The Official E-Newsletter of the SAG-AFTRA Twin Cities Local
A Message from the Twin Cities Local 3rd VP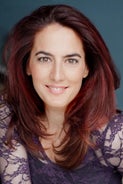 Greetings to My Fellow SAG-AFTRA Members,
First, a big warm welcome to the new members who have recently joined our local! There has been a flurry of new members coming into the union, and I am so excited to see new faces on set and at our many member events. It's great to have your fresh energy and enthusiasm join our community. 
It's been an exciting time to be a SAG-AFTRA Twin Cities member: A Hollywood film shot this summer, season two of an ABC-TV series just wrapped this fall and a Netflix series filmed at the end of 2015, among other projects — and, from what I hear, there's more to come. It might seem like just baby steps, but guess what: Those are baby steps forward, to get back to work! And we continue to represent well to outside producers and directors — which means they'll be back for more professional talent. Congratulations to everyone who participated in all the union projects this year.
And speaking of work, did you know that the Twin Cities Local Co/Ed waiver that was approved just last year is already hard at work in the local? We have seen well over 30 projects successfully use the waiver since it was launched. Again, it's proof that we are succeeding in regaining union work, and we have the determination and tools to keep that momentum moving forward. 
In early October, Twin Cities Local delegates Barry ZeVan, Mark Bradley and Randal Berger headed off to the SAG-AFTRA National Convention in Los Angeles. Based on feedback they got from other delegates, apparently our little Twin Cities Local is making some waves that many other locals are starting to notice — from our Co/Ed waiver to our rates calculator (check it out at sagaftranumbers.sagaftra.org) to our efforts to engage the membership with monthly informal mixers. We may be 'Minne,' but we are mighty!
This October also saw the first-ever SAG-AFTRA Foundation Casting Access Event in the Twin Cities, held at the Guthrie Theater. This full-day event included workshops with industry pros Michael Sanford (L.A. casting director), Paul Liberti (voiceover artist), and Susan Sherman (talent agent). Because of the high enthusiasm and great turnout, the board is working to make more of these kinds of events available to our local members. There has also been a positive response to our new initiative: our 2nd Monday Mixers in Uptown Minneapolis. We plan to continue them this year and hope you stop by to meet your fellow SAG-AFTRA members and local board members. 
As we head into 2016, our focus continues to be getting our members back to work. We are already generating plans and forming committees to make it happen, riding on the waves of our recent successes. And, we always welcome people with fresh ideas to join our committees and share ideas. Please contact me or any one of our board members; we're here to serve you. Email us at twincities@sagaftra.org 
Warmest wishes for the new year, and here's to many more successes for all in 2016!
Elena Giannetti
Twin Cities 3rd VP
A Message from the National Board Member
Since my last missive, I have been very busy. I attended our biennial national convention in L.A., along with local board members Mark Bradley and Barry ZeVan, as well as locals admin staff member Colleen Aho. I remained three days after convention to attend the National Board meeting. Then in November, there was a wonderful turnout for our local membership meeting, which included an honest, no-nonsense Q&A with local Casting Director Lynn Blumenthal.
2015 Convention & State of the Union:
At the convention, we fulfilled tasks of electing national positions, as well as addressing constitutional amendments and resolutions. We attended events aimed at educating delegates and enhancing our understanding other locals' circumstances and needs. We heard reports from our elected officials, including a particularly engaging one from Executive Director David White. 
David's energy and honest communication was infectious as he touched upon the following:
• Commercials Recapture (hashtag #Bestinthebiz). The Commercials Organizing and Recapture Initiative launched in April 2015, followed by the commercials wages and working (W&W) conditions process in preparation for negotiations in early 2016. Be sure to check out the online commercials recapture toolkit with details and education materials here. Particularly note the differences between union and pre-union work in the commercials area, as they are very stark. Obviously, the commercials contact is extremely important, being a large portion of our work. Recapturing this work would greatly assist our ability to make a living here in the Twin Cities.
• White reported that internal member outreach is being addressed through the President's Task Force on Education, Outreach and Engagement. Please keep an eye out for invitations to educational webinars that help to clarify your relationship to the union's workings.
• A Call to Arts is the union's partnership with the American Film Institute, an answer to President Barack Obama's call to service through a national arts mentoring program. SAG-AFTRA intends to help fulfill President Obama's goal of 1 million mentor hours. Read about it and get involved here.
• Industry fluidity is a vital area in which we need to succeed. We have to strongly debate the future among ourselves. As we all know, the industry is entirely different than it was even a few years ago. In White's words, the old world was "Go big" (i.e., movies, network TV, etc.), while the world today is "Small is beautiful," aimed at niche audiences but with "big data" thrown into the mix. In accomplishing this, he commented on the membership's inherent creativity, passion and professionalism. 
It really was an encouraging talk; I wish all members could have seen it. Spending two hours listening to someone talk of hardships we face as a union doesn't sound fun, but it was inspiring. White truly believes we can acquire a place in this fluid industry, and I do as well!
Quarterly National Board Meeting Summary:
Committee of Locals
Before the National Board meeting, I attended the Committee of Locals meeting (National Board members representing locals outside of L.A. and N.Y.). During this meeting, Colleen Aho and I gave a well-received presentation on our local initiatives: the Twin Cities Co/Ed waiver and the calculator project — including the successes we have enjoyed in those areas.
National Board Meeting
At this meeting, we worked through many of our usual tasks: reviewing financials, discussing objectives, receiving various committee reports (including contract, organizing, etc.), discussing national committee recommendations to send to the president for approval, and reviewing the amendments and resolutions passed at convention.
Twin Cities Local Activities:
SAG-AFTRA Foundation
As noted elsewhere in this newsletter, in October we had a day of SAG-AFTRA Foundation-sponsored workshops, which included casting directors and voiceover workshops covering animation and audiobooks. Be sure to keep an eye out for future events and sign up quickly as they fill up.
Member Involvement
New members have begun participating locally, coming to monthly mixers and connecting with other members. Please consider doing the same yourself — we need you! Being involved is entirely reasonable in terms of energy and time commitment. In fact, look at it from a personal perspective: It feeds the "work begets work" mindset. I've seen it happen over and over again.
As usual, please feel free to contact me at twincities@sagaftra.org.
Until next time, cheers,
Randal
Meet Your Local Board Officers
Meet your local elected leaders: This month, you are invited to learn more about your local board officers — Bob Davis, Peter Moore, Barry ZeVan and Elena Giannetti — in their own voices.
Bob Davis, President: I joined both SAG and AFTRA in Los Angeles many, many years ago to do commercials. I remember being amazed when AFTRA informed me that I had qualified for a full year of health insurance, and I hadn't even joined the union yet! Moving to the Twin Cities in the 1980s, I rode the boom and did a lot of commercials, industrial films (now called 'Co/Ed'), and lots of theater. In my experience, the Twin Cities are an amazing place to be an actor! When a movie comes to town, I often get an audition. I appeared in Factotum, A Simple Plan, Herman USA, among others. I also starred as Algo in Algo's Factory, a science show for kids that ran for a year on the now-defunct UPN Network. It was a lot of fun and gave me a chance to do a variety of characters. Now I mostly do plays at the Guthrie, Park Square, Ten Thousand Things and other theaters. This winter, I'm traveling to Boston and New York with Nice Fish, a show we developed at the Guthrie. This is the first time I have worked out of state since I moved here in 1982. I joined the local board a number of years ago and continue to stay because, if we don't work for our union now, in 20 years a group of underpaid, exploited actors will get together and say, "Hey, we're getting screwed! Let's form a union!" It seems better and easier to save the one we've got.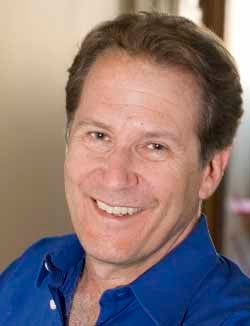 Peter Moore, 1st Vice President: I am 59 years old and joined AFTRA in 1978 and SAG in 1980. After spending three years in New York, I moved back to the Twin Cities in 1983 and have been here ever since. I work both in film and in the theater. Recently, I played a scene with Woody Harrelson in (the locally shot film) Wilson, and also choreographed a fight between Cheryl Hines and Laura Dern in the same film. Over the years, I have done a lot of live theater and am currently performing in The Sound of Music at the Ordway Theater. Initially I decided to join the board because I thought that would be my best shot to make some of the changes I wanted to see happen in the union. It's been slow going at times but good changes have recently come about — the local's Co/Ed industrial contract waiver, for example — and I'm hopeful that there are more to come. Next in our sights is the possibility of creating a local code for commercials that will allow us to compete with non-union talent and recover a lot of lost earnings.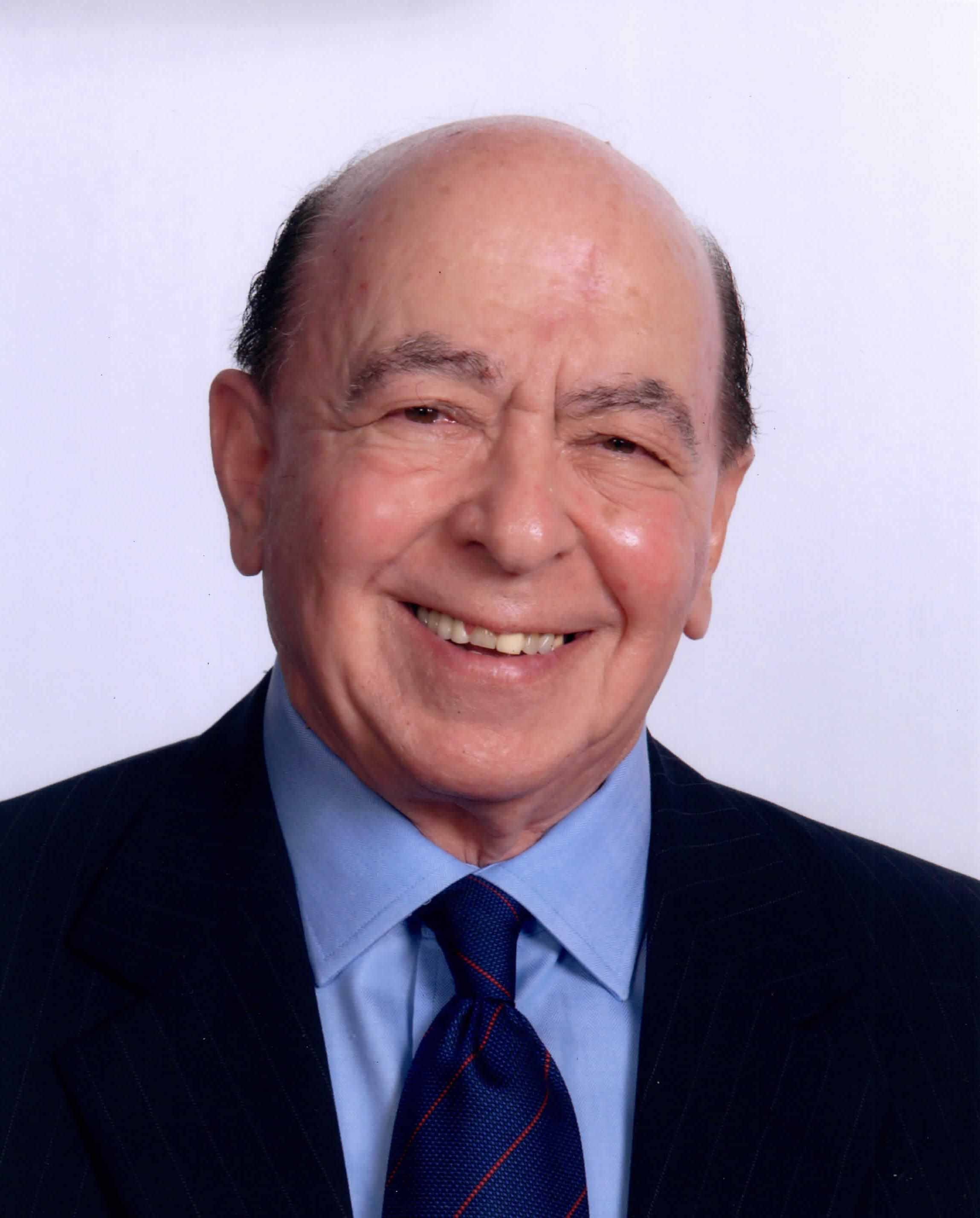 Barry ZeVan, 2nd Vice President: Since age 5½, I have continuously been a talent in the professional broadcasting and entertainment industry. I've became a member of multiple unions — including SAG, AFTRA and AEA in 1952-53 — and I served for many years on local boards in the Twin Cities and in Detroit. In 2013, I was inducted into the Minnesota Broadcasting Hall of Fame. In addition to being a Telly Award-winning, three-time Emmy-nominated talent, writer, director and production designer, locally, nationally and internationally, I was honored to have garnered the highest local ratings in U.S. television broadcasting history as "Barry ZeVan, the weatherman" in Minneapolis-St. Paul in the mid-1970s. Currently, I'm spending time finishing my autobiography: Thank you, Jerry Stiller, for urging me to write this book, which is scheduled to be published in May 2016.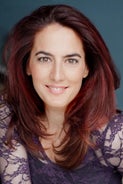 Elena Giannetti, 3rd Vice President: I'm a Minneapolis native and have worked in theater since the age of 6, performing at many top Twin Cities theaters, including the Guthrie, Children's Theatre Company and Mixed Blood. I received my AFTRA card in the early 1980s doing commercials and later worked on many corporate industrials. Hollywood lured me to Los Angeles in the mid-1990s to pursue film work, and that eventually led to a move to London. After living abroad in Europe and starting a family, in 2004 I moved back to the Minneapolis area and have been a member of the acting community ever since, appearing on many local stages, including Park Square, History Theater and Minnesota Jewish Theatre Company. Since my return, much of my SAG-AFTRA work has now shifted to film and TV. In 2013, I joined the SAG-AFTRA Local Board to share a broad range of talents and outreach skills to help rebuild our local union work and strengthen our local membership. I am looking forward to working on some new initiatives to engage our new and younger members and educational outreach to film producers in the region.
Twin Cities Local Membership Meeting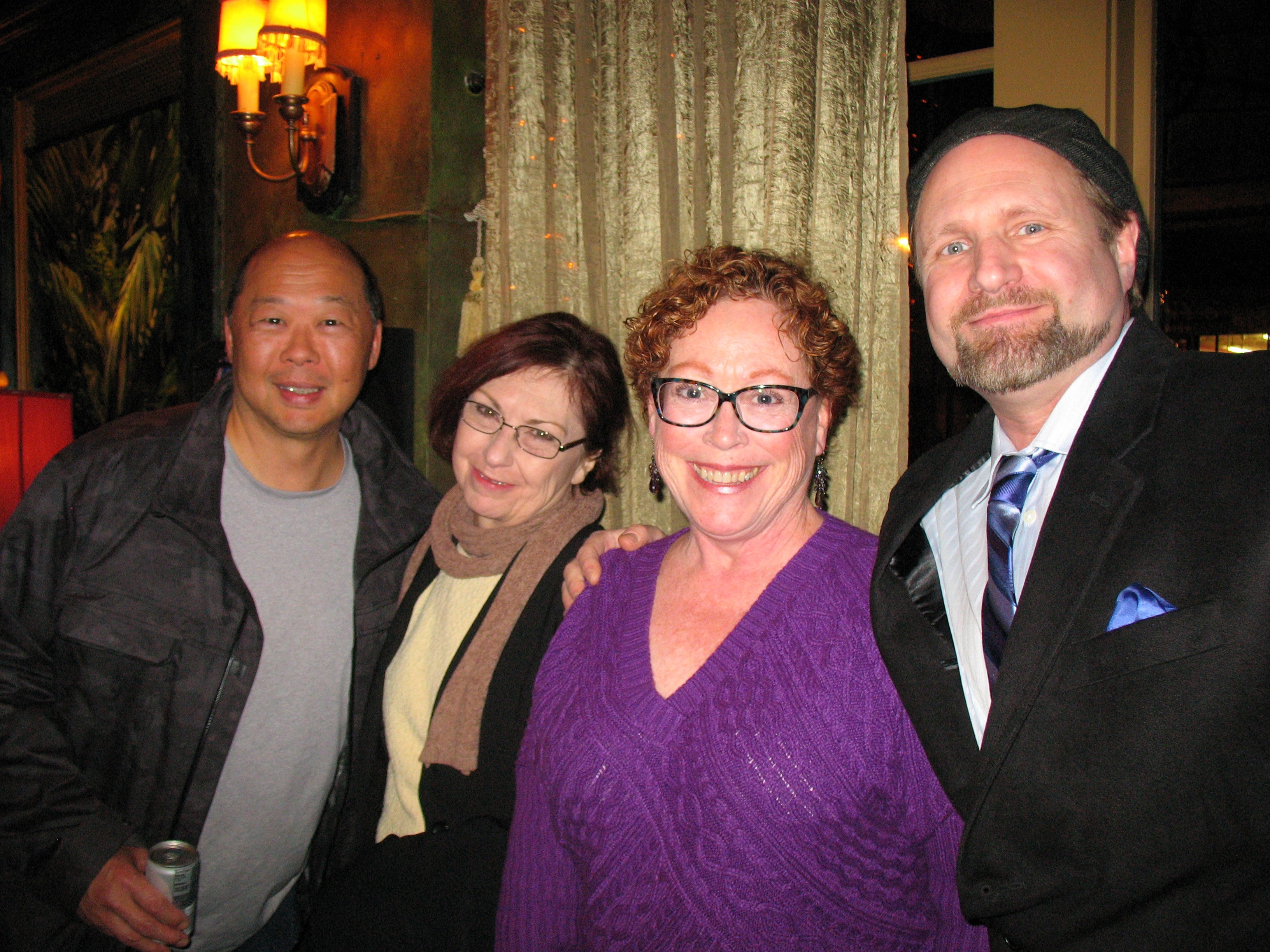 Ken Ujifusa, T.K. Lumley, Jane Hammill, Paul Economon at the November 2015 membership meeting.
A solid turnout of local SAG-AFTRA members gathered for the annual membership meeting on Monday, Nov. 23, at the Jungle Theater in Minneapolis. Local President Bob Davis opened the meeting by welcoming members and introducing local board members present, and National Board member Randal Berger. He welcomed the evening's special guest, Twin Cities Casting Director Lynn Blumenthal, who joined moderator Peter Moore in a spirited conversation with members.
Local President Davis noted the past year was very positive for Twin Cities Local members, highlighting the local's new Corporate/Educational Contract waiver and its unique online calculator tool. He reported there have been more than 30 union jobs produced under the Co/Ed waiver, and the calculator is being used by producers for local projects. As a Minnesota FilmTV Board director, Davis knows that film/TV production has been up in our area, thanks in large part to our state Snowbate incentive rebate, coupled with an additional 20-percent rebate for productions filmed in northern Minnesota's Iron Range area. (See the list below of recent productions shot in our area.) 
Davis told members about the successful SAG-AFTRA Foundation Casting Access workshops — free for members — held at the Guthrie Theater in late October, featuring workshops facilitated by Michael Sanford, an award-winning L.A.-based casting director (who is casting a movie here in the spring!), voiceover talent/teacher Paul Liberti and Chicago talent agent Susan Sherman. Although he was unable to attend, he heard many good things about the workshops. Third Vice President Giannetti reported that there was very positive feedback from attendees at the workshops, and the board hopes to see a return visit from the Foundation with similar events here in the future. Meanwhile, Giannetti mentioned that the Foundation website offers additional benefits to members, including opportunities for one-on-one online casting feedback, webinars and live-streaming events that are free to SAG-AFTRA members.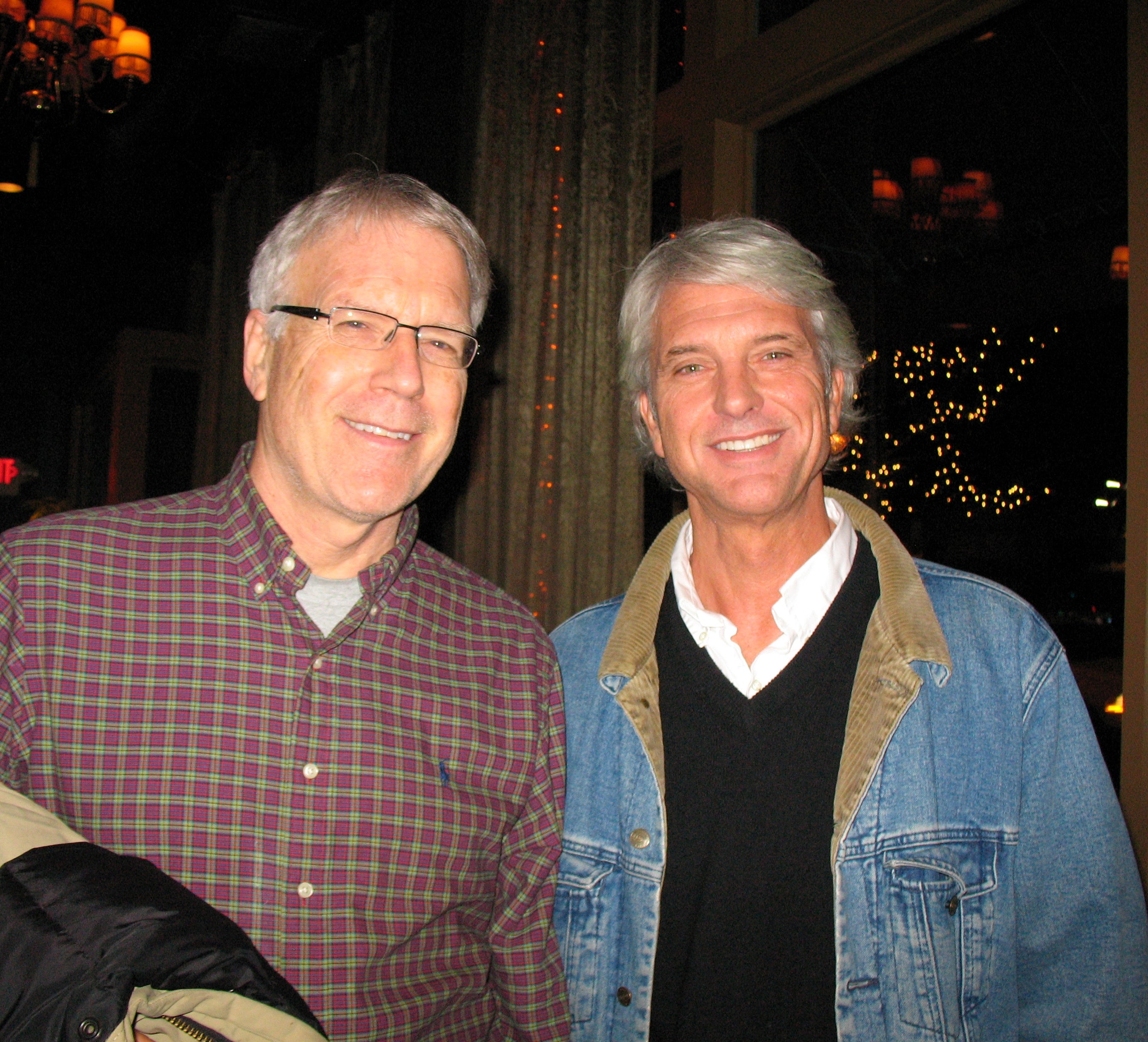 Phil Bratnober and Edward Villaume at the membership meeting.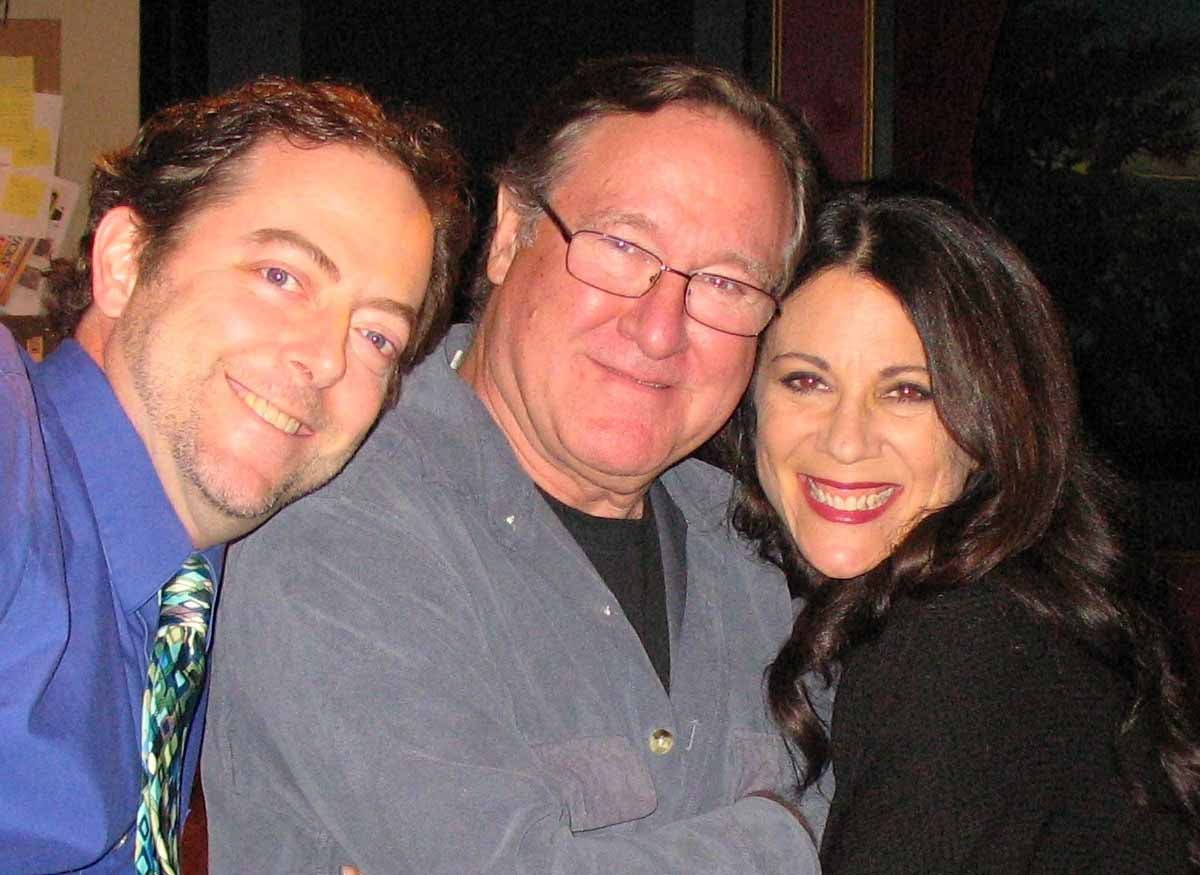 Randal Berger, Bob Davis and Lynn Blumenthal at the membership meeting.
Finally, Davis also encouraged members to keep building the success of the local's monthly informal 2nd Monday Mixers at Coup d'Etat in Uptown Minneapolis — the brainchild of members Sue Scott and Shelli Place. (See Scott's update on this, below.)
National Board member Berger then gave his report, providing a snapshot of the SAG-AFTRA National Convention. He noted that although we are considered one of the smallest locals, we are well regarded because of our active leadership and successful local projects. Berger also mentioned the fact that audiobook work has been increasing over the past few years and may provide excellent opportunities for members who don't live on either coast to work more steadily. Local Board member Mark Bradley added that a national organizing campaign among audiobook producers has been very successful, so there are very few non-union producers now.
President Davis then introduced Casting Director Lynn Blumenthal and moderator Peter Moore for their Q&A. 
Moore opened up the dialogue with Blumenthal asking her to be candid with members, and starting with a request that she tell the local members specifics about things they can be doing better. She went into detail on the impact of technology and industry changes. She noted that for commercials in particular, the "real people" trend has diminished the demand for professional actors, and stated that locally, the growth in non-union work has diminished familiarity with union actors. She noted that many young local talent take non-union commercials work because this is what is available to them locally, and because they do not have an understanding that it is an advantage to work union. She also gave members tips on keeping updated electronic photos and resumes and submitting reels to directors. There was a frank and lively exchange between Blumenthal and the members, concluding with warm applause for her longstanding support of professional actors in the community, and a promise from her to return for another member dialogue any time she is asked.
Twin Cities Local Film/TV Production News
The following projects have been cast and shot in the Twin Cities Local area (Minnesota and/or North or South Dakota) under a SAG-AFTRA contract since June 2015:
Rainbow's Daughter - Ultra Low Budget
A Stray – Ultra Low Budget
A Good Man is Hard to Find - TH-TV Demo
Cold November – Ultra Low Budget
The Missing Sun – Ultra Low Budget
In An Instant – TV Series
Mayo Clinic Film – TV Program
We continue to hope that production will grow and expand to more lucrative contracts, so keep working to "flip" those non-union films! If you have questions about that, feel free to contact Kathy Byrne (kathy.byrne@sagaftra.org) at the Chicago Office directly. 
Twin Cities 2nd Monday Mixers: Happy Hour SAG-AFTRA Style!
By Sue Scott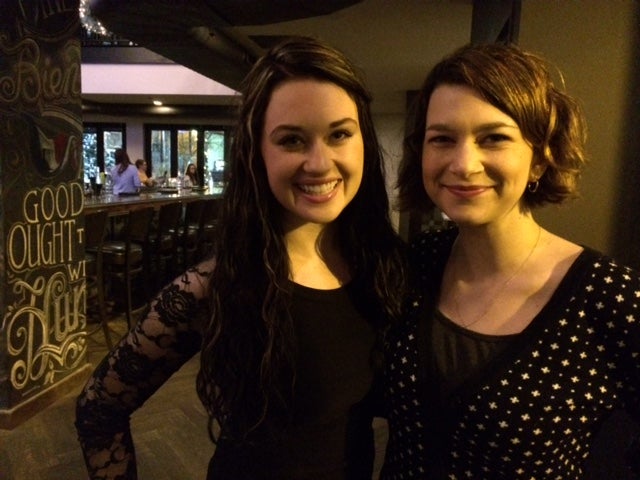 The mixer was enjoyed by all.
Members in the Twin Cities Local have been chalking up several notable successes recently, including the online rate calculator and the Corporate/Educational waiver. In order to perpetuate that spirit of member involvement, the Twin Cities Local Board created 2nd Monday Mixers, a great way for members to meet on a regular basis to mix, mingle and hear from others about jobs, news and life in general in a casual social setting.
Members, pre-members, and anyone they decide to bring along have met on the second Monday of the month for the past six months at Coup d'Etat in Uptown Minneapolis from 5-7 p.m. The turnout has been great, with 15-17 people attending each month! Shelli Place and I, as co-chairs of this effort, looked for a fun, super-casual setting where we could hang with each other and enjoy happy hour food and drink specials. So far, Coup d'Etat seems to be a perfect fit!
The monthly mixers are open to everyone, including actors who are curious about the union and how to join, as well as producers who would love to know more about the new tools we have in place locally (the numbers calculator and waiver) to make it easier for them to hire union talent. If you're interested in checking out one of these low-key, conversation-filled happy hours, watch for an email reminder from the Twin Cities local and be sure to plan to join us at the next 2nd Monday Mixer at Coup d'Etat in Uptown Minneapolis!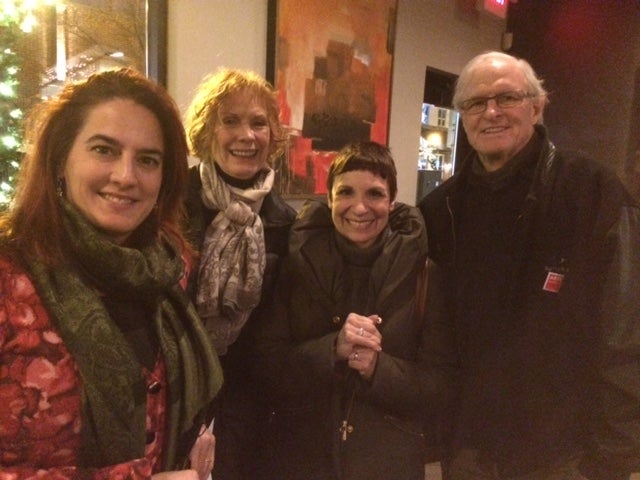 Everyone is welcome at the 2nd Monday Mixers. 
A Day in the Life … Two Local Members Share Their Experiences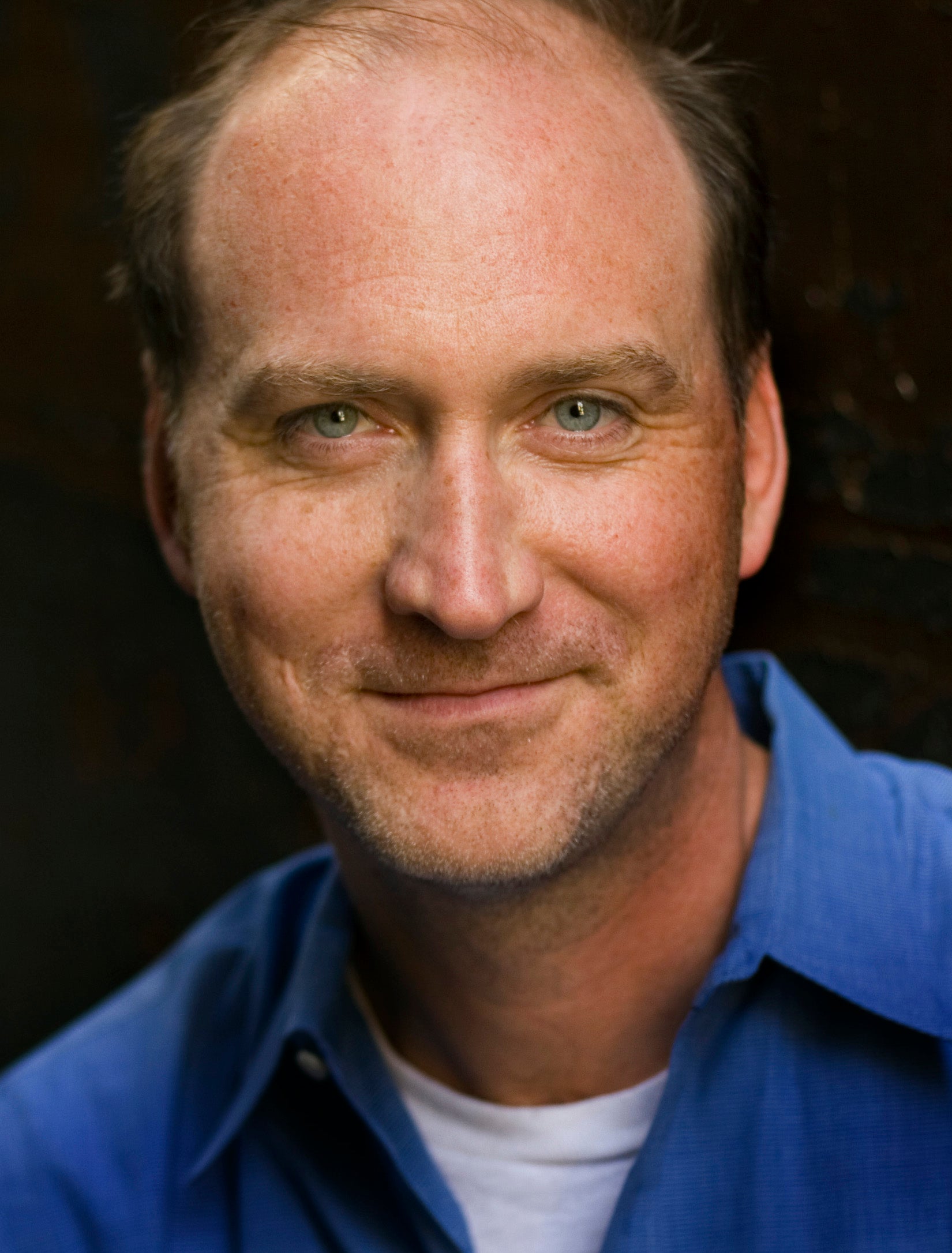 Chris Carlson: I have been a proud member of SAG-AFTRA for 14 years, and have served on the local board. I count myself lucky enough to have worked over the years in 35 film and TV productions, 40 plays, 25 commercials and 50 radio spots — or thereabouts. Recently, I was reminded of the balancing act we struggle with between art and all that "pay-the-mortgage" crap. I had just shot my second episode on In an Instant. Just a few years earlier, I had done a cool experimental film called Eden. I wore a gas mask and remember choking on the smell of burning Rosco fog juice. It was fun. Fast forward a few years and I auditioned for Eden's director, who was then directing In an Instant. I have to believe the experience from Eden must have helped. Would I have gotten the part without Eden? Maybe, but I have to believe it didn't hurt. And that's what I love about this town: Do what work you can, be good to the people you work with and work seems to find you. So go ahead and put on that gas mask on. Your banker will thank you!
T.K. Lumley: I discovered SAG-AFTRA Foundation events when wanderlust took me far from the Minnesota industry I knew to New York, where I knew no one. The Foundation provided insight to unexplored career options, as well as workshops with very active casting, agency, industry-related pros and peers with a particular expertise — all paying it forward, all free to me. Sorely missed since my return to Minnesota, how I cheered the Foundation's first visit to our local!
Michael Sanford, an award-winning casting director based in L.A., shed light on the process by which he joins a project, meets and selects talent invited to audition, and the general steps culminating in a casting decision. Nothing is ever cookie-cutter, but a glimpse behind the scenes can only remind us to be a positive addition to any room. Michael supplied commercial copy and each class member had a simulated audition, with pauses for questions, feedback and coaching moments (rarely possible in a real casting session). Michael clearly celebrates the uniqueness of each actor and gave feedback accordingly, so I left with a full notebook.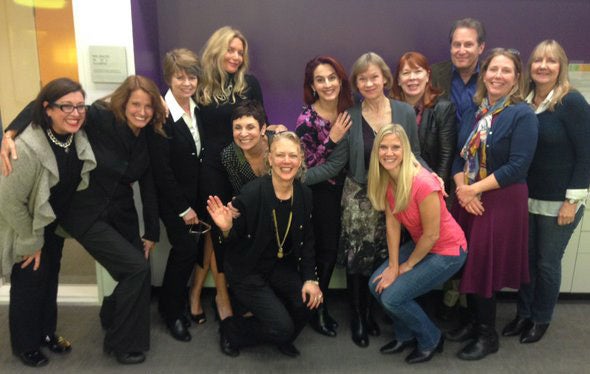 Talent agent Sue Sherman, sixth from left, with Twin Cities members at the recent October 2015 SAG-AFTRA Foundation event in Minneapolis.
Next, for me, were two voice-related workshops with Paul Liberti, multi-hyphenate artist, SAG-AFTRA member and phenomenal teacher. First up: character voices for animation. I'm a complete novice and expected to feel a fool, but Paul cleverly started us all exploring easy ways to change our sound, taking turns shotgun-style around the room. Self-consciousness vanished. With constant encouragement, insider wisdom and inspiration from visual imagery, we took stabs at creating characters on the fly (not bad for beginners). It's a speedy business, and this intro included maximum participation at a pace. How better to decide if it is for you?
I was especially eager for Paul's audiobook workshop, since I had one toe in that world before the distractions of relocating. He highlighted logistical basics and crucial questions a reader must answer about the manuscript at hand. Then, all had multiple opportunities to read and be coached. This discipline can require much prep, research, technique and stamina, which Paul touched on, but I applaud him for helping us first discover if we'd enjoy the actual performance.
I hope for more such visits to our local. Not all will be tailor-made for my needs, but sharing this way — without the pressure to score a job — brings me a step closer to controlling this career path.
A Day in the Life — Request for Submissions!
Since our union includes many types of members and so many of us don't know much about the work of some of our fellow SAG-AFTRA members, we hope to include in every issue of this newsletter short stories submitted by YOU the MEMBERS about jobs you currently have or contract jobs you have been on recently, about auditions or job interviews, or in general about your union-related work and experiences in and out of the Twin Cities, or, as we title it, "a Day in the Life." Please submit your brief story by email to: twincities@sagaftra.org and reference "Day in the Life Story" in the subject line. Please include your full name and contact information with your submission. NOTE: The editors reserve the right to make the final decision on whether or not to include your submission and also reserve the right to edit the piece if necessary.  
TWIN CITIES LOCAL BOARD
Officers:
President: Bob Davis - contact 
1st Vice President: Peter Moore
2nd Vice President: Barry ZeVan
3rd Vice President: Elena Giannetti
Secretary: Open Seat
Local Board Members:
Randal Berger (incumbent National Board member)
Charles Brin
Mark Bradley
Shelli Place
Sandra Thomas
Shirley Venard
Edward Villaume
Three open Local Board seats
Click here to contact your Local Board members.