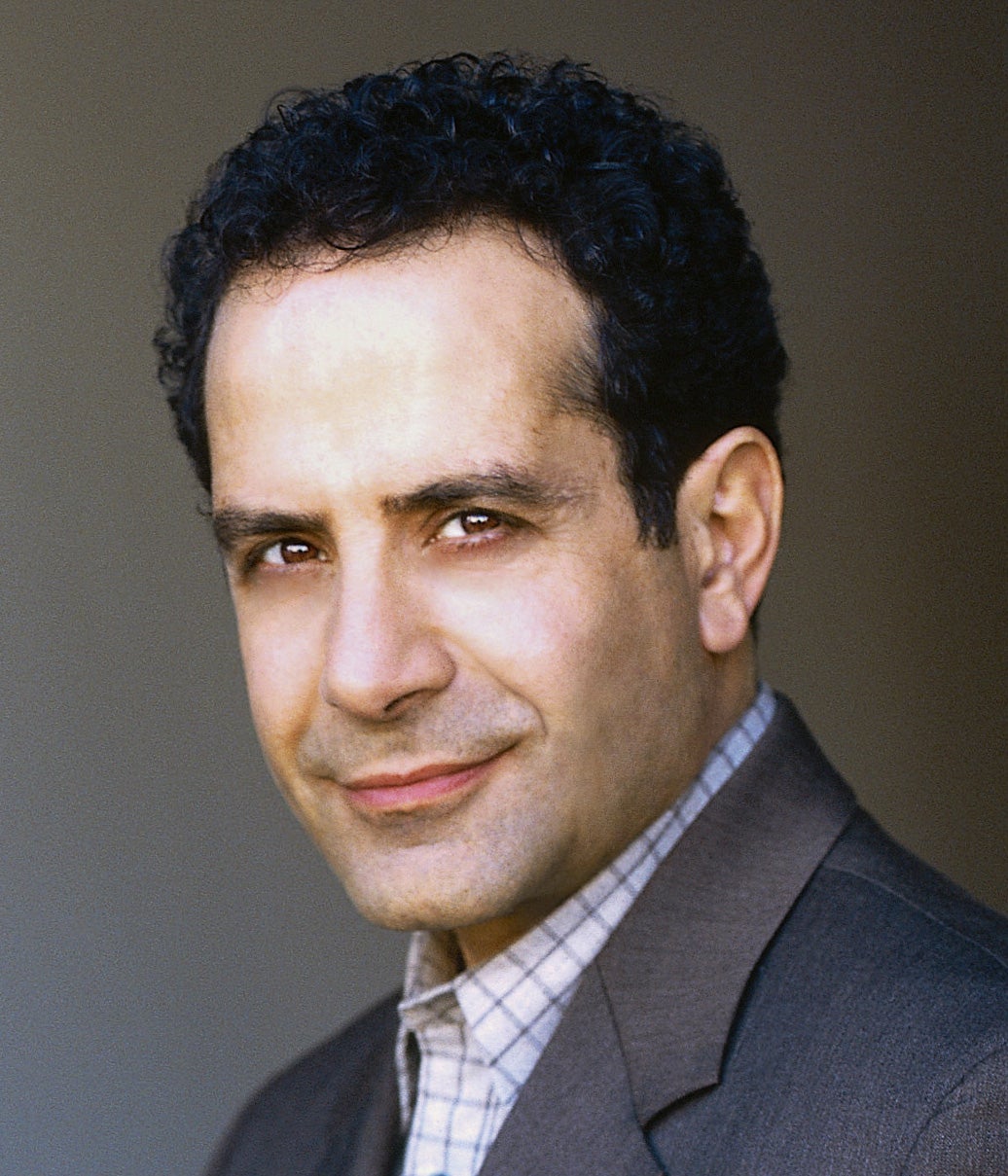 SAG members Tony Shalhoub (Monk) and Susan Sarandon (The Lovely Bones, Thelma & Louise) joined thousands of protesters Saturday in Madison, Wis. in support of union rights. The protest is believed to be the largest in the weeks since Gov. Scott Walker proposed a bill to strip public unions of their collective bargaining rights. Some estimates put the number of attendees as high as 100,000, larger than Madison's anti-war rallies during the Vietnam era.
In an impassioned speech, Shalhoub, a Green Bay native, told the crowd that their efforts are inspiring workers across the country.
"This is not merely a protest on the steps of the Capitol here in Madison," said Shalhoub, whose sister works as an educator in Wisconsin's Denmark School District. "This is the birth of…a nationwide movement destined to restore the rights of workers, to safeguard quality education for our children and to reassemble and reconstitute the fragmented and wounded middle class."
Shalhoub, Sarandon and Rev. Jesse Jackson marched to the Capitol behind a pipe and drum band and firefighters from IAFF Local 311, along with hundreds of union firefighters from across the state. The procession moved up State Street in Madison, where it picked up the "Wisconsin 14" — the 14 Democratic state senators who left the state February 17 to deny a quorum and forestall a vote on the governor's bill. Last week, Wisconsin Senate Republicans  separated the anti-union provision from the budget bill and voted it up. Walker later signed the bill into law, but Wisconsinites continue to protest by the tens of thousands, saying the process, which may have been done without proper meeting notice, violated state law. A number of labor and civil liberties organizations are pursuing legal action.
Sarandon's message was that it was only through solidarity that workers secured rights in the workplace, and that they would need to stand together as the next chapter in labor rights begins.
"Together, we are stronger," Sarandon said.
She noted that the U.S. Constitution does not grant workers the right to safe working conditions or limit the number of hours worked.
"Workers had to organize, go on strike, defy the law, defy the courts to create a movement which won the eight-hour workday and caused such a commotion that Congress was forced to pass a minimum wage law, Social Security, unemployment insurance and the right to assemble in collective bargaining," Sarandon said.
See video of Shalhoub's remarks here: http://www.youtube.com/watch?v=exHvyvrRGdo