The Official E-Newsletter of the SAG-AFTRA SF-NorCal Local
2015-2017 SF-NORCAL LOCAL BOARD
Kathryn Howell – President
Brian Hackney – Vice President (Broadcast)
Ed Vasgersian – Vice President (Performer)
Marie Shell – Recording Secretary
Robert Curé
Ann E. Fields 
Talaria Haast 
Mark Jones 
Scott Lettieri
Joe Paulino
Michael Pechner
Phillip Ramirez
George Rask
Lucrecia Sarita Russo
Don Sanchez
Micci Toliver
SAN FRANCISCO-NORTHERN CALIFORNIA LOCAL CONTACT INFORMATION
Phone (415) 391-7510
Fresno & Sacramento (888) 238-7250
Fax (415) 391-1108 
350 Sansome Street, Suite 900, San Francisco, CA 94104
Find us on Facebook.
Local Executive Director Bids Farewell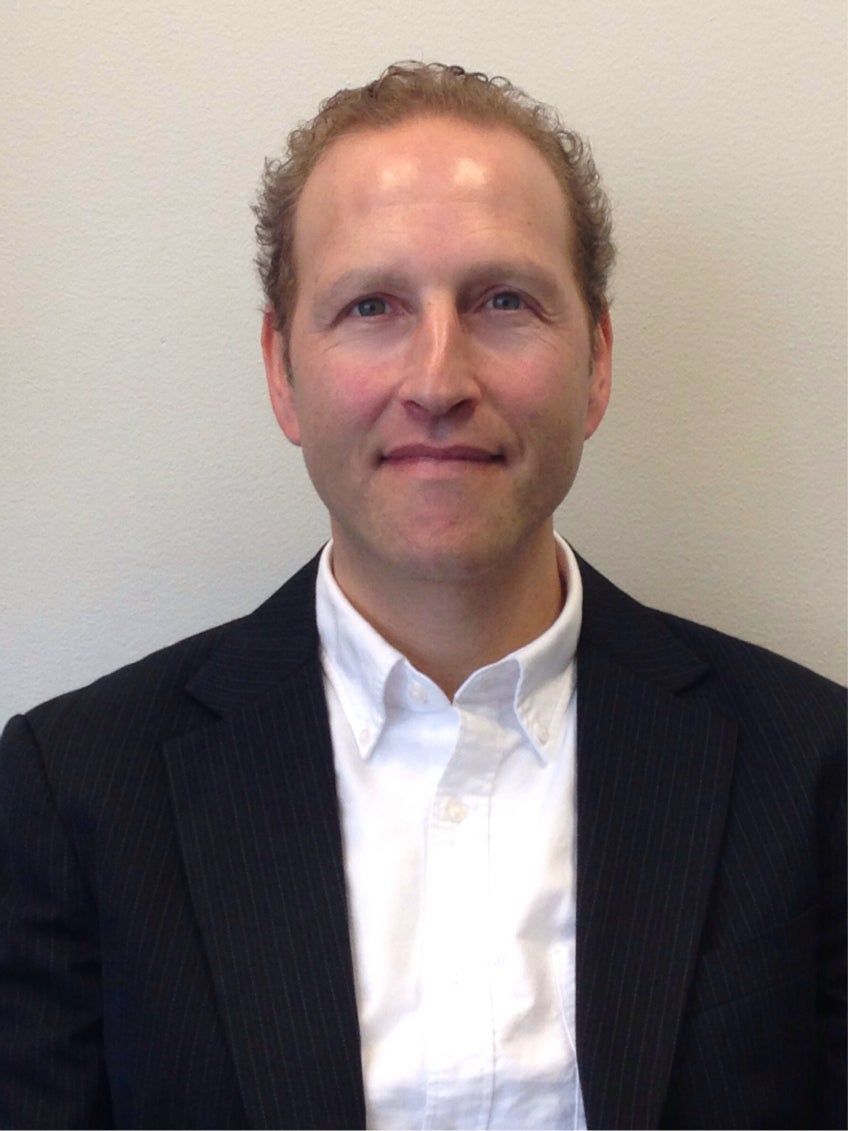 Former Local Executive Director Len Egert
Dear Members,
I write to inform you of my decision to leave SAG-AFTRA effective July 15. I have accepted the position of national executive director of AGMA (American Guild of Musical Artists) based in New York. It is simply too good an opportunity to forego. It has been a pleasure working with all of you, the elected leadership and our superb staff in helping form this new organization. I am proud of our local's accomplishments during the past several years. I want to thank everyone for your support, guidance and assistance throughout the years. When we help each other and work as a team there is no limit on what we can achieve.  
During the past several years the San Francisco-Northern California Local has made significant strides, including:
• Successful completion of multiple broadcast negotiations (over 15) by galvanizing the affected membership and implementing innovative social media campaigns;  
• Re-engaging local film, television and commercial producers and bringing many previously non-union producers, ad agencies and signatories back into the fold;
• Re-capturing over 70 productions under the corporate/educational agreement, resulting in over 100 new jobs for members;
• Successfully organizing KNBR-AM — the top-rated sports radio station in the Bay Area — as well as off-air staff at KGO-AM, KSFO-AM and KCBS-AM, resulting in about 100 new members;
• Devising and implementing a local safety summit initiative with other unions in response to a pattern of continued robberies and attacks on news crews in the field; and
• Establishing strong relationships with local film commissioners, talent agencies, casting directors and the labor community at large. 
The local will be in good hands with President Kathryn Howell, who has formed a local search committee to find the new executive director. The committee will work with Mathis Dunn, associate national executive director, and Linda Dowell, assistant national executive director, locals, along with support from the Human Resources department, to identify and recommend a candidate or candidates to the Local Board and the national executive director. Watch for further news and know that our wonderful staff at the local remains committed to providing excellent service during this transition.
In solidarity,
Len Egert
We're All in This Together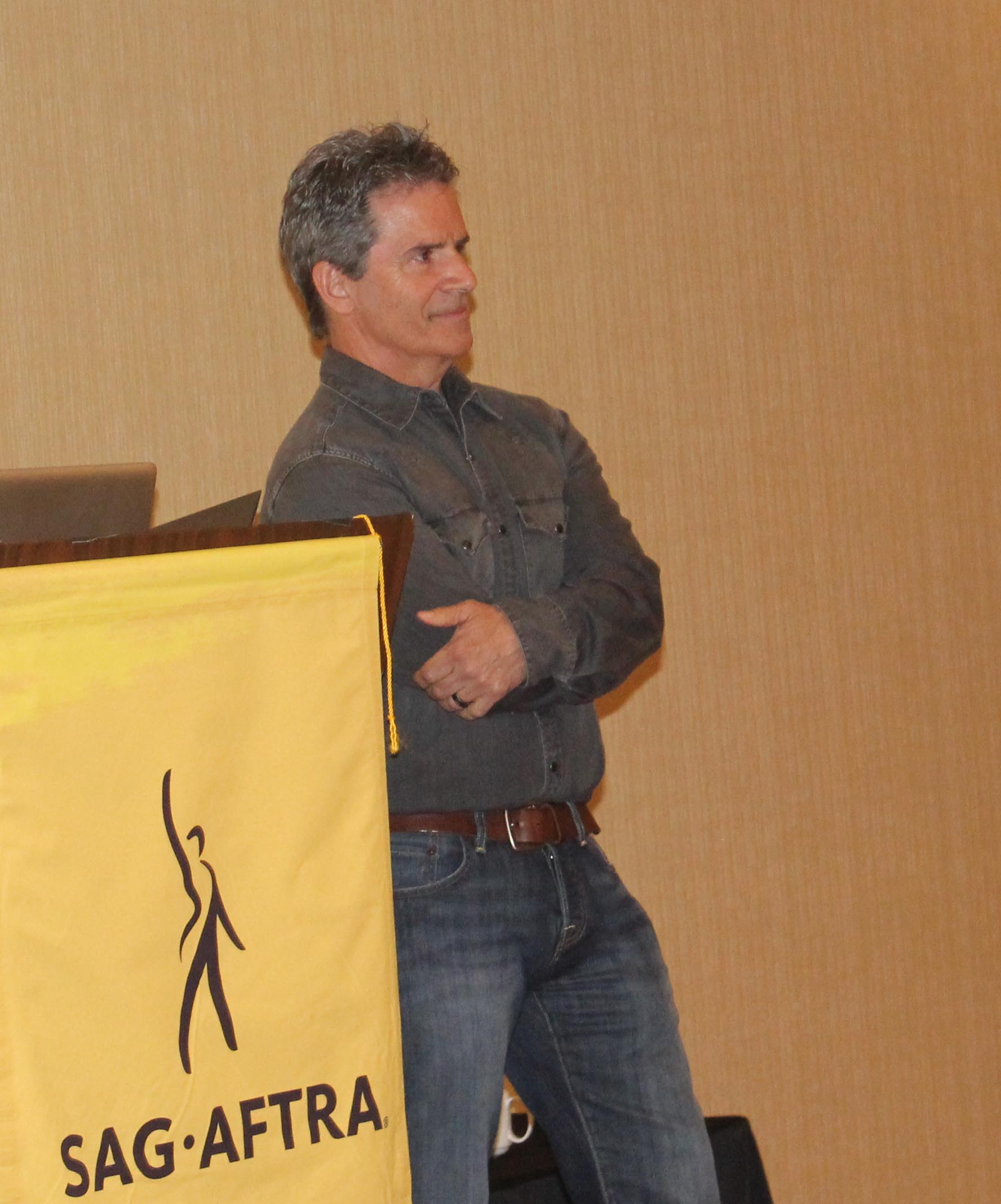 Stunt Coordinator Rocky Capella
One of the strengths of SAG-AFTRA is our diversity. We have actors, singers, dancers, writers, announcers, reporters, anchors and producers. We are a big, happy family, but we don't always understand the jobs of others. In fact, that was one of the challenges in creating SAG-AFTRA: Actors didn't understand news reporters, a singer may have never met a network anchor and some recording artists had no clue about the life of a stunt coordinator.
The merger process introduced all of these groups to each other and the process of group understanding continues, most recently at the SAG-AFTRA San Francisco-Northern California Local membership meeting on April 11. The guest speaker was Rocky Capella, a San Francisco native stunt coordinator, director, stuntman and stunt driver who also founded the San Francisco Bay Area Stuntman's Association.
For those unaware, stunt actors stand in and perform the action scenes — or stunts — for most on screen actors. You don't see their faces, but they are the anonymous heroes and heroines who make action movies possible. Most films cannot be done without them. 
Capella talked about the rigors of the job: You must stay in shape, you constantly think about safety and you might spend an entire day setting up for a fall that takes two seconds. Great care is taken to make sure you can safely go home at the end of the day. But, even with all the precautions, you can get hurt. 
"My biggest injury was on Blues Brothers 2000, which, uh, people didn't think I was going to make it," said stunt performer Bob Minor, speaking at a Broadcast Steering Committee meeting in Los Angeles. Minor has been doing stunts since 1970 and has doubled for such stars as Jim Brown, Sidney Poitier and Danny Glover.
"I had flipped a car on one of the last days of filming, landed upside down and was knocked out. I received a frontal lobe injury, which is a traumatic brain injury, and I had to learn how to read, write and walk again."
In all his years, Capella has broken his hands numerous times, broken his nose six times, as well as breaking his shoulders and his back. He's also had concussions.
"The things you usually get injured on are fights, falls and rolling down stairs. We call it the 'Home Alone' fall," he said, referring to the stunt where character Marv Merchants slipped at the top of stairs and tumbled into the basement. "Those are brutal."
Stunt performers are more likely than any other SAG-AFTRA members to utilize the health plan and spend time recovering from injuries on the job. In recognition of this, SAG-AFTRA has made the job of stunt performers safer. Capella mentioned as a stunt coordinator, he now has the authority to veto something that he thinks is too dangerous. Of note, he said, "Fires and high falls are known as non-negotiable stunts. Ninely-nine percent of the time they go perfect but the one time is doesn't, you're dead. If the fire doesn't go right, you're scarred for life."
SAG-AFTRA strongly advocates for inclusiveness. Our membership meetings educate members about the various types of work we do. The more we know, the better we can understand and appreciate the challenges we each face in our careers.
Sacramento Film Fest and Mixer
In April, the San Francisco-Northern California Local hosted a membership mixer and reception in conjunction with the Sacramento International Film Festival. The venue was the historic Crest Theatre, an impressive and beautiful venue with glorious period decor that was once a vaudeville house. The evening began with a members-only gathering that provided camaraderie and a lively discussion of member concerns and ideas. Members were then given complimentary passes into a screening of One Smart Fellow, a new film by Sacramento native Timothy Busfield, who was in attendance. SAG-AFTRA hosted an elegant and festive reception following the screening in the lobby of the Crest Theatre. A great time was had by all. Many thanks to all the members who attended! 
The following day, local members and staff participated in a film festival-sponsored panel discussion about SAG-AFTRA. The discussion was held aboard the Delta King in Old Sac, and panel members included veteran SAG-AFTRA member Charlie Holliday, then-Executive Director Len Egert and San Francisco-Northern California President Kathryn Howell. This informative discussion included information on SAG-AFTRA's various low budget contracts and addressed questions about membership and eligibility.