The Official E-Newsletter of Seattle and Portland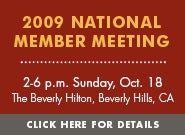 YOUR 2009-10
PORTLAND COUNCIL

National Board Member:
Mary McDonald-Lewis
President:
Robert Blanche
Vice President:
Chrisse Roccaro
Secretary-Treasurer:
Wendy Martell
Council Members:
Helena de Crespo
George Fosgate
Skeeter Greene
Alex "Sandy" Mackenzie
Michele Mariana
Karen Moulder
YOUR 2009-10
SEATTLE COUNCIL

National Board Member:
Abby Dylan
President:
John Patrick Lowrie
Vice President:
Laura Kenny 
Secretary-Treasurer:
Maggie Stenson
Council Members:
Dick Arnold
Susan Connors
Rik Deskin
Jim Gall
Ron Holmstrom (Alaska)
Gary Schwartz
Alex Terzieff
THEATRICAL PRODUCTION LISTINGS

Start Dates as of October 2009

This update is provided as a members-only service. Information is subject to change. Although these producers may have initiated signatory paperwork, always check with the office to make sure the project is fully signed before working.
ALASKA

The Big One
Iceman Cinema, Inc.
Documentary

MONTANA

You Can't Win
You Can't Win LLC
Codified Basic Agreement|

OREGON

Restless
Columbia Pictures Industries Inc.
Codified Basic Agreement
Jason Versus Michael
Black Jack Entertainment LLC
Codified Basic Agreement
Threads 
Invictus Films Inc.
Codified Basic Agreement
Crowley
CBS Films Inc.
Codified Basic Agreement
Greenlit Documentary
Earth Friendly Films, LLC
Documentary
Something Wicked
Kite Without a String LLC
Low Budget Agreement
The Wait
Sammy Films LLC
Modified Low Budget Agreement
Elijah's Ashes
RBG Films LLC
Modified Low Budget Agreement
Meeks Cutoff
Thunderegg LLC
Modified Low Budget Agreement
Bucksville
Running Dear Films LLC
Ultra Low Budget Agreement
The Adults in the Room
The Adults in the Room LLC
Ultra Low Budget Agreement
Rid of Me
Alcove Productions LLC
Ultra Low Budget Agreement
Story of Hurt
Edward P. Davee
Ultra Low Budget Agreement
Train Master II: Jeremiah's Treasure
Phil Bransom Productions LLC
It's the Oldest Profession
Mary Knight
Ultra Low Budget Agreement
Ruby by the River
Ruby by the River LLC
Ultra Low Budget Agreement
Infidelicacy
Arthouse Productions
Ultra Low Budget Agreement
American Disciples
American Disciples LLC
Ultra Low Budget Agreement
Golf in the Kingdom
Golf in the Kingdom LLC
Ultra Low Budget Agreement
Cold Weather
Parts and Weather LLC
Ultra Low Budget Agreement
WASHINGTON

The Details
Raccoonopolis LLC
Codified Basic Agreement

The Ward
Chamberlain Films LLC
Codified Basic Agreement

Second Chance or Devil's Disciple
Stone Crazy Movie Productions
Codified Basic Agreement

The Big Bang
The Big Bang Production Inc.
Codified Basic Agreement

Lost to Love
Lost to Love LLC
Ultra Low Budget Agreement

Night Blind
Crackeoto Productions LLC
Ultra Low Budget Agreement

Train Master II: Jeremiah's Treasure
Phil Bransom Productions LLC
Ultra Low Budget Agreement

Worst Night Ever
Susie Ran Kim
Ultra Low Budget Agreement

Rock, Paper Scissors
Azzurri Productions SP
Ultra Low Budget Agreement

The Penitent Man
Mirror Images Ltd.
Ultra Low Budget Agreement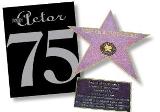 ILCA HONORS SAG
COMMUNICATIONS

Screen Actors Guild has been recognized for communications excellence by the International Labor Communications Association. The Guild won First Place in the International/ National Publications—Magazine category for issues of Screen Actor published last year, as well as Third Place in the Multimedia Campaigns category for the 75th anniversary multimedia campaign.

The awards were presented in Pittsburgh in September.

"This is a singular honor that places us at the very top of union communications and we are all quite proud of the achievement," said SAG Communications Executive Director Pamela Greenwalt, who, along with Deputy National Executive Director Pamm Fair, accepted the award on behalf
of SAG.

Credit for the 75th anniversary win in particular is due to the President's Task Force on the 75th Anniversary, chaired by former SAG President Kathleen Nolan; task force liaison and staff lead Kathy Connell, who oversaw many aspects of the effort; and all of the division executives and members who developed local and regional programs for the
anniversary year.

DUES REMINDER

If you haven't done so already, please pay your dues today. If you are not an active, paid-up member in good standing, you may not be able to vote in Guild elections or contract referenda or be eligible to serve on the council or committees. You also must be paid to date to register on iActor, the Guild's online casting program, which is now being used by casting directors nationwide. If you have any questions regarding your dues, please contact the Cashiers Department at (800) SAG-0767, prompt 2, or (323) 549-6752.
Welcome to Portland's Newest Franchised Agency
By Dena Beatty
Seattle/Portland Executive Director
The Portland Branch is excited to welcome a new franchised agency—Arthouse Talent and Literary! Kaili Canfield co-founded Arthouse Talent and Literary in 2007 and enjoys running a boutique agency where she personally handles the representation of all on-camera talent. Kaili, a Portland native, began her career in the entertainment industry 17 years ago as a casting director. After spending three years in casting, Kaili transitioned into the role of talent agent. Having been an actor herself, she takes pride in having an actor's perspective when it comes to representing the actors with whom she works.  In addition to her work within the entertainment industry, Kaili also spent eight years as a professional figure skater.
Arthouse is accepting submissions for representation. If you are interested, please e-mail your headshot and resume to kaili@arthousetalentandliterary.com. 
Kaili Canfield
ARTHOUSE talent & literary
107 SE Washington St., Ste. 156
Portland, OR 97214
Phone: (503) 546.8862
kaili@arthousetalentandliterary.com
arthousetalentandliterary.com
Five Contracts and Counting!
By Dena Beatty
Seattle/Portland Executive Director
The Screen Actors Guild has been hard at work negotiating contracts that offer better wages, working conditions and benefits for professional performers. Members in the Pacific Northwest can celebrate the ratification of SAG's two largest contracts—the TV/Theatrical Agreement and the National Commercials Contract. Given 99 percent of SAG work done in the Pacific Northwest is done under one of these two contracts, it is truly something to be excited about. 
These contracts were negotiated by a team of people consisting of staff and members from all across the country. The Pacific Northwest was fortunate to have two very hard working members negotiating on our behalf. Mary McDonald Lewis, Portland National Board member, worked on both the TV/Theatrical and Commercial contracts negotiation teams and Abby Dylan, Seattle National Board member, worked on the TV/Theatrical team. These members are due a standing ovation for their hard work on behalf of all SAG members as they traveled to Los Angeles and New York on a regular and ongoing basis to make sure performers received the best deals possible.
I encourage you to visit the Contract pages of our website to learn more about these agreements.
In addition to the TV/Theatrical and Commercial agreements, SAG also has ratified Basic Cable Live Action, Basic Cable Animation and TV Animation, and has reached tentative deals on Interactive Media Agreement and an extension of the Industrial & Educational Contract. 
Washington State Labor Council Convention
By Laura Kenny
Seattle Branch Vice President
In early August I had the privilege of being one of the representatives for AFTRA at the Washington State Labor Council Convention in Wenatchee, Wash. Our main purpose at the convention was to present a resolution to the Labor Council asking other unions to use union talent when doing audio and video productions for their organizations. SAG already had joined the resolution before we went to the convention, and I was able to represent SAG as well since I am a local Seattle SAG council member. 

The first day of the convention IATSE, IBEW, and AFM noticed our resolution. They liked what they saw and asked to participate in the resolution. With their added support, we went into the resolution committee and presented our case to the panel.  John Sandifer spoke eloquently to the matter and I was able to add the plight of the freelancer trying to get enough work to qualify for health care coverage.

Our resolution passed out of committee and we once again presented it to the entire body on the last morning of the convention. I am happy to say it passed and now the resolution includes union talent as well as union technicians and musicians. It now also encompasses all forms of media as well as trade shows.

The main subjects of the convention were Health Care Reform and the Employee Free Choice Act. The speakers, the events, and interacting with the more than 300 delegates at this convention made me proud to say, "I Am Union." 

Go to WSLC.org to read our final resolution and see all the others that were passed at the convention.
There's No Forgetting the 35th Annual SIFF
By Susan Connors
Seattle Branch Council Member
Seattle shone its brightest for attendees of Seattle International Film Festival 2009, spreading sunshine and superior coffee for 25 rain-free days. The biggest fest yet, with a whopping 392 entries, it included several films shot here in the Pacific Northwest, featuring many of our local SAG members. My fellow council member and festival buddy, Laura Kenny, was with me for most of the 24 films I made it to this year. Laura remarked, "I'm glad to see the festival is so well-attended." We found most screenings sold out or nearly so, with the community really rallying to the Northwest Connections series. World's Greatest Dad, True Adolescents and Humpday stood out as our Northwest favorites.
Seeing a film with a film festival audience is very different from the usual movie-going experience. The fun begins in line before each screening, where strangers find it easier to strike up conversations about the festival to pass the time. Our SIFF passes dangling on lanyards from our necks unite us as mutual participants in a cultural celebration. Once in the theater, you search out your favorite seats–always the ones with extra leg room–and settle in for the sponsor slide show, running continuously between screenings. Effusive greetings are the norm around the seating areas as old colleagues from films long-wrapped re-connect. The catching up is put on hold when everyone politely quiets down for the pre-show welcome/fundraising/how-to-mark-the-ballot speech, which most of the audience already has heard umpteen times but always gives the speaker a round of appreciative applause.
"Expect the Unexpected' was the hallmark of this year's festival, and a series of animated shorts shown before each film illustrated this theme. I have to confess, the first time you see the hammerhead chickens, the spider ballet or the three-legged swimmer is a delight that wears thin after only a few re-viewings. Yet there was always silent anticipation during these clever animations as we were all hoping the film we were about to see would transport us to the unpredictable and astonishing.
If you didn't find the unexpected on the screen, there were always a few surprises lurking in the seats.  Festival audiences can misbehave or rather "behave creatively" as only large gatherings of artists can occasion. The snazzy fundraising short around SIFF's 35th anniversary, exhorting the audience, as the pre-show speaker already did, to "join the 35 club" with a donation in multiples of $35. It prompted one audience group to respond in unison with a chorus of "35!" – answering to the film's question about how many years, etc.  Another audience made sheep baa-ing noises (I am not making this up) in between reels at the Family Shorts screening. Perhaps most bizarre, a small group sang along with the ubiquitous ad for the film fest software for i-Pod. And on the last day, there were boos and groans from all over the theater when the audience favorite award was announced as Black Dynamite, which didn't make our list.
Applause during the credit roll is the norm, with most film-goers remaining seated through to the end in rapt attention, with an occasional call out or whoop from the in-crowd. But the best of festival-going happens at the Q & A after most screenings with some combination of director-writer-actor-producer responding to questions ranging from "How old are you?" from a featured child actress at the Fly Films, to complicated technical questions from fellow filmmakers. We were fortunate to catch an appearance by Paul Giamatti after the Cold Souls screening, where he gave a shout out to the Annex Theater and his days as a Seattle actor there.
With 392 screenings to choose from, Laura and I spent lots of time poring over the program to schedule our choices. Inevitably, festival attendees arrive at the wrong theater–"I could have sworn it was at the Uptown"– but it happened only once for us this year. And even on that occasion, we just made it to the right theater for our favorite documentary, Every Little Step, showcasing the grueling audition process for an A Chorus Line revival and the amazing talent on display that just missed getting cast. The Fly Film screening was a must-see as SAG is an important sponsor. This year's Fly films were all black-and-white film noir entries with cameo Hitchcockian appearances by the director and an iconic Seattle landmark.  One of our local actors, Shawn Telford, donned the director's hat for his eerie Safe Passage.
I hope SIFF is "unexpectedly" successful beyond everyone's wildest dreams in its 35th anniversary promotion to fund a permanent home at the Seattle Center.  I've become a member of the 35 Club and hope our community will step up to support cinematic arts in our area. These festivals, along with our recently expanded film incentives, can engender exciting work for our local members.
2009 So Far and Being a
SAG Member
By Rik Deskin
Seattle Branch Council Member
Hello brothers and sisters!
I mean that. Brothers and sisters. For that's what we are according to union tradition and terminology. It means that we, as SAG members are more than just fellow actors. We are like family.
Being a professional actor in 2009 is one of the most difficult challenges anyone can undertake. We all know that our profession is a mix of feast or famine. Only a small percentage of us get to work in any given year, and being in Washington, Alaska or Montana, there are intrinsic obstacles to overcome. We actually have a greater struggle than our brothers and sisters in New York and Hollywood because we have to juggle looking for acting work with survival jobs, and work in sister unions' jurisdictions.
What is the advantage of being a member in our Branch of Screen Actors Guild you may ask? It means that as an actor, you're not alone. You have a sharp advocate in Dena Beatty, executive director of our Branch. She is always a great representative of our interests in the Northwest and a fierce enforcer of your rights as actors in film, television, commercial, interactive media and new media.
You also have a cadre of fellow SAG members that quietly do volunteer board and committee work to help improve working conditions and more on your behalf. See? You are not alone. More on this further down.
You may ask, "What can I do to help?" First and foremost, please pay your dues. Trust me, I know in these tough economic times that squeezing out that dues payment twice a year might be tough, but outside of rent, utilities and basic survival costs, it's one of the most important things to maintain. The ability to vote on contracts and for candidates in SAG elections is one of the most powerful privileges we have as members. Plus, there is the added fun of being able to vote in the SAG Awards and getting free movie tickets and screener DVDs. SAG members can get free tickets at Eclectic Theater Company and discounted movie tickets via Chris Comte at the AFTRA office and other benefits through Union Plus. SAG members also can attend Screen Actors Guild Foundation events like Conversations and LifeRaft, and with their roll out to the Web, members across the country can participate from the comfort of their own homes. Your membership also enables you to have an iActor profile. Being a paid-up member has a lot of value, the least are the basic protections for union members at work sites.
The second thing you, as a member, can do to help is become active. It's a great privilege to serve on committees, the Branch Council and on the National Board. Have a say in what we do as a union!
Remember that cadre of fellow SAG brothers and sisters that are quietly working for you as actors? These hard-working fellow actors volunteer their time to represent actors in Washington, Alaska and Montana. They are on national and local committees. They, like me, are working to cultivate work opportunities for all of us that are protected by union contracts. They give selflessly to make being a professional actor in the Northwest a little easier for all of us. Allow me to introduce the 2009/2010 Seattle Branch Council:
National Board Member: Abby Dylan
President: John Patrick Lowrie
Vice President: Laura Kenny 
Secretary-Treasurer: Maggie Stenson
Council Members:
Dick Arnold
Susan Connors
Rik Deskin
Jim Gall
Ron Holmstrom (Alaska)
Gary Schwartz
Alex Terzieff
And with new National President Ken Howard and Secretary-Treasurer Amy Aquino, and many honorable actors from across the country, we have a great team of volunteers and hard working staff members ready to serve and protect professional actors. These people care about you. So do I. That makes us like family.
Seattle General Membership Meeting

When: November 2, 2009, at 7 p.m.

Where: Bank of America Tower
800 Fifth Avenue, Suite 4100 (41st Floor)
Seattle WA 98104

Save the date! Details will be coming soon.
Also Upcoming...
What is Film? Change & Continuity in the 21st Century
Film conference presented by the University of Oregon School of Journalism and Communication
For details, visit the event website.