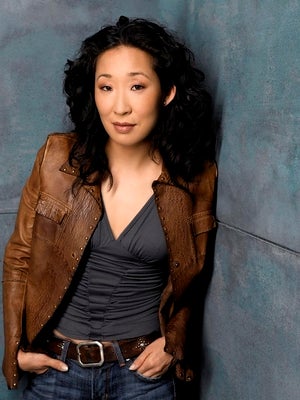 In celebration of Asian Pacific Islander Heritage month, Screen Actors Guild National Ethnic Employment Opportunities Committee presents the panel discussion "The New Asia America: Transforming Perceptions" Empowering Yourself by Creating Your Own Project.
 
Moderated by actress, Jodi Long (All-American Girl), this panel includes Golden Globe® and SAG Award®-winning actress Sandra Oh (Grey's Anatomy, Sideways), actor James Hong (Kung Fu Panda, Balls of Fury), Oscar™-winning actor/director Chris Tashima (Visas and Virtue), film and television producer Ken Mok (Invincible, America's Next Top Model), actress and acting coach April Hong (Kung Fu Panda 2: Kaboom of Doom) and casting director Julia Kim (But I'm a Cheerleader, Americanese).
 
As trail blazers in the entertainment industry, this prestigious group of panelists will discuss their accomplishments as Asian Pacific Islanders in the film and television industries as well as share their experiences on creating their own projects.
 
The program will begin with a short screening of clips from panelists' personal, creative projects, including Long Story Short and Oscar™-winning Visas and Virtue and more.  A reception will follow.
The event begins at 6:30, Tuesday, May 10, 2011 at SAG National Headquarters, James Cagney Board Room. RSVPs are now closed but there will be standby line for SAG members wishing to fill available seats, if any.