The Official E-Newsletter of the San Diego Branch
CONSERVATORY REPORT
by Chair Lorenzo Rodriguez
I hope you had a good summer. As it comes to an end, the SAG San Diego Conservatory has started its fall/spring season. First up, Kelly Galindo, who teaches drama at UCLA and Orange County's Chapman University, started the season off on September 19 with her cold-reading class. Galindo has been well received in the past and certainly did not disappoint again. 
Next up is renowned San Diego low-budget director Mark Maine, who along with his wife Vida, just finished Music High and produced and directed Beach Bar: The Movie last year — both SAG signatories. Mark will be talking about filming in San Diego and taking questions before he starts preproduction on his next project. 
It should be a great class and is a good prep for Paul Ryan, author and one of Hollywood's top comedy acting coaches for 13 years at CBS studios. He will be in the house on November 7, teaching conservatory participants how to become more confident with their comedy with his hilarious skill-building acting exercises. There will be a book-signing after the conservatory, where Paul will sign his book, The Art of Comedy.
During the August Branch Council meeting, the council discussed and approved the following rules for the San Diego Conservatory:
• Be on time — strolling in late disrupts the class.
• Turn your cell phone off — no texting during the class.
• No private conversations during the class.
• Do not flake out on your classmates.
• Participants will be seen in the order they sign in.
• SAG members must have a current, paid-up SAG card to attend for free.
• Non-union participants pay $20; Those with a student ID will be charged $15 per class.
Classes will continue to be held at the Musicians Association Hall of San Diego, located at 1717 Morena Blvd., San Diego, CA 92110. Times will be on the notice SAG emails out and, as always, your San Diego Conservatory is a free benefit to all SAG members with a current card.
GET THE PAPERWORK RIGHT, GET PAID ON TIME
As most of you already know, signing in on a set is a hectic affair, especially on a large production. Unfortunately, during these melees, getting the paperwork right happens to be one of the most important personal tasks of the performer's workday, because if your documentation is not correct and if you do not have a copy of it then you may not be paid correctly or on time. Screen Actors Guild will still attempt to rectify any problems, but it becomes much harder to do so, and it is the performers' responsibility to ensure they have their copies and the info on them is correct.
On one particular commercial, nine performers were promised by the production they would receive their session fee, Internet usage fee, and $200. All of this was written down on their contracts, but since they did not get copies of that contract, they could not legally prove what they were originally promised. Another problem that has popped up several times is when performers put down the wrong address, and the payroll company had to be contacted to resend the check. Again, it cannot be emphasized enough — make sure the paperwork is correct and you have a copy.
SAN DIEGO BRANCH WELCOMES THESE NEW MEMBERS:
Christine Fairfax; Michaela Carrozzo; Robert J Ortiz; Kyle Kringle; Dylan Kringle; Jamie VanDyke; Rafter Roberts; Johnny Warriner; Jourdan Jackson; Michael Andrew Stock; Hannah Victoria Stock; Ysa Penarejo; Lauren Jean Shaw; Christopher Douglas Reed; Bob Kaye; Dmitri Todd; Martin Seglin; Jeff Mills; Harmon Jones; Shawn Moriah Sullivan; Summer Moriah Sullivan; Jason Lambert; Lauren Richter; John Nania; Lon Sierra; Cean Houston; Alex McCarthy; Kyle McCarthy; Austin Auger; Charles James McGraw
AND OUR BROTHERS & SISTERS WHO HAVE TRANSFERRED IN:
Michael Marcjohn Frost; Andrew Vita; Joann Lizarraga; Sarah McKenna; Kelsea Button; Daniel Gurian; Donald Bishop; Ruth Ko; Richard Rasof; Kelli Lessie; Victor C Contreras; Mark Stefanich; Casey Wallace; Susan Mcgarity; Robert Daniel Zamudio; Kenny Gibbs; Sophia Segal; Michael C. Rolewic; Michael Dansk; Maritza Murray; Jeremy Saville; Burton Skomal; Robyn Lewis; Cynthia Holiday; Nathan McCoy; Raf Gayol; Derek Grauer; Sara Carroll; Charles H Scott; Lars Carlson; Nicole Dahm; John Wood; Lance Thomas; Ryan Wolfe; Jussara Berry; Mario Prado; Alec Medlock; Laudy Lynn Choum; Brian Hendrickson; Barry Zito; Terry W Greene; Rachel Rose; Kim Taggart; Ryan Boone; Cristin Morneau; Daniel Polo; Darin Selnick; Ron Desmond; Johnny W Sale; Matt Feemster; Maureen O'Connor; David Meyers; Tammi Reiss; Griffin O'Neal; Kristen Elizabeth Eck; Kathy Tagni; Leslie Wadsworth; Echo Gaffney; John Nania; Louis Lebherz; Ryan Coughlin; Johnathan Brownlee; Peter John McKernan; Tobias Yrys; Kevin James; Rick Slyter; Marina N Petrova-Smith; Arlene Joyce; Ricky Pardon; Josie Johnson
GO PAPERLESS!
Screen Actors Guild now offers free, paperless billing of your membership dues via your preferred email account. Receive an email notification immediately when a dues statement is ready and access your entire detailed statement online. Sign up here.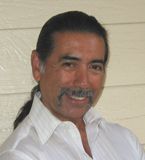 President's Report
by Marty Alvillar
As I sit at my computer writing this over Labor Day weekend, I hope all of you are having a good vacation day and are remembering what the day stands for — namely you and your families, and a continued middle-class existence for working-class people.
The San Diego Council met a week ago, and we agreed that our annual membership meeting will occur on December 8, 2011. Details are being worked out and you will be notified by mail and email in November. I can tell you that the council decided we would have a meal and a door prize raffle again, as we did last year. I also hope that we will have some details to share with the members about the merger. Meetings are ongoing, but there are no specifics as of yet.
San Diego Branch Council meeting
The council also decided to raise the San Diego Conservatory fee for non-union and students a few dollars — we will continue to keep it free for San Diego Branch members in good standing.
I also attended a meeting last week with our executive director, Steve Clinton, and our counterparts in AFTRA to talk about organizing. We all know how important jobs are to all of us and how few shoots have been taking place in San Diego. We all want this to change. Steve was meeting with some of the folks around town to talk about changes in our contracts and how easy it is to become signatory under the SAG and AFTRA agreements.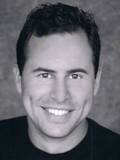 A Message to San Diego SAG Members
Dear San Diego Branch Members,
It was great to see so many of you at our general membership meeting this past May. It was a wonderful opportunity for myself and others to catch up with old friends we may have worked with years ago, and see some new faces that showed up to share some barbecue and camaraderie.
 
My thanks to Tina Real of Tina Real Casting for giving her time and knowledge, fielding questions from the local membership about the industry and how this business of acting has changed over the years. You can't have worked in movies or television in this town and not been helped in some way by Tina Real. We are so very lucky to have her as an advocate for San Diego SAG members. Although Vivian Chang of Palomar Entertainment was unable to make this meeting, those of you lucky enough to attend the May conservatory benefitted by having both of these women present. Their combined years of experience in this market holds a plethora of information of value to all.
I mentioned at our meeting about spending some time with both SAG President Ken Howard and AFTRA National President Roberta Reardon while at a SAG national plenary in Los Angeles. My continuing impression is one of working together for the benefit of all. It is such a pleasure to see the heads of both SAG and AFTRA committed to progress in all areas where performers are concerned. Sometime back, our joint national boards approved a President's Forum for One Union. This forum has brought together not only the leadership and operating benefits of both unions, but the knowledge base of so many talented staff and volunteers. This group has been on listening tours across the country, while formulating a structure of what this one union will look like, and what you, the members, would want it to be.
San Diego membership meeting
For those of you who watched The 17th Annual Screen Actors Guild Awards in January, SAG President Ken Howard spoke of both SAG and AFTRA becoming one to protect the rights of all performers. President Howard said, "By this time next year, there will be one more reason for all of us to celebrate together." I believe President Howard is right with those bold words. Our national boards approved the establishment of a Merger Task Force to ensure SAG and its AFTRA counterparts work together in the development of a formal plan to unite SAG and AFTRA. This formal merger plan is to be ready for approval by the national boards in January 2012. It will then be sent out for ratification by membership less than a year from now.
We also adopted a successor union mission statement:
"The successor union (the successor union is used herein as a placeholder only) brings together two great American labor unions: Screen Actors Guild and the American Federation of Television and Radio Artists. Both were formed in the turmoil of the 1930s, with rich histories of fighting for and securing the strongest protections for media artists. Our members united to form the successor union in order to preserve those hard-won rights and to continue the struggle to extend and expand those protections into the 21st century and beyond.
"We are actors, announcers, broadcast journalists, dancers, DJs, news writers, news directors, program hosts, puppeteers, recording artists, singers, stunt performers, voiceover artists and other media professionals. Our work is seen and heard in theaters, on television and radio, sound recordings, the Internet, games, mobile devices, home video: You see us and hear us on all media distribution platforms. We are the faces and the voices that entertain and inform America and the world.
"The successor union is committed to organizing all work done under our jurisdictions; negotiating the best wages, working conditions, and health and pension benefits; preserving and expanding members' work opportunities; vigorously enforcing our contracts; and protecting members against unauthorized use of their work.
"A proud member of the AFL-CIO, the successor union partners with our fellow unions in the U.S. and internationally to seek the strongest protections for media artists throughout the world. We work with governments at the international, federal, state and local levels to expand protections for American media professionals both at home and abroad.
"It is a core value of the successor union that our strength is in our diversity. We are committed to the broadest employment and involvement of our members, regardless of gender, race, age, religious beliefs, disability, nationality, and sexual orientation or identification. The successor union strives to educate and engage members so that they may be full participants in the workings of their union. We are proud to be a model of inclusion, democratic organization and governance."
Further, President Howard stated, "The message from SAG and AFTRA members across the country has been clear, they want this done as soon as possible. Members want and need this to happen."  "Get it done" has been the overwhelming consensus.
Overall, this continuing trend of "getting it done" and working together in the boardroom has been very positive. Our true progress is a direct result of our unity.
While in L.A., our National Board approved the fiscal year 2012 budget. Secretary-Treasurer Amy Aquino, whom you met last December at the San Diego membership meeting, reported that the Guild is tracking on budget for fiscal year 2011, and our board received the annual fiscal year-end report in July.
As you know, San Diego has been pretty quiet with the exception of a few commercials here and there, and a television pilot called Big Mike. We'll keep our fingers crossed that some of the producers seeing San Diego's great weather, terrific locations and very talented actors will choose us for their upcoming projects. Until then, keep smiling and remain positive. As you know, the nature of this business is that when you least expect something, the phone rings and — surprise — you've got a call time! Once again, thank you for allowing me to be your representative on the National Board of Screen Actors Guild. It is truly an honor to serve you.
Don Ahles,
National Board Director from the San Diego Branch
DON'T MISS OUT ON THE SAG AWARDS
The 18th Annual Screen Actors Guild Awards® will be here soon, and SAG members will choose the honorees.
Pay your November dues bill to be eligible for SAG Awards voting and any "for your consideration" offers. Register at sagawardsRSVP.org for Screen Actors Guild Awards updates and screening invitations. Final ballot information will be mailed on December 30. Vote online (or request a paper ballot by January 16) and help decide who gets The Actor®.
The SAG Awards will be simulcast on TNT and TBS on January 29, 2012 — and will air live on both coasts simultaneously at 8 p.m. Eastern/5 p.m. Pacific. Follow SAG Awards on Facebook and on Twitter.