The Official E-Newsletter of the San Diego Branch
SAN DIEGO
BRANCH COUNCIL

President – Martin Alvillar
Vice President – Tom Wirth
Council Members –
Gene Anselmo
Lexi Wells
Linda Lutz
Leticia Cannon
Rudolfo "Gato" Rodriguez
Michael Molthen
National Board Director – Don Ahles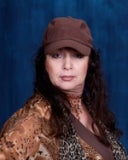 HOLLYWOOD
CONNECTION

By Selena Parker
Chair, San Diego Branch Women's Committee
Ed Asner, who is a former national president of SAG, was in San Diego performing a one-man show playing FDR. Mr. Asner also has a leading part in the film Up.

Vicki Lawrence recently was at the famous Lawrence Welk Theater recreating her "Mama" character.
Garry Marshall, well-known producer-writer-director-actor, was in town a few years ago promoting his book about his great career. He currently has a film out about Valentine's Day and can be seen on the popular TV show Brothers and Sisters.
Mario Lopez, who grew up in San Diego and started his career on the popular TV show Saved by the Bell, had a book signing here recently. Mario visits here often to see family and friends who are very proud of his successful career.
The San Diego International Car Show—where the cars are the movie stars—was a huge success again this year.  Several celebrities came to the show to view the latest in new car trends.
The Jewish Film Festival featured several great films again this year. Dustin Hoffman narrated a film called Against the Tide, which was directed by Oscar winner Richard Trank. The film is about good people remaining silent in the face of evil. Anthony Hopkins also narrated a film at the festival.
Comic Con is almost sold out again for 2010, and we are proud to have the show in San Diego! The buzz about some of the shows that were featured last year is still going strong. The film New Moon is very popular among all age groups. The TV show Heroes has a strong following and the popular TV show Chuck has started another season.
A fond farewell to old-time movie star Jennifer Jones, Brittany Murphy (who died at the young age of 32) and debonair TV and film stars Gene Barry and Ricardo Montalban (who was active in SAG). They all passed away in 2009 and will all be remembered.
Send e-mails to steven.clinton@sag.org with any entertainment news!





LIFERAFT LIVE
STREAM PROGRAM

Screen Actors Guild Foundation President JoBeth Williams along with SAG National President Ken Howard and Secretary-Treasurer Amy Aquino recently announced the upcoming LifeRaft Live Stream Program of career-focused seminars. Available live and streamed online, the SAG Foundation's LifeRaft "business of acting" seminars share significant industry knowledge with Guild members everywhere.

Matching industry-leading moderators and panel guest experts with a variety of relevant "business of acting" topics is LifeRaft's winning formula. To participate, Guild members should visit this link at the scheduled time and follow instructions.
Tuesday, January 19, 6-8 p.m.
"An Evening with Commercial Casting Directors"
Join some of the commercial industry's best casting directors as they share the inside track on what it takes to be effective in the audition room. After you leave an audition, do you ever wonder how you did? Curious about what your odds were? Wonder what it takes to book the job? What, if any, bargaining power do you or your agent have with a commercial contract? Learn from this stellar panel of commercial casting directors what it takes to book the job and earn a living in commercials!

Tuesday, January 26, 6-8 p.m.
"SAG Contracts Corner: Commercials 101 for Principals"
Do you want to empower yourself and learn how you should be paid for working under the Commercials Contract as a principal performer? Do you want to learn when overtime kicks in? What your working condition rights are and when meal breaks should be called? What about learning an easy way to understand how residuals are paid to ensure you're getting paid properly? Do you know how the SAG rules can help you during an audition? In this comprehensive seminar, presented by the Screen Actors Guild Commercials Department, you will gain valuable knowledge about the basic provisions in the SAG Commercials Contract. You will learn what to expect on set and how to file a claim if you run into problems. As of April 1, 2009, there are new terms and conditions in the Commercials Contract of which all members should be aware. Join us and get valuable tools and information needed for your career as a professional actor in commercials. Knowledge is power! (This event is pre-recorded and will follow with a live Q and A with presenters for online audiences ONLY.)

Tuesday, February 2, 6-8 p.m.
"Actor Taxes and Essential Money Management"
Learn what expenses you can deduct on your taxes, what to do if you get audited, what records you should be saving and how to make the tax filing process easier. Learn effective budgeting techniques for sporadic income and essential investment options.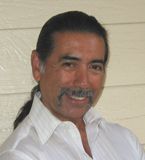 Branch President's Message
By Marty Alvillar

Happy new year to everyone! We have weathered a harsh 2009, and it is my fervent desire that 2010 brings us a much more prosperous year.

Since the beginning of my term last September, I have presided over my first Branch council meeting and my first Branch membership meeting. While I have served the membership as council member for a while, I couldn't get over how much adrenalin was flowing through me as I got up to speak as your Branch president. It is a rare feeling to stand before your brothers and sisters and talk about issues that are important to our careers and our families. I've told the council and the members who attended the December meeting, and I'll repeat it here now for you reading this: I am proud to the bone to work with and for my fellow San Diego artists. I will do my best to serve my brothers and sisters, keep our Branch vibrant, and most importantly, find and organize work that we need here in San Diego. To that end, I have already reached out to the San Diego Film Commission, Ed Badrak of San Diego AFTRA and various others in the San Diego entertainment industry to think outside the box when it comes to getting projects into San Diego. There is no other part of my job more important than getting work for San Diego SAG.
Thanks, and again, may you and your families have a happy and prosperous new year!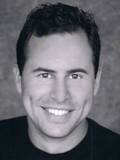 National Board Director's Report
By Don Ahles

First, let me wish all of you a very happy new year! 2010 arrives with the hope of changes for all of us. We have a new national president, Ken Howard, with a mission to strengthen our Guild and work on building relationships with other performers unions.

As the economy slowly rebounds, I am hopeful our industry also will improve. Through tough times as well as good times, people seek entertainment as an escape. We hope to capture our own piece of the pie as work is lured to San Diego.

Congratulations once again to new San Diego Branch President Marty Alvillar and your San Diego SAG Council, all of whom will continue to work very hard on your behalf. It was great to visit with members at our general membership meeting this past December. It's always nice to share a dinner, catch up with old friends and meet new members.

I mentioned LifeRaft at our last meeting, an educational tool free to all members. These series of live streaming events, brought to you by the SAG Foundation, stream Tuesdays, 6-8 p.m. The series covers everything from agents to understanding contracts. Check it out here.

Once again, thank you for allowing me to be your representative at the National Board of Screen Actors Guild. It is truly an honor to serve you. My best wishes to you and yours for the start of this new decade.
Branch Executive Director's Message
By Steve Clinton

In December, Baron Entertainment passed their premise inspection and became the newest member of the San Diego SAG family as the latest SAG franchise agency in our area. I thought it would be helpful to the San Diego Branch membership to let you know a little about them, so I asked Lori Roeder, Baron's executive director for San Diego, a couple of questions.

SC: Hi Lori! Welcome to San Diego.
LR: Thanks! It's great to be in this wonderful city representing wonderful people.

SC: Tell us a little about Baron Entertainment.
LR: Well, Baron is already a success in Los Angeles, and is a fully-licensed SAG franchised agency in that city.  We represent talented actors for motion pictures, television, industrials and commercials.  Founder Rod Baron has had a storybook rise through the Hollywood ranks. As a child actor, Rod always dreamed of making a living in "the business," but wasn't quite sure where he'd find his niche. While majoring in Psychology, he developed a strong sense of empathy for others and his future became clear. Though an empathetic agent may seem oxymoronic to some, Rod saw it as a niche waiting to be filled. With his inspiration sparked, Rod set out to carve a career in Hollywood.  The goal was to create a boutique agency with selective clientele--a formula that has proven successful since we have been in business for over 10 years.

SC: What is the value to the San Diego membership with you opening shop here in San Diego?
LR: First and foremost is the San Diego/L.A. connection. Baron Entertainment is the only successful L.A.-based talent agency to come to San Diego. In addition to offering our talent opportunities in San Diego, Baron Entertainment is also giving our clients the ability to audition and book jobs in Los Angeles.  Having the L.A. association is what sets us apart. This connection allows our actors to be able to stay "in the business" by having us offer them every viable opportunity in the region.

SC: That's good for San Diego, but what is in it for Baron? Why expand?
LR: Founder Rod Baron explains the expansion best: "SAG members in San Diego are artists in their own right. Sure, at times, some of them may feel like they are living in the shadow of their Los Angeles brothers and sisters, but the reason Baron Entertainment has expanded into the Southland is very clear.  It is a unique market, full of both seasoned and up-and-coming performers who are ready, willing and able to fill any role any signatory producer can throw out there. We are excited not only to do our part in tapping into previously untapped potential, but also in helping create more union work opportunities in San Diego, where SAG members have paid their dues (literally and figuratively) and deserve their moments to shine in the spotlight."

SC: Are there any other reasons that set Baron Entertainment apart from other agencies?
LR: We truly believe in the value of SAG. We encourage SAG involvement and membership with all of our clients. By becoming a SAG-affiliated actor, clients hold many great benefits. The success of Baron Entertainment can be attributed to looking beyond the talent pool to the ideal upon which it is based: Baron was founded on the synergistic relationship among passion, empathy and sound economics. This innovative approach defines a niche in the industry and exemplifies the fruition of an ideal formed through years of experience. By making a conscientious effort to maintain a modest pool of select SAG clientele from high-profile celebrities to up-and-comers, Baron Entertainment has become a SAG-franchised powerhouse in the industry. We are now ready to bring this philosophy to San Diego.

Lori Roeder, executive director for Baron Entertainment in San Diego, is accepting submissions by mail only: 3914 Murphy Canyon Road, Ste. 219, San Diego, CA 92123. For more information about submitting, call (619) 488-1799.
Conservatory Report
By Lorenzo Rodriguez
2009 was a banner year for the San Diego Conservatory.  We had a range of presenters, from award-winning actor David Proval to several of Southern California's better acting and casting coaches. We have every intention of continuing this trend in 2010 with our first workshop coming on Monday, January 25. Conservatory Chair Lorenzo Rodriguez will present the class "Auditioning for the Audience" at the Musicians Association Hall, located at 1717 Morena Boulevard, San Diego CA, 92110, at 7:30 p.m. The program is free for SAG members in good standing with an up-to-date membership card. The cost is $12 for students, $15 for non-members. I look forward to seeing you there.
---
Trumka Unites Workers in L.A.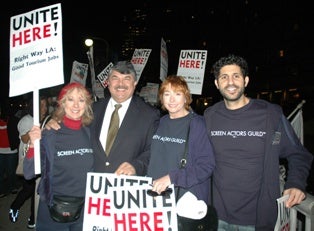 AFL-CIO President Richard Trumka, second from left, with SAG Hollywood Division MOVE members Ellen Crawford, Jenny O'Hara and Assaf Cohen.


Members of Screen Actors Guild, AFTRA and the IATSE turned out January 7 along with L.A. firefighters, steelworkers, ironworkers and hundreds of other union workers to support UNITE HERE! and hotel workers at a rally with AFL-CIO President Richard Trumka on his first official visit to Los Angeles.
President Trumka, California State Federation President Art Pulaski, L.A. County Federation of Labor President Maria Elena Durazo and hundreds of union workers including SAG, AFTRA and IATSE members rallied in front of the Hyatt Regency Century Plaza. The rally was in support of UNITE HERE! Local 11 members who are seeking a new contract with the hotel.
The rally was attended by MOVE Committee Chair Ellen Crawford and committee members including Assaf Cohen and Jenny O'Hara. MOVE members volunteer for union projects both within and outside of SAG, as well as charitable projects supported by SAG. MOVE recognizes the importance of being involved in the communities in which we live and work, and promoting solidarity with other unions.