The Official E-Newsletter of the San Diego Branch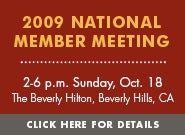 DUES REMINDER

If you haven't done so already, please pay your dues today.

If you are not an active, paid-up member in good standing, you may not be able to vote in Guild elections or contract referenda or be eligible to serve on the council or committees. You also must be paid to date to register on iActor, the Guild's online casting program, which is now being used by casting directors nationwide.

If you have any questions regarding your dues, please contact the Cashiers Department at (800) SAG-0767, prompt 2, or (323) 549-6752.

ON-CAMERA FILM WORKSHOP
WITH LORENZO RODRIGUEZ 
 
When: 7:30-10 p.m., Monday, October 19
 
Where: San Diego Musician's Association Hall
1717 Morena Boulevard
San Diego, CA  92110
Details: San Diego Conservatory Chairman Lorenzo Rodriguez will teach the class. Subjects to be covered include auditioning and how to work in front of the camera.
 
Cost: Provided at no cost to SAG members with current membership card. Cost is $15 for non-members, $12 for students. Please check the Branch Hotline for any last minute changes to the program.
 
Hotline: (702) 737-8818 or (800) 724-0767, option 7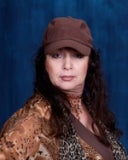 HOLLYWOOD CONNECTION

By Selena Parker
San Diego Women's
Committee Chair

TV and film star George Lopez came to San Diego and gave gifts to all the young baseball celebs of the Park View Little League after they won the Little League World Series.

The thrill and excitement of the Comic-Con still remain in San Diego, even months after the show has ended.  David Glazer (director of P.R. and marketing) already is planning next year's event. Some of the celebrities that came to San Diego were actors from the films Twilight and Watchmen.

Johnny Depp was the most "popular" star to attend and give interviews to the local and national press.  The fans also enjoyed his interviews and star appeal.

Megan Fox brought Hollywood glamour to the event as well. Stars from Heroes came again to show their support for the Comic-Con.

Local actor Mark Christopher Lawrence was speaking at the event. He plays the ongoing character "Big Mike" on the popular TV show Chuck.

Jay Leno was in town recently for a conference at the San Diego Convention Center.

Tony Curtis was on hand for the Some Like It Hot anniversary at the Hotel del Coronado.

Richard Dreyfus was the featured celebrity at the San Diego Film Festival.

And, finally, we wish a fond farewell to Farrah Fawcett and Patrick Swayze. They passed on too soon, and they will be missed.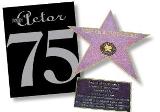 ILCA HONORS SAG
COMMUNICATIONS

Screen Actors Guild has been recognized for communications excellence by the International Labor Communications Association. The Guild won First Place in the International/ National Publications—Magazine category for issues of Screen Actor published last year, as well as Third Place in the Multimedia Campaigns category for the 75th anniversary multimedia campaign.

The awards were presented in Pittsburgh in September.

"This is a singular honor that places us at the very top of union communications and we are all quite proud of the achievement," said SAG Communications Executive Director Pamela Greenwalt, who, along with Deputy National Executive Director Pamm Fair, accepted the award on behalf
of SAG.

Credit for the 75th anniversary win in particular is due to the President's Task Force on the 75th Anniversary, chaired by former SAG President Kathleen Nolan; task force liaison and staff lead Kathy Connell, who oversaw many aspects of the effort; and all of the division executives and members who developed local and regional programs for the anniversary year.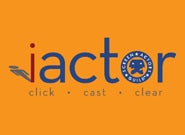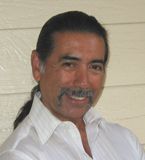 Branch President's Report
By Marty Alvillar
With great humility and pride I write my first report to the membership as the new San Diego Branch president. I want to thank the membership for allowing me this opportunity to serve you, and I also would like to thank my predecessor, Don Ahles, for his service. One of the high points for us at this time is that Don will continue his service to our Branch as the new San Diego National Board director, taking the place of the great Virginia Hawkins.
I assume my office at a difficult time for our Guild and for our Branch. Our industry and our Guild have been hit hard by the national and state economic downturn, and there has been very little shooting going on in our town. Those who have gotten work have had to travel to get the gigs. I will be working hard with Hollywood, the San Diego production network and our Branch executive to continue the growth of our Branch and find as much work for us as can be found. As your president, I can assure you there is no issue more important to me than to help the membership secure good SAG jobs.
If any questions or issues, or if you want to volunteer to work with our Branch, please contact me. You can get a hold of me through our Branch executive director, Steve Clinton, at steven.clinton@sag.org or (800) 724-0767, option 7.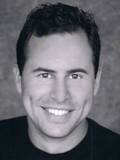 A Message to San Diego SAG Members
By Don Ahles
National Board Director for San Diego
I hope this message finds everyone happy and healthy. I would like to start out with gratitude to all.
I express sincere thanks to Gene Anselmo, Virginia Hawkins, Linda Lutz, Lorenzo Rodriguez, Tom Wirth, Chris Bricker, Marty Alvillar, Lexi Wells, Selina Parker, Leticia Cannon, Branch Executive Director Steve Clinton and past San Diego Branch President Tom Norwood for their service to our local San Diego Branch. It has been a pleasure working with everyone.
It has been both an honor and privilege representing the San Diego Branch of Screen Actors Guild as your San Diego Branch president. I hope that you afford the same respect and courtesy I have enjoyed to new San Diego Branch President Marty Alvillar.
I look forward to serving The Screen Actors Guild National Board as your Regional Branch representative for San Diego, and I thank you for the confidence and opportunity.
Of note, our previous long-time National Board Director Virginia Hawkins will be a tough act to follow. But I will try my best, having the benefit of her kind support.
There is much work ahead. I am excited to continue with our National Board and congratulate our new Screen Actors Guild National President Ken Howard.
San Diego Branch Executive's Report
By Steve Clinton
Recently, I got a call from a member who was quite upset. This member had gone out to dinner with a companion to a mid-scale eating establishment where the diners were seated at tables in close proximity to each other. During the course of the meal, this member had engaged in conversation not only with the companion, but with two couples at the next table.
Covering a range of polite dinner topics, eventually the fact that this member was an actor and a proud member of Screen Actors Guild was conveyed to the other table.  After a couple of moments of cooing over the member's choice of professions and questions about what it was like on set and had the member ever met this celebrity or that celebrity, the conversation became contentious when the opinion was expressed that unions are no longer viable in the new economic reality, especially in the entertainment industry.
The member explained that actors fully understood that times had changed and technology was forcing more change, but this understanding reinforced the concept of people coming together to work for their mutual benefit was more important than ever.  That it was this collective voice and these collective thoughts and ideas that allowed artists and craftspeople to express their visions while still trying to make a living.
During the rest of the phone call to me, the member detailed the conversation and how exasperating it was that some people feel that the need for unionism is over. Basically, the member just needed to vent and I simply listened. As the member wound down, though, I replied with a thank you. I said that because they had given some thought to why they had become an actor, why they had joined the Guild and for standing up for their brothers and sisters.
This little encounter in a San Diego restaurant is important because it perfectly illustrates what it is to be a member of a union and especially a member of Screen Actors Guild. First, you must know about your union, so you can understand your role in it. Second, you must be involved in your union for it to remain strong. And third, you must defend your union, because beneath the outer façade of its institutional being, it is you, your fellow unionists and everyone's families that depend on the union. When you defend your union, you defend you and yours.
San Diego Branch Election Report
I would like to congratulate and commend all of the San Diego members who volunteered to serve their brothers and sisters in the San Diego Branch. The following are the elected members of the San Diego Branch leadership:
Martin Alvillar - President
Tom Wirth - Vice President
Gene Anselmo - Council Member
Linda Lutz - Council Member
Lexie Wells - Council Member
Leticia Cannon - Council Member
Rodolfo 'Gato' Gonzalez - Council Member
Michael Molthen - Council Member
Don Ahles - National Board Director
Nine hundred and twenty-four ballots were mailed to San Diego members in good standing, of which 291 were cast. The ballots were tabulated on September 21 by Integrity Voting Systems under the supervision of the San Diego Election Committee chairperson and the San Diego Branch executive director.
I would also like to give a huge thanks to the San Diego Election Committee members for volunteering to serve their Branch. Screen Actors Guild is often described as one of the most democratic unions in the United States, and it is members like those who served on the election committee that makes this so.
Demographics since last newsletter:
New members: 8
Transferred in: 6
Transferred out: 4
Eligibility letters sent: 23
Production report:
Commercials since last report:
Ford
HuckJam
Sempra Energy
Regular Theatrical since last report:
Paul
Low Budget:
Bang Bang – Pending
Enemy of the Cross – Active
513 (aka, Fahrenheit) – Active
Frankie's Jewels – Pending
Freshmen Year – Completed
Mean – Completed
Turbulent Skies – Completed
White Chocolate / I Can See Clearly Now - Pending

The Guild has been contacted by the aforementioned productions about becoming signatory to one of the Screen Actors Guild collective bargaining agreements. Please be advised that these producers may not have completed the signatory process at this time. It is the responsibility of each member to confirm that each producer has signed the applicable contract before making an agreement to render services. Failure to confirm the signatory status before rendering services may lead to disciplinary charges being filed.

If you have any questions, please contact the office at (800) SAG-0767, option 5 ext 7088.