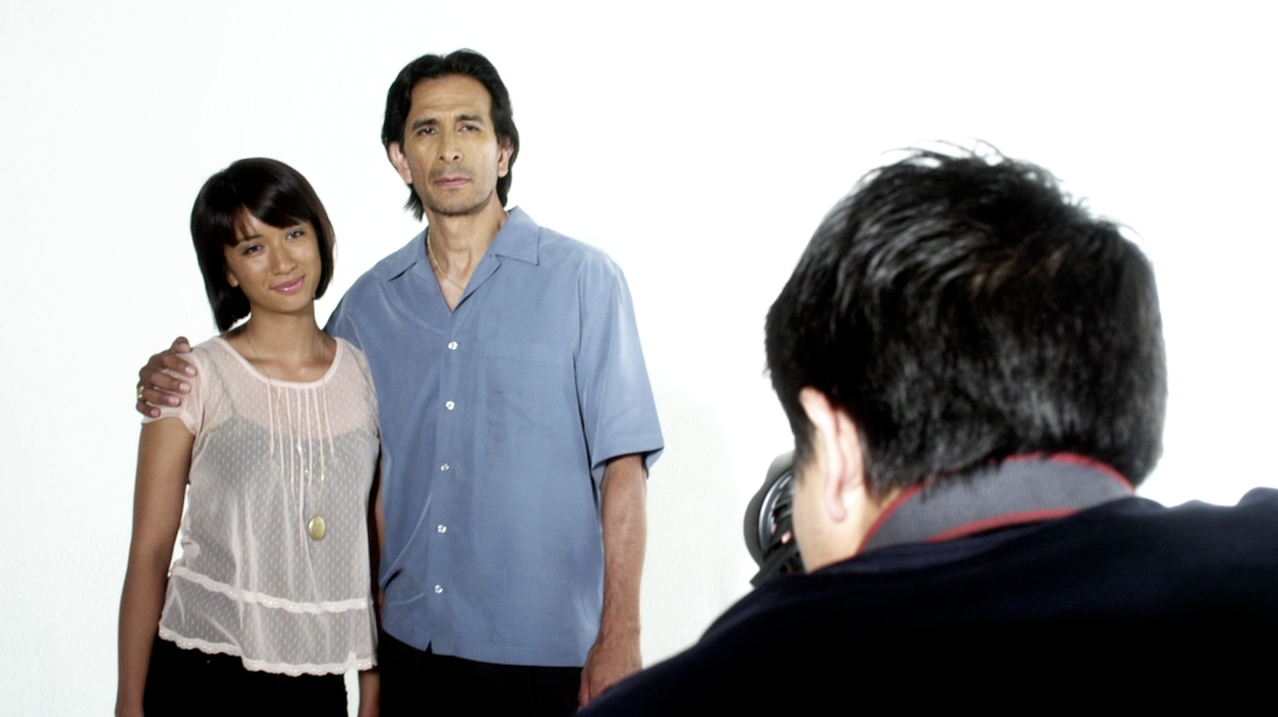 American Indian Actors is an educational video, commissioned by the SAG President's National Task Force for American Indians and funded by the SAG-Producers Industry Advancement and Cooperative Fund. The film challenges stereotypes by presenting a spectrum of Native American performers of diverse ages and backgrounds, who share true stories from thefront lines of the entertainment industry. Their experiences reveal American Indian actors to be vibrant, modern, complex and funny. The ten-minutevideo was conceived by a subcommittee of Task Force members, led by Elena Finney and included DeLanna Studi, Jaisey Bates, Brian Wescott and PrincessLucaj.
 
This educational video is currently being used as a tool to raise awareness and to teach 300 Wisconsin educators. American Indian Actors in conjunction with Reel Injun is being screened by the Wisconsin Department of Public Instruction. It was recently shown to an Indian Community School, a private K-8 school for Native kids. Task Force Chair DeLannaStudi was there to present it. "We were pleasantly surprised by the amount of people in attendance at all of the screenings, representing such diversecommunities, not just our own," says Studi. "This clearly illustrates that there is a need and desire to see contemporary Native people represented in the media. American Indian Actors is a vital tool for advocating and educating the public about who we are as Native artists today. All in all, it was a series of enlightening screenings and panel discussions that allowed both Native and non-Natives to ask the questions they have always wanted to ask, and for our Native Community to have their voices heard and their words valued."
 
On, November 22, 2010, in celebration of Native American Heritage Month, the SAG President's National Task Force for American Indians hosted a red-carpet premiere of the short video, American Indian Actors, at the Museum of Tolerance in Los Angeles to a capacity audience of 300 people. NBC Universal co-hosted the event which was part of Skins Fest, Los Angeles' premier Native American film festival. Red carpet VIPs included: Twilight actors Gil Birmingham and Rick Mora, Sacheen Littlefeather (who famously declined Marlon Brando's 1973 Oscar™), Kimberly Norris Guerrero (Seinfeld), Maree Cheatham (General Hospital), Tonantzin Carmelo (Into the West), Kalani Queypo (The New World) and many others.

Photo Caption from Left to Right: Christina Fon, Sascheen Littlefeather, Kimberly Norris Guerrero, Atticus Todd, Karin Williams, ZahnMcClarnon, LaVonne Rae Andrews, Robert Greygrass, Elena Finney, Tokala Clifford and DeLanna Studi.
 
American Indian Actors was followed by a screening of the award-winning documentary Reel Injun,which traces the myth of the Hollywood "Injun" through a century of movies. On stage, Studi and Reel Injun producer Christina Fon welcomed the audience made up of the American Indian community, industry and the general public.  Remarked Studi, "In my tribe we have a word-- Ga-du-gi-- the coming together of a people to celebrate, promote, and support a community.That is what we are doing tonight."
 
"The two films complemented each other brilliantly. Reel Injun paints an in-depth history of American Indians images in film and our American Indian Actors video points the way to thefuture," explained Task Force member Elena Finney.
Click here to watch American Indian Actors on SAG TV.