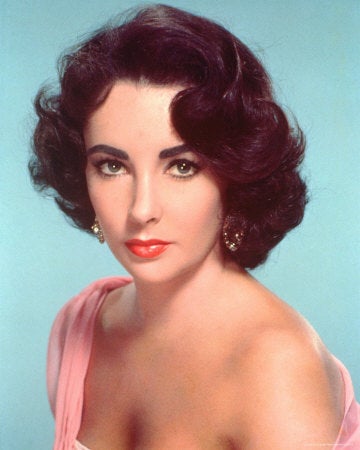 Screen Actors Guild remembers the extraordinary life and career of Hollywood legend Elizabeth Taylor, who died today at the age of 79. The Oscar-winning actress and pioneering AIDS activist had been hospitalized in recent weeks for congestive heart failure.
"Her legacy will never fade, her spirit will always be with us, and her love will live forever in our hearts," son Michael Wilding said in a statement released by the family.
The one-time child star would go on to make more than 50 films and win Oscars for Butterfield 8 and Who's Afraid of Virginia Woolf?
Other notable films included Father of the Bride, Giant, and Cleopatra, on the set of which she began a notorious love affair with costar Richard Burton, whom she would marry, divorce, remarry and divorce again. In all, Taylor was married eight times and endured seven divorces.
In 2001, Taylor was given a Presidential Citizens Medal for her humanitarian work, most notably for helping raise more than $200 million for AIDS research and bringing international attention to the epidemic. In the family statement, Wilding praised his mother's "brave and relentless fight" for the cause.
In 1997, Taylor was honored by SAG with the Life Achievement Award. Gregory Peck reading for Taylor (who could not be in attendance) read the following on her behalf:
I'm so disappointed that I can't be there with all of you tonight.  Please know that I am watching.  And this award is especially important to me because it's given by my peers. Not only for my first career, acting -- but, for what has now become my life, the eradication of the AIDS epidemic. 
As we all know, ours was one of the first industries to be directly and dramatically affected by the AIDS epidemic.  And it's heartening to me that this community has risen to the challenge. And the foundation of the Screen Actors Guild, which I'm so proud to be a member, is no exception having made a very generous donation to the Elizabeth Taylor AIDS Foundation.  Thank you all for honoring me tonight. 
Love, Elizabeth.