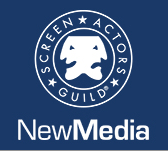 SAG New Media is kicking off a series of monthly workshops to educate active and budding producers on how to best utilize the SAG New Media Agreement for their projects.
 
New Media business representatives will explain the terms of the agreement and walk attendees through the signatory process live on-screen using the SAG Production Center.
 
This class is open to those interested in producing entertainment content in new media.
 
When: 7-9 p.m., Tuesday, January 31, 2012
 
Where: Screen Actors Guild
James Cagney Board Room
5757 Wilshire Boulevard
Los Angeles, CA
Parking will be validated.
 
To RSVP, please email sagnewmediaevents@sag.org. Seating is limited and reserved on a first-come first-served basis. Please arrive early to ensure your seat.