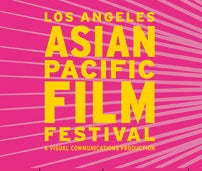 SAG New Media co-presented a panel with SAG Affirmative Action & Diversity April 30 as part of the Los Angeles Asian Pacific Film Festival's #C3 Conference at DGA headquarters in Los Angeles.

SAG New Media presented a panel entitled Acting In New Media to a full house with panelists Bernie Su (Game Room), Ellen Ho (KTown Cowboys), Lanny Joon (KTown Cowboys) and Eric Pumphrey (Reckless Tortuga). Moderated by Will Marshall, SAG New Media's assistant manager of business development and research, the panel covered how actors are utilizing new media to take control of their careers and find success on their own terms.
Additionally, SAG Senior Counsel, Intellectual Property and Contracts, Danielle Van Lier, joined fellow entertainment lawyers and creatives for a panel discussion and Q&A on intellectual property issues, including copyright, fair use and trademarks, that are important to filmmakers, especially in the new media space.
Established in 1983 by Visual Communications, the Los Angeles Asian Pacific Film Festival functions as a vehicle to promote Asian and Asian Pacific American cinema. Partnering with the Coalition for Asian Pacifics in Entertainment, LAAPFF created the #C3 conference to celebrate and commemorate the landmarks and ongoing successes of Asian Americans within New Media.
 
SAG New Media is proud to be part of conferences like #C3 and is committed to educating performers on the unique opportunities for success that new media provides.
 
To stay up-to-date on all SAG New Media news and events follow us @sagnewmedia.