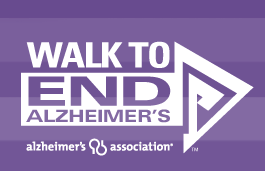 On October 9, Los Angeles-area SAG, AFTRA and Actors' Equity members joined together on the 5-kilometer Alzheimer's Association's Walk to End Alzheimer's, which raises funds to combat Alzheimer's disease.
Team We Take Care of Our Own — Actors Unite to End Alzheimer's was organized by Nancy Daly, a member whose mother suffers from the affliction. "I  knew I had to do something when I went home for the Fourth of July weekend and my mom didn't know me," Daly said.
Supporting the walk was endorsed unanimously by the Screen Actors Guild National Board in July, which encouraged members to join the Tri-Union effort.
The Los Angeles walk was a resounding success, with the actors' team raising more than $10,000. SAG President Ken Howard and member Alfred Molina (Law & Order: LA, Harry's Law) expressed their support of the Tri-Union team before the walk began.
The nationwide effort continues; Tri-Union teams are now being formed for walks coming up October 23 in New York, and November 5 in both Washington, D.C. and Hollywood, Fla.
Nancy Daly, front center with sign, and team We Take Care of Our Own — Actors Unite to End Alzheimer's. SAG President Ken Howard, back center, and Alfred Molina, back left, supported the walk. Photo by Carlease Burke.