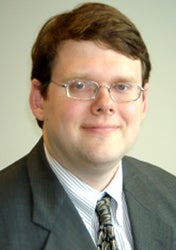 LOS ANGELES (October 5, 2011) — Screen Actors Guild applauds a decision by the World Intellectual Property Organization to convene a diplomatic conference in June 2012 to conclude an international treaty on the protection of audiovisual performances. The organization announced the decision Thursday, September 29, after approving a recommendation by WIPO's Standing Committee on Copyright and Related Rights to begin the final phase of work.

Screen Actors Guild has been active throughout the process. Representing the International Federation of Actors (FIA), SAG's Deputy National Executive Director and General Counsel Duncan Crabtree-Ireland spoke to the WIPO General Assembly of member states, expressing the organization's support.

"With a new WIPO treaty to protect their works, audiovisual performers will finally be granted rights-holder status and achieve the level of recognition they so deserve," Crabtree-Ireland said.

Click here for video of Crabtree-Ireland's presentation on behalf of FIA.

Progress on the treaty was suspended in 2000, after a deadlock on particular language on the transfer of rights by some member nations. In June, the committee crafted an acceptable alternative, with the help of delegations from member nations and officials from FIA, led by General Secretary Dominick Luquer and Screen Actors Guild Senior Adviser John McGuire. The delegation also included participants from AFTRA, as well as actors unions from Canada, Australia, Denmark, Spain and the United Kingdom.

"Screen Actors Guild is extremely pleased with the consensus action of the WIPO Assemblies to reconvene the long-stalled diplomatic conference and work toward final agreement on the terms of a treaty to protect the rights of audiovisual performers around the globe," said Crabtree-Ireland. "In today's digital world these rights are more important than ever, and the time has come for them to be firmly established in international law."

SAG has been a strong backer of the treaty. Earlier this year, many of SAG's officers taped video statements that were sent to WIPO officials in Geneva, encouraging them to protect artists' work.

"This is a good day for actors, performers and the international copyright community," WIPO Director General Francis Gurry said in a statement. "While some countries have domestic legislation that grants certain rights to performers in audiovisual works, there is a legal vacuum at the international level. Performers have not had control over how and when their performances are used abroad, nor any legal right to payment. Today's decision brings us a big step closer to resolving this question."

The venue for the conference has not been announced, but will be either Geneva or a venue offered by a host country to be determined.