The Official E-Newsletter of the SAG-AFTRA Philadelphia Local
CAST & CREW
Local Board Members
Tom McNutt – President
Brooke Stacy Mills – Vice President (Actor/Performer)
Ed Fischer – Vice President (Broadcast/ News & Information)
Sam Clover – Secretary
Sara Jane Blazo
Rob Charry
Cyndy Drue
Meagan Hill
Harvey Jaffe
Mike Kraycik
Paul Kurtz
Gail Lewis
Helen McNutt
Susan Moses
Neil Samuels
Richard Sheeran
Contact Your Local
230 South Broad Street, Suite 500
Philadelphia, PA 19102-1229
O (215) 732-0507
F (215) 732-0086
Executive Director - Stephen Leshinski - (215) 430-6355
Associate Executive Director - Shelley Figures - (215) 430-6353
Business Representative - Lynn Koenigsberg - (215) 430-6354
Benefits & Membership Administrator - Michele Dooley - (215) 430-6352
Message from the Local President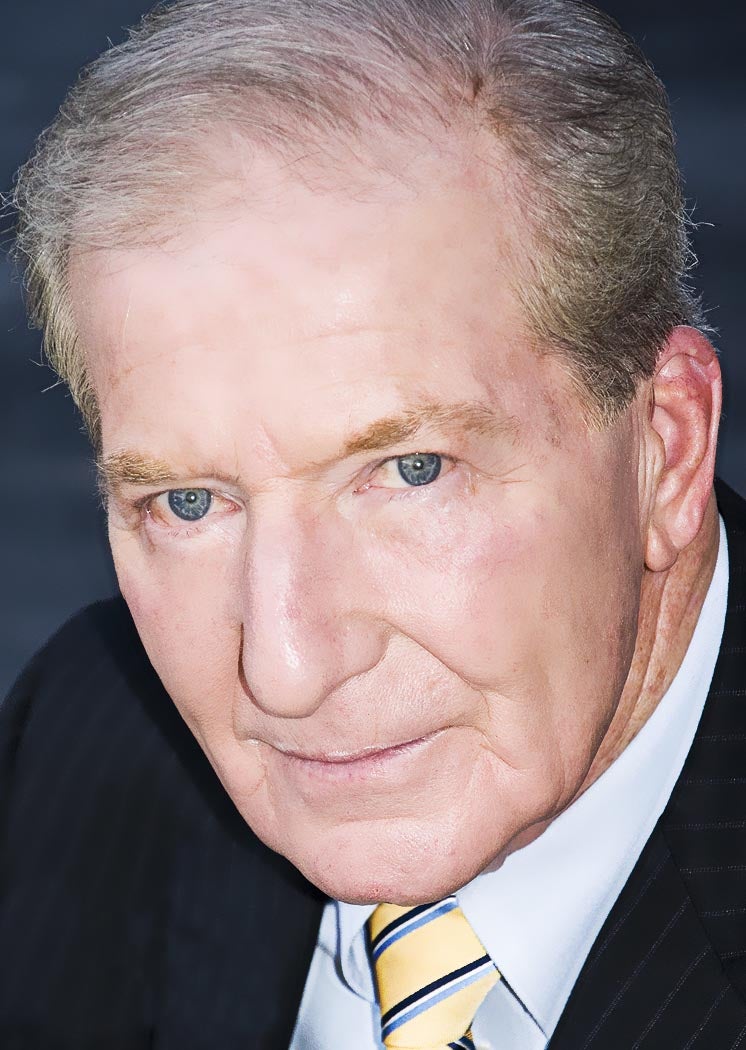 SAG-AFTRA Philadelphia Local members were deeply saddened by the passing of our national president, Ken Howard. The day before his death, Ken sent an email to our National Board member Helen McNutt in which he said, "I always love being in Philadelphia," and expressed how much he appreciated all we do for SAG-AFTRA. Ken was a great leader and champion for all of us. He will be sorely missed. SAG-AFTRA Philadelphia Local members extend their deepest sympathy to his wife Linda and his family. Rest in peace, Ken.
Continuing our focus on the theme of A Call to Arts, I thank the 30 members who participated in the Read Across America Day on March 1 at the Sharon Hill School in Upper Darby. The staff and students were very grateful to you for demonstrating your talents and highlighting the importance of developing good reading skills.
Thanks also to our Conservatory Committee, headed by Mike Kraycik, for an excellent program at the Arden Theatre, hosted by SAG-AFTRA member Peter Andrew Danzig, focusing on audition techniques. Approximately 80 members attended. We are also very appreciative of the Philadelphia Film Office and John Wooten, the national vice chairman of SAG-AFTRA's EEO Committee, for an interesting and informative program at the Prince Theater that stressed the importance of diversity in casting.
One of the highlights of last month was the Career Day at Temple University for the School of Communications. Meagan Hill, Helen McNutt and I had a wonderful day meeting with our talented future members.
Striving to work more closely with the city of Philadelphia to increase work opportunities, we had a meeting with the mayor's office and various City Council members. Thanks to board members Brooke Mills, Skip Fisher, Neil Samuels, Helen McNutt and our executive director, Stephen Leshinski, for their participation. 
Finally, I was very pleased and honored to have Gabrielle Carteris, our newly elected national president, join us at our well-attended annual membership meeting held on May 12 at the IATSE Ballroom. We also honored the SAG-AFTRA members of Total Traffic & Weather Network.
Tom McNutt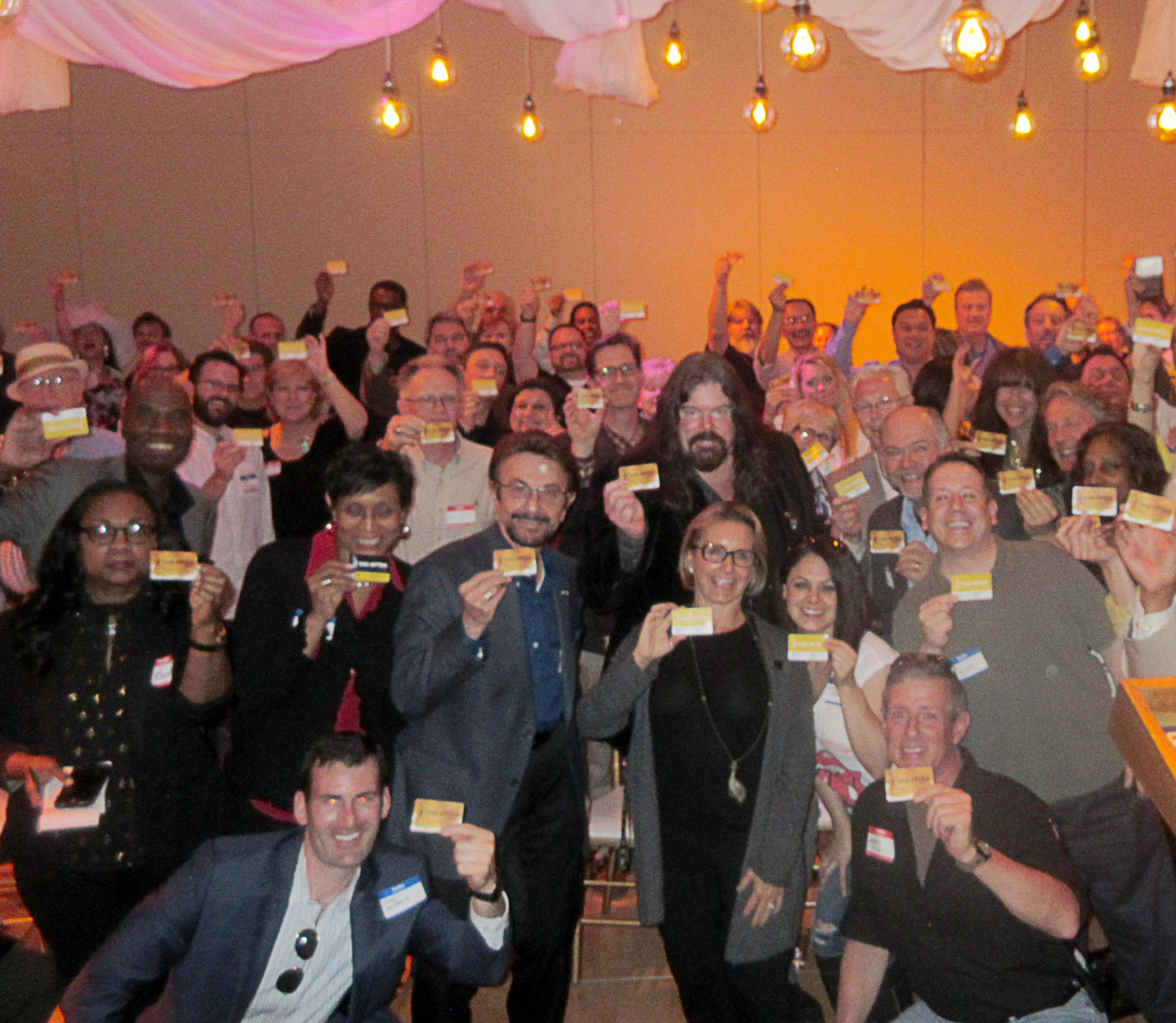 About 100 SAG-AFTRA members joined SAG-AFTRA President Gabrielle Carteris at the 2016 annual membership meeting held at the IATSE Ballroom in Philadelphia on May 12.
Thoughts of Ken Howard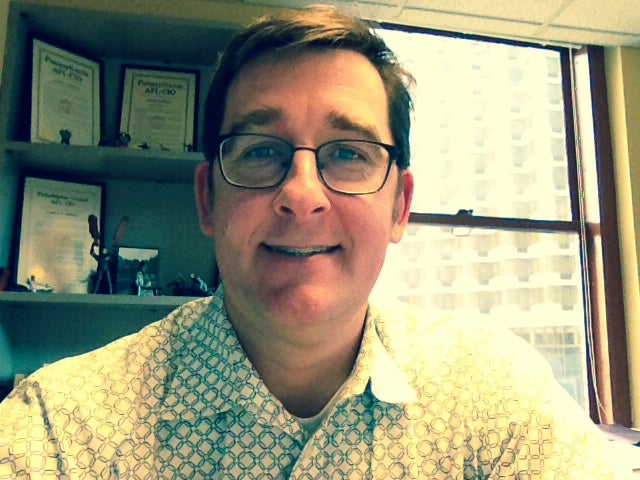 By Stephen Leshinski
SAG-AFTRA Philadelphia Executive Director
The first time I met Ken Howard was at the initial weekend of the G1 group, the assembly of legacy AFTRA and SAG staff and leaders tasked with building the merged union. It was the second or third day and I was in a small group discussion with Ken when he pushed his chair back, right into my knees! This was at the end of the session and the collision led to a discussion of being tall (at 6-feet-10-inches, I had a few inches on him) which led to talking basketball, which led to talking heroes we had growing up, which led back to basketball, on to some current events, and about an hour later, finally a warm goodbye. It struck me that (a) here was the president of SAG, who had a million and one things to do, spending quality time with someone he just met and (b) I couldn't believe how quickly the time went by sharing stories.
As co-president of SAG-AFTRA and then president, I watched him preside over numerous National Board meetings and was always comforted by his ability to "call the question" and keep the meetings moving along; no easy feat in our union! I imagine that his ability to connect, share stories and share time with those around him helped form the type of relationships needed to be able to run an organization like ours, which includes making tough decisions and sometimes telling people things they didn't necessarily want to hear.
I also heard him talk a lot about member involvement and how important it was to him to see members participating in their union — not just in elected office or on the appointed committee level, but on the organic grass-roots level as well.
There are 15 spots on our Local Board, plus one National Board representative. That's 16 leadership positions for a local of 3,200 members. Obviously, if there were only 16 people active in this union, we wouldn't have much of a union. That is why participation in our Conservatory, Local Broadcast Steering, NextGen and Business Relations committees are so important. These are venues for members to come together to work on common projects outside of a formal electoral process. Add in our shop stewards, our volunteers at our annual Read Across America and Labor Day events, and our various social activities, and we are well over 100-plus activists doing the work of SAG-AFTRA Philadelphia.
I believe that Ken always wanted this to be a union by the members for the members, and I hope we have achieved that here in Philadelphia. And I believe, too, that one of Ken's most important legacies, at least for me, is the reminder that sometimes the most important business of our union happens only when the meeting is finished and the real conversations can begin.
Remembering Sylvia Kauders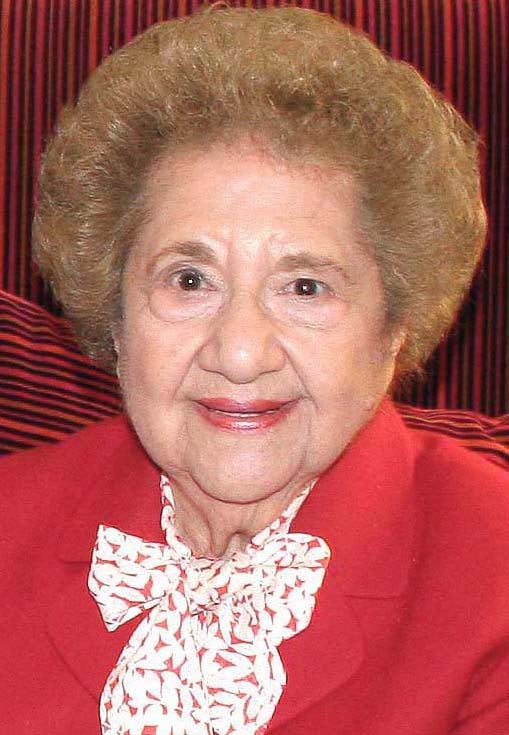 The SAG-AFTRA Philadelphia Local is saddened by the passing of longtime SAG-AFTRA member, former board member and friend Sylvia Kauders.
Philadelphia members and staff will remember Kauders for the wit, wisdom and charm she displayed on the set and in the board room.  
Before pursuing an acting career, Kauders worked with five different mayors in Philadelphia as a special events director. She also had her own public relations firm and became the first woman inducted into the Philadelphia Public Relations Association Hall of Fame. Kauders began amassing her countless theater and film credits in her 60s and continued well into her 90s.
Philadelphia National Board member Helen McNutt said, "We are all saddened by the passing of nationally known Philadelphia and New York-based actress Sylvia Kauders. Sylvia served on both the AFTRA and SAG Boards and on the united SAG-AFTRA Board in Philadelphia. She was an amazing, talented woman who truly was an inspiration to us all. She will be missed."
Philadelphia Executive Director Stephen Leshinski said, "Saying she was one of kind is stating the obvious. Her humor, her drive, and her focus made her such an asset to her union and just one of the most enjoyable people to be around."
To honor her legacy, the SAG-AFTRA Philadelphia Local will be dedicating its recording facility, used to self-record auditions, as the Sylvia Kauders Recording Studio.
Click here to see a video tribute to Sylvia Kauders.
This video was and posted online by her friend, Gerhart L. Klein, who is not affiliated with SAG-AFTRA. SAG-AFTRA has no control over its content.
Members Participate in Read Across America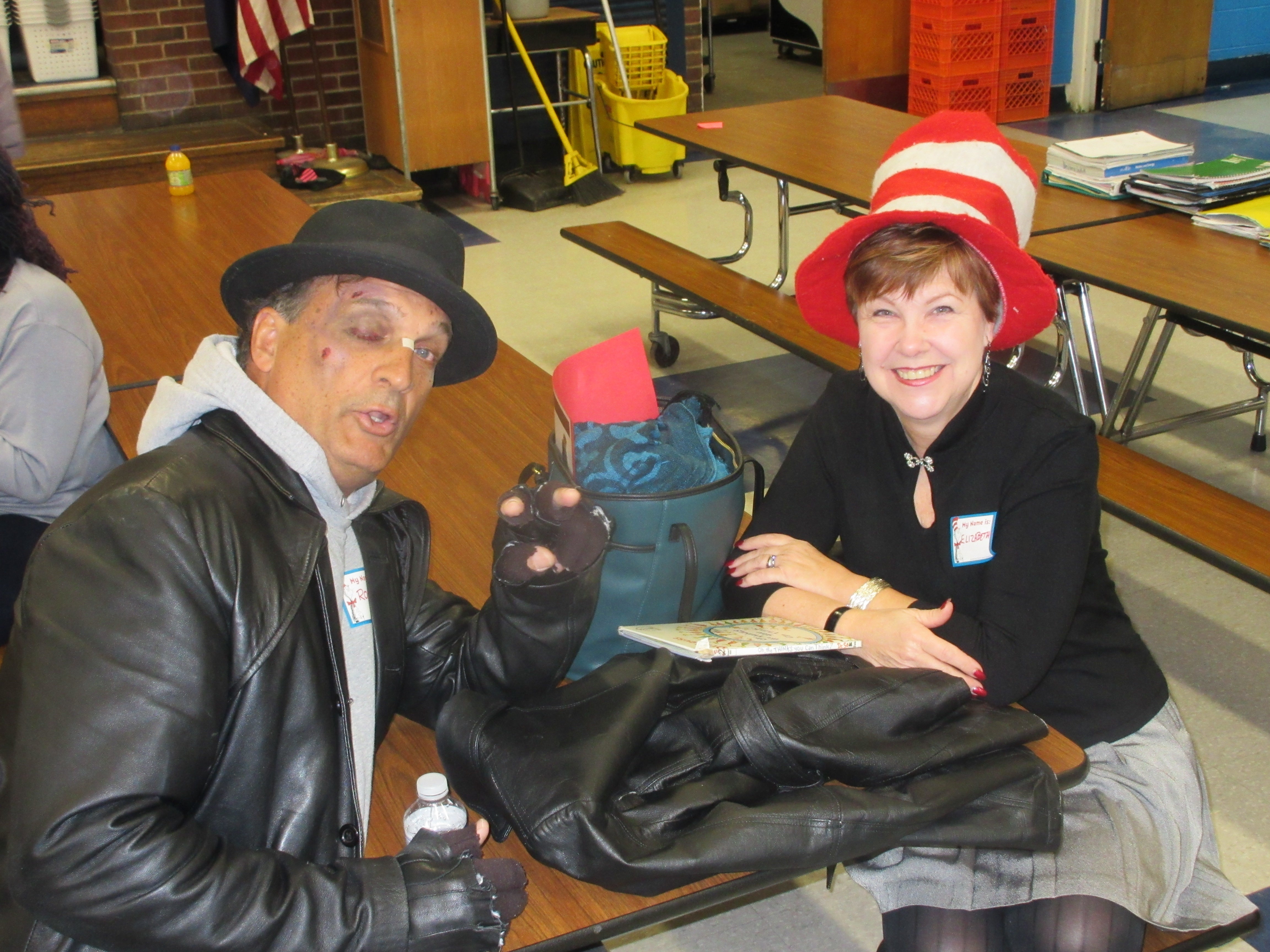 Local members John Montforto, a Rocky impersonator, left, and Elizabeth Michaels
On March 1, about 30 members participated in a Read Across America event to celebrate Dr. Seuss' birthday at the Sharon Hill School in Pennsylvania. Local member John Montforto, a well-known Rocky impersonator, donned his Rocky attire and was a big hit with the children.
Congratulations!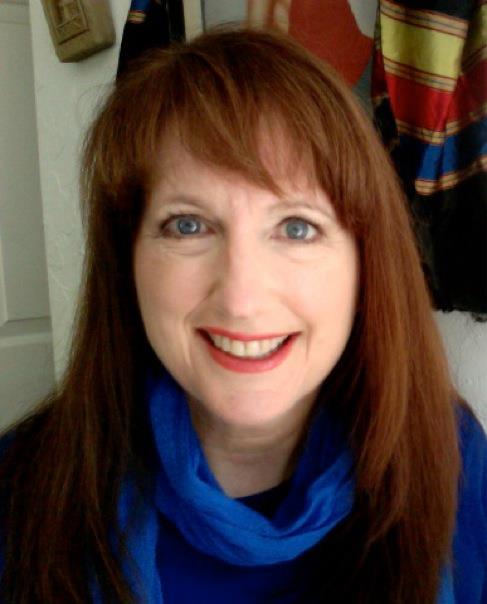 KYW Newsradio has been honored with three 2016 Radio Television Digital News Association Regional Edward R. Murrow awards for Overall Excellence; Continuing Coverage for The Amtrak Derailment: The Cause and The Aftermath; and Writing for SAG-AFTRA member Molly Daly's Xfinity Fightin', a story that proves no good deed goes unpunished. 
"It was a hail Mary pass," says Daly. "It was a slow news day — none of my assignments had panned out, and I felt I had to produce something before my shift was over. So I decided to try to make sense of a complicated police report about a scuffle outside the Xfinity Center." 
Listen here. All are eligible for the National Edward R. Murrow awards that will be judged next month and announced in June.
Inside the Audition Room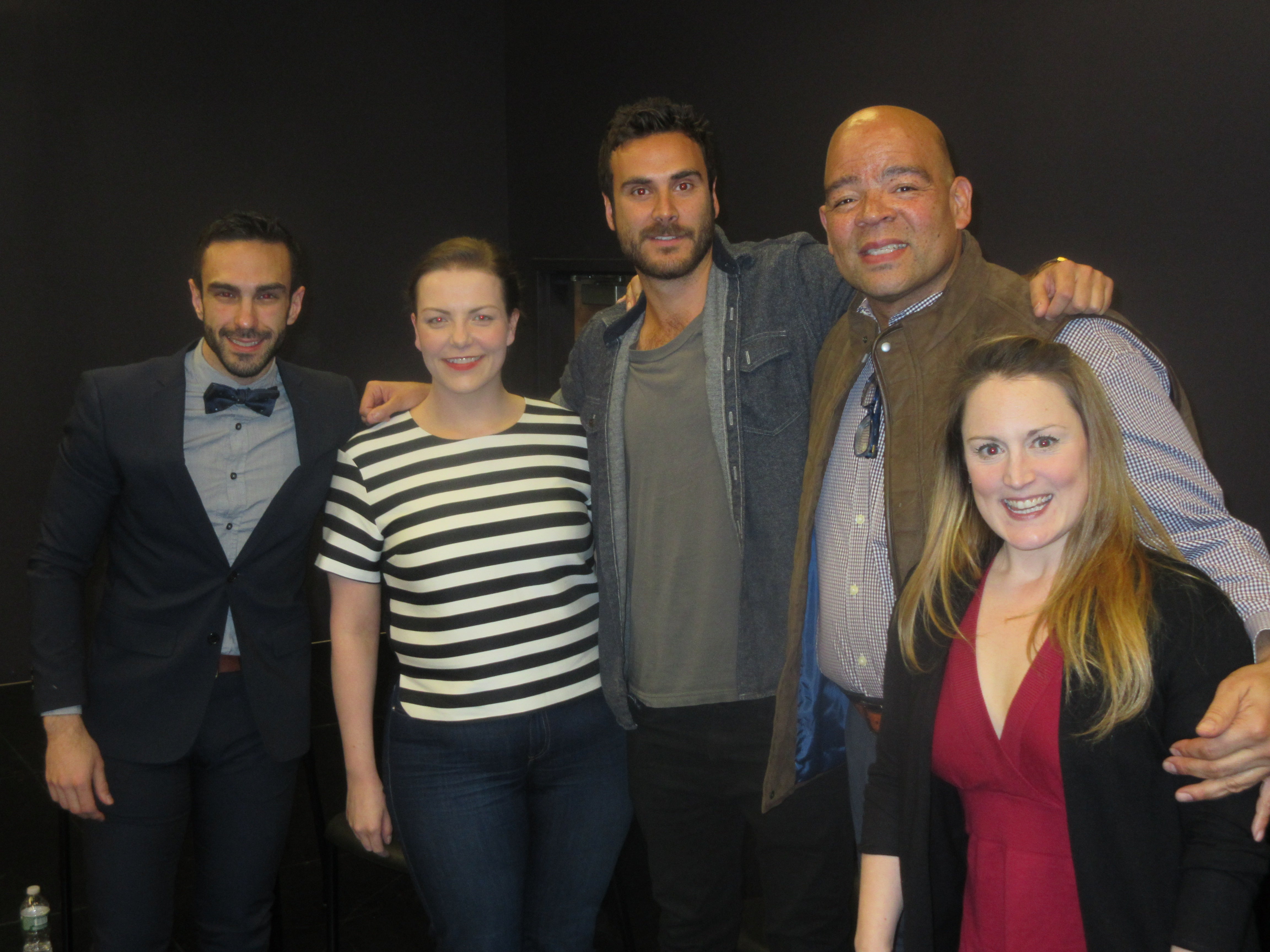 From left, moderator and SAG-AFTRA member Peter Andrew Danzig, Lantern Theater Company Associate Artistic Director Kathryn MacMillan, film director Andrew Renzi, SAG-AFTRA member Brian Anthony Wilson and AEA member Meghan McDermott.
A conservatory event that compared audition techniques in film and theater was held on March 30 at the Arden Theater in Philadelphia. The panelists discussed the differences and similarities through a moderated panel and live coaching of two of Philadelphia's notable film and theater actors.
Theater director Kathryn MacMillan directed AEA member Meghan McDermott through a theater audition and film director Andrew Renzi coached SAG-AFTRA member Brian Anthony Wilson through a film audition to illustrate the differences between auditioning for these roles. 
This panel discussion and workshop helped performers understand the overarching questions that many actors have about the profession and showcased ways to tailor auditions and broaden opportunities in the industry.
Member Spotlight: Jim Bachman
By Pat Winters
SAG-AFTRA member, TTWN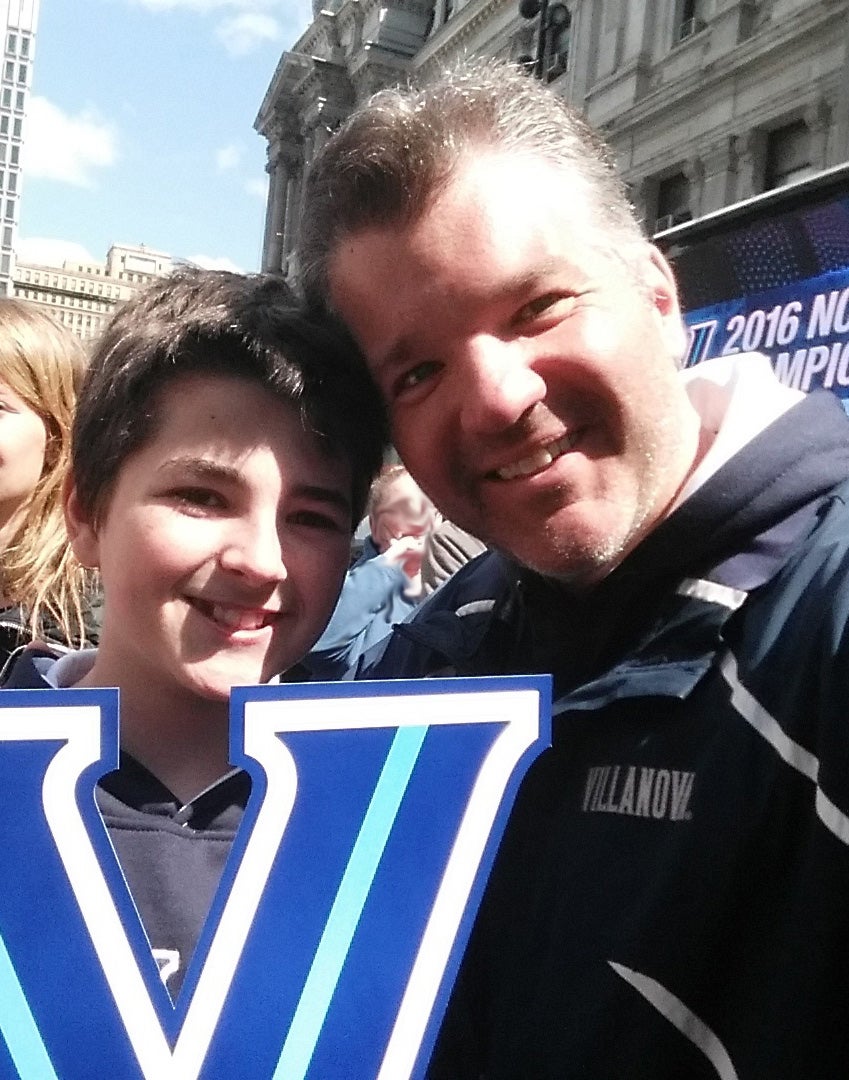 Jim Bachman, right, with his son Jimmy
When Total Traffic Weather & News anchor Jim Bachman was in fifth grade, he skipped school to watch the NCAA men's basketball champ Villanova victory parade. That was 1985. Today, Jim's own son is in fifth grade and recently went with him to the 2016 Villanova NCAA victory parade. It was extra special, because Jim is also the Villanova public address basketball announcer — a position he's held since 2011. 
Jim, a Villanova grad, says the hardest thing about his basketball announcing job is making sure he says the opposing player's names just right. The last thing he wants to do is "mess up a name," so he heads to the court early to confer with the opposing teams officials to nail the pronunciation. When Jim announces each player as they are running onto the court at the start of the game, he says there is a special cadence for each name, and it takes a while to perfect that rhythm. He tweaks his delivery, sometimes for months, before he is happy with the final product — and he practices and hones that name out loud while he drives!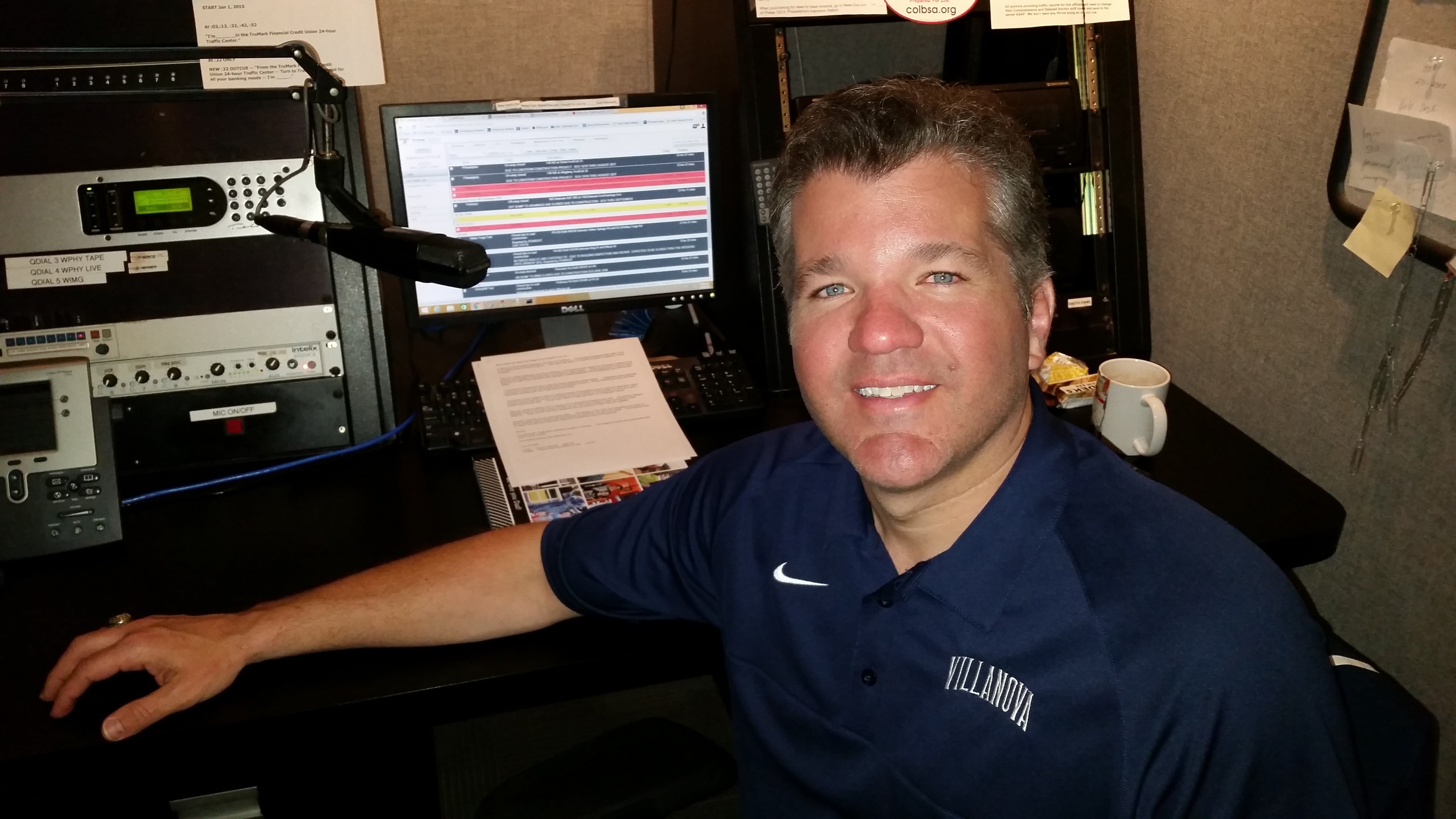 For those interested in sports announcing, Jim suggests following his own path. He volunteered in the university's sports office and eventually got tapped to do the in-house and then PA announcing for various Villanova teams before landing the men's basketball duties. Jim is devoted to Villanova, but just a few short hours after the big victory over North Carolina, Jim was here at Total Traffic Weather & News in the anchor chair, providing traffic and news to our affiliates without missing a beat! 
Congratulations Wildcats and Jim Bachman!
Diversity Matters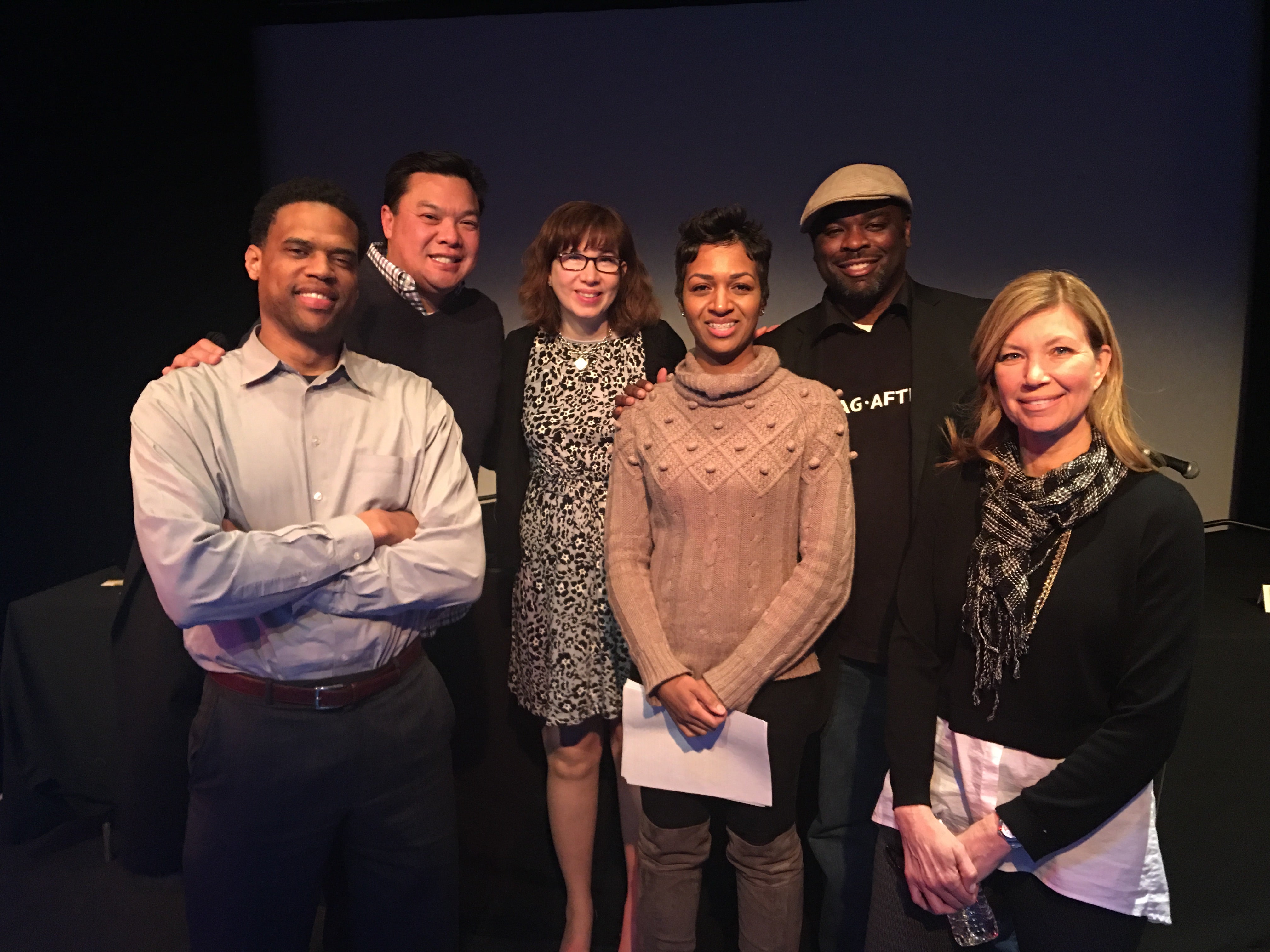 From left, SAG-AFTRA National Ethnic Employment Opportunity Committee Co-Vice Chair John Wooten, SAG-AFTRA member Lyman Chen, Business Representative Lynn Koenigsberg, moderator and Philadelphia Film Office Marketing & Multicultural Affairs Director Amira Smith, SAG-AFTRA member Nakia Dillard and SAG-AFTRA member Robin Reiger.  
On April 5, a panel discussion titled Diversity Matters: In Front of and Behind the Camera, was presented by the Greater Philadelphia Film Office and Filmmakers @ The Prince and co-sponsored by the SAG-AFTRA Philadelphia Local. SAG-AFTRA National Ethnic Employment Opportunity Committee Co-Vice Chair John Wooten opened the program. Moderator Amira Smith of the Greater Philadelphia Film Office led panelists, including National Director, EEO/Diversity Adam Moore; SAG-AFTRA member Lyman Chen; SAG-AFTRA Business Representative Lynn Koenigsberg; and SAG-AFTRA members Nakia Dillard and Robin Reiger, through a discussion of the issues of diversity in filmmaking.