The Official E-Newsletter of the SAG-AFTRA Philadelphia Local
CAST & CREW
Local Board Members
Tom McNutt – President
Brooke Stacy Mills – Vice President (Actor/Performer)
Ed Fischer – Vice President (Broadcast/ News & Information)
Sam Clover – Secretary
Sara Jane Blazo
Rob Charry
Cyndy Drue
Meagan Hill
Harvey Jaffe
Mike Kraycik
Paul Kurtz
Gail Lewis
Helen McNutt
Susan Moses
Neil Samuels
Richard Sheeran
Contact Your Local:
230 South Broad Street, Suite 500
Philadelphia, PA 19102-1229
O (215) 732-0507
F (215) 732-0086
Executive Director - Stephen Leshinski - (215) 430-6355
Associate Executive Director - Shelley Figures - (215) 430-6353
Business Representative - Lynn Koenigsberg - (215) 430-6354
Benefits & Membership Administrator - Michele Dooley - (215) 430-6352
Message from the Local President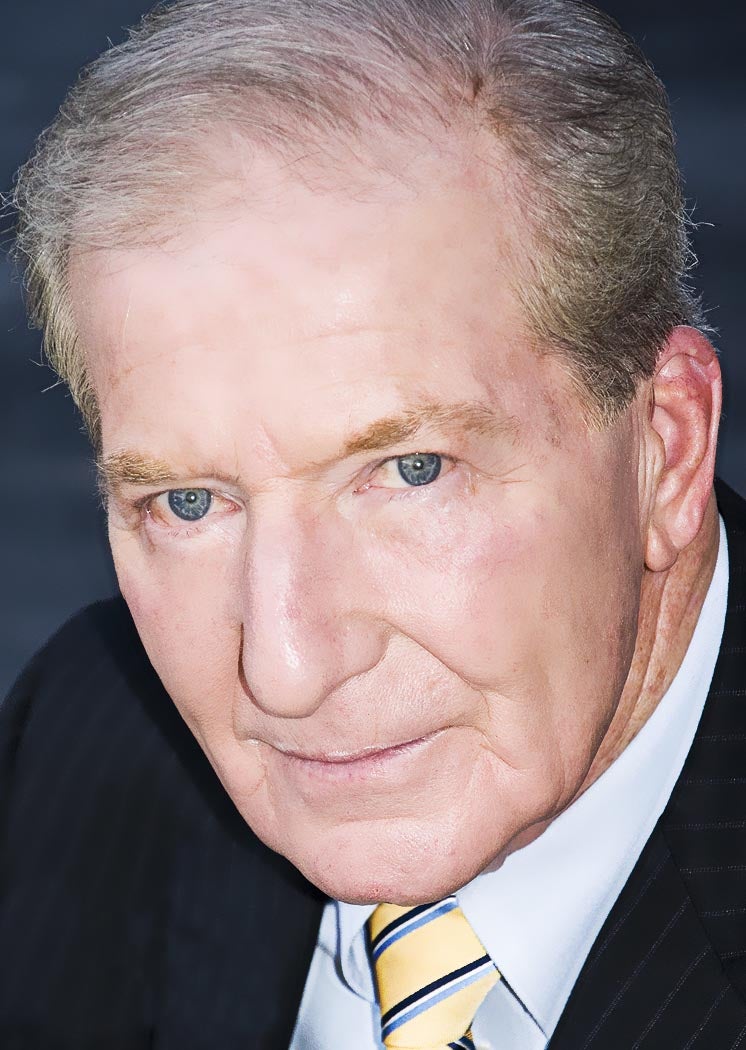 The theme of the recent SAG-AFTRA Convention was Educate, Engage and Empower. The SAG-AFTRA Philadelphia Local has implemented this theme in many ways:
We marched in solidarity with our sister unions on Labor Day. Thanks to all who participated and especially to Meagan Hill, who led us in song. 
We attended the national convention. Thanks to our delegates Mike Kraycik, Cyndy Drue, Deborah Carne, Joe Zarriello, Susan Moses and Helen McNutt, who worked diligently and represented Philadelphia with distinction.
Since the commercials contract will be expiring March 31, 2016, we held a Wages & Working Conditions Meeting in November. Thanks to all who attended and for their recommendations, which have been passed on to the National Commercials W&W Committee.
In order to increase work opportunities for our members, our Local Board established a Business Relations Committee, headed by Neil Samuels, Brooke Mills and Lyman Chen. They will study our market and make recommendations. We appreciate their service.
Our holiday party was a great success! Good food, good drink and good friends made for a joyful evening. Thanks to all who brought gifts for Toys for Tots and to local staff members Stephen Leshinski, Shelley Figures, Michele Dooley and Lynn Koenigsberg for arranging everything.
Last but not least, mark your calendars for the SAG Awards night on Saturday, Jan. 30, 2016. Walk the Red Carpet at our local viewing party with your SAG-AFTRA Philadelphia friends and have a ball! Click here for information.   
Best wishes for a happy new year to you and yours!
Tom McNutt
From The Executive Director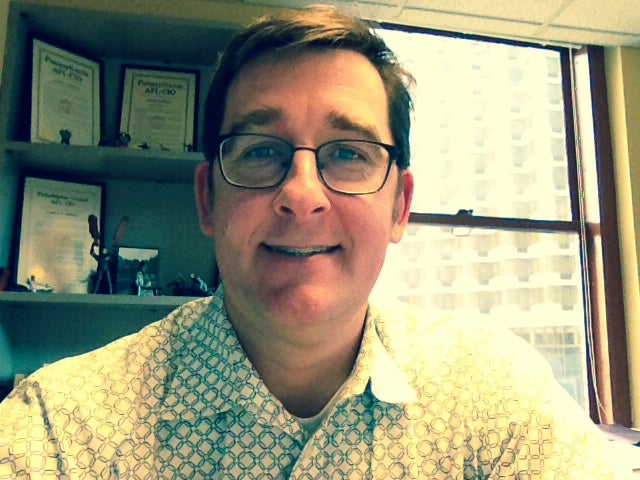 Last year, KYW-AM lost more than 100 years of broadcast experience with the departures of Robin Greer, Skip Fischer, Mike Dunn and Vince Hill. In December, co-shop stewards Paul Kurtz and Jim Melwert arranged for a reception to honor this group. During the evening, I thought about what it means to be a "union" in the entertainment and broadcast industry. Everyone in the room had carved out their own career in journalism with their own war stories and unique set of accomplishments. Sharing those war stories and re-living those common experiences is what made the evening so warm and celebratory, even if the occasion was the departure of longtime colleagues. It's the shared experiences that created the community that night, and it's the recognition of what each person has in common that creates the solidarity in SAG-AFTRA.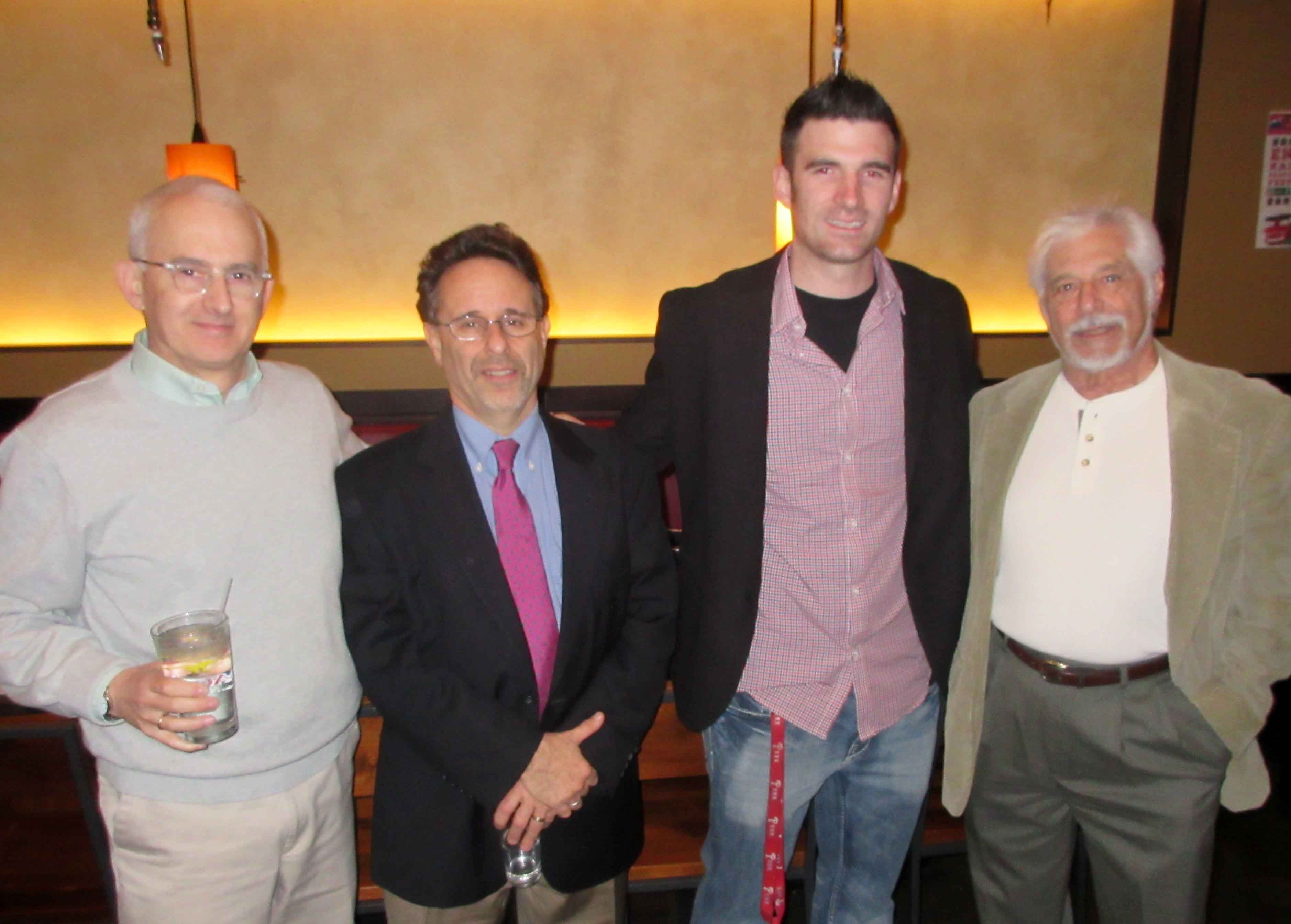 From left, Skip Fischer, Mike Dunn, Tom Rickertt, Jay Loyd at the KYW reception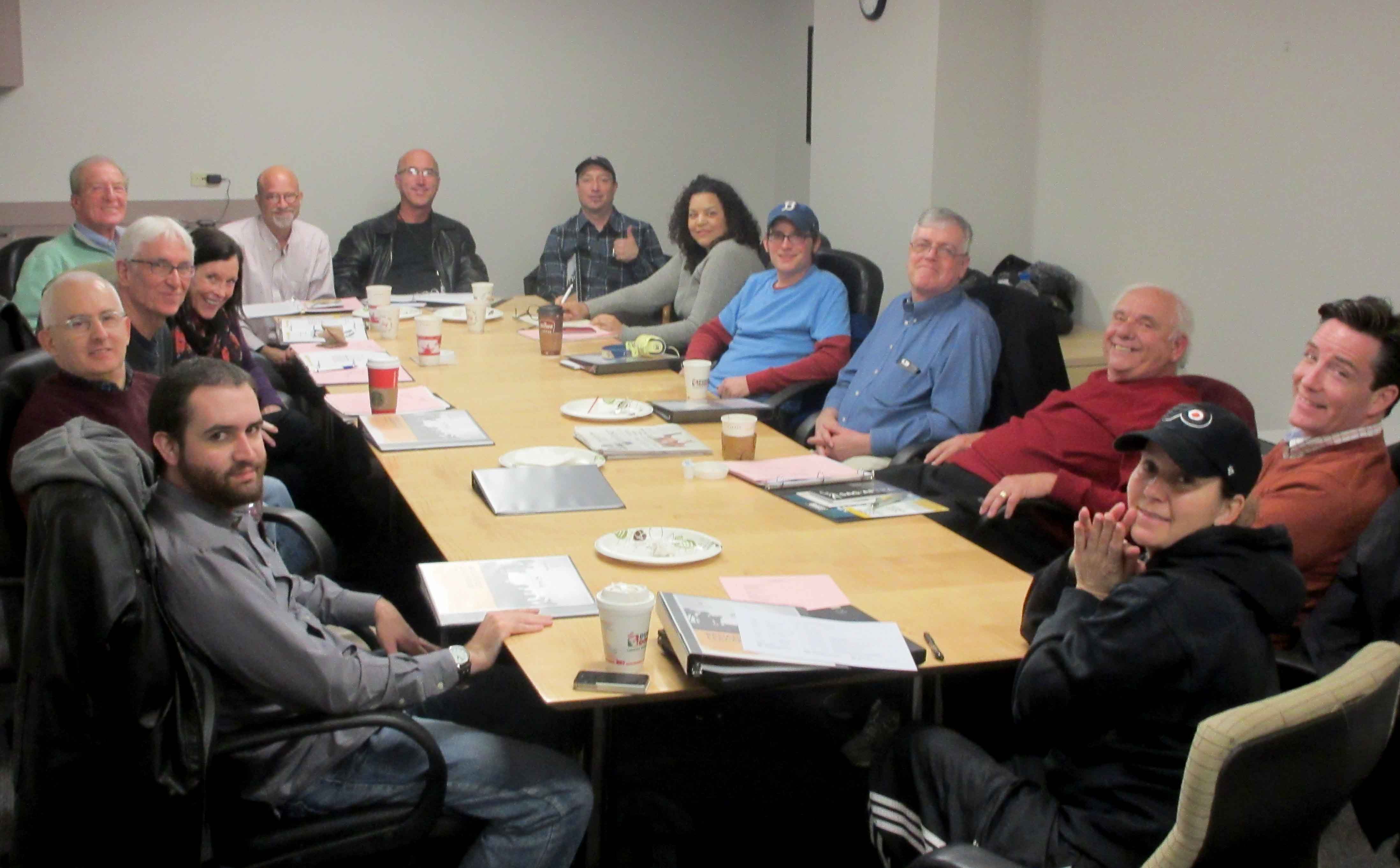 BSC members meet in November to discuss broadcast contracts.
After the opening of Creed, I saw performer members sharing their experiences on set and, regardless of how many lines they had or how many days they worked, the production created a shared experience. And then again at the holiday party, I watched people easily move into conversations, sharing stories about Philadelphia productions or the local radio and television stations at which they worked. I think in those moments we are truly a union; we are more than just our contracts, our grievance victories, negotiations or W&W sessions. We are brought together under the umbrella of SAG-AFTRA, connecting as colleagues in the broadcast and entertainment industry.
At our November Local BSC event, the highlights were surely sharing stories of bosses past and present, to which everyone in the room could relate.
Stephen Leshinski
SAG-AFTRA Philadelphia Local Executive Director
In Memoriam
By Deborah Carn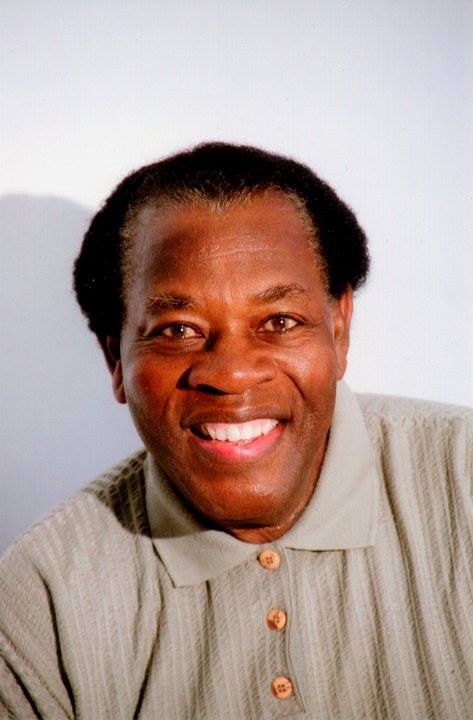 Matt Myers
Members of the SAG-AFTRA Philadelphia Local are saddened to hear of the passing of Matt Myers, our dear SAG-AFTRA brother and friend. Matt was a confidant and mentor to many of us and we will miss him deeply. If you worked consistently, as Matt did, you would see him on set, always on time, greeting you with a big smile and surrounded by the members. If you had to work in the cold and Matt's big car was in use for the day, he would invite you to sit in it during a break. If you did not understand how to fill out the paperwork, Matt would take the time to help you to do it right. 
We will surely miss this giant of a man.
We send our condolences to his family and wish them well during this time of bereavement.
Making New Business Our Business 
By Neil Samuels
SAG-AFTRA Philadelphia Local Board Member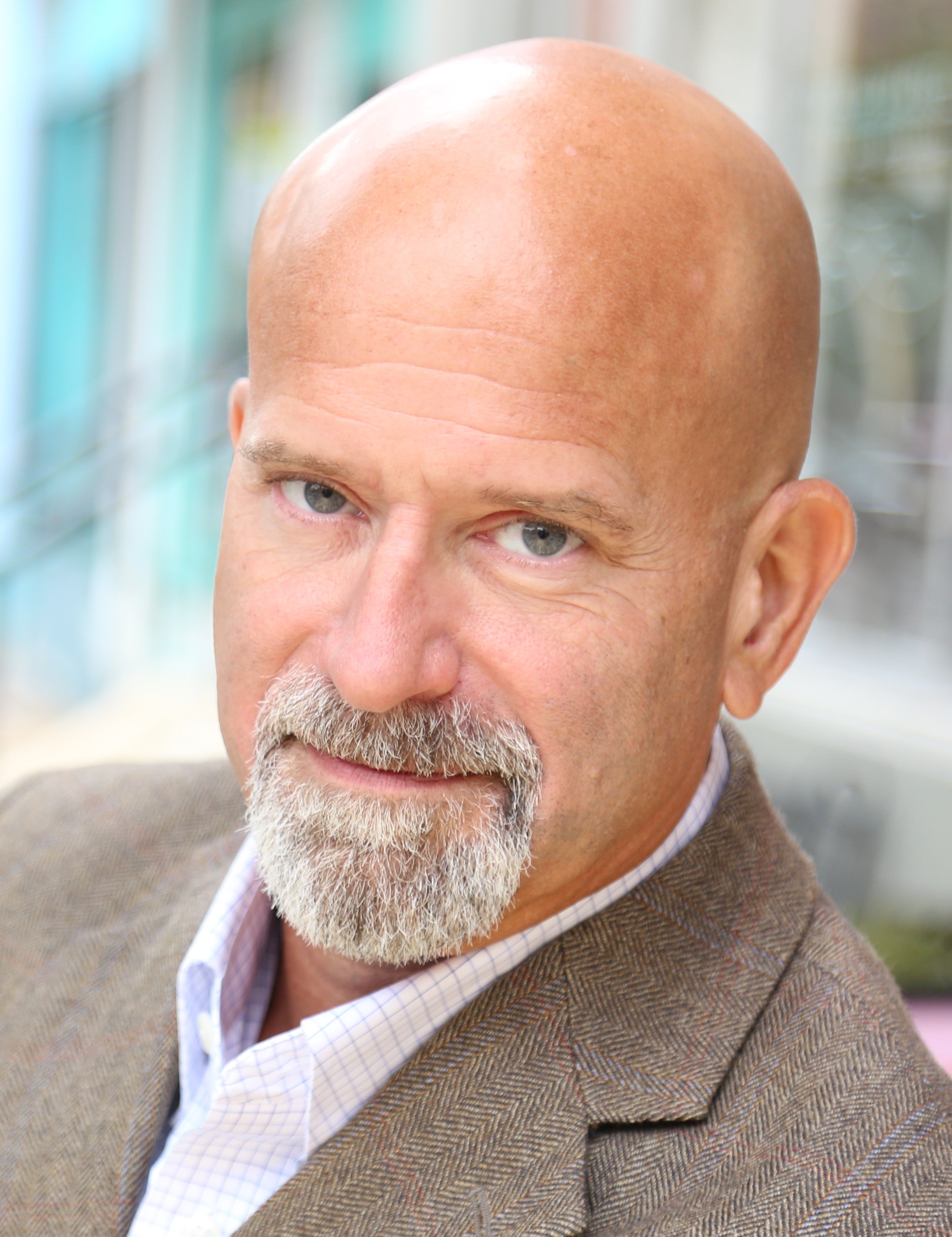 Our newly formed Business Relations Committee is up and running. We already have a dozen member volunteers helping us analyze each jurisdiction (film, TV, commercials, etc.) where our members work. We hope to identify ways to improve our market penetration, improve our partners' production value and build closer relationships with producers, agencies and local businesses.
Our process began with an analysis of the theatrical film market and has included input from internal resources (our members and professional staff) and external resources (industry professionals). After this first market has been analyzed and recommendations produced, we will move on to the next jurisdiction.
We will produce action items, develop a pitch package to make our best case for the value we bring to productions, and then train and deploy ambassadors to make contact with potential producers, agencies and employers in the region.
This new initiative will require time and energy from our committee members and they continue to welcome additional volunteers who wish to support the effort. Please contact Business Representative Lynn Koenigsberg at (215) 430-6354 to let us know if you would like to participate. We are determined to find out whether a systematic and concerted effort on our part can make a difference in the quality and amount of work that is produced in our region. Please join us in our work.
Precision Driver or Stunt Driver?

Have you seen the term "precision driver" used on a commercials contract? What about "performance driver?" These terms are not found in the SAG-AFTRA Commercials Contract and should not be used because it can affect your future residuals.
There are only two terms that should be used: stunt driver or vehicle driver. Everyone knows what stunt driver means, but what does vehicle driver mean? A vehicle driver is hired when the level of driving requires skill but not stunt work. Any time a driver is engaged as either a stunt driver or vehicle driver, they must be hired on an Exhibit A-1 Employment Contract. Again, the terms precision driver and performance driver should never be used for a Commercials Contract.
Residuals are due to a stunt driver or vehicle driver when any of the stunt driving guidelines are met and such driving remains in the commercial as exhibited. To find out more, click here.
'Tis the Season!
Members filled a Toys for Tots box as they celebrated the holiday season at the SAG-AFTRA holiday party held at Chili's Restaurant in Bala Cynwyd on Dec 9. Click the photo to see a slide show from the holiday party.