The Official E-Newsletter of the Philadelphia Local
CAST & CREW
Local Board Members
Tom McNutt – President
Brooke Stacy Mills – Vice President (Actor-Performer)
Ed Fischer – Vice President (Broadcast-News & Information)
Sam Clover – Secretary
Helen McNutt – National Board Member
Sara Jane Blazo
Rob Charry
Cyndy Drue
Meagan Hill
Harvey Jaffe
Paul Kurtz
Gail Lewis
Susan Moses
Neil Samuels
Richard Sheeran
Executive Director - Stephen Leshinski
Associate Executive Director - Shelley Figures
Business Representative - Lynn Koenigsberg
Benefits & Membership Administrator - Michele Dooley
Editor - Shelley Figures
     
Contact Your Local:
230 South Broad Street
Philadelphia, PA 19102
O (215) 732-0507
F (215) 732-0086
FYI - A more efficient way to contact staff at the Philadelphia Local is coming soon. Stay tuned for a list of direct dial phone numbers to local staff.
Our New Look
Welcome to the new Sessions format, coming directly to your personal email. No more clicking through links or page-turning needed!
If you are reading this, you are truly connected to SAG-AFTRA Philadelphia, which means you will never miss notices about casting calls, conservatory or social events, membership meetings or important union information.
We encourage you to give us feedback about the kinds of information and articles you would like to see in this online newsletter. If you would like to write an article about your experience as a SAG-AFTRA member, please send a note to shelley.figures@sagaftra.org  and we will contact you.
Please reach out to your fellow members and urge them to stay connected to the SAG-AFTRA Philadelphia Local by providing us with a valid email address.
Start scrolling and enjoy!
Message from the Local President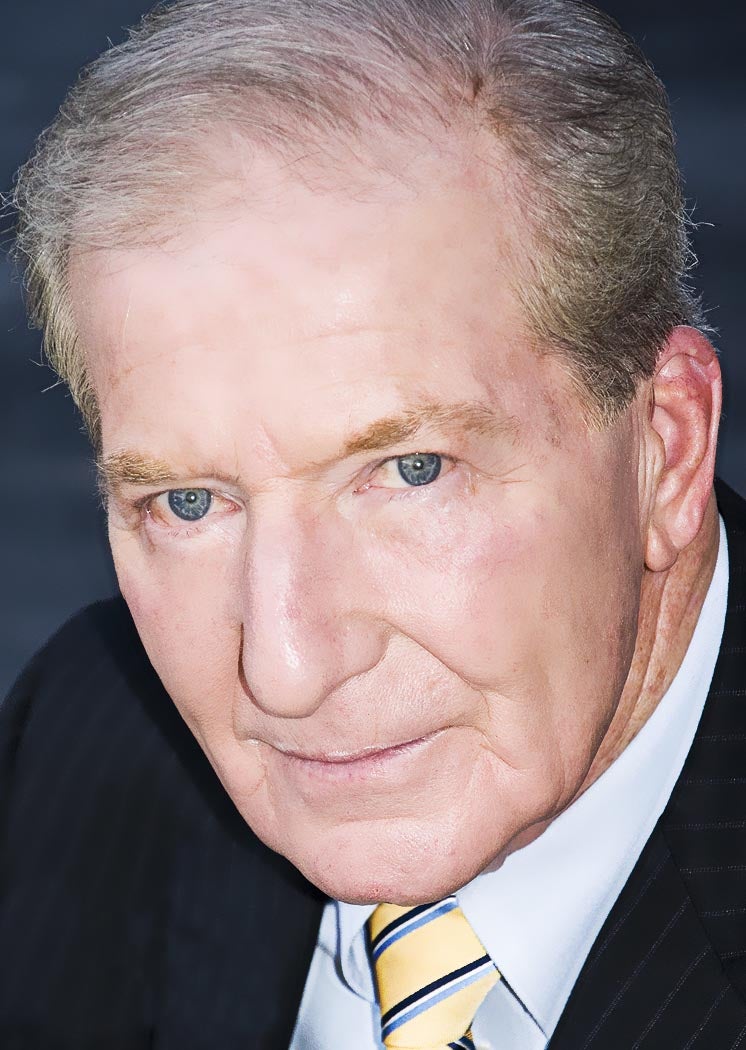 Dear Members,
Thank you, SAG-AFTRA Philadelphia Local members, for electing me president. I promise that I will do my very best to serve you well. 
I congratulate all our newly elected board members: vice presidents Ed Fischer and Brooke Stacy Mills; Secretary Sam Clover; broadcast members Rob Charry, Cyndy Drue, Paul Kurtz and Dick Sheeran; actor/performer members Sara Blazo, Gail Lewis, Susan Moses and Neil Samuels; and at-large members Meagan Hill and Harvey Jaffe. Congratulations also to everyone who was elected convention delegate. 
A special thanks to all who were not elected; please continue your interest in serving and share your insights with us. Finally, thank you to John Wooten for his excellent service and leadership these past several years. 
To our members: Remember, you are the union! Working together, our members and local board can accomplish much. Share your ideas with us so that we can serve you better and strengthen SAG-AFTRA in the local marketplace. 
Proudly, we join our SAG-AFTRA colleagues across the country and say we are "the best in the biz!"
Tom McNutt
From the Executive Director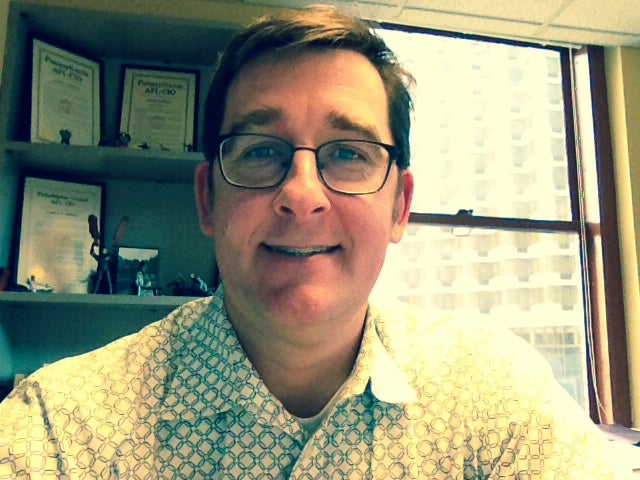 Most of our conversations are centered around our contracts, our work, and how we use our collective strength to make both of those better. But we're not ignorant of current events. The recent events in Baltimore and similar events in Charleston, Ferguson, Staten Island and across the country have started — or restarted — a national conversation about race, inequality, opportunity and what kind of country we want to be.
SAG-AFTRA is one of the most economically and racially diverse unions in the country. Just recently at radio station WIP, for example, we won a grievance for a high-profile anchor, while at the same time gaining raises for members earning as little as $9 per hour. Also, in May, a special seminar on diversity in casting to address what we know is still a prevalent problem with lack of opportunities for people of color both in front of as well as behind the camera and microphone.
The point is that at SAG-AFTRA we are only ever as strong as the communities where we live and work. That is why we are affiliated with a range of organizations, including the Pennsylvania Film Industry Association and the Philadelphia Unemployment Project, which address all of the issues that our members face, not just those involving how they apply their craft. That is also why we involve ourselves in legislative initiatives that strengthen our communities, even though we do not endorse specific candidates for elected office. We have to find a balance between our core mission and our place in the greater community. 
What are your thoughts? Please share them with me at stephen.leshinski@sagaftra.org. How is SAG-AFTRA contributing to the national conversation and how are you contributing to the conversations at SAG-AFTRA?
Stephen Leshinski
SAG-AFTRA Philadelphia Local Executive Director
For the Future of Our Union
By Joe Zarriello
SAG-AFTRA National Convention Delegate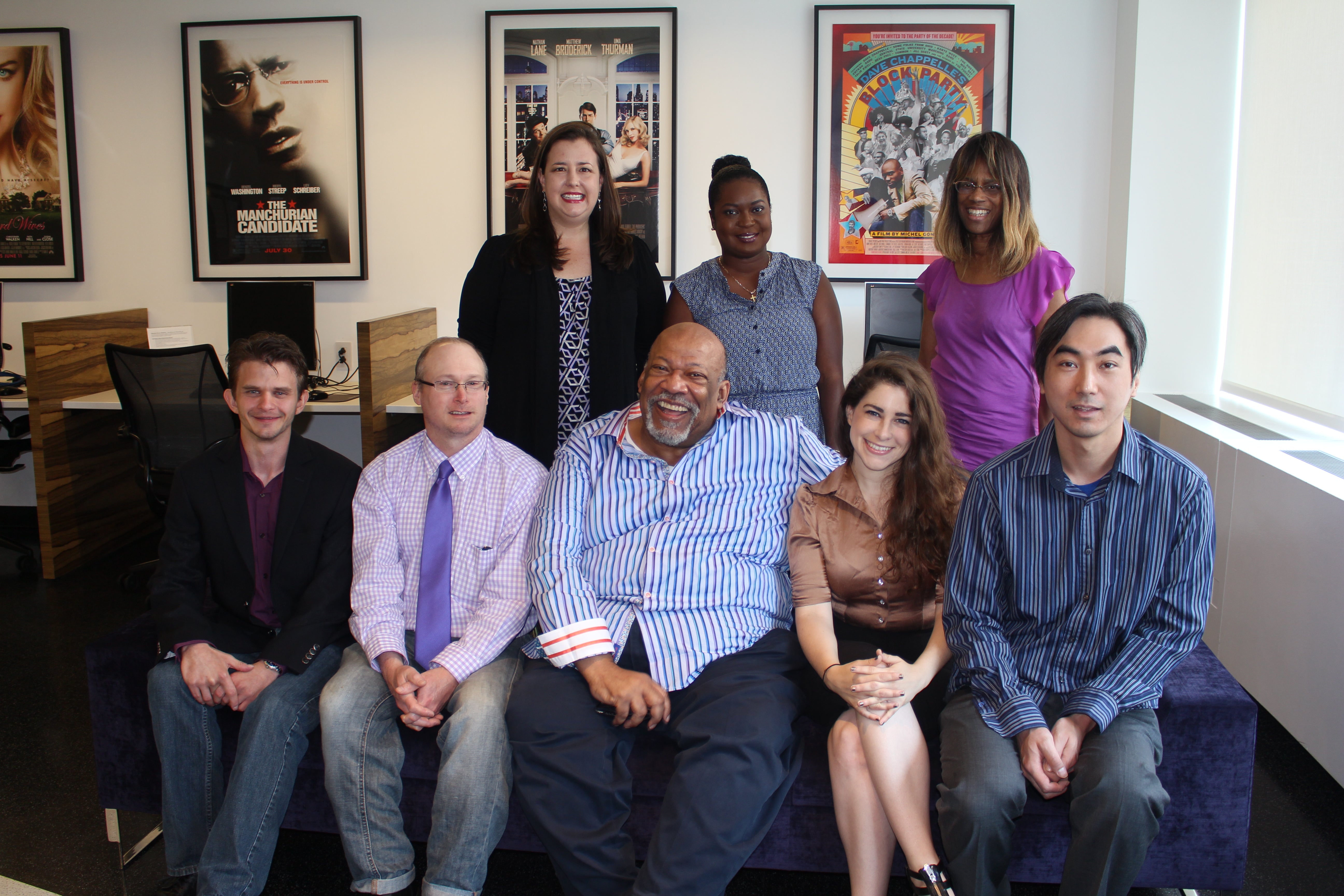 Members of the NextGen Performers New York and Philadelphia committees meet July 11. Standing are, from left, Rebecca Damon and Melony Roy of New York and Gail Lewis of Philadelphia. Seated, from left, are Joe Zarriello and Mike Kraycik of Philadelphia, and Mike Hodge, Sarah Seeds and David Lennon Chen of New York. 
Philadelphia's newest committee, NextGen Performers, took a trip up to New York City on July 11 to meet with New York's NGP Committee to collaborate on ideas and take part in a tour of the new office. It's great to see two locals interacting on a mission for the future leaders of our union.
With the help of New York Local President and National Board member Mike Hodge and SAG Foundation Board and SAG-AFTRA National Board member Rebecca Damon, the two committees got to enjoy an orientation class at the Entertainment Industry Foundation Voiceover Lab. The Young Leaders got a basic tutorial of how any SAG-AFTRA member can set up a recording session and take a software class at the lab. The NGP committees even got a lecture on how to build their own voiceover home studio. It was a wonderful day packed full of information and new relationships.
SAG-AFTRA Philadelphia participates in Philadelphia Flower Show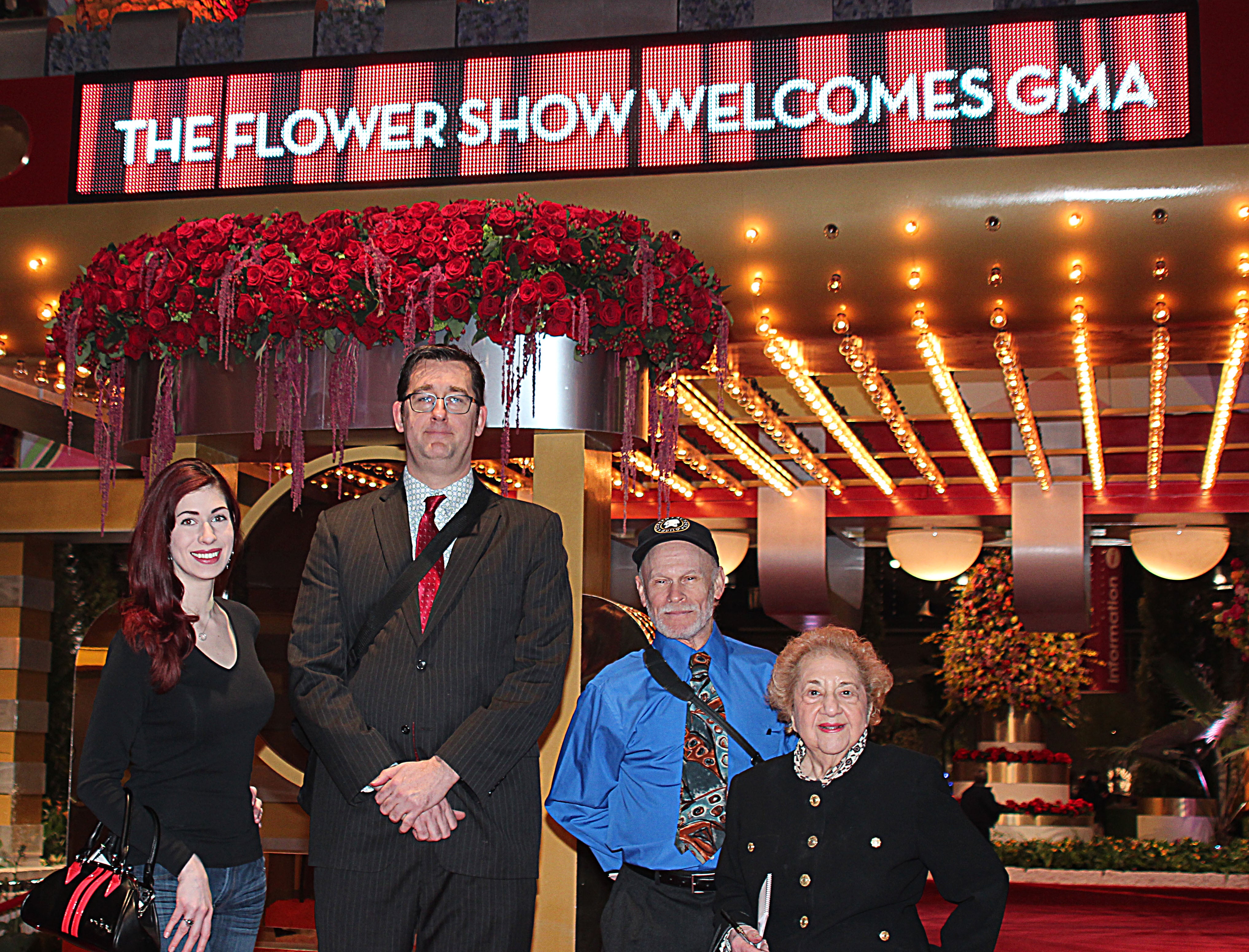 From left, SAG-AFTRA member Sara from WMMR-FM, Executive Director Stephen Leshinski, and members Barry Brait and Sylvia Kauders.
Representatives from the SAG-AFTRA Philadelphia Local and the Pennsylvania Horticultural Society took part in the 2015 Flower Show on Feb. 27 at the 2015 PHS Philadelphia Flower Show. The show's theme was Celebrate the Movies, and the reps presented two awards: Best Translation of a Motion Picture from Film to Flowers and Best Translation of a Motion Picture from Film to Landscape.
Union Proud!
By Cecil Parker
SAG-AFTRA Philadelphia Local AFL-CIO Delegate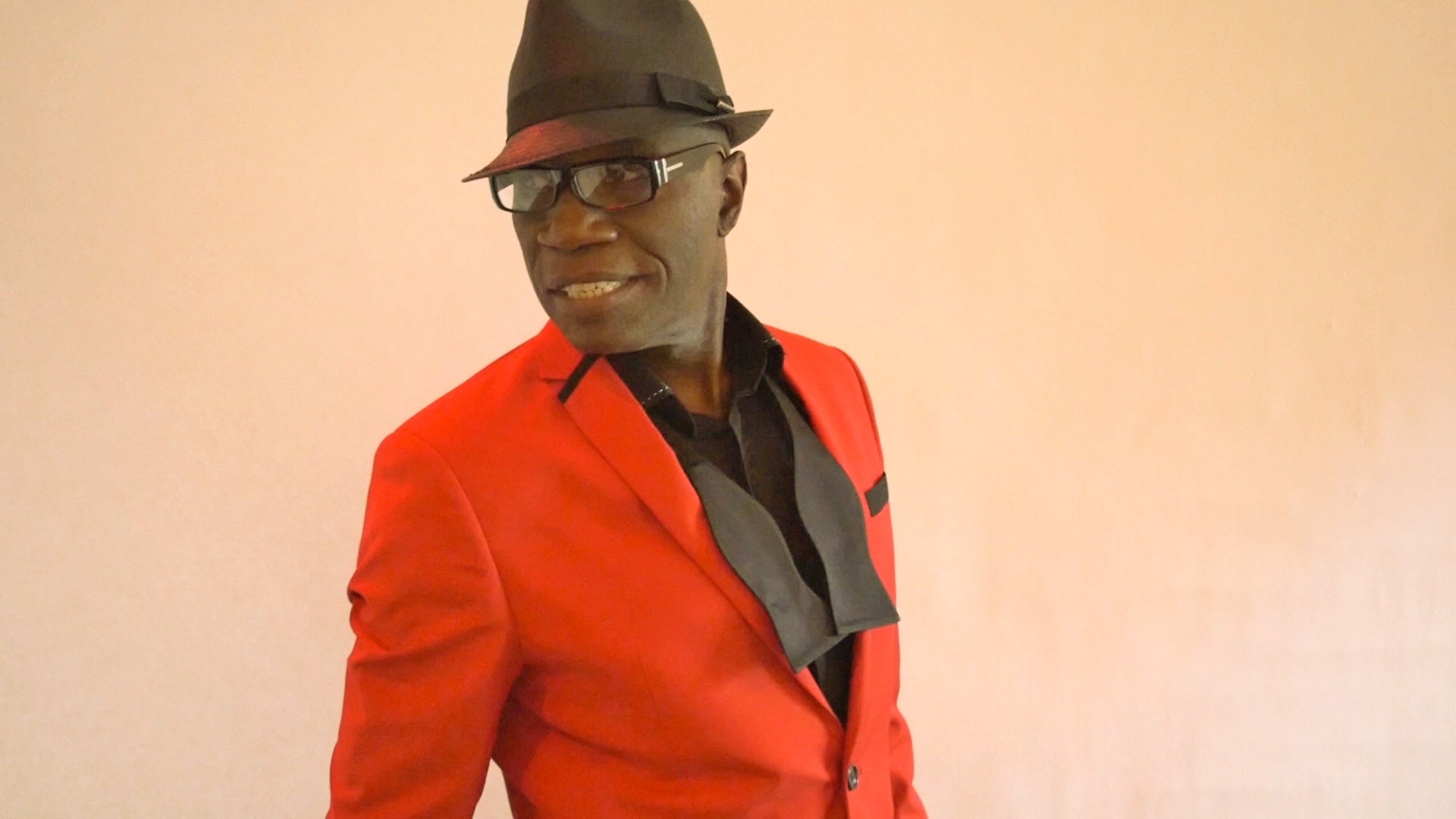 In January, I attended my fourth Philadelphia Council AFL-CIO Leadership Planning Conference. After the experience, I can honestly say that there are people organized and fighting daily to obtain and maintain rights for union constituencies across the board. Whether it is in the form of candidate evaluation or grassroots efforts to get the word out, the conference was full of pertinent information concerning the plight of the working American, particularly in our geographic area. I was happy to attend as a SAG-AFTRA representative and look forward to attending in coming years.
Highlights of Annual Membership Meeting
By Sam Clover
SAG-AFTRA Philadelphia Local Board Secretary
Our annual membership meeting was held Monday evening, May 4, at the IATSE Ballroom in South Philadelphia. After a member happy hour, we heard from Ray Caballada, CEO of Alkemy X (formerly Shooters) and Pennsylvania Film Industry Association (PAFIA) vice chair, who spoke about the state of production in Southeast Pennsylvania and around the region. The goal of PAFIA is to encourage film and TV broadcast projects to come to Southeastern Pennsylvania, but the less-than-adequate state tax incentive funds currently allotted are probably our biggest obstacle. Ray said that several states have no caps on these incentive funds, which would be wonderful but unlikely in Pennsylvania, so what we need to do is step up involvement to encourage local representatives in Harrisburg to raise the cap on these funds. One strategy is to try to get a multi-year commitment for incentive funds rather than fight for it year by year.
Also speaking to our members was Abby Dylan, National Board member from Seattle and member of the President's Task Force on Education, Outreach and Engagement. Abby is currently involved in the task force's national engagement initiative for SAG-AFTRA. She reminded us that we are the spokespeople for SAG-AFTRA in Philadelphia, and this initiative will supply us with tools to get the message out and help us put together more union activities in Philadelphia. The best way to get started is to sign up for task force emails at SAGAFTRA.org.
Closing out the evening, we were happy to present the annual SAG-AFTRA Philadelphia Hall Of Fame award to longtime broadcaster and former Local and National Board member, Bill Shusta. Now retired, Bill had a distinguished career in Philadelphia on KYW Newsradio. Friend and fellow broadcaster and present KYW newsman Paul Kurtz made the introduction and presentation of the award.
The Business of You: An Actor Branding Workshop with Bryan Fox
By Mike Kraycik
Philadelphia Conservatory Committee Co-Chair and SAG-AFTRA National Convention Delegate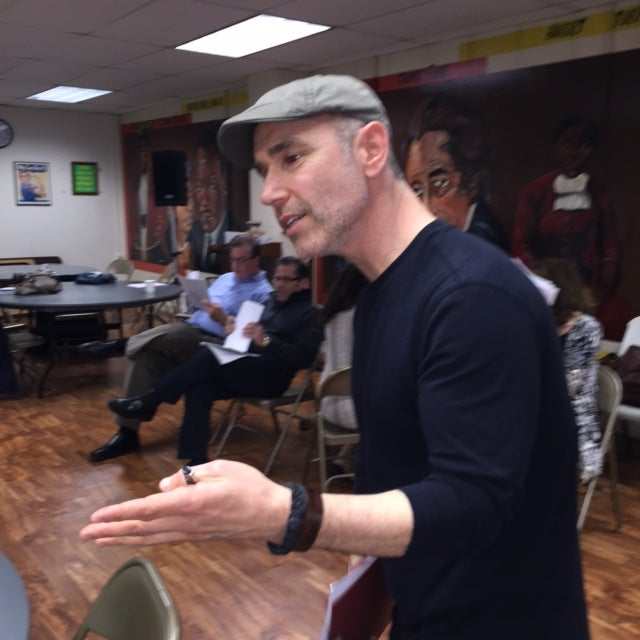 Bryan Fox at the workshop
The SAG-AFTRA Philadelphia Conservatory committee presented a free workshop on April 1, titled The Business of You: An Actor Branding Workshop, featuring instructor and SAG-AFTRA member Bryan Fox. Bryan discussed the topic and provided an exercise to help performers understand what they knowingly and sometimes unknowingly project when they walk into an audition room.
A group of members were selected to sit in front of the audience and briefly introduce themselves. Audience members then filled out a questionnaire about what each performer projected. The feedback was given to each performer to review and respond to before the group — noting what did and did not surprise them. Bryan also discussed headshots and how to enter an audition knowing and liking yourself, or least being comfortable with yourself. Talent aside, casting directors are also looking for the person who is grounded, focused and can handle themselves in an audition, which directly correlates to how an actor will be on the set.
Philadelphia Honors Cheryl Boone Isaacs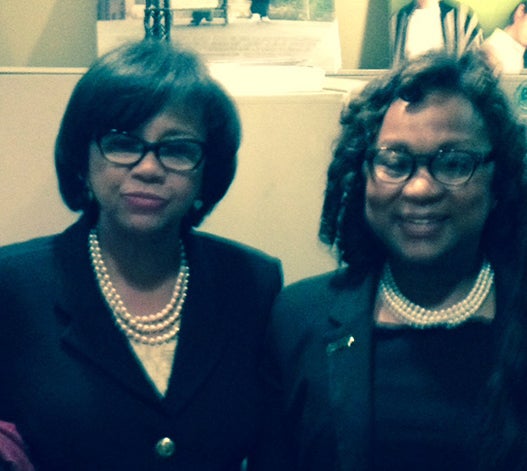 Cheryl Boone Isaacs, president of the Academy of Motion Pictures Arts and Sciences, left, with SAG-AFTRA Philadelphia Local member Deborah Carn. The SAG-AFTRA Philadelphia Local honored Isaacs at the Bryn Mawr Film Institute in March, presenting her with a Philadelphia Friend of SAG-AFTRA honor for her contribution to our industry. Thanks go out to Carn for putting this event together.