The Official E-Newsletter of the SAG-AFTRA Ohio-Pittsburgh Local
2015-2017 OHIO–PITTSBURGH LOCAL BOARD
Paul Martino – President
Mark Roberts – Secretary
Linda Froehlich
Lisa Ann Goldsmith
Mike Kraft
Chris Lacey
Rick Pfeiffer
Charles David Richards
LOCAL CONTACT INFORMATION
625 Stanwix St., Suite 2007
Pittsburgh, PA 15222 
(412) 281-6767 
(412) 281-2444 FAX
Brian Lysell, Executive Director
Chelsea Danley Rodgers, Contract Administrator 
Tim Williams, National Broadcast Rep.
Kelly Kazor, Office Manager/Membership Rep.
A Letter from Local President Paul Martino 

Hello to My Brothers and Sisters,
I have always been inspired by President John F. Kennedy's inaugural address. While we're all moved by his "ask not" quote, I loved his announcement to the world, that "the torch has been passed to a new generation." Paraphrasing the late Sen. Lloyd Bentsen, I'm "no Jack Kennedy!"
But I have been a broadcaster in this wonderful community for 32 years. And for half of that time, I've had the great privilege to serve you as president of our legacy AFTRA and now SAG-AFTRA local. But I've been giving it a lot of thought, and it's my sincerest belief that it's time for a new generation to begin taking a leadership role in the local.
So, come June, I'll be ending my last term as your president. It's not an easy decision, because I've loved holding this position and trying to make a difference. But this is an ideal time to step down, because I still have a few more good years left in me, and it's my hope that I can still contribute ideas to the local and help a new president learn the ropes.
The fact is, the best thing for our future is to get a new person in that role. Someone who's well acquainted with the challenges of digital technology and social media. Someone who gets the rising generation of actors and broadcasters and understands the challenges they face. And someone who can devote the next 10 or 20 years to our local. I'm frankly excited about it.
As I look back at my tenure as president, I see how my career in broadcasting has helped me better lead our local. I am on television five days a week, and this has allowed me to have a higher profile in the community than your average resident. My job has also given me greater access to politicians and union leaders than most would have. These attributes have served our local well time and again and I think are crucial to the success of those that might follow me.
But this isn't my decision alone. We are all going to have to pick someone who we want to represent us. Someone who we believe will make the best decisions, appointing members to key committee spots, communicating with national staff and being an overall watchdog for the local.  
I have been honored to serve, honored that you voted for me over the years, and humbled by the fact that no one even ran against me! While I'll miss serving you, I still hope to serve in emeritus role, because I haven't lost the passion to be union.
Off the Record XVI
SAG-AFTRA Ohio-Pittsburgh Local performers and broadcasters took the stage for the 16th annual Pittsburgh tradition Off the Record, a musical satire lampooning Pittsburgh news and newsmakers. This year's theme, "It's Buc'n Huuuge," hit another grand slam, spoofing the people and events that have bedeviled Pittsburgh and made headlines over the past year. KDKA's Ken Rice kicked off the show for his 14th year as our hilarious emcee. And patrons enjoyed the annual pre-show receptions with hors d'oeuvres provided by local restaurants.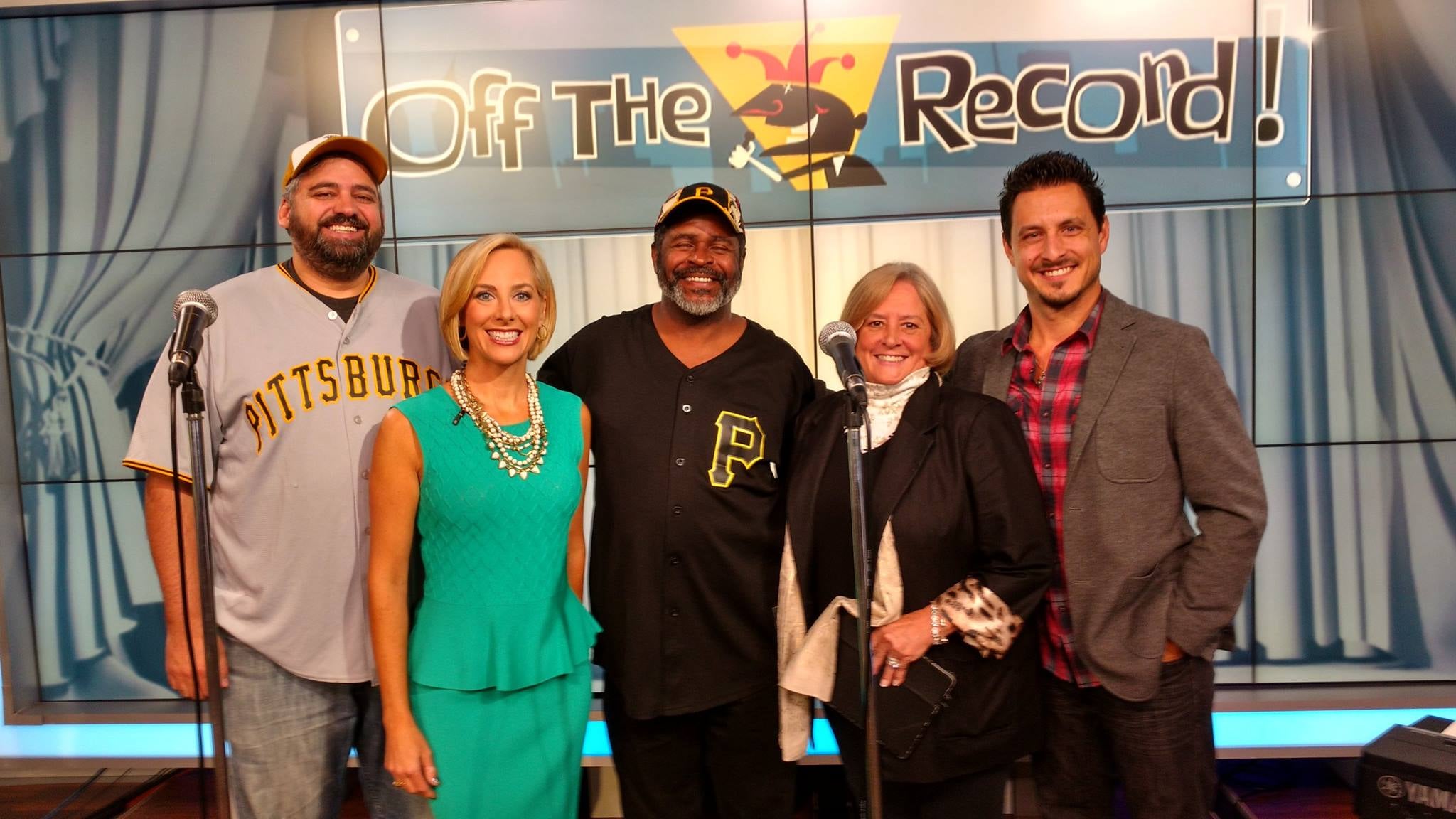 From left, Michael E. Moats (as a bearded Mayor Peduto), KDKA's Kristine Sorensen, Wali Jamal (Andy McCutchen), Off the Record XVI director Mindy Rossi-Stabler and musical director Mike Mackey. 
The show is presented by the SAG-AFTRA Ohio-Pittsburgh Local office and the Newspaper Guild of Pittsburgh. This year's show took place on Oct. 6 at the Byham Theater and benefited the Greater Pittsburgh Community Food Bank. Off the Record has already raised more than $500,000 for the Greater Pittsburgh Community Food Bank and other charities over the years. 
Annual Cleveland Council Picnic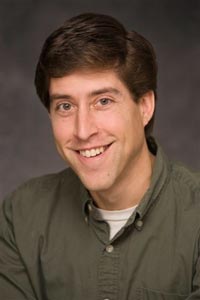 Hello SAG-AFTRA Members,
We recently had our second annual SAG-AFTRA picnic in sunny Parma, Ohio. 
It was a spectacular day and over 40 people attended this year. Thank you to Brian Lysell and Joe Gunderman for all of your help putting this together. 
We had many present and past board members attend, including Mike Kraft, Joe Gunderman, Greg Violand, Dawn Lafferty, Mike Misiak and Nancy Telzerow. Even Cathy Nowlin was there. I apologize if I overlooked some board members. 
It was a wonderful time chatting with old friends, meeting new members and discussing our plans for reviving the Cleveland Council. 
Any members who wish to have a voice and help with the Cleveland Council, feel free to contact myself or Joe Gunderman.
The announcement for our third annual SAG-AFTRA picnic is already set so everyone mark it on your calendar: Aug. 20, 2017, at the Westcreek Reservation in Parma. 
Remember, this is your union. Get involved and stay connected with us via email or call anytime. 
Thank you!
Respectfully, 
Andy Schofield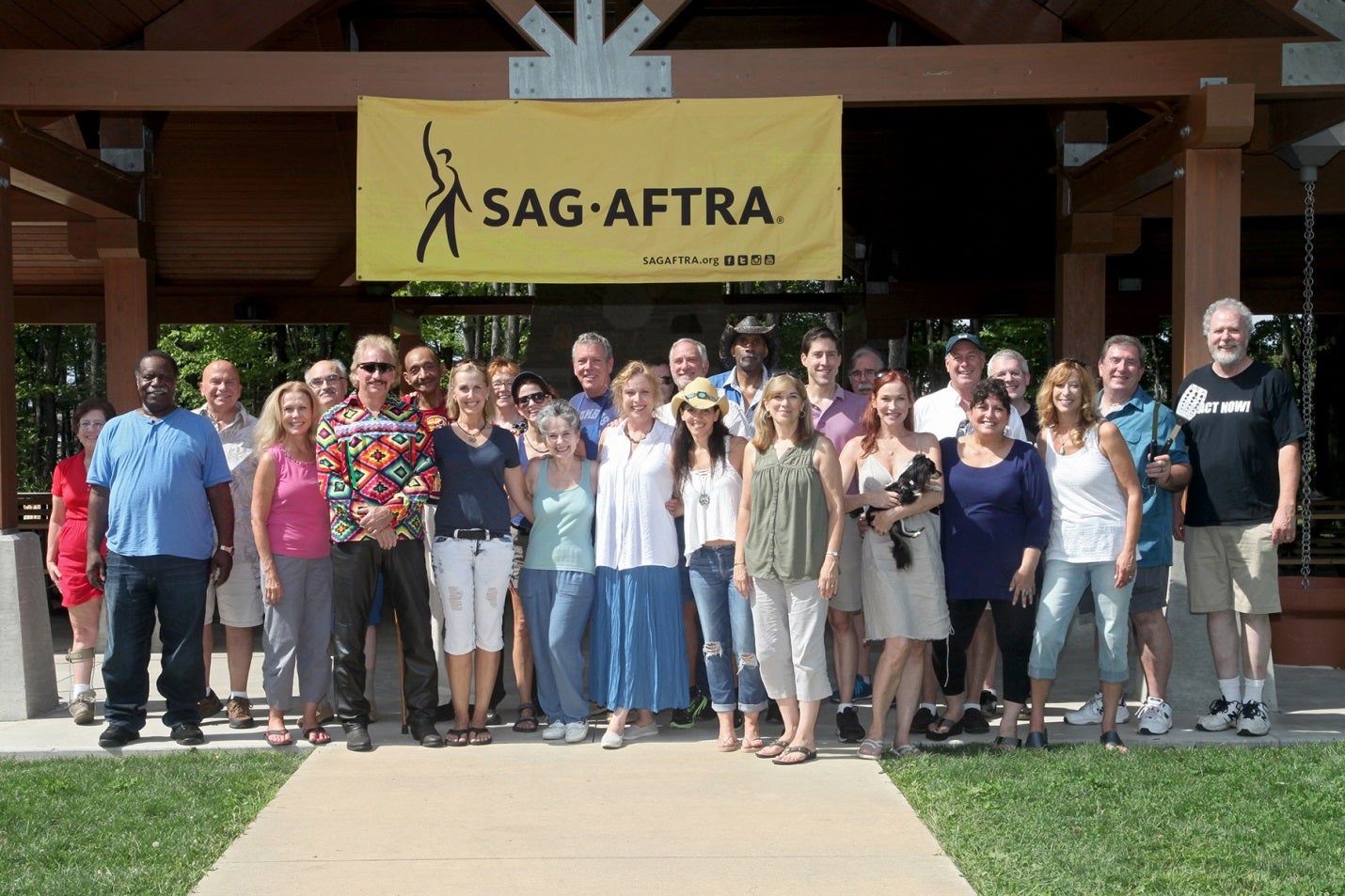 Local SAG-AFTRA members and friends at the second annual Cleveland Council picnic.
Honoring Mike Kraft
By Joe Gunderman
Vice President, SAG-AFTRA Ohio-Pittsburgh Local 
It is the pleasure of the Cleveland Council of the Ohio-Pittsburgh Local to honor one of our own as he steps slightly away from our area.  
Mike Kraft was the president of the Cleveland Local under legacy AFTRA for several years before merger, a position he rose to as he became more and more active in union business. He continues as a Local Board member now. An on-camera narrator, actor and voiceover artist who joined AFTRA in 1981 and SAG in 1987, he is still a busy performer. But his value to the rest of us is in his deep knowledge of contracts and his clear vision into the workings of the business. In 2005, I asked him to take a look at some thoughts that had been written out after that year's AFTRA convention by members who were concerned with the lack of action being taken in the non-broadcast area. Mike's response was as I had hoped; he had well-reasoned contributions to the concerns being stated and wasn't shy about sharing them. He was adopted into the group, which became known as the MROWGS in AFTRA, and which did get some additional attention shed on non-broadcast issues. In fact, Mike's involvement in that and his growing participation in Cleveland's local got him named co-chair of the national non-broadcast steering committee. He has always been insightful, enthusiastic, helpful to his fellow members (veteran or novice), and active within the union and in local politics to help improve conditions for working performers. He also cooked great meals for the Cleveland Board's holiday parties. Just sayin'.
Mike has recently moved to Columbus. He's still in our local, but the Cleveland Council will miss him. We wish him all the best, and thanks for all he did for us.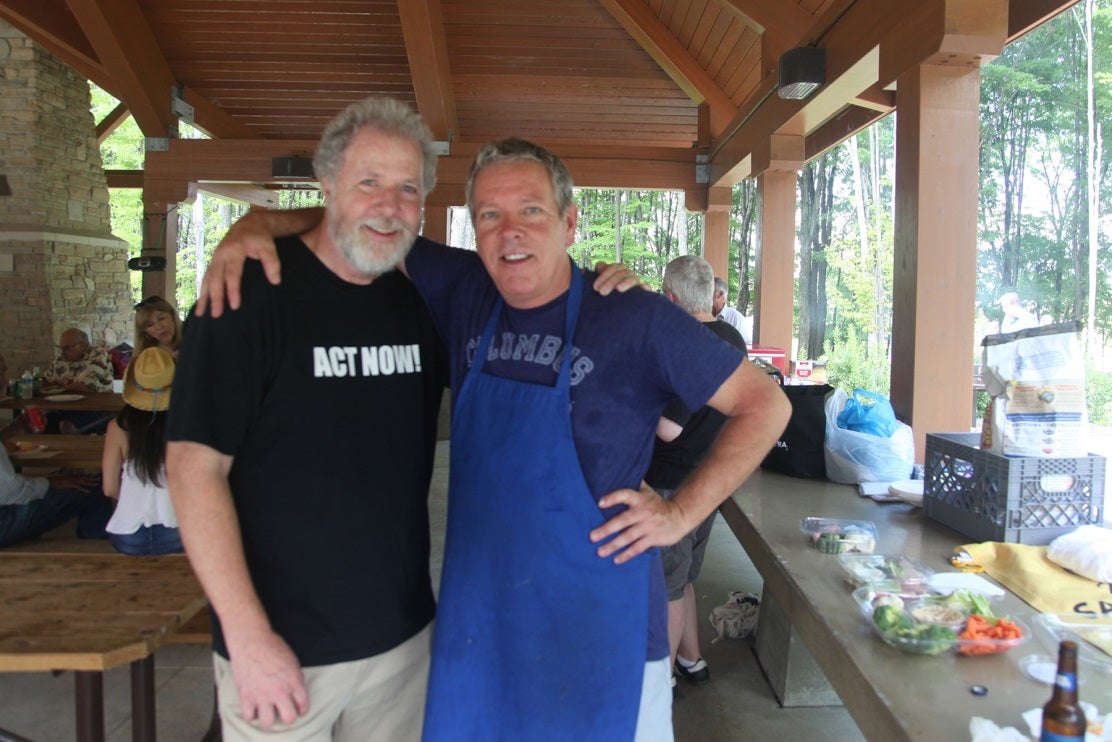 Mike Kraft with Joe Gunderman at the recent Cleveland Council Picnic.
Labor Day Parade in Pittsburgh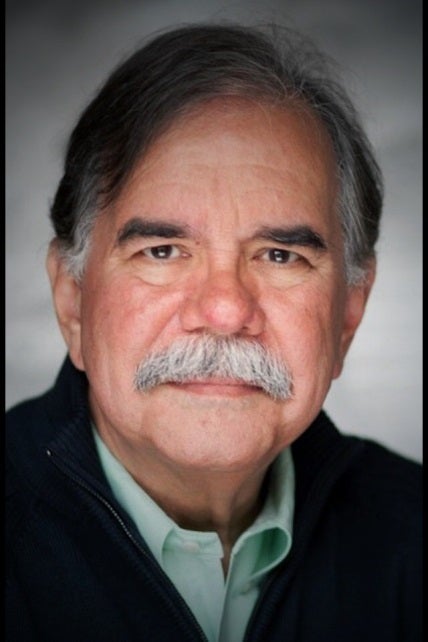 By Mark Roberts
Vice President Joe Biden, Hillary Clinton's running mate Tim Kaine, SAG-AFTRA Ohio-Pittsburgh Local members and a cast of thousands — that was Pittsburgh's Labor Day parade. 
Biden and Kaine campaigned briefly at the stage, set up at 11th and Penn avenues. Politicians and labor leaders were in abundance as well, including Pittsburgh Mayor Bill Peduto, U.S. Senate candidate Katie McGinty and U.S. Rep. Tim Murphy (a former SAG-AFTRA member). AFL-CIO President Richard Trumka, United Steelworkers National President Leo Gerard and Allegheny County Labor Council President Jack Shea led the labor contingent. 
The parade, which has a storied past, began in 1894. By 1914, it had grown to include over 35,000 union members. Today it remains as the second-largest Labor Day parade in the United States. According to the Tribune-Review, this year's event was expected to draw more than 60,000 participants.
Members from our local arrived in force on a brilliantly sunny day. Local staff, including Brian Lysell and Chelsea Danley Rodgers, led our contingent with Local President Paul Martino, National Board member Chris Lacey, former President Alan Boal, Barbara Boylan, Lisa-Ann Goldsmith, Mark Roberts, Dean Patterson and Brian Price. Other marchers and participants included Tony Slomkowski (driving the T-bird), Greg Johnstone, Crystalann Jones, Ford Shankle, Edna Holt, Stephanie Bertoni, Elysia Annacini, Chuck Timbers, Jay Silvers, Brittany Sheets, Rodney Regan, Mark Tierno, Michael Petyak, Ben Sheeler, Rob Liscio and Jason McCune. KDKA Radio, one of our oldest signatories, provided a vehicle for the parade.
Starting on Liberty Avenue at 16th Street, the parade continued onto Grant Street and followed the Boulevard of the Allies to the reviewing stands in front of the AFL-CIO headquarters. Thousands of union members and their families, marching bands and others stretched across town for about two hours. 
Following the parade, as is our tradition, SAG-AFTRA members and their families moved over to the 14th floor pool deck of our office building and celebrated the day with a picnic. The food was hot, the drink was cold and the fellowship was stellar.
I've been to a lot of these parades, probably starting in the 1980s, but this was one of the best. Hey, I got to ride in the back of a convertible next to Lisa Ann Goldsmith. What could be better than that?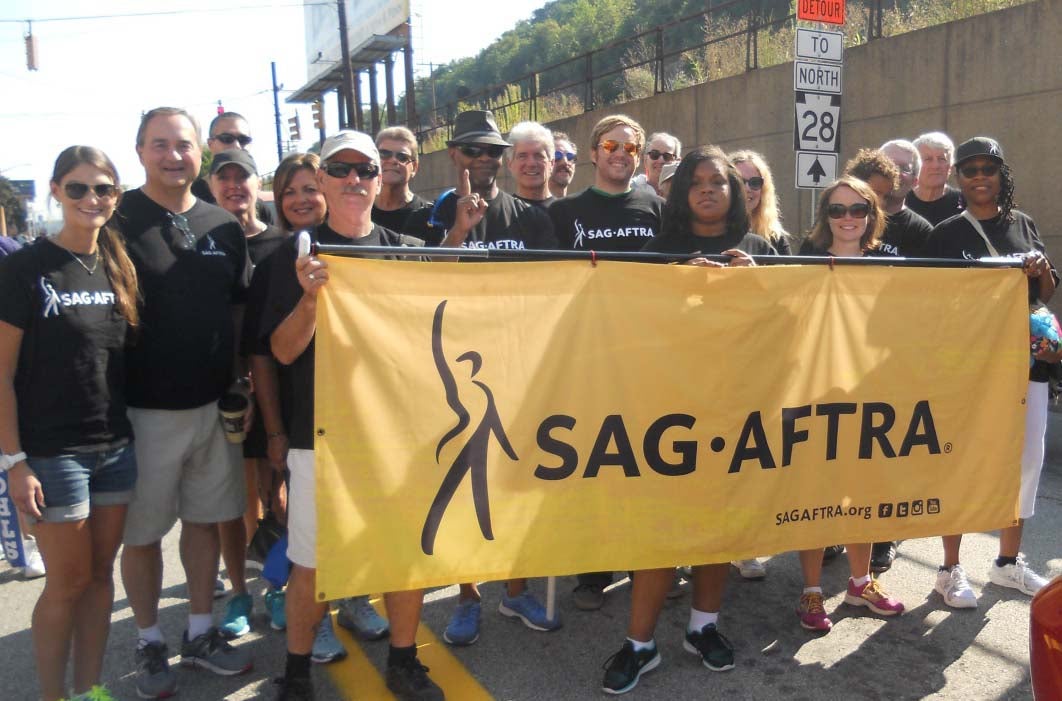 Local SAG-AFTRA members and friends getting ready to march in the 2016 Labor Day parade in Pittsburgh.
Winning the Lottery
By Linda Froehlich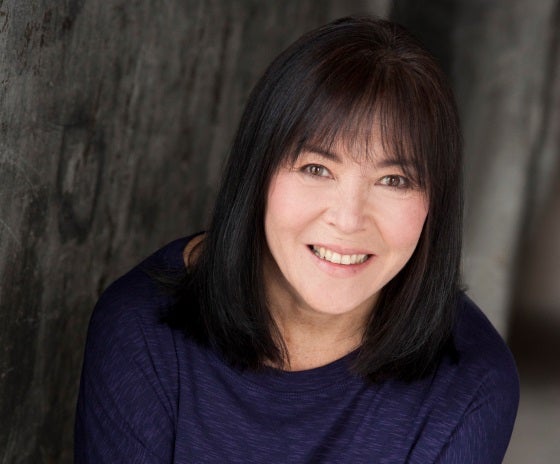 Motivated by lofty dreams and a vision, five co-workers chip in $900 each with the prospects of winning the $350 million lottery against one fatuous boss who develops his own scheme to defy their odds. Set in an Ohio data processing business, Windfall, a dark comedy by playwright, Scooter Pietsch, drives six unique characters on a quest to win the lottery. However, their plan eventuates into a series of mishaps, hysterics and a labyrinth of false hope.  
Unlike a show about nothing, Windfall, the world premiere at Arkansas Repertory Theater, was a show about something and something big, notably to Lisa Ann Goldsmith. This past January, Lisa Ann's agent submitted her for the role of Kate Rearden, the brassy office manager, and thus began Lisa Ann's own personal windfall. 
From the insurmountable submissions, Lisa Ann was selected to read for the role, which took her to New York, where she and approximately 150 other actors auditioned for the playwright and director Jason Alexander (that Jason Alexander). Her impressive reading grabbed the attention of the renowned director, who told her, "OK, so when I see you next time, this is what I want you to work on." After her first audition, she flew back to Pittsburgh only to fly back to New York two days later for the callback. Distinguished from the first pool of 150 actors, the second round was scaled down to approximately 30 actors. As the stakes mounted, Lisa Ann assumed her best Kate and walked in for her second chance to win her own personal lottery. Under Jason's direction, Lisa Ann went through a series of escalated risks to beget the Kate he had envisioned. After many fits and starts, Lisa Ann nailed it and without a beat, Jason uttered, "That's my girl."
Before jetting off to Little Rock, Arkansas, Lisa Ann was prepared and "off-book" for the upcoming rehearsals. One week before departure, however, she received a revised script and went back to the drawing board to relearn her lines before landing in Arkansas. Generally, first rehearsals are read-throughs. But not with Jason. He had everyone on their feet, blocking scenes, and thus started the zany and unpredictable dynamics of Windfall. Throughout the three-week rehearsal and four-week run of the show, Lisa Ann not only created the quintessential Kate, but also received rave reviews. Yet, tantamount to the entire Windfall experience, the relationships she established with cast and crew continue to be her most memorable. 
A native New Yorker, Lisa Ann has made her home in Pittsburgh, where she divvies up her time between acting, directing, dialect coaching and teaching. And although her career absorbs most of her time, it's her dynasty of five cats that consumes the heart of her life.  
Ask Lisa Ann what she gleaned from the surreal experience of Windfall and her response is, "You never know when a big thing is going to hit." Can anything top this? In her tenacious spirit, she alleges, "There is something else; I just don't know what it is." Given much is in Lisa Ann's favor, we can anticipate her next windfall. It will come.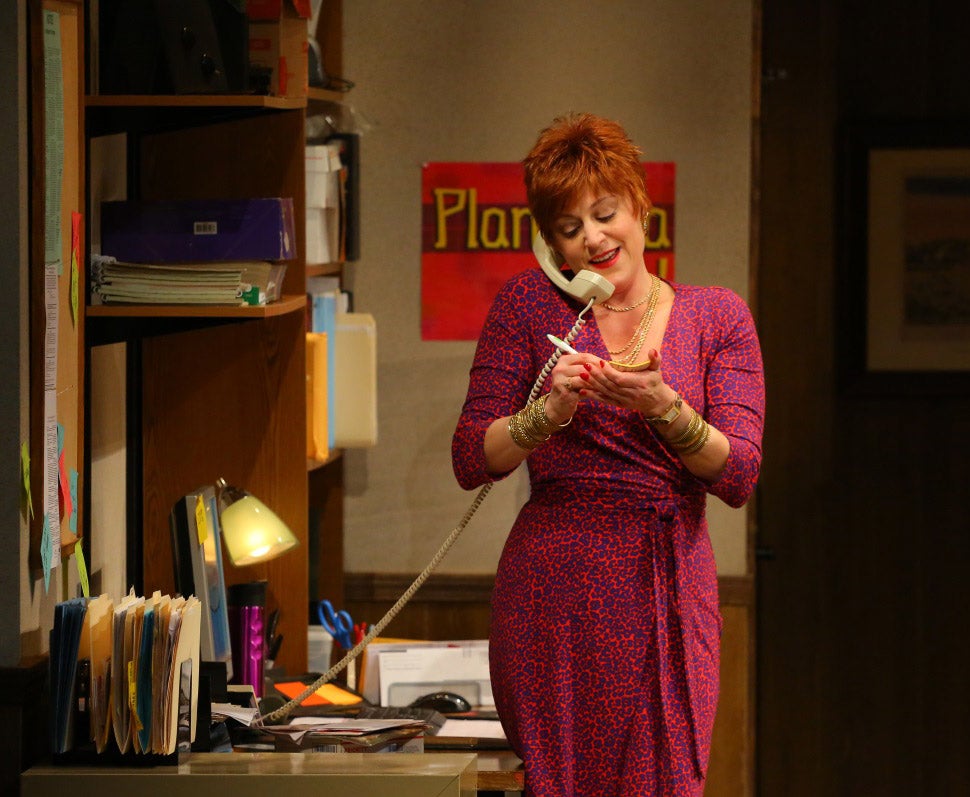 Lisa Ann Goldsmith on stage in her role as Kate Rearden in Windfall this summer.
Annual Membership Meeting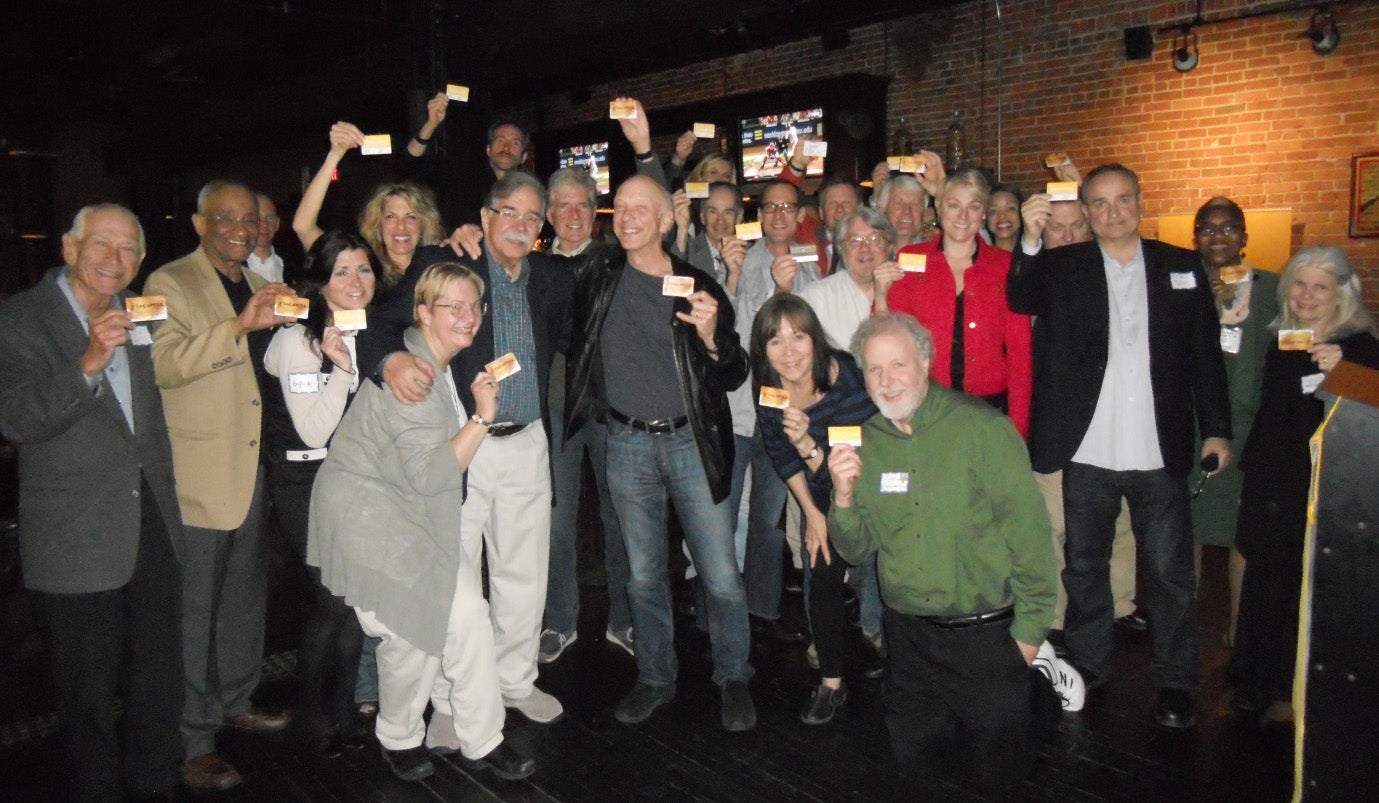 Members of the Ohio-Pittsburgh Local celebrate another successful year with Vice President, Broadcasters Catherine Brown and National Board member Abby Dylan at the local's annual meeting on May 9 at Olive or Twist in Pittsburgh, Pennsylvania. Brown and Dylan visited the local on behalf of the President's Task Force on Education, Outreach and Engagement.