Join Us Sunday for a TV/Theatrical Informational Meeting
Start:
07/16/2017 - 2:00pm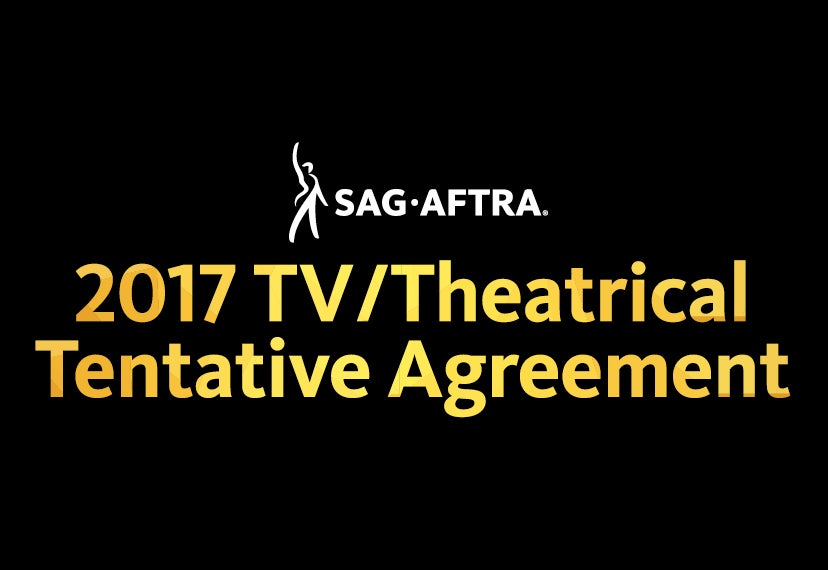 When: 2 - 4 p.m, Sunday, July 16
Where: Pickwick Gardens Conference Center, Royal Ballroom
1001 W. Riverside Drive
Burbank, CA 91506
Plese join National TV/Theatrical Negotiating Committee Chair and SAG-AFTRA President Gabrielle Carteris and National Executive Director and Chief Negotiator David White for an informational session to learn about new key provisions in the 2017 TV/Theatrical tentative agreement.
All paid-up SAG-AFTRA members in good standing are urged to attend this important meeting.
This meeting is only open to paid-up SAG-AFTRA members in good standing. Unfortunately, no guests are allowed. Parents/guardians of performers under 18 years old are welcome. No RSVP is necessary. All bags larger than 14 inches in any dimension will be prohibited from entry. No pets or animals, with the exception of animals in service. All bags subject to search.
YOU MUST SHOW YOUR MEMBERSHIP CARD OR DIGITAL CARD FROM THE APP (paid through October 31, 2017) FOR ADMITTANCE.
Questions? Email TVTheatricalContracts2017@sagaftra.org.