SAG-AFTRA LGBT Committee Celebrates at the 2017 Resist March
Start:
06/11/2017 - 8:00am
End:
06/11/2017 - 10:00am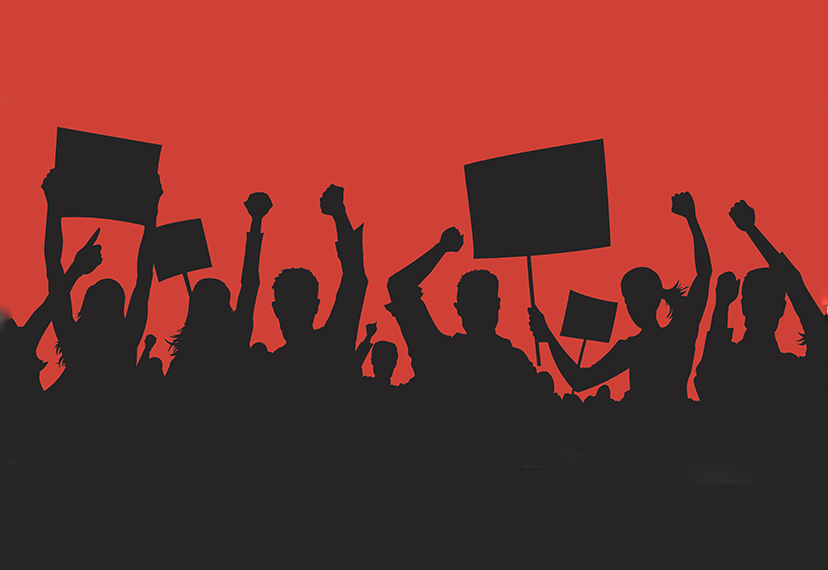 When: 8 a.m., Sunday, June 11
Where: Hollywood & Highland
The SAG-AFTRA meeting point will be emailed upon RSVP.
To RSVP, click here.
Join the SAG-AFTRA LGBT Committee, fellow members and allies on Sunday, June 11 by marching to celebrate LGBT Pride Month and human rights. This year's Resist March is open to everyone who believes in compassion, tolerance and acceptance of all American citizens. All ages, sexual orientations and gender identities are invited to participate in this day of celebration and renewed focus on social activism.
Remember, you can still show your support even if you cannot attend use the hashtag #TogetherWeAreStronger on social media outlets such as Twitter, Facebook and Instagram, particularly during the march. You may also attend the 2017 Pride Festivities in West Hollywood. 
We also invite you to drop by SAG-AFTRA Plaza, 5757 Wilshire Blvd., 7th floor on June 6, 7, and 8 between hours 9 a.m. – 5 p.m. to pick up a free SAG-AFTRA T-Shirt to wear, and/or official SAG-AFTRA sign for, the LGBT march. You can also pick up an official SAG-AFTRA sign for the March. Limited quantities of these will be available on June 11.
March Transportation/Parking:There is a Metro Red Line at the intersection of Hollywood and Highland. Due to the volume of people expected, we encourage ride sharing and carpooling. Click here to find your best route.
Please note: Hollywood Blvd will be closed between La Brea and Highland. There is street parking and paid parking structures at the beginning and end of the march route. The march route ends at N. Robertson in West Hollywood. 
In preparation for the March, the LGBT Committee will host a sign-making party at SAG-AFTRA Los Angeles Headquarters. For more information on the sign-making party, click here.
For more information on the march, click here. 
For more information on Pride Festivities and ADA accommodations, click here.
SAG-AFTRA's participation in this non-partisan human rights march is a peaceful declaration of support for LGBT civil rights. This human rights march is not a Red event nor a Blue event. It is a Red, White and Blue event for all Americans and Dreamers who believe that our country's strength is its diversity.
The products and services noted herein are provided as an informational service to SAG-AFTRA members and are administered by entities independent of SAG-AFTRA. Any questions must be handled by the provider. This information is not intended to serve as an endorsement by the union nor is any warranty or guarantee implied.