Join Us for A Rally for Philly's Film Industry!
Start:
06/03/2017 - 10:00am
End:
06/03/2017 - 11:00am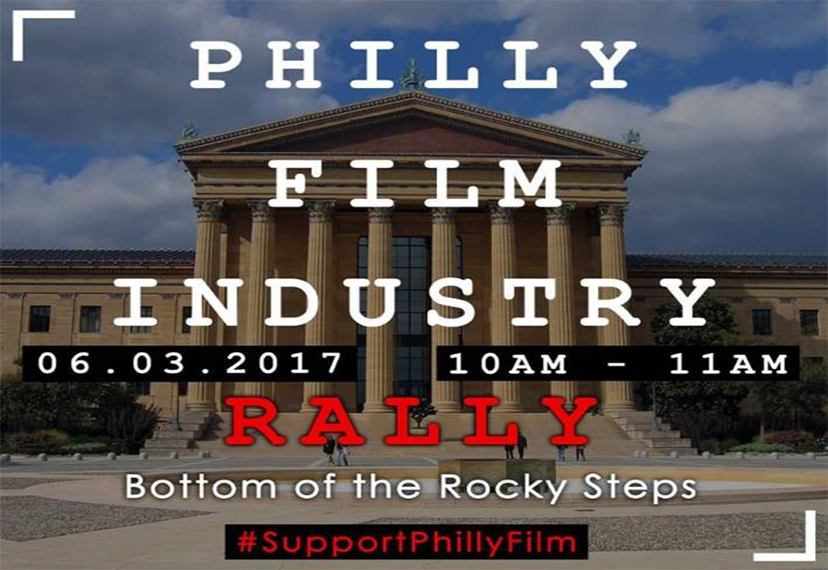 On Saturday, June 3, meet us at the Philadelphia Museum of Art to rally for Philly film. Bring your colleagues, family, friends and anyone who cares about our industry! Let's show the world how many people care about and depend on #PhillyFilm.
The future of the film industry in our region is threatened. But the local film industry creates family-sustaining jobs for a huge base of production professionals, support businesses and their employees, and provides outstanding content for and about our city and region. Unique challenges are threatening the ability of our local workforce to be able to live and work in Philadelphia while supporting their families. This rally is to unite and galvanize our industry and elected officials into addressing the urgency of supporting the film, TV, commercial, and multi-media industry of Philadelphia
When: 10-11 a.m., Saturday, June 3
Where: Bottom of the Rocky Steps
Philadelphia Museum of Art
Confirmed Guests:
David Morse,  Actor, Director, Producer
Rebecca Creskoff, Actress
Sarah Megan Thomas, Actress, Producer, Writer
State Senator Vincent Hughes
Councilwoman Blondell Reynolds Brown
Councilman Mark Squilla
Additional guests to be announced.
There will be media coverage. This is happening, rain or shine.