The Official E-Newsletter of the SAG-AFTRA New Orleans Local
SELF-TAPING WORKSHOP WITH LANCE NICHOLS
The New Orleans Local Conservatory hosted a self-taping workshop with Lance Nichols at Second Line Studios on June 5. In the two-hour workshop, Nichols offered advice to SAG-AFTRA members about how to self-tape quality video auditions. Some members performed scenes on camera, which Nichols critiqued. The SAG-AFTRA participants for the workshop were selected on a first-come, first-served basis. Board member Artemis Preeshl is the chair of the Conservatory Committee.
Stay tuned for future events hosted by the New Orleans Conservatory!
NEW ORLEANS LOCAL OUTREACH
Be sure to visit the Local Member Benefits page on the SAG-AFTRA website here. The page contains information about the SAG-AFTRA Foundation, the SAG-AFTRA Motion Picture Players Welfare Fund, the SAG-AFTRA Federal Credit Union, the New Orleans Film Society, and discounts on actor reels, audition taping, and head and body shots for your portfolios. One provider is even offering free kung fu and tai chi classes! This list will be updated as new providers are added, so check it often.
Contact the New Orleans Local by email if you would like information about how you can get added to the list. We are looking to add providers in Louisiana and Mississippi.
REGISTER WITH THE SAG-AFTRA FOUNDATION FOR ONLINE WORKSHOPS
One last reminder: Have you registered with the SAG-AFTRA Foundation? Have you created your Casting Access Online profile and uploaded your headshot and resume? Check the Foundation's website at this link for more detailed information. It is a great opportunity and it is free!
2015-2017 NEW ORLEANS LOCAL BOARD
Diana Boylston – President
Charles Ferrara – Vice President
Frank Peter Boimare III - Secretary
Robert Bennett
Ritchie Montgomery
Artemis Preeshl 
George J. Sanchez
Olga Wilhelmine
You can contact any of your board members by sending an email stating which board member you're trying to reach and we will contact you.
It's Good to Be Back! A Note from Our Local President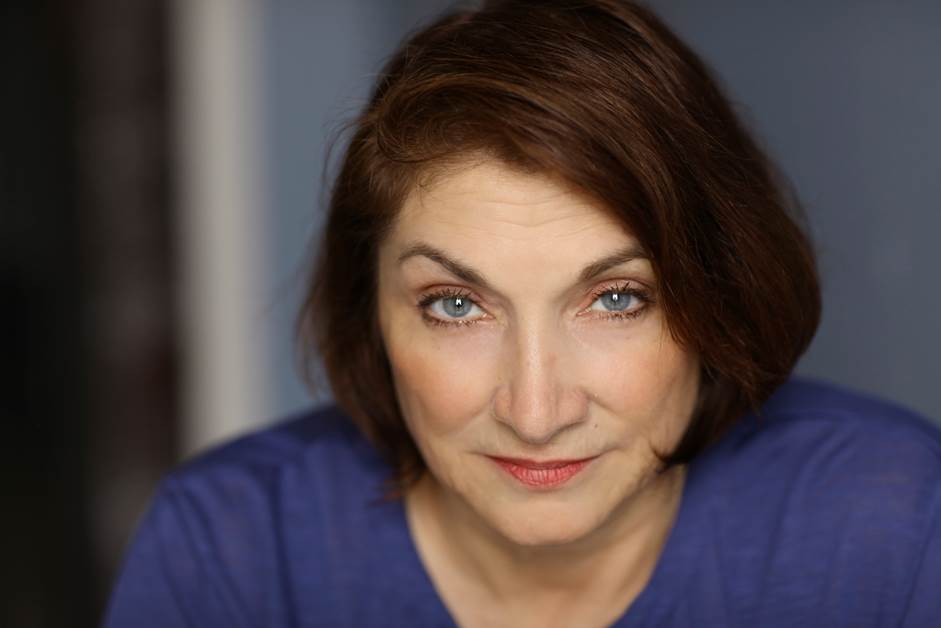 Hello performers, stunt performers, broadcasters, voiceover artists, and all other members of the New Orleans Local! It's good to be back!
Our hearts and prayers go out to everyone who has been affected by the historic flooding in Louisiana. We recently sent out an e-blast that listed contact information for the SAG-AFTRA Foundation and the SAG-AFTRA Motion Picture Players Welfare Fund. If you have been affected by the flooding and want to request assistance, check out the links or telephone numbers in the email to see if you can get any help. There are no guarantees, but help may be available.
Along with the other info in this newsletter, we're presenting a few ideas that might assist you in developing your craft and generating income.
1. Please check your email from Aug. 12 (4:12 p.m.) and notify me at NewOrleans.President@sagaftra.org if you didn't get an email from "Casting Access Online." This is a SAG-AFTRA Foundation program that provides workshops and "Conversations" with pros from all parts of our industry.
Our local is working with the Foundation right now to get us some programs directed specifically towards us. In order to get programs tailored to the members of the New Orleans Local, we need to get as many of you as possible to register at the Foundation site and submit a brief profile along with your acting resume and a headshot. This will give you access to a number of prerecorded videos about subjects such as the business, meditation, residuals, casting directors and cast members from film and TV.
Submitting your acting profile helps us by opening the door to a different way to audition for casting directors outside our area: Casting Access Online. If the Foundation sees a lot of registrations from our local, the staff can see that we are interested in its programs. When they see that we are interested in working with them, they will work with us to schedule casting directors to work directly with small groups of our members, providing feedback on taped sessions of sides assigned directly to the members involved. This is a free service provided through the Foundation. Unless we register and fill out profiles, however, the Foundation does not know that we are ready to take advantage of this amazing opportunity.
[See the Local Resources section of our local's web pages for detailed instructions about how to register with the SAG-AFTRA Foundation and how to submit your Casting Access Online profile. Select "New Orleans" as your local and check the New Orleans check box to receive emails about local Foundation events — it is at the bottom of the list in each case. If you have already registered, check that you are in the New Orleans Local, as it was not an available selection at one time. — Ed.]
2. Check out The Hustle, a new column that contains a brief breakdown of a stunt performers meet-and-greet event that was held this past May. This title came from a stuntman who suggested the name, saying, "We don't audition in stunts, we hustle!" Let us know whether you like this name or if you have a different name in mind. We want to keep the lines of communication open to our stunt performers — you are an important part of our local and SAG-AFTRA! Send us items that are of interest to your group, your questions or what you want to see in the newsletter to make it more relevant to you.*
3. If you are interested in doing voiceovers or recording audiobooks, Local Board member Olga Wilhelmine documents her journey into this segment of our work later in this newsletter. This is another opportunity to get paid for work that many of us overlook, so be sure to read Olga's story.
4. Share your connections with us! We all have a vendor, a theater, a hairdresser, a photographer, a studio, a trainer, a teacher, a videographer, or someone or some organization that we have used to help us prepare to ply our trade. If the business is willing to offer members a discount of 20 percent or more, we may be able to promote the business' products or services to the local membership. It's win-win situation, so let's see if we can make some connections for the benefit of our members.
In solidarity,
Diana Boylston
New Orleans Local President
[This applies to everyone in the Local. Let us know what we can include in the newsletter that you want to see! — Ed.]

July 2016 National Board Meeting Notes
[This report was submitted by George Sanchez, who attended the National Board meeting as an alternate for National Board member Charles Ferrara. — Ed.]
The July Board meeting was a videoconference with members in New York and Los Angeles.
The meeting was opened by President Gabrielle Carteris, who thanked members for supporting her and gave a summary of what she hopes to accomplish as president. Carteris noted that among the goals she has set for her presidency are enhancing diversity and expanding employment opportunities for all members.
The board approved establishment of the Theatrical/Television Wages and Working (W&W) Conditions Committee. Each local is authorized to appoint a local W&W committee to hold caucuses and meetings to establish the experiences and desires of the membership. Each committee will use its input to develop proposals and suggestions, which will then be considered by the national negotiating team. The National Board will meet in January 2017 to consider the recommendations.
Finally, the Board received a report on the efforts of employees at KNBR Radio (San Francisco) to receive a union contract.
Secretary-Treasurer Jane Austin and Chief Financial Officer Arianna Ozzanto reported the fiscal year 2016 results including a surplus of $12 million due to higher-than-projected revenue and enhanced expense management.
The merged health plan becomes effective Jan. 1, 2017. Informational meetings were held around the country. The Board appointed union-side trustees to the newly merged SAG-AFTRA Health Plan. A Member Care Contact Center was established in May of this year to provide the best possible practices for customer service and relationship management. The Board appointed union-side trustees to the newly merged SAG-AFTRA Health Plan. New practices and technology innovation are in place to protect members on the job and ensure their questions and concerns are resolved more quickly.
Contracts reported the ratification of the commercials contracts, and the Legal Department facilitated the approval of the New Orleans Local's constitutional amendment expanding the Local Board by one at-large member.
A Call to Arts
Join us in mentoring the next generation of storytellers!
Every great artist is inevitably asked, "What are your influences? Who inspired you?" For the next generation of storytellers, the answer may be you.
SAG-AFTRA and the American Film Institute have partnered with President Barack Obama and the White House to reach out to young people pursuing careers in the arts. In collaboration with industry colleagues and partner organizations, this national effort aims to generate more than a million hours of mentoring over three years.
Your experience and insight are invaluable to the creative voices who will be the architects of tomorrow's culture. Maybe you're already volunteering to teach a class, hosting an intern or reading to children in school. All of these activities count!
Join us in A Call to Arts today by registering and recording your mentoring hours here.
Contact Linda Dowell at neworleans@sagaftra.org if you have any questions.
The Hustle
Nearly 25 stunt performers and the Local Board showed up at the Round House Bar & Grill in Metairie on May 16 for a special mixer and conversation with guests from the SAG-AFTRA national office. Members received updates on recent changes to the Stunts, Safety, Singers and Dancers Department by its director, Cedric Jackson. Jim Damis, national director, field services, and Joel Reamer, regional set relations representative, discussed Joel's new position and plans for him to visit sets throughout the local's jurisdiction more frequently as part of SAG-AFTRA's efforts to increase on-set support and improve contract enforcement.  
Getting into Audiobooks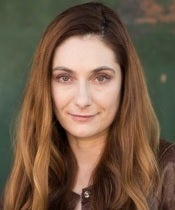 Photo by Casey McMurray
By Olga Wilhelmine
We have access to a really great organization, the SAG-AFTRA Foundation, and a great resource named Rochelle Rose, director of actors programs. The Foundation and your New Orleans Local held a weekend of workshops this past spring with casting directors and a renowned voiceover coach from New York, Paul Liberti. I had been curious on how to get into voiceover work and work for Audible, feeling it a natural fit for my past experience: running a recording studio, hosting and producing regular radio shows, acting and singing. 
The workshop was really fantastic and inspiring, and Paul was generous with his tips, advice and knowledge on how to record a good audiobook and how to get started. One thing, of course, is to get a reel, but how to get a reel without experience or work? I was so inspired that I actually created an Audiobook Creation Exchange (ACX) account. ACX is a platform where rights holders and producers/narrators meet. I decided to just audition for a book that jumped out at me. It was a romance story, but the story itself had pieces in it I could relate to as an actor and performer. I did the audition as a home recording on my iPhone, and I included a note explaining a bit about me. I told the author that her book inspired me to make a home recording, but I let her know that I had access to a studio where I could make an official, professional recording if she liked my audition. The author wrote me back that same day! She said that she was actually moved to tears by my audition, so she would send me an official offer to narrate her book. This was my first job. Because this book is a novel, it required different characters' voicing as well as differentiation between the first-person narrative of the lead character, and differentiation between her inner and her outer voices.
Within two-and-one-half months, I had completed four books. They reflect the variety of books available as audiobooks.
I still have yet to put together an official reel!
With this year being the slowest by far in recent memory for work in the film and television industry in our local, I was really grateful to find work that relates to acting but does not require me to move somewhere else to find a role. It was good to find work that keeps me active while our Louisiana Legislature members sort out their issues with the tax incentives that will bring work back to our area.
There are some strict production criteria if you want to narrate for rights holders whose works are found on ACX. In order to land individual jobs, you need to audition. The author must like your voice, and your voice will need to fit the type (male, female, young, old, etc.) that matches the character(s) and tone of the book. In a lot of ways, it is very much like auditioning for an acting gig. ACX offers some great online videos with tips and tricks from pros on how to improve your narration and production skills to help you grow and secure more rewarding assignments.
Feel free to email me at neworleans@sagaftra.org. I would be happy to talk to any of y'all who want to know more about audiobooks. Hopefully, we can get Paul Liberti back sometime to coach us through more workshops, too.
Olga Wilhelmine is a singer-songwriter, actor, producer and stunt performer working in film and television and living in New Orleans. She is a member of the SAG-AFTRA New Orleans Local Board and chair of the Outreach Committee.
Note from the audiobook staff team: Members should be advised that outside of ACX, union minimums do not include post-production services and narrators are not required to produce a fully finished retail-ready audiobook. Narrators either work in a studio with an engineer or in a home studio where they provide a "punch records" only. Editing, mastering and QC are considered "additional services" for which narrators should be paid. Narrators bidding on ACX work are also encouraged to consider the value of these services in those bids. Members with questions about industry standard wages and working conditions are encouraged to contact anyone on the audiobook staff team by clicking here.