Dallas-Fort Worth Local Membership Meeting, Aug. 23
Start:
08/24/2016 - 1:00am
Please join your fellow Dallas-Fort Worth members for a Local Membership Meeting! Come meet your local board members and hear the latest on local work, ProACT Conservatory, mixers, script2screen, tax incentives and more.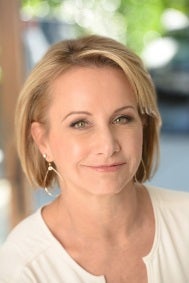 We will also welcome special guest SAG-AFTRA President Gabrielle Carteris.
Carteris was elected president on April 9, having served as executive vice president since 2013. She is the chair of the TV/Theatrical Negotiating Committee and leads the President's Task Force on Education, Outreach and Engagement. She previously served as a national board member, national vice president, and Los Angeles Local president and board member.
Carteris became a household name when she landed the role of Andrea Zuckerman on Aaron Spelling's program, Beverly Hills, 90210, one of the longest running one-hour series in TV history.
When: Tuesday, Aug. 23
VIP Reception: 6 – 7 p.m.
Member Meeting: 7 -9 p.m.
Where: AMS Pictures Studio
16986 North Dallas Parkway,
Dallas, TX 75248
RSVP: Please RSVP to dallasrsvp@sagaftra.org by Aug. 20.
This meeting is only open to paid-up SAG-AFTRA members in good standing. Unfortunately, no guests allowed. Parents/guardians of younger performers under 18 years old are welcome. No RSVP necessary. SAG-AFTRA MEMBERS, PLEASE BRING YOUR MEMBERSHIP CARD (paid through Oct. 31, 2016) FOR ADMITTANCE.