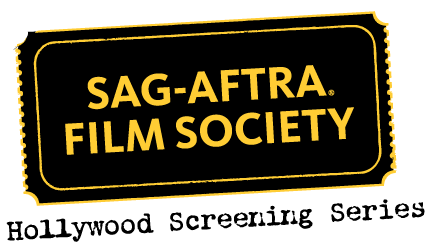 You must be logged in and be a paid-up member to view and complete the online application below and pay by credit card.
(Please note: Credit card payment is only offered with the online application.) 
Click here to login and register.
Note: you must be current on dues, in good standing with the union and logged into the website, otherwise you will not be able to view the online application below and register online.
Secured parking in the DGA lot is available for $9 in cash per screening, or you can purchase parking in advance: 
$40 - One Book of 10 Parking Coupons
$80 - Two Books of 10 Parking Coupons
$95 - A Season Parking Pass (covers all 26 weeks at the DGA)
If parking is not purchased when the membership is purchased, either online or by mail, members can always purchase parking coupon books from the SAG-AFTRA Membership Office (Cashiers Window) throughout the season on an as-needed basis beginning Friday, May 12, 2017. Note: season parking passes are limited in supply and can sell out. 
Important Notes:
All

applicants

must

upload a recent (JPEG) color photo when applying. The photo must be in JPEG format. Please follow the online instructions when uploading the JPEG color photo. (If you are applying via the paper application and by check or money order, you must email the JPEG photo when you mail in the paper application (See application, available below, for more details.) All applicants must be an active paid-up SAG-AFTRA member and be at least 13 years old.
Your mailing address must be the same address as recorded by the Membership Dept.
Film Society membership is not transferable. Please keep in mind, however, that the card admits the member plus one guest. 
Members may apply either online or by mail. Film Society does not accept hand-delivered applications, and you may not apply over the phone. For online applications, applicants will receive an email verification of payment. Please keep this email to serve as your receipt. After the application is accepted, members will receive their 2017 membership cards in May.
The application period will close when Film Society reaches capacity.
Credit card payment is only offered when registering online.
We encourage all members to enjoy the convenience of completing an online application and paying by credit card. If you'd prefer to apply by mail, please download and complete the 2017 application by clicking here.
Only members in good standing of SAG-AFTRA are eligible to join the SAG-AFTRA Film Society.