The Official E-Newsletter of the Nevada Branch
WILL THERE BE A MERGER?
By Art Lynch

SAG President Ken Howard spoke of the need for SAG and AFTRA to merge when he visited the Nevada membership this spring. Strong emotions remain on both sides from the last merger attempt, which failed to gain the required 60 percent of SAG membership ratification by a few hundred votes. Strong emotions define the pride of actors, the battles ahead with management, the emergence of technologies that are already changing how projects are produced and how we ply our crafts.

SAG and AFTRA share jurisdiction over television and commercial production. AFTRA also includes recording artists, some select producers and other smaller industry groups. Equity represents stage actors. All three have differing cultures, missions, and ideas about who should be a member and how. SAG requires work in the trade under SAG contract. AFTRA allows buy-ins, but in some areas requires work in the trade under their umbrella. Equity has a points system through which actors earn membership.

The vast majority of television pilots, and an increasingly strong representation of all television production, are moving forward under AFTRA contracts. Digital media has made the clear delineation in the past between film and videotape as ancient as the dinosaur. We live in a new era of production, with product transported to production facilities and eventually transmitted to the consumer on iPods and digital files.

Having stage, film, television and commercial actors under one umbrella is not uncommon in entertainment unions around the world.

There remains opposition to any talk of merger or movement toward it in factions of all three unions, with the strongest percentage within SAG.

With the elected leaders at the head of both unions open to the concept, speculation in the media and among union membership is reaching a renewed fever.

PRODUCTION REPORT

The Guild has been contacted by the following productions about becoming signatory to one of our collective bargaining agreements. These producers may not have completed the signatory process at this time. It's the responsibility of each member to confirm each producer has signed the applicable contract before making an agreement to render services. Failure to confirm the signatory status before rendering services may lead to disciplinary charges being filed. If you have any questions, please contact the office at
(702) 737-8818.

Forsaken Legion: The Bataan Death March
Ultra Low Budget
Active
Dreamkeeper Films Inc.
Start: April – June
Location: Reno/Ventura, CA

Breaking the House
Ultra Low Budget
Active
New Horizons
Start: April 17, 2010
Location: Las Vegas

The 14th Mission
Short Film Agreement
Pending
Timothy Senkeeto
Start: May
Location: Las Vegas

Cry In the Wind
Ultra Low Budget
Pending
Stone Pinecone Productions
Start: May 15, 2010
Location: Clark County, NV

Whole Lotta Love
Modified Low Budget
Pending
Titania Pictures
Start:  June 2010
Location: Los Angeles/Las Vegas

Untitled Tvp Project
Ultra Low Budget
Pending
Taryn Reneau
Start: June 2010
Location: Las Vegas

Untitled Fire Born Films Horror
Ultra Low Budget
Pending
Fire Born Films
Start: July 1, 2010
Location: Las Vegas

CSI was in town for two days in April.



NEVADA SAG CONSERVATORY REPORT
By Barbara Grant

Once again, it is my great pleasure to report that the Nevada SAG Conservatory has completed the 2010/11 fiscal year in the black. This fact is even sweeter in my mind when I look over the last year and remember how many terrific workshops we had and all of the positive feedback that was given. Classes included a retrospective from SAG Award-winning actor and one of the stars of The Sopranos, David Proval; casting director Don Finn (his latest success project: Avatar); Fawnda McMahan, renowned commercials acting coach; UNLV Professor Michael Tylo; and our best-attended class, Los Angeles casting director Bill Dance. I could go on listing our many terrific presenters, but you get the idea.
 
I do want to take a moment to thank a few special local personalities. On very short notice due to a cancellation, two of our very special SAG talent agents stepped in to help. Using the SAG Foundation LifeRaft program, we had an "afternoon with the agents" workshop and Tena Houser of Lenz Agency and David Brown of Remington stepped in and did a superlative job of answering questions for the participants. The other presenter was our own John Powers. As you know, John Powers was a member of the Nevada Branch Council, but what wasn't known by many was how long and distinguished a career John had and how he had transformed his love of acting into a career of teaching others how to perform. I am so saddened by John's death, while at the same time it gives me joy that we got to share an afternoon with this special man.
 
Finally, it needs to be noted that the Nevada SAG Conservatory is successful for a couple of reasons: first and foremost, the answer is you the Nevada SAG member. Without the SAG Nevada membership, the conservatory would not exist and would not go on. Being an actor means a lifelong commitment to our craft and to continually refining our skills, and there is no better place in Las Vegas to hone our talents and to network with our fellow actors. The second reason is the Nevada Branch Conservatory Committee, who month in and month out give of themselves for no financial reward to ensure our conservatory runs smoothly and delivers, and of special note is SAG member Steve Lizotte. Steve puts in untold numbers of hours both at the conservatory and behind the scenes to make sure each and every conservatory runs smoothly. Simply put, he is invaluable, and on behalf of the Nevada Branch, I want to use this report to thank him from the bottom of my heart.
 
Take care, be safe, and I'll see you at the next Nevada Branch Conservatory.

UNIONS HELPING UNION MEMBERS:
A LIFELINE

In our business, being out of work is nothing new. But everywhere you go, hardworking families are struggling to get by, and too often, they don't know where to turn for help. That's where the Unemployment Lifeline comes in.

Unemployment Lifeline is sponsored by Working America and the AFL-CIO. It is a one-stop guide that links workers to the resources in the areas they live, connecting them with everything from unemployment offices to veterans' services to childcare. It also offers the opportunity to talk to others and share support and lessons learned. On this site you can find local resources, discussion boards, cost saving tips and advice.

The site is still new, and new resources are constantly being added. Make sure you pass this resource on to your friends and family members who could use some help.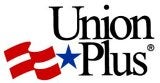 MEMBER DISCOUNTS

As a Screen Actors Guild member, you always can rely on Union Plus to provide great benefits, rain or shine. But in challenging economic times, these discounts and programs can be even more valuable.

Credit counseling: All SAG families can get free credit counseling services, budgeting advice and no-fee debt management and bankruptcy counseling benefits. Call (877) 833-1745.

Prescription discount: SAG members can get a free online prescription discount card to save on out-of-pocket prescription costs here.

Financial education: Union Plus offers a host of resources with tips, tools and calculators to get you on the right track. They include UnionDebtHelp.org and UnionPlusRetirement.org.

Foreclosure prevention: If you're worried you might lose your home, call the Union Plus Save My Home Hotline at (866) 490-5361 any time, day or night, to avoid foreclosure.

Scholarships: Click here to see how Union Plus helps you afford the education and training working families need to get ahead.

Additional benefits: Check out the spring issue of Screen Actor when it arrives in the mail for other SAG and union discount benefits.

DUES REMINDER

If you haven't done so already, please pay your dues today. If you are not an active, paid-up member in good standing, you may not be able to vote in Guild elections or contract referenda or be eligible to serve on the council or committees.

You also must be paid to date to register on iActor, the Guild's online casting program, which is now being used by casting directors nationwide.

If you have any questions regarding your dues, please contact the Cashiers Department at (800) SAG-0767, prompt 2, or (323) 549-6752.

PERFORMANCE CAPTURE
The cover story of the new edition of Screen Actor magazine will be as current as Avatar and its cutting edge special effects. The issue will feature a look into the world of performance capture.

Performance capture is how we, as talent, prefer to look upon what some in the industry still call "motion capture." It involves the capture by computers of large and subtle movements  that are then altered to fit the needs of the scene, the character generated by the computer or the whim of the filmmaker. It is far more than capturing an image. Performance capture involves capturing the heart and soul of a performance and a performer's talents for use later in the new technology of computer-generated imagery.

Another way of looking at it is the use of an actor to create the actions or to act out movements and scenes that are then digitized and used as the basis of a computer generated-character or object. Actors are championing the term "performance capture" because it implies an actor's creative control over character through movement and performance. Some producers go for the more technical "motion capture" because it implies that the real art and creation is not in the movements caught on the computer, but in the work done by technicians on characters who never existed in the "real world."

To deal with this growth area, Screen Actors Guild has formed the National Performance Capture Committee. Nevada National Board member Art Lynch serves on that committee in part due to his status as national co-chair of New Technologies and a member of the New Media Task Force. In the spring issue of the national magazine, Screen Actors Guild reports on the formation of the committee. Currently, the committee is looking for performers who have actively worked on performance capture projects to work with the committee and the Guild. If you have worked in performance capture, please contact Nevada SAG Executive Steve Clinton to volunteer your experience.

DOMESTIC RUNAWAY PRODUCTION

Domestic runaway-production is an issue for SAG actors in Hollywood and elsewhere. Some define "runaway" as anything that does not shoot in Hollywood. A kinder, gentler definition is production that does not take place within a SAG studio or background zone, or is done non-union in Right-to-Work states.

So what is the definition of "runaway production?"

It depends on the prism of where you live, what contracts you work under, and if you are strongly union or less committed to earning a true living under union contracts.

SAG has viewed it as production that leaves the country to film across the border or overseas. That is the view as a union body, not of individual members. 

As the economy tightens and the business models of the industry shift, many jobs are looked upon by SAG members as jobs that should have been shot in their local jurisdiction.

Best advice: Market yourself and be ready to travel and seek out work wherever you can afford to travel to earn money under contract, while keeping all of your local connections and feelers active. Remember, however, that you should not represent yourself as a "local hire" in a distant location. Members are prohibited from waiving the applicable travel provisions of the contracts.

As an example, a group of Nevada SAG members recently traveled to Hawaii to work on Pirates of the Caribbean 4 and other projects. Nevada members have also traveled to New Mexico, Utah, Texas, and California seeking SAG work and SAG connections.

Work your craft and work it to the best of your financial and personal abilities.

NEVADA COMMITTEES

All SAG members are encouraged to offer their interests and talents by volunteering to contribute to committees. You should contact Branch President Steve Dressler to voice your interests in serving on any number of key committees. Of particular note as we enter a contract negotiation cycle is the local Wages and Working Conditions Committee. Your input on contracts and on things you would like to see in the next TV/Theatrical negotiation cycle is valuable.
A list of current chairs and co-chairs for local committees can be found by clicking on this link.
Nevada Background Performers:
18 Years of Nevada SAG Jurisdiction

It will be 18 years this summer since the Screen Actors Guild took over the jurisdiction of the failed Screen Extras Guild. As long-time locals will remember, Nevada was the home of a very strong and aggressive chapter of the Screen Extras Guild, and fought for SAG to pick up the ball and run with it.

A merger attempt failed, so at the time the board had to take emergency action to claim jurisdiction in SEG zones. Since that time the battle with management has been to bring pay and numbers of SAG background actors on the sets back up to levels that existed under SEG, and secondarily under levels that exist in New York.

New York was not SEG, as background in New York was already under SAG jurisdiction. Many actors in New York worked all contracts, with little stigma attached to being an extra. Actors sought any work to earn money under contract (and thus P&H) and to work in the trade.

In Nevada we have fought to expand the zone.  In the beginning the zone was limited to the then much smaller Las Vegas city limits, excluding the Strip, the airport, and the university, where much of past shooting occurred.  During the last national negotiation, SAG was finally able to increase the zone by using a fixed radius from the courthouse downtown. These negotiated expansions increased the zone to now include most of the greater Las Vegas community and greatly increase the need for background performers.

Nevada was the last issue on the table at the last negotiations, with our expansion the last "victory" for SAG's contract. We have to thank those who negotiated on your behalf for every hour's work that is outside the Strip and the traditional Las Vegas city limits.

Other issues under discussion by the National Background Committee are expansion of numbers on the set, increased pay and compensation, increased legal protections, fighting paid call services and Internet listing services, the expansion of synthetic thespians replacing background actors, fair practices in calling people to work from "the sheets," and various alleged discrimination issues.

Art Lynch, Lennie Turner and Mae Turner are active in representing the Regional Branch Division on the National Background Committee.

If you wish to have your voice heard on contract issues or in preparation for the next round of contract talks, please contact Nevada President Steve Dressler and ask to be a part of the local Wages and Working Conditions Committee discussions. They are open to all Nevada members.

President's Letter
By Steve Dressler
Nevada Branch President

I open this report with a saddened heart. Council member John Powers passed away April 16, 2010. John was elected to the council September 25, 2008. His enthusiasm to serve was always at the forefront. As an actor and a teacher he contributed much to this community. He will not be forgotten. We will miss you, John. Rest in peace.

The newly remodeled Tropicana Hotel was the venue for our March 21  membership meeting. The elegance was apropos for our special guest, SAG President Ken Howard.

Prior to the meeting, a "Conversations" with Ken Howard, moderated by actor and UNLV Professor Michael Tylo, turned out to be an enjoyable, relaxed colloquy, with members' participation.



The Nevada Branch Council with President Ken Howard

At the meeting, President Howard spoke about the importance of our relationship with AFTRA, and the necessity of unity regarding the upcoming TV/Theatrical  negotiations. There is strength in unity, which should bring a positive resolution. Hopefully a strong working partnership with AFTRA in negotiations will eventually bring about discussion for a possible merger.



President Ken Howard and Michael Tylo

I believe having all actors under one umbrella would make a stronger union. President Howard seems to be on the right track. As it is now, management likes a divided house; it gives them the advantage to pick and choose. This was prevalent regarding the outcome of pilots this season, where management chose to go with AFTRA.

The National W&W will be gathering input for the upcoming negotiations. I will call a local W&W Committee meeting sometime in June or July. All input must be in to National in early August. If you would like to be on the committee, please e-mail me at nevadapresident@sag.org.
Please do not work non-union productions. As I mentioned at the meeting, when you work non-union, it's like cheating on your spouse, which will eventually lead to separation or divorce. Not a happy ending.

Recently, our new local Commercials Contract was passed by the National Board. Now, hopefully local non-union productions will sign with SAG and give our members some work. Executive Director Steve Clinton will need help in this area. Members with connections to local advertising or production companies, please express to them the value of having professional union actors by becoming signatory. The local rates are lower than the national rates, which should give them an incentive. Let's go to work.

You will be receiving a ballot regarding two amendment changes to our Rules of Procedure in a few months. These changes will give flexibility of membership meeting dates and a savings cost to the Branch regarding amendment changes. A yes vote would be appreciated.

Please continue to attend the Nevada SAG Conservatory. Exercising your gift will only make you better.

Check the Nevada SAG Hotline for conservatory and event updates, or contact Steve Clinton at (702) 737-8818.
National Board Report
By Art Lynch

Since I work with Steve Clinton and staff in the overall content of your newsletters and communication, I would like to let the remainder of the electronic publication speak on the issues I might normally address in this column. Please bear with me as I make a very personal and heartfelt appeal for our union and our future.

I believe in a union based on the rights of all talent, regardless of experience level or credits, or professional backgrounds. My belief comes from the basics of the union movement as experienced and taught to me by my father and my upbringing in Chicago, where for those who do not know, early unionists died for their rights to wages, working conditions, contracts and the ability to earn fair compensation for their talents and efforts.

Testimony of unions and the fraternity needed for success became clear to me with the large number of union sisters and brothers who paid their tribute at my father's wake and funeral so many years ago.

Too much has changed as we move even further from the generations that remember why unions were so needed in the first place. We need to get back to the roots of representing all talent in earning a decent wage, benefits and safe working conditions, while practicing the crafts we love so much.

I am very optimistic about the future of our union and our contracts.

Multiple voices, remembering the little guy and working together in fraternity and camaraderie are what make unions work and grow.

During this contract negotiations cycle, all of the major entertainment-based unions—SAG, AFTRA, the DGA and WGA West—enter negotiations on the same cycle, with many of the same goals. Together, we represent considerable numbers and influence against management that increasingly feels it can work around, rather than with, unions.

As we work toward recovering from this recession, and major shifts within our own industries, there remains a strong and growing need for unions.

It takes positive faith, belief and motivation to build a union, particularly where there is little work or hope of work. It takes a belief in everyone, every background extra and student, every retired actor and child who has experienced the passion and joy of acting and performing, regardless of whether or not they have earned a paycheck. It takes believing that what we do is special and should be treated with respect, regardless of where we live or if our incomes are under contract. It takes a willingness to move forward, not for selfish reasons, but for future performers and the future of our country.

I will continue to serve as a voice in a minority that speaks up for the little guy, the small Branch, those who need a voice to assure the future of a union they believe enough in to be members of, regardless of their chance of ever grabbing the brass ring and making enough money to be fully accepted by "working actors" or the staff.

A sincere thank you to Steve Dressler, Steven Clinton, the Nevada Branch officers and council for the work they are doing on all of our behalves. There is far more going on behind the scenes and many more hours of committee work than anyone outside of the council process realizes.

Our Branch needs union blood to help turn the work force union in our hostile, so-called "Right-to-Work" state. We need to stand up against those who work both sides of the street, to speak loud and clear that the only true professional is someone willing to stick his neck out and carry a union card, in solidarity and with great pride.

The union heart is beating.

Join your council and elected officers through active participation and the passion only you can bring to building the Nevada Branch!

Contact me through Steve Clinton to share your views of where our union should go and how we should take on the challenges before us.

Join me in making my dad proud!
Nevada Executive Report
By Steve Clinton

Nevada is a little less bright with the passing of our brother, John Powers.  I did not know John well, but because he was a Nevada Branch Council member, we worked together on issues that affected SAG and the Nevada membership.  I regret John and I did not have the time to develop a close relationship, but what I do know about John is he was an intelligent and compassionate human being that truly cared about helping his brothers and sisters in the entertainment community here in Nevada.  His zeal and passion always shined through as he worked with the council, questioned authority, and lobbied for those issues that best served the membership.  It was an honor and a privilege to work with John Powers, and he will be missed.

It has also been an exciting time for the Nevada Branch since our last newsletter. SAG President Ken Howard addressed the membership at the meeting in March, answering questions and sharing with the audience his vision for Screen Actors Guild.  Much of his emphasis was on the need to correct the inequities of allowing producers, agencies and productions to continue to whipsaw SAG and AFTRA performers.  The members in attendance also had the pleasure of getting to know more about President Howard's start in the business and how his career blossomed over the years as UNLV professor and SAG member Michael Tylo moderated an exceptionally well-prepared SAG Foundation Conversations before the membership meeting. A special thanks needs to be given to Brother Tylo for the research and prep time he put into the event and the exceptional job he did interviewing our president.  Besides his own 30-year plus career in front of the camera and his passing on his skills to undergraduates at UNLV, Michael could definitely find another career in the interviewing business.

The Nevada Branch was also honored with a visit by National Executive Director David White.  Mr. White flew in recently for an afternoon meeting with your Nevada Branch Council to find out from the source what are the obstacles and difficulties specific to our Branch and to update your leadership about the challenges facing the Guild in the immediate future. Council members tell me that an opportunity for this sort of intimate face time with the head of staff is rare indeed and his effort to reach out and discuss Guild issues in the Branch is deeply appreciated.

John Powers
1951-2010
Remembering Our Union Brother

On April 16, 2010, Nevada SAG Council member John Powers met a sadly early death, and his contributions to the Guild, to the community and our craft will be remembered as well as his service to our nation as a proud veteran. John will be interred at the Veterans Cemetery.

John's life was devoted to acting. At ULCA, where he studied film, radio, and television, he received a B.A. in Theatre Arts, and starting in 1970, performed in London and Los Angeles for the next 20 years. He attended many acting classes in the 1970s and '80s, including Lee Strasberg's Actor's Studio West and a two-year course at the Van Mar Academy of Motion Picture and Television Acting taught by Ivan Markota.

John moved to Las Vegas in 1989, joining SAG and becoming a member of Actors' Repertory Theatre (an Equity company), where he acted and often doubled as stage manager. He appeared in many of their productions, including Fiddler on the Roof, See How They Run, Carousel and many others. His wide range of talent had him often appearing in dual roles such as The Actor's Repertory's To Kill a Mockingbird, where he played the Evil Farmer and Boo Radley. He repeated this feat when he played both Anselme and the Banker in their production of The Miser. Not limited to contemporary roles, John also enjoyed stretching his art to include classic Shakespearean productions, such as his performance as Duncan in Macbeth, as well as performing in opera and appearing in many musicals. He began his long professional association with Michael Plaisted when they appeared together in starring roles at the old Aladdin Casino Theatre for a long run in What the Butler Saw, which was a Darrel Wayne Players production and then was cast as Ed in Torch Song Trilogy (another Darrel Wayne production) by director Plaisted. He went on to serve on the board of directors of Mr. Plaisted's Empress Theatre. Together, they founded Big Lion Productions, the primary purpose of which was to conduct various acting classes and provide affordable training to Las Vegas talent. John instructed using Socratic Debate, which featured a 10-question dialectical system, combined with the Method System. He had been teaching acting in Las Vegas since his arrival and focused in character structuring and cold reading. John presented multiple workshops for the SAG Conservatory.

A master of many accents, John worked extensively in voiceover production, and was a newsreader for KNPR. He performed as a professional musician playing bass, percussion, and guitar. John's impressive film resume included a multitude of speaking parts in movies and television shows as well as several commercials. The viewer can also enjoy John's work in his multiple appearances in The Watcher. Not limited to performing and instruction, John also wrote constantly, including a good deal of the scenes used in his acting classes, and was a master of improvisation, appearing in dinner mysteries including many with Myra Tayback productions, Darrel Wayne Productions, Michael/Foster Productions and The Empress Theatre.

He was born in Los Angeles on August 11, 1951. He is survived by two sisters who live in the Los Angeles area.

There will be two memorials for John in the near future. The first John Powers Memorial will be held Sunday May 16, 2-4 p.m., at McMullan's Irish Pub (adjacent to The Orleans), 4650 W. Tropicana, Las Vegas, 89103. Call (702) 247-7000 or click here if you need more information.


Michael Plaisted is also arranging another memorial through the auspices of the local American Humanist Association, where John had served as president, vice president, and on their board of directors. (Thanks to John's good friend and SAG brother Michael Plaisted for the details of John's life.)

Agents and Managers
By Art Lynch

A well-known agent, speaking at ActorFest, an annual seminar sponsored by Back Stage West in Los Angeles, once described a manager as someone who she could call and find out the availability for and interest in a part she was submitting an actor to audition for. With established personalities, the same speaker said, managers "take on all the business responsibilities" to help the stars spend more time "working, relaxing and enjoying their money."

Managers are not needed, but can be useful, as long as they are legitimate, do what they promise to do and are someone you can trust and do business with. Investigate and do your homework before trusting your career to any manager.
 
At the same seminar, another speaker advised that beginning actors should select managers who can help them "scrub off the barnacles, polish the silver," prepare them for the industry and "introduce them to the right agents and producers."

A common feeling at these seminars appears to be that until you are rich and famous, or at least working all the time, managers may not be necessary if you can handle your own business affairs (like contact notes and so forth) and make the same solid decisions for which you pay a manager.

But another way of looking at it is that an agent is worth 10 percent and a manager whatever percentage you pay them (the generally accepted rate is between 10-15 percent), because if they are doing their jobs, you will be making money. If you do it all yourself and make nothing, what good is saving 10 or even 25 percent? A manager worth his or her salt will become a friend to your professional career, and be knowledgeable and skilled enough at networking to be able to both prepare you and to open doors for you. Your success or failure is your own responsibility.

A manager advises, directs, introduces you to the right people and helps you plan and manage your career. Agents, let alone managers, are not necessary to act, but are useful in assisting in the many business aspects of the industry. Agents are good for keeping an eye out for work, submitting for auditions and selling your talents to buyers. Managers are good for knowing industry trends, individuals and the marketplace. Credible managers should not be asking more than 10-15 percent of your income for their services. Performers should also be wary of those who are requesting alternative forms of compensation, such as a retainer or going to hourly fees for service rates. There are no restrictions on managers in Nevada and SAG franchise regulations limiting agents to 10 percent do not apply to managers, who are not under SAG or AFTRA supervision or jurisdiction.

While in many states agencies are required to have special bonded business licenses and go through specific legal screening, some, including Nevada, talent managers do not have to do much more than print business cards. A standard business license is all that is required to call oneself a manager. For this reason, be careful about using or selecting managers. As with photographers, it is best to shop around and check references.

Here are a few things to look for or ask:
Why do you wish to manage me?
What do you see as my assets?
What do you see as my shortcomings?
Who are your clients?
How may I contact them?
What are your qualifications to be a manager?
What sort of business license do you have?
Are you bonded or licenses in other ways?
Are you listed with the Better Business Bureau?
What services do you provide for specific clients?
What is your fee structure?
What is your honest evaluation of my potential?
How much time and money will it take to get me there?

Also test their general knowledge of the industry. If they know less than you do, it is generally a red flag.

Never pay an agent any upfront fee. They are paid from a percentage of your income. You should also not be required to use specific vendors for photos or videos, to attend "seminars" or classes where your agent makes money off the presentation, or to earn points to remain on their list. The acceptable amount for film, television and commercial work is 10 percent of your income on the project.

Agents should make money only when you earn money under contract.

Agents should not own or operate a school, photography business, casting company (background casting is exempt in Nevada) or operate any other business that takes money and resources from the talent they represent. Use of such facilities is prohibited, as there is an inference that by taking classes at an agent-owned business, having your photography done there or in any way patronizing a business even partially owned by an agent, or from which he/she is benefitting financially, you are improving your chances to be represented by, submitted by or in some way cast through that agent or agency.

Former agent Vic Perillo writes in his book The Actor and the Craft of Acting:

"Under the guidelines set forth by the talent Unions AFTRA, SAG and ACTORS EQUITY, agents must not recommend photographers for their actor clients as it reeks of kick back fees paid back to the agent...The same holds true of agents recommending specific talent coaches, classes, workshops and schools. Follow the money, and you will find the ways the agents receive fees, rent or kick backs for every actor they refer.... Today video has joined with photography as a way for agents who ignore ethical requirements to line their pockets with the money of every would-be actor in the market."

Agents need to make money. The only method should be by landing us work, off a percentage of our income.

SAG agents are bound by SAG rules in all areas where SAG has exercised jurisdiction, such as TV, film, commercials, industrials, etc. If you work in other areas, you should work with your agent as you would a manager and make decisions on how and what they are paid in compensation for helping you to seek and gain work. If you work in film, television, commercials or industrials, you should commission your agent, the agent with whom you have signed a SAG agreement. In most markets, one agent per category is allowed, but in others you sign with a single agent and need to file both the theatrical and commercial contracts with the Guild.

Agents should not allow their names to be used to advertise or sponsor events where actors pay money and the agent makes money off of an actor's investments. This includes classes, seminars, talent books and other "tools of the trade." Other companies where your agent does not have a direct stake should provide such services as needed. It is a question of ethics and potential conflicts of interest.

You should be represented for your talents and your marketability, not your willingness to shell out money "for your craft," but really benefitting an agent. It is a question of ethics.

Talent agents for actors should focus on and make money from an actor's career, instead of having other distractions tying up time, effort and keeping them from representing and marketing their talent.

But businesses need to stay afloat; it's a real quandary.

Ask yourself if another business, vendor or even fellow actor might benefit from the dollar you "invest" and if perhaps the quality or direction of their product may be more to your benefit in the long run.