The Official E-Newsletter of the New York Local
COMMERCIALS CONTRACTS GO TO MEMBER VOTE
The Commercials Contracts have been negotiated and approved by the SAG-AFTRA National Board!
Watch for notices about upcoming informational meetings in New York for an opportunity to learn about the new contracts and ask questions.
INCENTIVES CONTINUE FOR N.Y. STATE
Thanks to the efforts of SAG-AFTRA members and staff working in conjunction with other unions and labor leaders, the New York State Legislature recently passed several measures that will continue to promote a vibrant entertainment industry in New York State. 
Among the highlights are:
• The Empire State Production Incentive Program, worth $2.1 billion ($420 million per year) has been extended from 2015 to 2019.
• For areas north and west of Albany, $5 million has been allocated to a 40-percent credit on qualified labor costs from 2015-2019.
• After 42 years in L.A., The Tonight Show is returning to New York in 2014 thanks to favorable incentives included in this package (see story above).
• The Post-Production Tax Credit will increase from $7 million to $25 million from 2015-2019 on qualified expenditures.
• More detailed reports will be required to track the efficiency and effectiveness of the new incentive programs.
Stay informed and stay involved! Legislators in Albany, Trenton and Washington, D.C. listen to us because they listen to you. When lawmakers hear from our members about important issues, they know we mean business. Watch for announcements asking you to contact your elected representatives on behalf of SAG-AFTRA. It definitely pays off!
We're Moving!
After an extensive search, the SAG-AFTRA New York Local will be moving into a new, unified office space by the end of this year. No more shuttling between 260 and 360 Madison! Our new address will be 1900 Broadway (at 63rd Street), right across from Lincoln Center. Not only will we have a great view in a great neighborhood, but the new office will be designed and built to our specific needs. There will be a larger membership center, more meeting rooms, space for conservatory and foundation seminars, and the latest in technological capabilities. N.Y. Co-President Mike Hodge remarked, "It is fitting that the most powerful entertainment union in the world relocate our New York Local to the center of arts and culture in New York City. Not only will this truly 'merge' our offices and staffs, but we will no longer be paying two rents. It's a great move."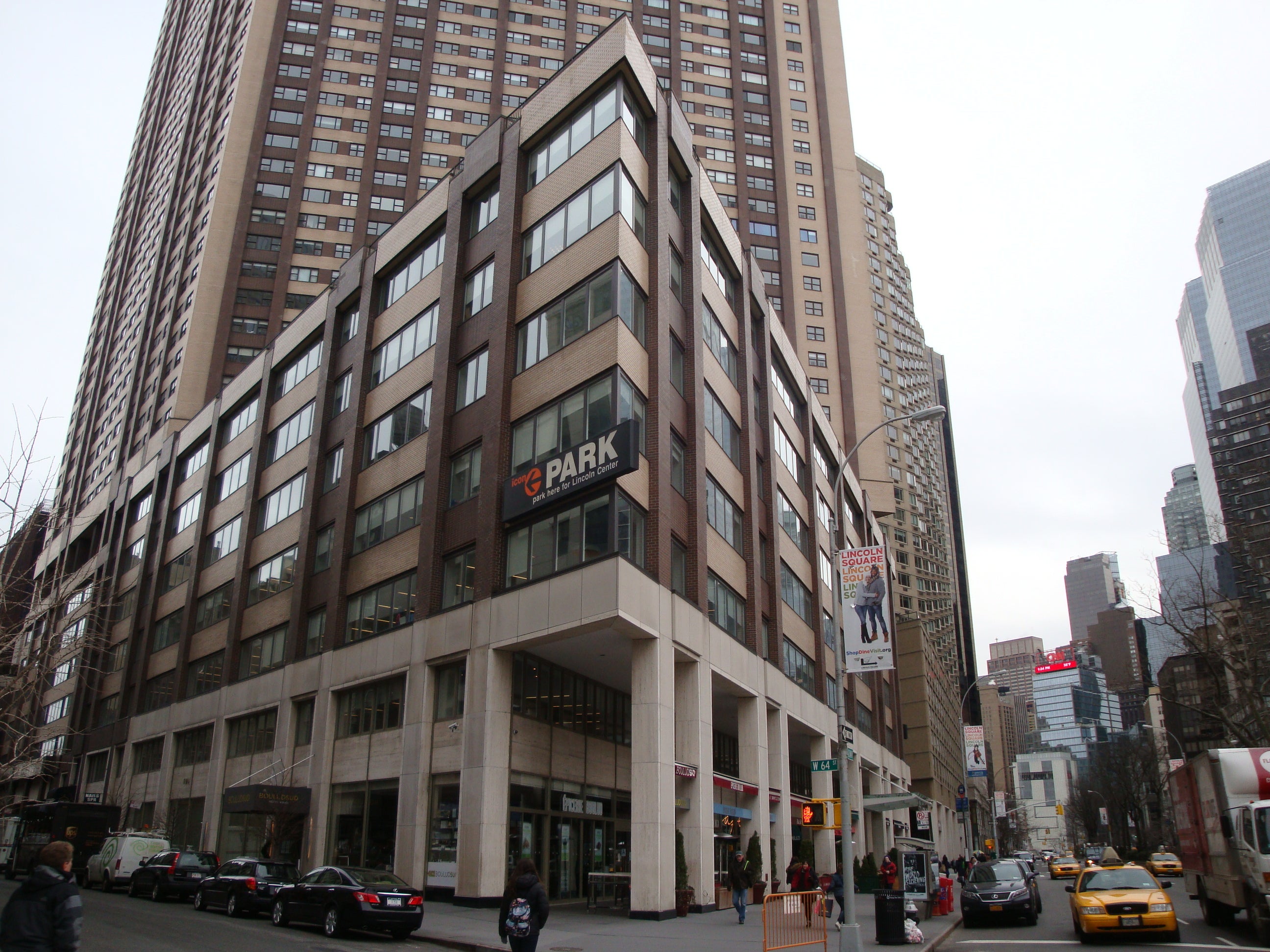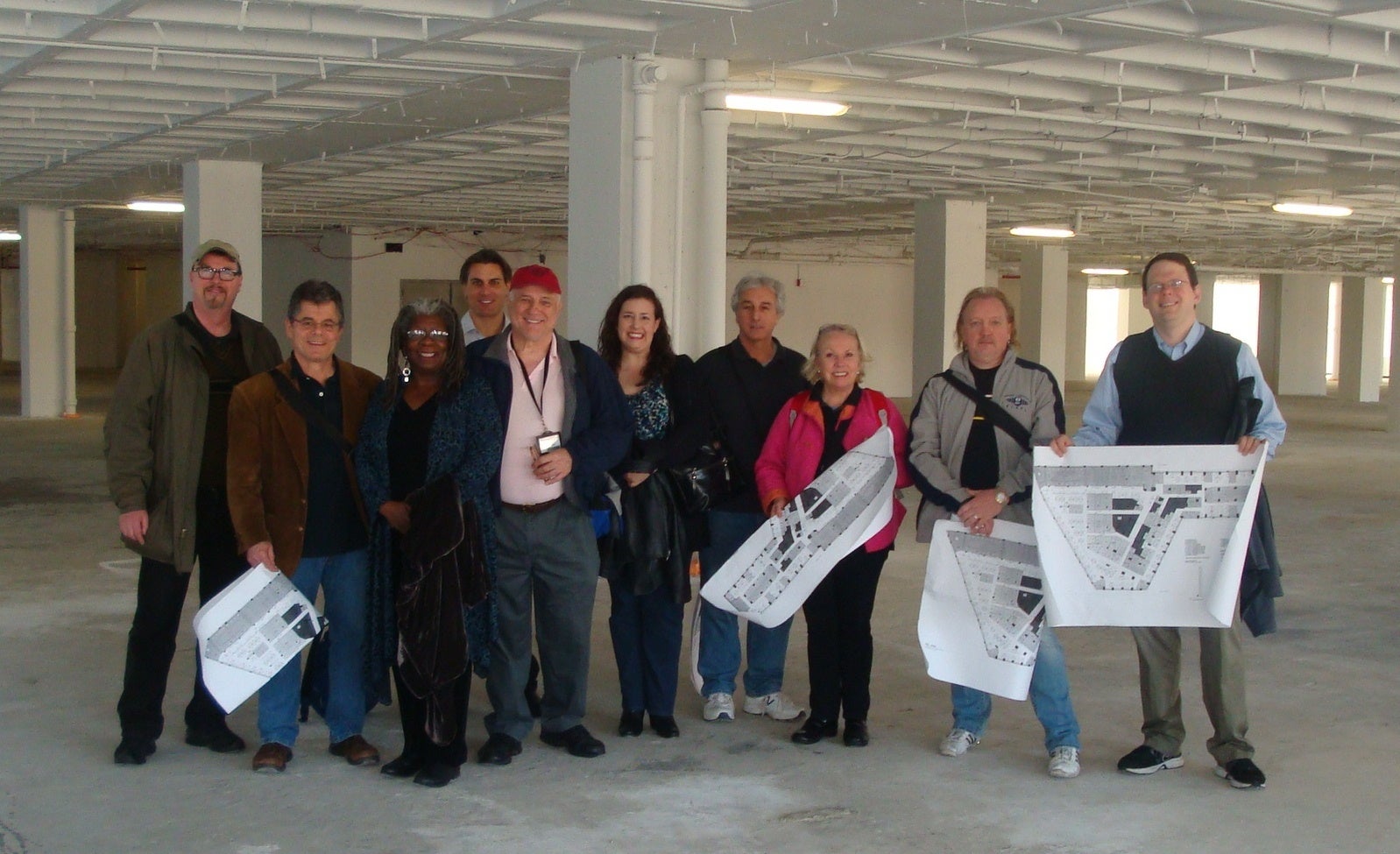 New York Board members and staff tour the new office space at 1900 Broadway
Audio Interview with Jeff Spurgeon and Brian Lehrer
Click here to listen to a great audio interview with New York radio personalities Jeff Spurgeon and Brian Lehrer!
We are delighted to bring you the second in a series of audio interviews with SAG-AFTRA New York Local broadcasters. Listen to the interview at your computer, or download to your mobile device and listen on the go.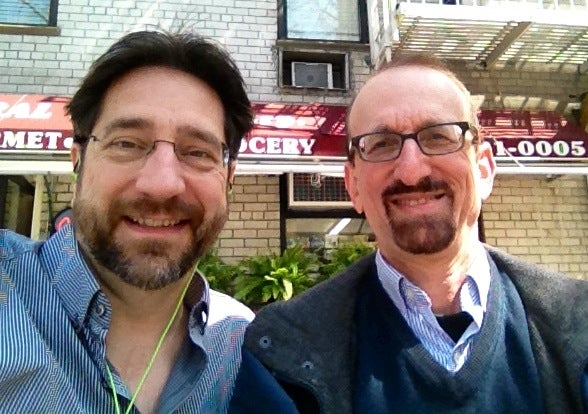 New York Local Board member Jeff Spurgeon, left, and Brian Lehrer 
SWAN Day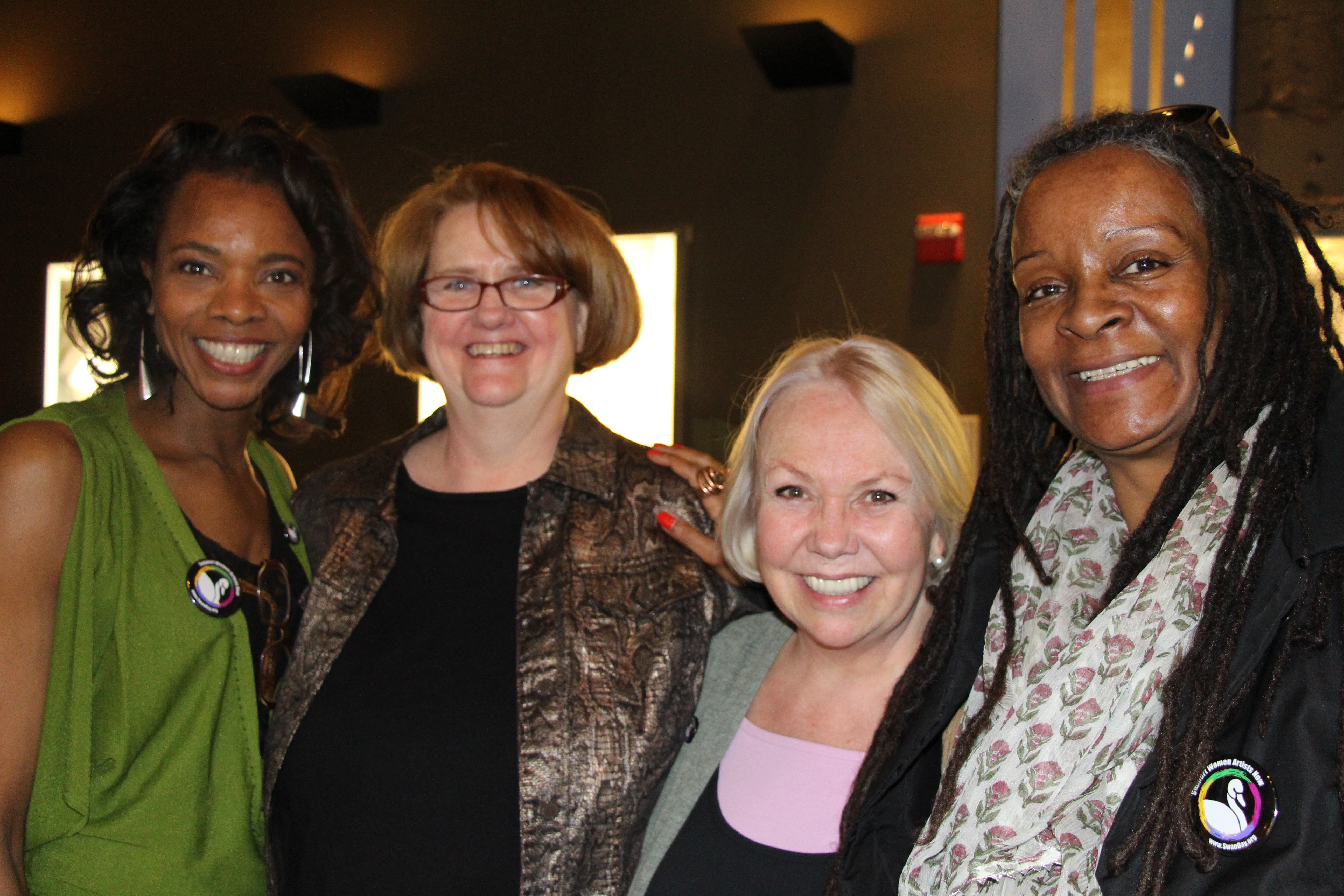 The SAG-AFTRA National Women's Committee co-sponsored a free screening of the documentary Girl Rising on March 30, which coincided with SWAN (Support Women Artists Now) Day, an annual event that celebrates women artists. Girl Rising highlights the power of education in changing the lives of girls in developing countries, and the screening was followed by a reception and panel discussion with the filmmakers. Pictured, from left, Avis Boone, SAG-AFTRA National Women's Committee; Terry Lawler, executive director, New York Women in Film & Television; leslie Shreve, co-chair, SAG-AFTRA National Women's Committee; Veronique Dombje, producer/director.
NYC Welcomes Back the Tonight Show
With a new host and a little help from recently extended film and TV incentives, The Tonight Show will return to New York early next year after a 42-year absence. In March, NBC announced that the show, which left N.Y. in 1972, would be returning when the current host, Jay Leno, retires in early 2014. New Yorker Jimmy Fallon will be taking over the hosting duties. Fallon currently hosts Late Night with Jimmy Fallon.
"The SAG-AFTRA New York Local is thrilled that The Tonight Show with long-time SNL alum Jimmy Fallon will be back in New York," said N.Y. Local Co-President Holter Graham. "With the tremendous opportunities for our actors and recording artists, we welcome Jimmy and The Tonight Show back to where it all began. This is a great example of why investment in New York media is a smart investment. There is no better platform for the promotion of New York talent, New York productions and New York itself than The Tonight Show. This is a real coup."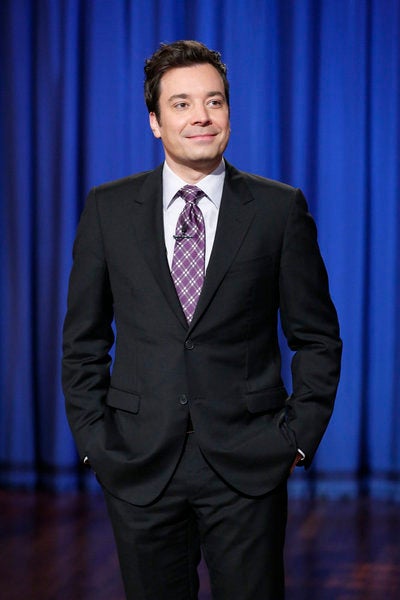 Jimmy Fallon. Photo courtesy of NBC Universal (NBCU Media Village)
Membership Meeting Recap
More than 200 members attended the SAG-AFTRA New York Spring Membership Meeting on April 15 at the DGA Theater. Highlights included:
 
• New York Local Co-Presidents Mike Hodge and Holter Graham opened the meeting with the exciting news about our move to a new space at 1900 Broadway (see top story). 
• While the status of the merger between the two legacy union health plans remains largely confidential, it was revealed that reciprocity committees had been set up and an initial exchange of data had taken place.
• New York Executive Director Jae Je Simmons noted the recent one-year anniversary of SAG-AFTRA and listed several accomplishments of the past year, including more than 1,000 member events, the ratification of the New York Local Constitution and Rules of Procedure and the negotiation of several contracts, most recently the Commercials Contracts. She also reported that New York hosted 111 film and television productions in 2012, and that 2013 was on track to be another busy and vibrant year for the local industry.
• Both National Co-Presidents Ken Howard and Roberta Reardon attended the meeting. Each reflected on their journeys in union service and their pride at the evolution of SAG-AFTRA so far.
• New York Chair Sue-Anne Morrow spoke about the Commercials Contracts Negotiating Committee and acknowledged the tenacity and dedication of members and staff. Details about the proposed contract will be shared with members soon via informational meetings.
• Assistant National Executive Director for Organizing Phil Denniston commented on recent organizing efforts, some of which by necessity had to remain confidential.
• Committee Co-Chair Janette Gautier gave a report on the Open Door Program, which despite the disruption caused by Hurricane Sandy last fall, has managed to reschedule and complete almost all of its appointments.
• N.Y. Local Government Affairs and Public Policy Co-Chair Ed Fry reported that the N.Y. State Child Performer Education and Trust Act has now been fully implemented. Information can be found here. Also, with the help of the Cuomo Administration, N.Y. passed a five-year extension (until 2019) of the film and TV tax incentives, now one of the largest film and TV incentive programs in the country.
• SAG Foundation Board members Rebecca Damon and Maureen Donnelly listed the many benefits available to all SAG-AFTRA members and noted the 20th Anniversary of the BookPALS program.
• Members were given the opportunity to ask questions from the floor, and the evening ended with the awarding of door prizes. 
It's Election Time!
We encourage all members of SAG-AFTRA to vote, especially in this, the very first election as a new union. It is your chance to make your voice heard. But have you considered serving your union as an elected representative? Elected representatives make policy and guide the union forward. There are many elected positions, which carry various levels of commitment and responsibility. The upcoming elections will determine national and local presidents, vice presidents, board members and convention delegates for the new union.
Some positions are designated for specific work categories and some are open to any member in good standing who meets the appropriate eligibility requirements. Be sure to check out the upcoming spring issue of the national SAG-AFTRA magazine for the official notice of nomination and election, which will include complete election eligibility and schedule information for the 2013 national and New York Local elections. Remember – it's your union!
CONVENTION 2013 IS COMING
 
Looking to get more involved with SAG-AFTRA? Want to represent others and have your voice heard? Consider running for convention delegate!
 
• The inaugural convention will be held at the J.W Marriott in Downtown Los Angeles from Sept. 26-29.
• This is the first SAG-AFTRA convention, and delegates will be making union history.
• Delegates will vote for the executive vice president and the vice president positions that represent geographic areas and membership categories.
• Important amendments to the SAG-AFTRA Constitution may be presented and voted on, as well as important resolutions.
• Highlights of the convention include keynote speeches, presentations and workshops.
• Delegates get a chance to meet members from across the country to discuss union business and have some fun.
Young Performers 
Click below to view video from the Young Performer's "Mock" Negotiations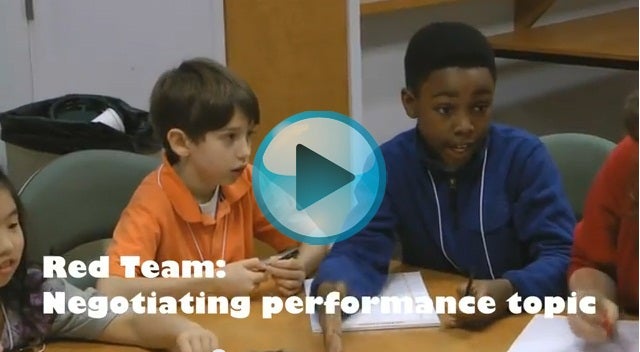 BookPALS
Click here to see a SAG Foundation BookPALS Read Across America video! Young performer Fatima Ptacek reads to kindergarten students at New York's P.S. 111 as part of BookPALS' 20th anniversary celebration.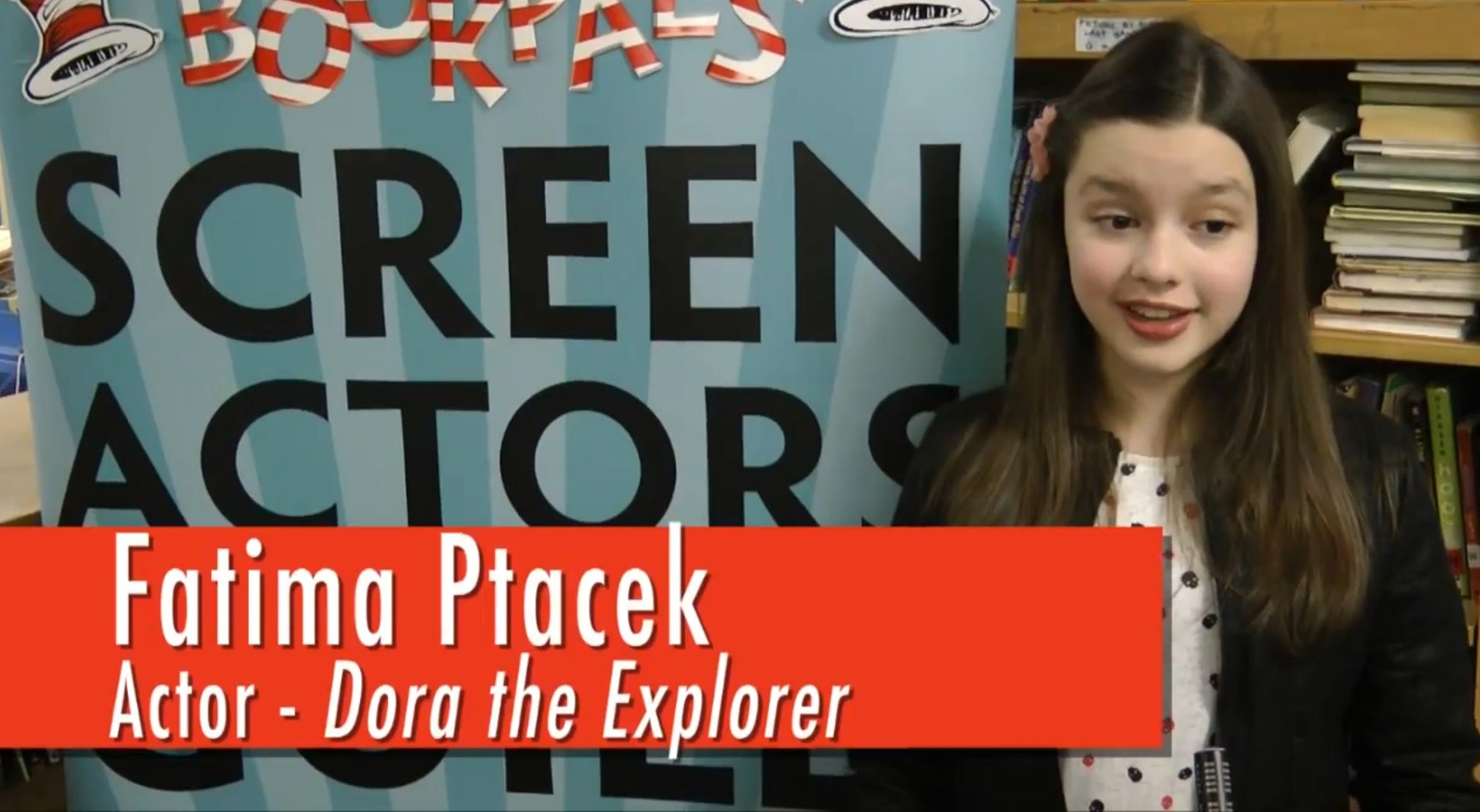 The Actors Fund
Click here to learn more about benefits and events offered by the Actors Fund.
New York Show Sheet
Production is ramping up in the New York area, make sure to click here to check out the latest New York Production Show Sheet!
Benefits of Membership
Click below to find out more about member events, deals and discounts.
How to Reach Us
There are many ways to stay in touch with the New York Local. Need to call us? Click here for a listing of local department contacts. You can also find us on Twitter and Facebook. Please visit our website and email us.
CORRECTION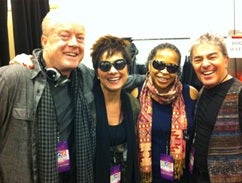 Correction: In the Winter 2013 issue of SAG-AFTRA NY, we mistakenly left National Board member Jon Joyce out of the photo caption accompanying the photo from the 12-12-12 Concert for Sandy Relief. Jon, along with Frank Simms, Elaine Caswell and Tawatha Agee, all performed with Roger Waters at the concert.