The Official E-Newsletter of the New Orleans Local
FILM INDUSTRY GROWING IN MISSISSIPPI
The material in this article was extracted from material provided to Local Board member Ritchie Montgomery by the Mississippi Film Office.

Since its creation in 2004, the Mississippi Motion Picture Incentive Program has successfully supported the development and attraction of on-location film production in Mississippi, with 2014 being the "tipping point" for the film industry. In 2014, 14 features and parts of two more features were filmed entirely in the state. Two short films, eight reality series, six documentaries and several commercials were also filmed. Direct production spending was between $50 million and $60 million. The payroll for Mississippians approached $20 million.

These projects were scattered throughout Mississippi, from Tupelo to Natchez and from Tunica to Ocean Springs. One thing that is always mentioned by cast and crew alike is the support and hospitality of the Mississippi communities, who roll out the red carpet for all productions, large or small, feature film or reality television. The commitment of these communities and of the state's elected officials to the growth of the industry has impressed every filmmaker who has worked in Mississippi.

Central to the mission of creating a vibrant and nurturing film environment, the Mississippi Film Office again supported the professional production alliances located in Jackson and on the coast, and sponsored statewide film festivals and related events through incentive grants and programming support. Additionally, it directly supported indigenous filmmaking by continuing to fund the Mississippi Emerging Filmmakers Grant program administered by the Mississippi Film and Video Alliance and supporting the efforts of Barefoot Documentary Workshops.
Stay Connected! A Note from Our President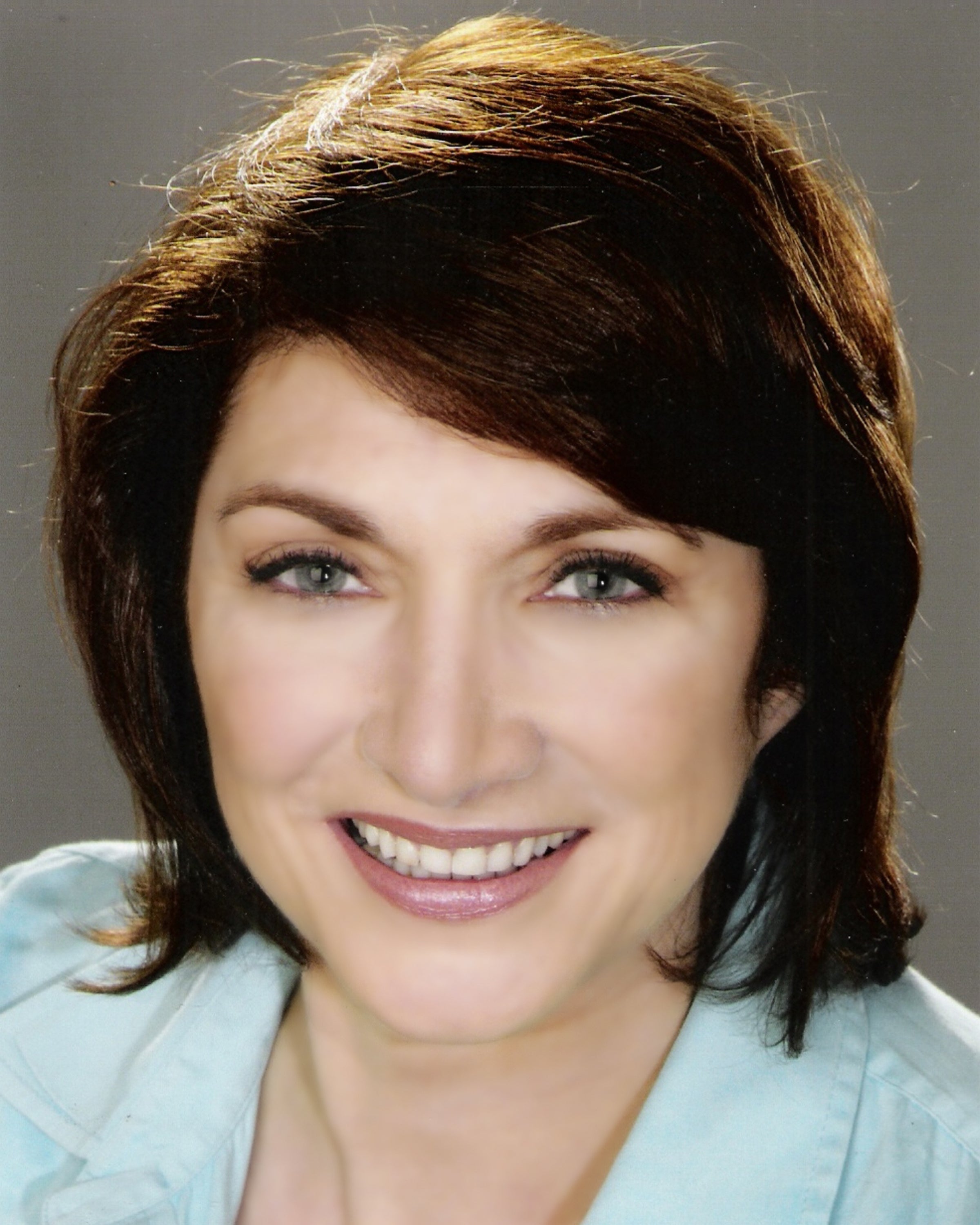 We need your photographs!

Many SAG-AFTRA New Orleans Local members are working all over Louisiana and Mississippi. We want to see you at work, so send us your pictures. Whether the photos are of you on the set, you on the air, you performing a stunt, or you recording a voiceover, we want to see them all!

We need photos to post in our upcoming newsletters, for our SAG-AFTRA New Orleans Local website, and more. Be an "on-the-ground" reporter and let us know what's happening to our local members. It's just another way to stay connected.
Send your photos to neworleans@sagaftra.org. You should include the names of all of the actors in the photo (and be sure you have their permission to submit it), some information about the event or circumstances, permission from the photographer (if it was taken by someone other than you), a credit and contact information for her or him, and your contact information in case we have questions or need more information.

The fine print: We anticipate receiving many photographs and will not be able to confirm receipt or use of every photo. By submitting your photo, you grant SAG-AFTRA permission to use it in connection with news and information about the New Orleans Local and confirm that you have permission from everyone depicted to submit the photo for such use as well as permission from the photographer, if it was someone other than yourself.

In case you didn't make it to our Nov. 23 meeting, it was a great success. Leslie Libman, director of some NCIS, NCIS: New Orleans episodes, and a lot of other television shows, was our guest speaker. Meagan Lewis, a 2014 Primetime Emmy Award winner for Outstanding Casting for a Drama Series, interviewed Leslie and facilitated a question-and-answer session.

We addressed many topics and reestablished connections as members helped members with answers and ideas. In addition, the members said it would be good if we formed a conservatory committee to explore a local conservatory program and that we should continue our meetups with members. If you are interested in finding potential presenters or helping out with the Conservatory Committee, please send me an email.

Finally, another way to stay informed is to connect to the resources available to you as a SAG-AFTRA member. There are a number of programs available online — even right now — hosted by our union and Screen Actors Guild Foundation.

Here's a link to the SAG Foundation Video Gallery to get you started.

The Business series has excellent informational programming, including social media, taming the inner critic, turning direction into action, working the film festival circuit and so on.

As Local Board members, we're not always sure what the issues of our members are. Please let us know what's going on, even if a union professional is helping resolve an issue. The only way you'll know that we've got your back is if we're in your loop. Please remember that I am here as your elected president to get answers to any questions you might have. Please do not hesitate to contact me. Please ask in your email that your request be directed to me.

Stay connected!

Diana Boylston, New Orleans Local President
Involvement: A Note from Our National Board Member


Here's hoping everyone is having a happy and prosperous New Year. At the last National Board meeting, the "powers that be" indicated that the new year will bring renewed emphasis and focus on organizing as well as increased member engagement. This should be welcome news to all of us.

If you review the recently approved Network Television Code, you will undoubtedly note the improvements achieved in the areas involving dramatic shows, stand-ins, minors, on-demand shows, linear streaming, subscription video on demand and secondary digital series. Kudos to the members of the Negotiating Committee!

The membership vote was 96 percent in favor of the new code. Sadly, however, only 12.45 percent of our membership voted. It is important for EVERY member to review and vote on our negotiated contracts.

Participation in creating audiobooks is close to 100 percent union-organized throughout the country. This is the result of great work by the organizing team.

I am happy to report that we continue to see improvement in the processing time for residuals. In 2013, 3.5 million checks were mailed to our members. I do not have the figures for 2014 yet, but I am sure it will be equally impressive.

SAG-AFTRA continues to be one of the few (if not the only) national unions to experience an increase in membership during the past few years. Unions continue to be under attack throughout the country. In case you are wondering, we now have approximately 160,000 active members nationwide. The New Orleans Local has approximately 850 members. One of our top priorities for the coming year is to increase our local's membership.

The title of my article is "Involvement." How can you get involved?

Your Local Board is seeking input from you, our members, as to what you would like to see in our newsletters.

We would also like you to tell us what your Local Board members can do to improve our local. Please let us know what your priorities are: Acting workshops, informal gatherings, etc. We welcome your feedback.

Fraternally yours,

Charles Ferrara
National Board Member and Local Vice President
An Interview with Harry Shearer
Interviewed in November 2013 by Artemis Preeshl

Part 4, Voiceover Acting
AP: What is the most important technique to develop for voiceovers in cartoons and games?
HS: I don't personally think of vocal acting as distinct from acting. In any situation possible in the shows I work on, I'll be doing my lines separately in a sequential take, so I take each line, two or three lines at a time, close my eyes, and not read them. My performances are better when I'm not reading them. When you get it inside you, it's always better. It's more like acting, less like reading. I still just try to make a character as real as possible given the constraints. Only — do it louder.
AP: Given that you have more remote recordings rather than the cast together on the studio set, how do you interpret cues in a digital medium?
HS: You know that it is playing it in your mind. The advantage: I act with myself on the radio show. You develop a good muscle for imagining, hearing the preceding link and convincing yourself — tricking yourself — into thinking that I heard it. It's an act of imagination. You have to do that, fit it into the context. Use your comic imagination. One gives different performances. Give them alternatives. If the preceding line is said one way, then give them options.

Part 5, Comedy
AP: You compared comedy to the timing and intonation of music. How can actors and directors refine their comic timing and intonations?
HS: Timing. You can't teach timing. The best story I heard was about a child on The Jack Benny Show. My mom told me the story. During dress rehearsal, a kid asked the question, "When the audience laughs, how long can I wait?" The kid never worked for Benny again. You know or you don't. The innateness of comedy timing: Everybody had a different sense of it. There are a million ways to drum 4/4. It's a personal thing. Trying to teach your sense of timing to someone is like teaching your rhythm to someone else. As a director, in the way you rehearse, you can impose a house style. You want to get an overall flow and pace of this picture. You try to force pace or pull it back up to adjust to the house style of a particular project. You can get a sense of "This show has its own pace."
AP: Which questions can comedy answer for today's society?
HS: Give up and move somewhere else. Today's society can't speak about comedy. I don't think comedy is a place to turn for optimism. We turn to comedy for commiseration — a way of knowing it has been bad before. It'll be bad again — we are a flawed species, we screw up. The louder people break is setup for a great punch line.

Ed. Note: Parts 1, Acting and Improvisation; 2, Trust on Set; and 3, Acting Style, appeared in the previous two newsletters.
Contract Q&A: Upgrades
Provided by Leslie Krensky
South Region Director, Contracts and Operations

What is generally required to be upgraded on a theatrical film or dramatic television program?
There are two ways to obtain an upgrade: (1) Being directed to speak and (2) being directed to perform stunt work. You must be given specific, individual direction to speak a specific line by the director or an AD and the dialogue must be recorded. If you are directed to perform a stunt, you are entitled to an upgrade. A performer can be directed to be involved in something hazardous that does not constitute stunt work and will not necessitate an upgrade.

What if I am asked to speak in unison with other performers or while other performers are speaking?
A background actor can be directed to speak at the same time as other performers or in unison with other performers. An upgrade is not required for these types of performances. Examples are the buzz of conversations you hear in a scene set in a restaurant, members of the press corps shouting out questions, or a group reciting the Pledge of Allegiance. Not every direction to a background actor to speak or sing necessitates an upgrade under the terms of the contracts.

What if I volunteer a line which ends up being recorded?
A background actor must be directed to speak in order to be entitled to a possible upgrade. A background actor should not speak on camera unless directed to speak by the director or an AD. A volunteered line will not qualify you for an upgrade even if it is recorded and is heard in the production as exhibited.

If I believe I have met the criteria for an upgrade and I am not offered a contract, what should I do?
Submit a claim to the union immediately as listed below. There is a strict 90-day time limit to file the claim, so it is imperative that you contact the union as soon as possible.

How do I file a claim for an upgrade on a theatrical film or dramatic television program?
Use this link to access the applicable Claim Inquiry Form for theatrical films and dramatic television programs.
Please submit your claim and documentation to Business Representative Doriza "Dori" Rivera by email at doriza.rivera@sagaftra.org. Please confirm that Dori has received the claim inquiry form. Dori can also be reached at (305) 663-7081. Keep in mind that there is a strict 90-day time limit to file a theatrical or television upgrade claim, so it is imperative that you notify the union as soon as possible.

Should I wait to file a claim until the film or television production is released?
No! Do not listen to anyone who advises you to wait until the film is released, as you will miss the 90-day deadline to file the claim. Submit the claim immediately after the date the possible upgrade occurred.

How am I paid if I am upgraded on a theatrical film or dramatic television program?
You will be due the difference between the amount paid for your work as a background actor and the minimum day performer rate applicable to the production on which you worked. If your performance remains in the production as exhibited, you will be entitled to future residuals and possibly screen credit.

What is generally required to be upgraded on a commercial?
An on-set upgrade is required if a performer is directed to speak individual dialogue which is recorded or if the performer is required to perform a stunt. Most upgrades on commercials, however, are the result of performances where no dialogue or stunt action is involved. These upgrades cannot be determined until the commercial is edited and ready for exhibition. In order to be upgraded based on a silent performance, an extra performer must (1) be identifiable, (2) appear in the foreground of the commercial, and (3) demonstrate or illustrate the product or service or react to the on- or off-camera message. The performer must meet all three criteria to be eligible for an upgrade. For example, an extra performer who is identifiable but does not meet the other criteria will not be eligible for an upgrade.

How do I file a claim for an upgrade on a commercial?
Use this link to access the Claim Inquiry Form for commercials.
Please submit your claim and documentation to Business Representative Jessica Vazquez by email at jessica.vazquez@sagaftra.org. Please confirm that Jessica has received the claim inquiry form. Jessica can also be reached at (305) 663-7083. Keep in mind that there is a limit to file the commercials upgrade claim, so it is imperative that you contact the union as soon as possible.

How am I paid if I am upgraded on a commercial?
You will be due the difference between the base session fee you received for your work as an extra performer and the minimum applicable principal performer rate. When the commercial in which you were upgraded is exhibited, you will receive holding and reuse fees.

What if I have additional questions?
For questions relating to theatrical and television production, contact Dori Rivera at (305) 663-7081 or by email at doriza.rivera@sagaftra.org. For questions relating to commercial production, contact Jessica Vazquez at (305) 663-7083 or by email at jessica.vazquez@sagaftra.org.
Perspective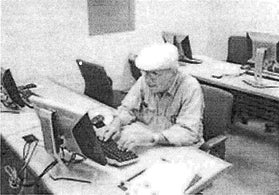 John Wilmot at a local iActor training session in 2009.
By John Wilmot
I have done about 40 theatrical leads; 50 or so feature films, TV movies and TV series; 25 or so industrial/nonbroadcast projects for Union Carbide, Miller Beer, New Orleans Museum of Art, etc.; and about 1,300 TV and radio spots.
On the business side of the "business," I have served on the SAG Steering Committee, the AFTRA Local Board (for several terms), and the current SAG-AFTRA Local Board. I organized and chaired the annual SAG meetings here for 20 years, served as national correspondent for both SAG and AFTRA, and was the founder and later president of Actors Alliance, a group formed to address a number of problems we were facing in this area a number of years ago.
To read more, click here.
Exploring Louisiana and Mississippi Resources: Film Commissions
There are a number of local and state film commissions in our area. Their Web pages have a lot of useful information. You should check them out!
Click here.
Union vs. Non-Union in a 'Right-to-Work' State
Many potential members have asked why they should join SAG-AFTRA in "right-to-work" states. Union membership provides many benefits and a level of recognition that does not exist for pre-members. Several myths about SAG-AFTRA and union membership are demolished in the following article. We hope that the material helps you better understand the true value of membership and gives you a few talking points to help you convince non-union actors you encounter on sets to join us in SAG-AFTRA.
Click here to read more.