The Official E-Newsletter of the New Mexico Local
THE IMPORTANCE OF BACKING UP YOUR (VALUABLE) DATA
by Chris Rogers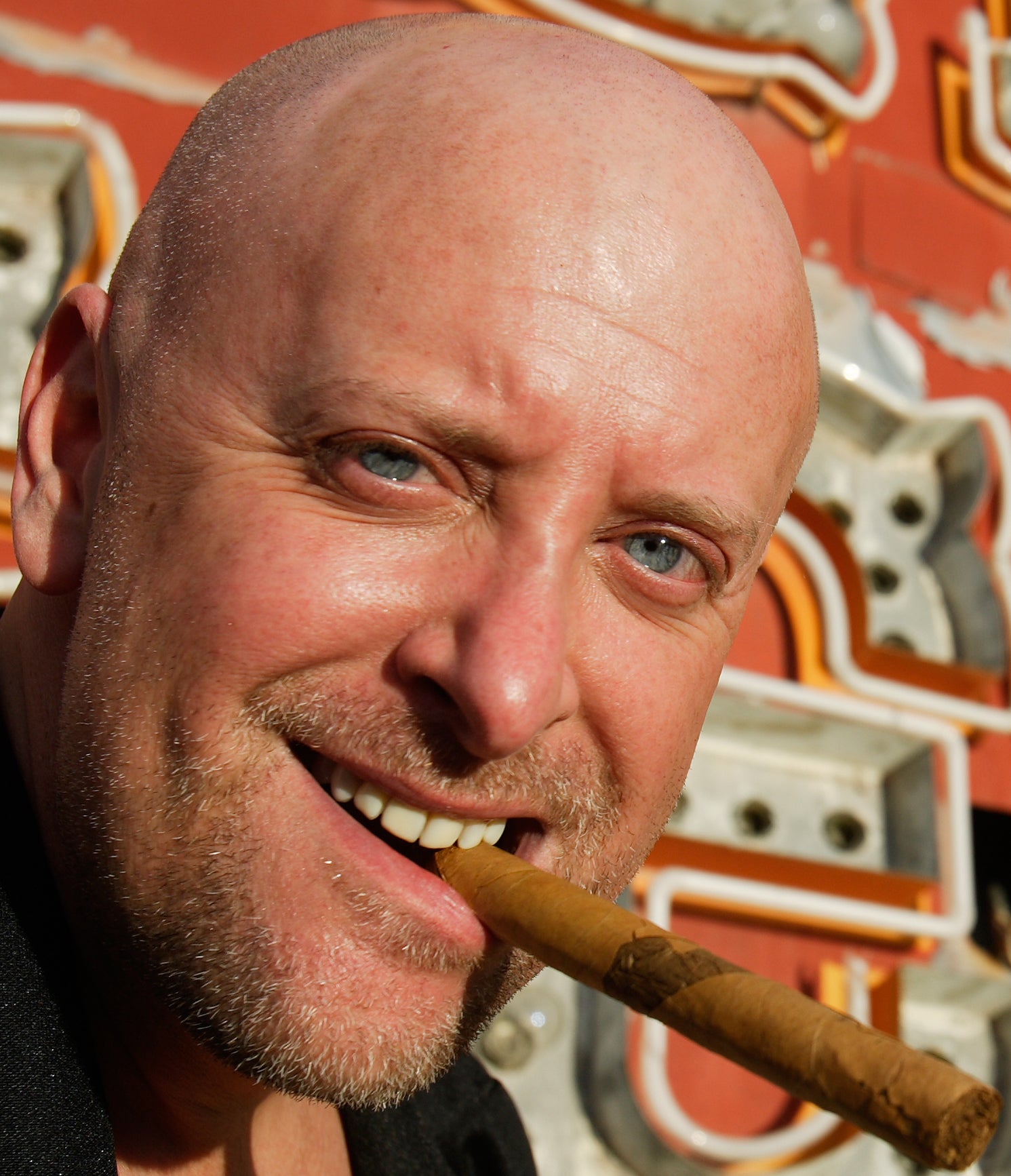 It's not sexy, but an important part of your computer's health is backing up your valuable data (headshots, resume, video, etc.). Many things can go wrong with your computer, but if it crashes due to a failure of the hard drive, you can lose all your data. Think about all the work you do on your computer every day, all the websites you go to, all the bills you pay online …

Most security experts say a user's data is not safe until it is in three different places. That way, if one method fails, you can recover your data from two other places. This usually results in data:
1. On your computer;
2. In the cloud/online; and
3. Physical media, such as a flash drive.

Some Internet providers offer space for free as part of your monthly bill. Usually, they ask you to keep a folder on your computer that uploads automatically to your segregated portion of the cloud. Anything in that folder gets copied.

You should especially do this with your cellphone. If you have an iPhone, Apple makes it easy with a one-click process in iTunes. I suggest doing this at least once per month. That way, if someone steals your phone, you can at least get the majority of your address book and photos copied from your backup onto your new phone.

Another option is to place a copy of all your headshots, resume, etc. on a flash drive. I suggest keeping this in your car. Most copy places will allow you to print off a flash drive. That way, if you are on the way to your audition and you realize you accidentally left your picture/resume at home, you can swing by a copier and print what you need.

Computers are full of man-made parts. You need to think in terms of when, not if it is going to fail. By some simple planning on your part, your acting career doesn't have to suffer!
Reprinted with permission from the Nevada Local newsletter, fall 2014.
UPDATE FROM LOCAL PRESIDENT TOM SCHUCH


Here we are at the beginning of 2015, and I'm looking forward to another great year in New Mexico in terms of TV and film production. More and more New Mexico actors are auditioning and being cast in a wide variety of television and film roles. No longer are New Mexico performers relegated to just day parts. Much of this growing success can be attributed to the hard work and continued training of our professional union actors and the strong support of our local casting directors.

I have sat and watched numerous locally shot and produced television series, realizing that many of those shows include what can be called an ensemble of professional New Mexico actors. It puts a big smile on my face to know that our local talent pool doesn't have to leave the state to find work. And, our local independent film industry continues to create compelling and important work, winning awards and acclaim throughout the country.

Speaking of which, we were very fortunate to have a panel discussion with Jo Edna Boldin and Marie Kohl, two very busy New Mexico casting directors, at our fall membership meeting. Along with other projects, they cast the first season of Manhattan. Also at the dais were six local members who were cast in recurring roles in that series. What resulted was a wonderful discussion about the casting process and an intimate look into our world as it relates to casting. We were given important advice and insight as to how we can be better prepared for successful auditions.

Local president Tom Schuch leads a Q&A with Jo Edna Boldin, Marie Kohl and local New Mexico members cast in the TV series Manhattan.

Prior to the general membership meeting and panel discussion, the New Mexico Local Board, with the valuable help of Director of Locals Administration Julie Crane, conducted a new member orientation. Many important subjects were covered, including a detailed explanation of the dues periods, set etiquette, agent relations and the business of acting.

A lot has been happening on a national basis with SAG-AFTRA. We negotiated our very first joint contract for TV/Theatrical, our financial position is strong and in the black, and your volunteer SAG-AFTRA New Mexico Local Board is working hard behind the scenes to make sure local actors are well represented nationally. Following is a report from First Vice President and National Board alternate Mel MacKaron (filling in for Roy Costley) that gives a detailed rundown on what is happening nationally.

To my fellow New Mexico actors: Train hard, don't give up and do great work. We'll see you on the set!

Tom Schuch
President, SAG-AFTRA New Mexico Local
1ST VICE PRESIDENT'S REPORT
by Mel MacKaron
First Vice President and National Board Alternate
This has been a robust time for your union — not even 3 years old and we have made significant gains.            
Heading the list of our recent accomplishments is our new 2014 SAG-AFTRA TV Animation Agreement and our new SAG-AFTRA Basic Cable Animation Agreement. Most important is that we now go to the bargaining table as one union (we keep reminding people that SAG and AFTRA do not exist anymore. We are SAG-AFTRA, one union). This means that we now negotiate from a position of strength, rather than as two separate entities trying to undercut one another. The contract has substantial wage increases, addresses compensation in the changing markets of streamed video on demand and increases contributions to our health plans.

On another positive note, the union has seen a dramatic increase in the number of residuals checks being received on behalf of performers in recent years. This, unfortunately, increased residuals processing time. However, thanks to the allocation of additional resources, processing times have been slashed dramatically over the past year. This is a reflection of SAG-AFTRA's efforts to make member service a priority.
I attended the National Board meeting in October as an alternate, where the board voted to retain David White as our national executive director. David is also our chief negotiator, and we could not have someone better in this position. David has often stressed that the four core functions of SAG-AFTRA are organizing, negotiations, timely payments to members (residuals) and contract enforcement. He and the governing body emphasize that SAG-AFTRA is the only organization in the world that can perform these functions. Last year, a major focus of the union was to improve member service (as evidenced by the previously mentioned improvement in residuals payments).

Also in the area of member service, the union is focusing on communications. If you have a question or problem, go to the SAG-AFTRA website, where you'll find the contact information you need to resolve your issue.

SAG-AFTRA has many outstanding people working for us. At the October National Board meeting, we heard about some of the accomplishments of other national staff:
•    Duncan Crabtree-Ireland, SAG-AFTRA's chief operating officer and general counsel, was recently installed as chair of the Conference of California Bar Associations;
•    Our legal department was won a Southern California Legal Department of the Year Diversity Award from the National Law Journal; and
•    Ray Rodriguez, our chief contracts officer, and Olga Rodriguez-Aguirre, our national director of theatrical contracts, were among the Imagen Foundation's Most Powerful and Influential Latinos in Entertainment.  

Congratulations to all.

In December, the National Board met again to review the newly negotiated Network Television Code contract. Rodriguez and Joan Halpern Weise, assistant national executive director of contracts, walked us through the document during the meeting. This contract, if ratified by the members, gets us some significant gains.  

Please take the time to study this (and all) contracts. Learn the language and what these agreements mean to you and your career. The SAG-AFTRA website has a wealth of information for you.

And while you're getting up to speed on all things SAG-AFTRA, later this year we will have our second election cycle. Give some thought to running for an office. There will surely be openings, and we need qualified members with fresh ideas and perspectives in our local. It's an opportunity to serve yourself and your fellow members.

Finally, the state Legislature will be convening soon, and one issue looms large for those of us in New Mexico: "right-to-work" (RTW). New Mexico is surrounded by RTW states, and a large contingency of legislators have it on their agenda to make us go that route. You will hear arguments that right-to-work is good for the economy, that it creates jobs or that it makes us competitive with other states. Those arguments are spurious. RTW will do our industry more harm than good. Its goal is to remove union protections for which we have fought hard. We'll keep you posted on how you can help, but the most important thing is if right-to-work legislation is presented this year, get involved on some level and encourage your family, friends and acquaintances to join the fight, because the outcome will affect them as surely as it will affect us.  

On that happy note, I'll close and thank you for reading this and for being in the greatest entertainment union on earth. It has been a good year for us, and the next should be even better.
SAG AWARDS VIEWING PARTY RETURNS: BE THERE OR BE SQUARE!

It won't be long now: The SAG-AFTRA New Mexico Local invites all New Mexico members and film industry professionals and their guests to join in the festivities of our annual SAG Awards viewing party. Let's toast our favorites and celebrate our stellar New Mexico film industry together!

When: Sunday, Jan. 25, 2015
5 p.m., pre-show party and mixer
6 – 8 p.m., awards show viewing and door prizes

Where: Uptown Sports Bar
6601 Uptown Blvd.
Albuquerque, NM 87110

Cost: No cover charge (complimentary admission); drinks and food available for purchase
No RSVP Necessary

Dress Code:  New Mexico formal and fun
SAG FOUNDATION A GREAT RESOURCE FOR MEMBERS
by Nicole Hakim Yohn
Michigan Local First Vice President
Hi everyone! There are so many times that I am asked, "What does the union do for people?" Many do not understand the depth of benefits afforded to us by being members of a union. One such benefit I would like to share with you is the Screen Actors Guild Foundation.

Are you connected with the foundation through emails, Facebook, Twitter, Instagram or YouTube? How about all of them? If not, you are missing an important benefit to your membership. The foundation uses no union dues and all donations are used for the benefit of SAG-AFTRA members. In 2013, $400,000 was awarded to members in the form of scholarships and $800,000 was granted in emergency and catastrophic health funds. But you don't need to be in financial need to benefit from the foundation.
In 2013, the foundation had 640 workshops and seminars, in addition to providing facilities like the Don LaFontaine Voiceover Lab. About 37,000 members attended these wonderful opportunities and another 300,000-plus benefited from live-stream and video views.

If you have not taken part in any of these amazing benefits or would like to learn more, please go to the foundation's website, sagfoundation.org. Here you will be able to sign up for email alerts and learn about the offered programs in more detail. You can also follow the foundation on Facebook, Twitter, Instagram and YouTube.

You benefit from your SAG-AFTRA membership every day in a tangible way. Don't miss out on the SAG Foundation and the opportunities afforded to you.
Reprinted with permission from the Michigan Local newsletter, fall 2014.
WELCOME RECENT NEW MEMBERS AND TRANSFERS

New members: Roy A. Ward, Maisie Luke McMaster, Kim Nieve Larrichio, Andrea Kepple, Sylvia Adelina Padilla, Aaron Archie Wright, Judith Jones, Adam Joaquin Gonzalez, Bruce Holmes, Peter Diseth, Sage Elise Bell, Nathaniel Auguston, Robert Rivera, Julian D'Valois Ortega, Leedy Corbin, Frank Andrade Mestas, Patricio Delgado, Andersen Kee, Lindsy Campbell, Marty Lindsey, Diane Villegas, Forrest Goodluck, Kelley Lewallen, Michael Fletcher, Alex Thorne, Jesi Raelyn Rael, Clinton Ejay Roberts, Ted Stallings, Johnny Palomarez, Nando Betancur, Merritt C. Glover, Jonathan Richards, Rachael Elaine, Greenberg, Samson Snell, Travis Armstrong, Matthew Puett, Jeanine Mason

Transfers in: Brytnee Nychelle Ratledge, Betty Jean Stokey, Stephen Burhoe