The Official E-Newsletter of the Nevada Local
COMPUTER GEEK CORNER
Chris Rogers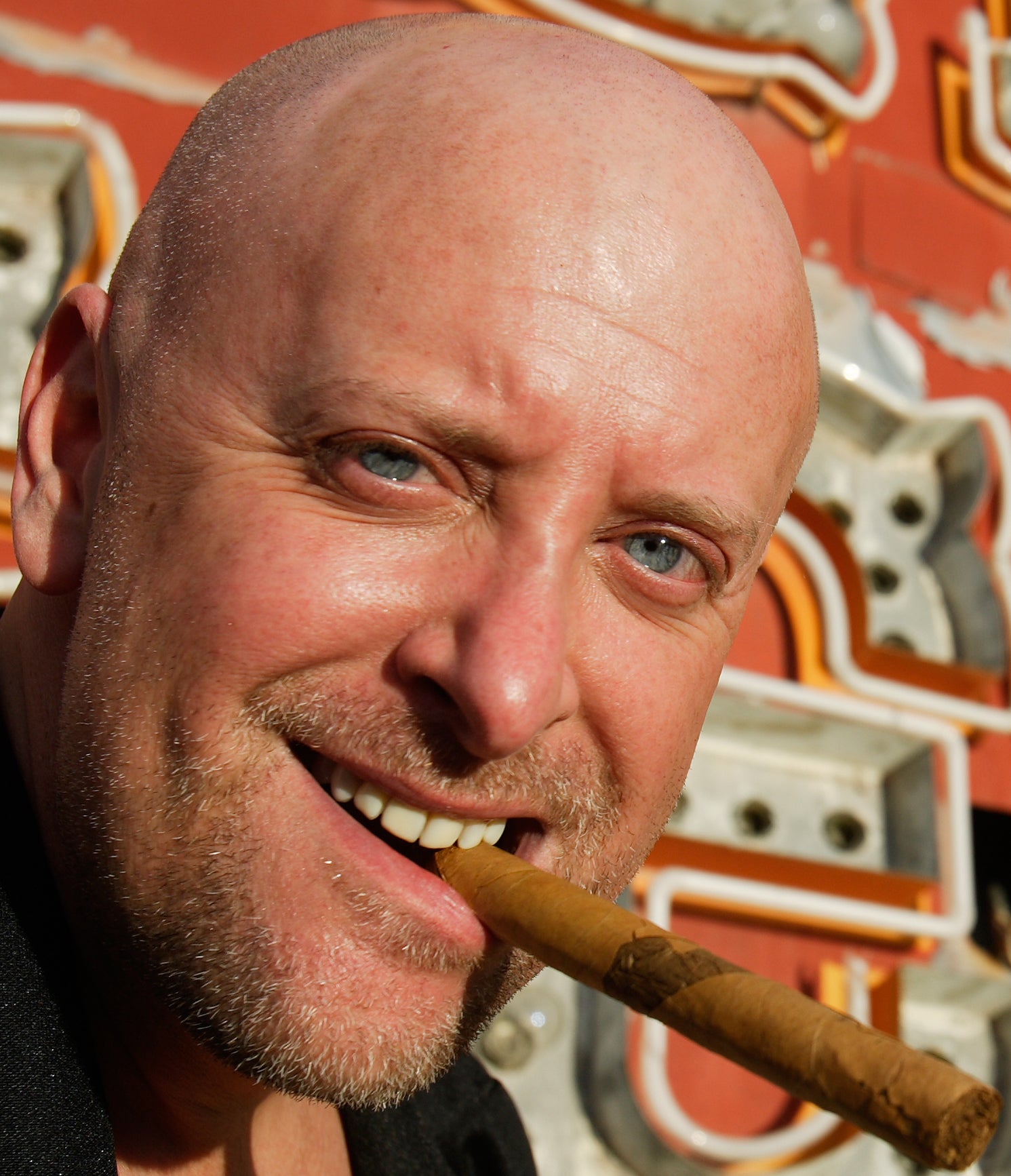 The Importance of Backing Up Your (Valuable) Data

It's not sexy, but an important part of your computer's health is backing up your valuable data (headshots, resume, video, etc.). Many things can go wrong with your computer, but if it crashes due to a failure of the hard drive, you can lose all your data. Think about all the work you do on your computer every day, all the websites you go to, all the bills you pay online …

Most security experts say a user's data is not safe until it is in three different places. That way, if one method fails, you can recover your data from two other places. This usually results in data:
1.  On your computer;
2.  In the cloud/online; and
3.  Physical media, such as a flash drive

Some Internet providers offer space for free as part of your monthly bill. Usually, they ask you to keep a folder on your computer that uploads automatically to your segregated portion of the cloud. Anything in that folder gets copied.

You should especially do this with your cellphone. If you have an iPhone, Apple makes it easy with a one-click process in iTunes. I suggest doing this at least once per month. That way, if someone steals your phone, you can at least get the majority of your address book and photos copied from your backup onto your new phone.

Another option is to place a copy of all your headshots, resume, etc. on a flash drive. I suggest keeping this in your car. Most copy places will allow you to print off a flash drive. That way, if you are on the way to your audition and you realize you accidentally left your picture/resume at home, you can swing by a copier and print what you need.

Computers are full of man-made parts. You need to think in terms of when, not if it is going to fail. By some simple planning on your part, your acting career doesn't have to suffer!
WELCOME RECENT NEW MEMBERS AND TRANSFERS

New members: David F. Harris, Jaymes Vaughan, Daniel TwoFeathers, Jonathan Broderick Moss, Zacharias Tapp, Kaci Machacyk, Joseph T. Bell, Amber Blow, Brandon Severs

Transfers in: Anthony Brand, Barbara Brighton, Giada Lazzeri, Karim Fawzy
NEVADA LOCAL BOARD
President
Barbara M. Grant
Vice President
Arttours Weeden
2nd Vice President
Rick Rockne
Secretary
Mary Ann Hebinck
Local Board Members
Guy Chapman
Art Lynch
Scott Mirne
Kim Renee
Heart Lanier Shapré
Bobbie Wolff
National Board Member
Art Lynch
A Message from the Nevada Local President
By Barbara Grant
To those members (you know who you are) who came to our SAG-AFTRA Nevada Local annual meeting last month: Thank you. We always appreciate your participation. For those who didn't make it, I really hope to see you there next year. This is not only an informative event, but a fun way to see your fellow union members and a great morale booster for us all! A special note of thanks to Teamsters Local 631 for allowing us to use their hall.  

A few items worth noting from the meeting: Julie Crane, the Locals Administration Staff liaison for our market reminded everyone of what a valuable resource the SAG-AFTRA website is and that it's more streamlined and interactive than ever. She also reiterated how important it is to have your current contact information — especially email — registered with the union so you can receive national and local updates. Also, remember to set up a free profile on the iActor section of the site to be searchable by casting directors if you haven't already.

SAG-AFTRA's new regional set relations representative, Lori Shockley, stopped by the membership meeting and introduced herself to the Nevada Local members. Lori is based in Dallas, but will be visiting sets in markets across the country without staffs or offices where there are clusters of production — this includes Nevada! Her responsibilities involve contract enforcement, building relationships with production staff, providing outreach to performers and covering emergency set visits.

Another issue discussed during the meeting was members' concerns that the Nevada film incentive program was significantly reduced recently in order to help fund the new Tesla manufacturing plant. The good news though is we hear from several reliable sources that the governor's plan for 2015 includes replacing these funds.

As many of you know, Nevada has had a few projects produced here using the new film incentive, including Paul Blart: Mall Cop 2, the untitled Gerardo Naranjo project and Sin City Saints. Also, as part of the incentive program, our state legislature made it mandatory for every production approved under the program to hold an open meeting in Nevada before shooting begins. I have attended some and saw a number of my fellow SAG-AFTRA members there, as well (I thank you all). These meetings have proven to be advantageous not only to our union members, but to the production company and other industry partners in helping us all work together more smoothly. We will keep you posted on film incentive developments as they progress.

From left, Heart Shapré, Arttours Weeden, Julie Crane, Barbara Grant, Rick Rockne and Kim Reneé. Photo by Anna Wendt

Nevada members engaged in the meeting. Photo by Anna Wendt

For new Nevada residents, if you have relocated to Nevada from another state, welcome! Please do yourself and our local a favor by changing your affiliation to the Nevada Local so that you can receive communications specific to our market from SAG-AFTRA and be counted as one of our members. You lose nothing; you only gain from this.

The SAG Foundation, which conducts workshops in N.Y., L.A. and other cities, recently held two LifeRaft Q&As and several Casting Access Project workshops in Nevada. It was great to see so many of you participated. Please see Anna Wendt's article for a summary of the exciting events. Good news: One of the visiting casting directors, Jason Woods, the head of casting for Lifetime, History and A&E channels, told me he plans on coming back to Nevada for a conservatory session in the spring.

I also announced at the meeting there is now a Safety Hotline you will all want to program in your phones. The number is (844) SAFER SET (844-723-3773). Use this emergency number any time, night or day, during non-business hours if you have concerns about hazardous work, find yourself shooting in a dangerous location or are concerned about issues involving minors. All calls are confidential. This number is only for safety issues or to report serious working conditions violations. If you have other questions or concerns, please refer to the SAG-AFTRA Nevada Local Support Contact List.

I want to sincerely thank Bobbie Wolff for organizing SAG-AFTRA's participation and sponsorship of the Las Vegas Halloween Parade and for building and designing the float so that members who could not walk the length of the parade were still able to participate. It was a shame we didn't have more of our union members there this year because it really is a wonderful time and a great way to make our presence known as we march our SAG-AFTRA banner down Fremont Street.

Last, but not at all least, mark your calendars: The SAG Awards Viewing Party will be Jan. 25 at Tommy Rockers on Dean Martin Drive. This party is for union members only (plus one guest) and starts at 4 p.m. Look for an electronic invitation coming soon. Have a great, safe and happy holiday season and let's make 2015 the best yet for the SAG-AFTRA Nevada Local!
National Board Member's Report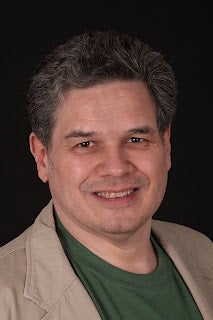 We are the greatest union in the world — for actors we are the standard. That is how I and many others describe our still-new union, SAG-AFTRA. We are the union of the future.

It is up to us, the membership, to keep this union strong and build toward an even brighter future. Thank you to all of you who take part in local events, including the recent SAG Foundation events, the Fifth Annual Las Vegas Halloween Parade and the membership meeting. It was good to see the SAG Foundation return to Nevada, as one of many member-centered services we have been working on from the national and local levels. Do check out and take full advantage of video and other services at the new foundation website. There are many services for members and their families available — take a look.

Thank you to all of you who tell others about our union, who evangelize the need for unions and who help turn SAG-AFTRA-eligible performers into SAG-AFTRA members.

You are not in violation of Rule One if you audition for non-union work, only if you accept and do the work without a union contract. The power to help organize and to build future work in Nevada is in your hands. Show those hiring that union means talent. And report anyone who works without a union contract to your union.

Harsh words, but it's a building block for supporting the union that has given us gains in both the commercial and theatrical contracts, provided the first-ever music video contract and unified entertainment union professionals under one umbrella, SAG-AFTRA.

I have worked low-budget roles under contract, background and principal, after auditioning and gaining help from union staff to organize a project. You can too.

The holidays are here, and with them a time for family, friends, comrades and location shooting.

If you wish to work, keep in close touch with your agent and the location background casting companies. Also, prove to the non-union producers that you are worth a union contract and will not work without one.

The work is out there and is growing for Nevada actors.

Feel free to contact me on any issues you may have concerns with that I should take to the National Board or committees.

Together, we can make 2015 and beyond union years here in Nevada!

May you have the best of holidays and a very happy new year.

Solidarity,
Art Lynch
Editor's Column
By Anna Wendt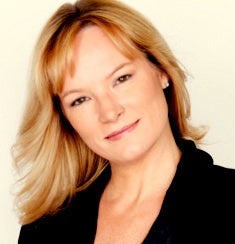 On the last weekend of October, the SAG Foundation held a two-day workshop program in Nevada, a first for our local. Prestigious casting directors from Los Angeles, including Beth Klein, Jason Wood, Christian Kaplan and Russell Boast all came to Las Vegas to participate.
As many of you may know, the SAG Foundation is an organization for all SAG-AFTRA members nationwide. If you are not already registered on the SAG Foundation's website, you will want to do so in order to be up to date on all it offers us. Just go to SAGFoundation.org and create an account. The SAG Foundation and its programs are free to members and it is privately funded by donations and not from member dues.
I was so happy to see so many members participate in the sessions. As part of this event, and one that I attended personally, Klein, vice president of casting for NBCUniversal, held a highly informative Q&A for union members.
In her 25-plus years in the industry, Klein has been involved in casting thousands of actors for various roles in countless projects. Klein told us that in addition to several projects she's currently involved with, she was especially excited to have worked on the live version of Peter Pan, which aired on Dec. 4 on NBC. It starred Allison Williams as Peter Pan and Christopher Walken as Captain Hook.
The tips and tools Klein provided to participants were invaluable, and many had the opportunity to ask specific questions about the casting process. At the end, an actor asked Klein what is one of the areas that is most important to her in the general area of casting, and Klein said, "More and more, what is important to me is that we, as casting directors, continue the diversity initiative, to show the world as we see it, as it really is, and bring that to television and film."

Left, casting director Jason Wood engages with members during a SAG Foundation CAP workshop. Photo by Anna Wendt. Right, Anna Wendt and Rochelle Rose, SAG Foundation national director of performers programs. Photo by Bobbie Wolff
On behalf of our Nevada union members, I would like to especially thank Rochelle Rose, national director of performers programs, and Karina Harris of the SAG Foundation, as well as Julie Crane.
As 2014 comes to a close, I would like to remind everyone that we welcome any member who would like to submit articles to be included in the newsletter. Please email your article draft to nevada@sagaftra.org.
Articles should be of general interest to SAG-AFTRA Nevada Local members and are best at 250 to 400 words in length. All submissions are reviewed by the union, both local and national, before publication. We publish our newsletter electronically three to four times per year, so any article submitted is considered for the next future issue. To make sure you are receiving the newsletter by email, as this is the only way it is sent to members, please make sure your contact information is up to date in your member profile of the SAGAFTRA.org website.
Las Vegas Halloween Parade in Review
By Bobbie Wolff
SAG-AFTRA Nevada Local Board Member

Nevada SAG-AFTRA members proudly carried the union banner in the Fifth Annual Las Vegas Halloween Parade on Oct. 31. This was the fourth year that the Nevada Local participated as event sponsors.

The annual Las Vegas Halloween Parade was founded by Cory Mervis, a New York SAG-AFTRA member, after she moved to Las Vegas in 2009. Having grown up in New York, some of her fondest memories were of the Halloween parades and events there. Once she realized that Las Vegas had no such event, she made it her mission to start one. On Oct. 31, 2010, she launched the Las Vegas Halloween parade downtown on 4th Street. The parade was designed to be a family-friendly, community-building event that allows anyone in costume to be a part of the parade at no charge. The event expenses are completely paid for by the sponsors. In 2013, the parade route was moved to its current location, starting on Fremont Street at 12th Street and ending at 6th Street downtown.

SAG-AFTRA Nevada Local members walk the parade carrying the union's banner. Photo by Bobbie Wolff
The SAG-AFTRA Nevada Local participates as a sponsor in the parade for three reasons: To contribute to keeping this a free community event; to be visible as an active organization in the Las Vegas area; and to be a part of a family-friendly event together.

To accommodate SAG-AFTRA members that were unable to walk the six-block parade route, a small float called Cleopatra's Barge followed the members carrying the banner. Those riding this year's float included Nevada Local President Barbara Grant and Secretary Mary Ann Hebinck.

Many of the Art Cars that participate in the parade are regularly seen at the Burning Man event in Northern Nevada, including a fire-breathing dragon that came all the way from Detroit to participate in this year's parade.