The Official E-Newsletter of the Nevada Local
CONSERVATORY UPDATE
Al Onorato made a special appearance at the SAG-AFTRA Nevada Local Conservatory on April 27 to talk about his experiences as a manager. He also advised actors on what managers do for their talent and the traits, skills and education managers look for when signing an actor to represent. He took time to learn about each attendee, and also watched and coached several monologues. 
Al Onorato is currently a partner at Unified Management. Prior to this, he was vice president in charge of talent and casting at Columbia Pictures Television, among other credentials.

From left, Al Onorato, Adam Hill and Barbara Grant at the April 27 Conservatory. Photo by Anna Wendt.

Linda Bearman also spoke at a conservatory held on May 18. Linda is a voiceover expert and coach with many years of experience. She shared her knowledge with attendees. Linda teaches at Craft Acting Studio in Las Vegas.
If you know of an entertainment expert interested in speaking at one of our conservatory events (appearances are not compensated but some travel is paid for speakers from out of town), or you are an actor interested in joining one or a season of events, send us an email.
WELCOME RECENT NEW MEMBERS AND TRANSFERS
New Members: Katana Martinez, Dee Drenta, Amy Seddon Ebert, Manuel Touzjian, Ronnie Thurmand, Timothy Skyler Dunigan, Franklin D. English, Jabari Flanagan, Cruz A. Colmenares
Transfers In: Eddie A. Webb, Eileen Rene Prudhont, John Prudhont, Darren Melton, Cesar Lazcano, Billy Concha, Sara Michelle Ben Av, Lefty, Audrey King-Lewis
A Message from the Nevada Local President
By Barbara Grant
Whew, what a spring and early summer we had! It was great to see so many of our members working on the set again in Mall Cop 2, the untitled Gerardo Naranjo project, Killers at Play, Modern Family and more! I want to address a few things that came up several times over the course of these projects.
The first is that, as much as I care about the members of our Nevada union, I am not the one to call and ask about on-set issues. Neither is Julie Crane. Our roles with the union, mine as an elected volunteer and hers as director of locals administration, do not include on-set issues or processing member grievances.
Here's a link to the SAG-AFTRA Nevada Local Support Contact List. It's a good idea to program some of these numbers in your cell phone or print the list out and keep on hand. Also, the 24-hour safety hotline number for SAG-AFTRA is on the back of your membership card if a safety issue or other urgent matter occurs while working.
Although it is not the union's role to get you a job, it is the union's role to protect you while on set. It is your responsibility to know the rules and what to do if you encounter a problem on set. For example, if you have questions about how often you should get a meal break, receive a wardrobe bump, minimum turnaround time for multiple day bookings, zoning, etc., the SAG-AFTRA website has links to everything you will need to answer your questions. The website is the best source, as information does sometimes change and the most updated information is available there.
It is important that you handle on-set issues using the proper protocol to show that you are a knowledgeable member of the union and a true professional on the set. I know from experience it can be frustrating sometimes on a long shoot, but complaining loudly without following proper protocol does nothing to help you. It is more likely to result in a resolution of your problem if you go through the proper channels and documentation, to file a claim. Write down everything, the date, the time, the situation, the person(s) involved, so that your claim is as specific as possible. The forms for this are on the SAG-AFTRA website here. Please be aware that the more issues that are filed in the proper manner, the more the production companies will see that we mean business.
One more thing: If you are hired as a background actor and you speak, and it is picked up, you are not going to be bumped up to day player unless you were specifically directed by the director to speak the line. Also, while working as a background actor, do not stare directly at the camera, this is called "spiking."
Lastly, remember, as a union member, you have benefits. One of them is discounts, which you can find on the SAGAFTRA.org website. There are discounts on AT&T Wireless, IMDBPro, Backstage, Zipcar, Hertz, Avis, Budget, UPS Stores and more!
National Board Member's Report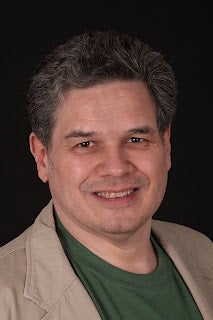 The first weekend of September is Labor Day Weekend. Be union proud and union active.
SAG-AFTRA is a union. We have over 80 years of history of being a part of and standing up for the rights of all workers.
It is up to us as members to build local work, help non-union, low-budget producers off the anti-union bottle, to grow our qualified professional union talent pool, and to continue to let the national office know how much we value and want to see the return of an office and a local executive with boots on the ground in Nevada.

Being SAG-AFTRA is difficult, given that we live in a so-called "right-to-work state." We all make sacrifices by sticking to our beliefs and proudly being union. But it is worth the price. By sticking to our guns, we keep the union strong.

We Need to Organize this Marketplace
It takes all of you, as members, for us to be successful and end the flow of union work to non-union talent, a difficult task in a "right-to-work-for-less-and-be-terminated-at-will" state.

All of us, as front line activist members, need to encourage qualified pre-union talent to join our ranks. If we do not, then the non-union pool will grow and make it increasingly difficult for our union to organize union work for all of us.
No matter what they say, you may audition for non-union projects — and once you have won them over you must have a union contract to do the work. Be honest and upfront as you audition; do not hide your union membership. You are an asset to productions and are in a position to demonstrate the professional advantages of using union talent.
'Right-to-Work' is Theft.
As one columnist put it, "Right-to-work is theft." Can I walk into your country club and use all the services without paying, while you as a member have to pay for that membership and those services. Non-union talent can work without having to join the union, gaining all the benefits we have earned over the years. Can I get a lawyer or doctor who does non-union commercials to give me their services for less than they claim they are worth? How long would that doctor, lawyer or country club stay in business giving it all away for free?
Support politicians who will vote in support of unions. Get active in battles to undo this unfair legislation. Turn down non-union work. Report members who work "off the card." Let your voice be heard.
SAG-AFTRA Online

SAGindie, the SAG Foundation and other sites remain active as a resource for members and producers alike. Use the SAG-AFTRA site for constant event information, news and services updates as well as history, basic rules, reports and features stories.
SAG-AFTRA: A Bright Future
We bring the strength of the largest union in the industry, made up of a wide range of professionals in multiple areas of this increasingly monolithic industry. We are prepared for the growing power on the other side of the negotiating table, anti-union attitudes, the merging of technologies and ongoing changes in the professional landscape.
Be proud and join me in being thankful this Labor Day season that we finally have joined into one unified force for all members, and for all future performers.
Solidarity,

Art Lynch
National Board Director, Nevada
Letter from the Editor: The SAG Foundation Offers CAP Online
By Anna Wendt
I have always appreciated the programs offered by the SAG Foundation. They are a wonderful way to keep our skills fresh and learn new ones. Those of us who have lived in L.A. or New York know about the Casting Access Project workshops available to members. I participated in them when I lived in New York.
The good news is that there is now an option for those of us who live outside of New York and Los Angeles to audition for, and be critiqued by, a major casting director.
When I read about the Casting Access Project Online (CAP), I decided to give it a try, both for my benefit and for other members who don't know about it or are wondering how to do it.
The scene is provided by CAP. I had my sister read the scene with me and my husband record it on my iPad. Then I uploaded it to YouTube as a private video, which is what they request. Of course, there are several other ways to do this, but it was easy to do from my mobile device.
I emailed my scene to the contact provided in the CAP Online email that came with my sides. A few days later, I received an email with the casting director's critique.
To give you an idea of how this works, at the bottom of this article is a link to my scene.
Below are the steps required to do your own CAP Online scene.
First go to sagfoundation.org and set up user account. You will then start to get emails from the SAG Foundation letting you know about all kinds of events, live-stream viewing and instructional videos (a detailed description of the SAG Foundation's programs and outreach is provided in the next article, Do You Do the SAG Foundation?)
When you see an email that says "CAP Online Orientation," just click on the link (the orientation is offered four times per year).
When you go into sagfoundation.org from this link, you will RSVP to the online orientation. Then you will follow instructions that include creating a Casting Access Project profile. It will ask for your character type and level of acting experience, and ask you to attach a headshot and resume, etc. After you do this, you will have completed your online orientation.
Look for the CAP Online emails. There are one or two CAP Online sessions per month, limited to 20 actors.
When you see the email, click on it and RSVP when it takes you to the SAG Foundation website. Then you will receive an email saying you've been selected and that your sides are forthcoming.
After that, you will receive your sides and about five days to record and submit your scene using YouTube.
Link to my CAP Online scene.
Link to SAGFoundation.org Casting Access Project Online website page for registration and questions.
Do You Do the SAG Foundation?
By Art Lynch
Your feedback is sought.
Do you use the services of the SAG Foundation? If not, why not? What services are you familiar with? The SAG Foundation needs to find out what is working for you as members, what you feel is not working and why. They are also interested in your ideas on how to do more for Nevada union membership.
Your responses to surveys, contact with the Foundation and level of interest and volunteerism determines the level of local services, and the nature of services, you will support with your attendance.
Conversations provide career and cast live Q&A sessions online. The SAG Foundation provides archived sessions, including those that were mastered on DVD prior to the launch of Internet services. This includes free casting director workshops, agent panels, producers and directors panels, panels of actors and panels of other industry professionals.
LifeRaft, which is similar to Conversations, focuses on the business side of acting: what it takes to become and survive as an actor in today's world, including both coasts and across the country.
Actors, including students, have access to thousands of dollars worth of seminars and services for free online live or in person if you are a union member and RSVP. There is also great programming in the Foundation's archived material on their website.
The SAG Foundation also provides scholarships, emergency assistance, tax assistance and other services for SAG-AFTRA members and their families.
There are programs open to all members in the area of catastrophic health and other insurance options, separate from the union's retirement and health programs.
The most successful SAG Foundation program, one close to its mission and heart, is children's reading programs. These include BookPALS, where union members volunteer to go out to schools and communities and read to children. Storybook Online features recognizable talent reading children's books online.
All services are free for union members and their families, and many are open to the public without charge as well.
Decisions on distribution of live local programs are determined by the amount of interest shown in online participation and online contact with the Foundation. The Foundation works on donations and is not funded by your dues or initiation fees.
For additional information, to provide feedback or to take part in SAG Foundation programs, click here.
Computer Geek's Corner
By Chris Rogers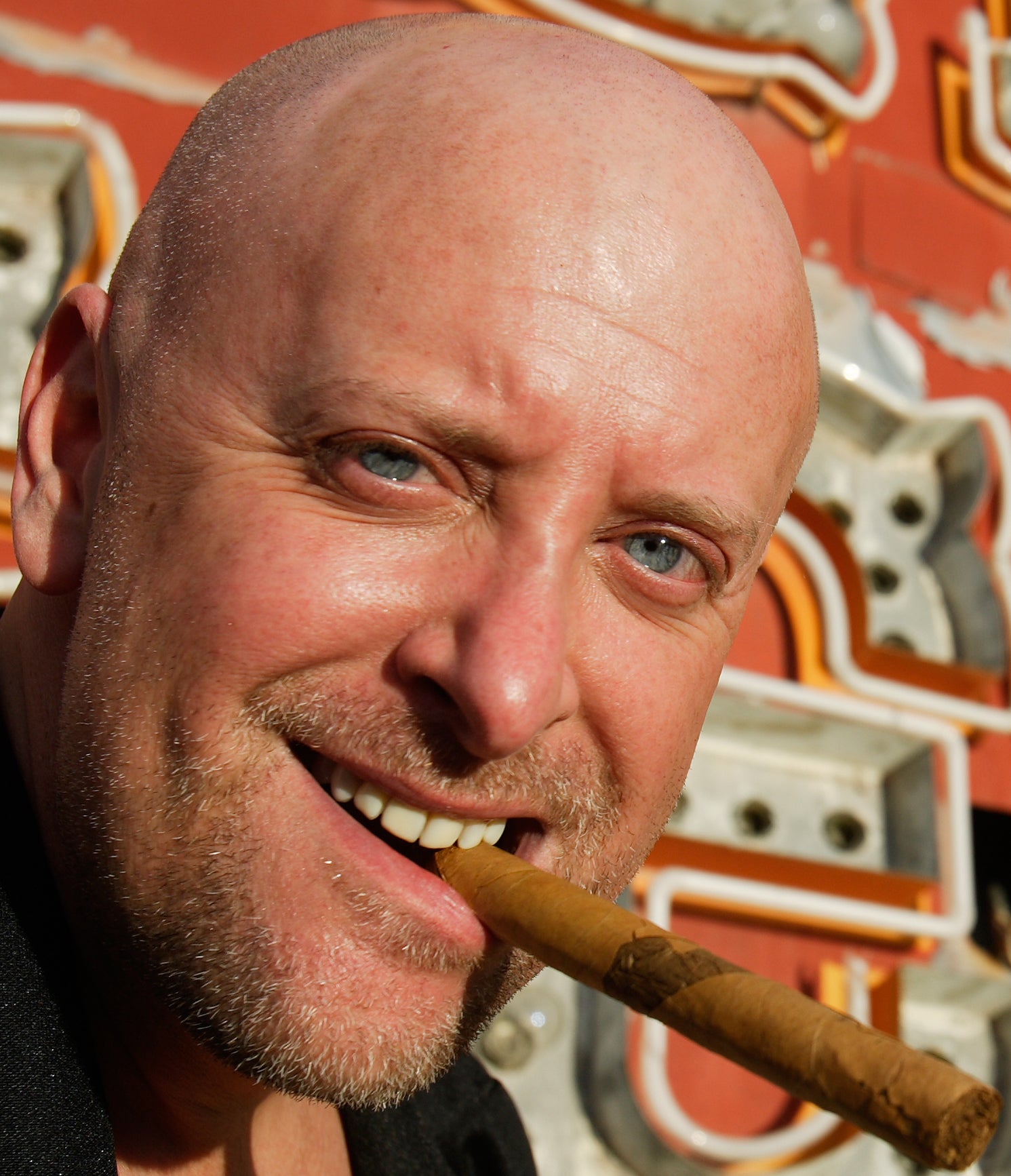 In the last column, we talked about how vital the smart cellphone is to your acting career. This column will discuss applications (apps) already pre-installed (native) or to download. Apps are like mini-websites built for a specific purpose. In order to launch/operate, some must have Internet access.
Cellphones have some apps already pre-installed, such as:
Maps — The night before your audition, plug in the address of where you are going, even if you have been there before. In case there is an accident, construction, traffic or whatever, you can easily find an alternate route without having to type it in.
Video Recorder/Voice Memo — use the microphone in the video camera part of your phone to record yourself reading the other person's part of the script. When it comes time for your character to speak, just silently mouth the words. Now you don't need a scene partner to work on the memorization. Your roommate will thank you.
You can easily download other apps to extend your phone's capabilities. I suggest downloading them to your main computer and then synching them to your phone, but you could download them directly to your phone.
Essential Free Apps to Download:
IMDB — The industry standard website for info on most any movie created. Ever. This is a great way to kill some time while waiting to be called to set.
Final Draft reader (for iPhone) — Most scripts are written by this software. This reader allows you to view/read them.
Adobe Acrobat reader — Scripts are often emailed in .pdf format.
YouTube (owned by Google) — Can be used for researching a role or to watch your favorite commercial. For iPhone and Android.
Actor's Calculator (website, not app) — Used to figure out how much money you are making (while waiting to be called to set).
Just about any software application on your computer has a free/reader version available for your cellphone. Just search the name, add "app" and type of phone you are using. Eg: "IMDB app iPhone."
None of the apps or software programs in this article are endorsed or verified by SAG-AFTRA and are solely my recommendation.
Professionalism on Set
By Scott Mirne, SAG-AFTRA Nevada Local Board Member
Here in Nevada, members often mention that we are not taken seriously by production crew, or not seriously considered for principal roles. While a majority of our members understand what it means to be a professional, we are often characterized by the unprofessional actions of a few.
These actions are not exclusive to Nevada, and the same level of professionalism is incumbent on all working SAG-AFTRA members. A recent social media posting by a well-known L.A. and national casting director states, "It is highly unprofessional to cancel a job the day before or even two days before your booking. We keep track of cancellations — it goes into your file. Please keep your commitment when you make one. If you worked at a bank, you would not call in the day before nor would you just not show up because something came up. This job is no different. We expect professional behavior from everyone we book."
Keep your commitments! I've recently worked with a local member who was a no-show, with no call, on two consecutive productions. If you don't want to work, don't accept the job in the first place. There are plenty of members who would love to have the work.
When you come to set, be prepared. I can't even begin to count how many pens I've loaned and given away on set to working performers who did not bring their own pens. A former SAG Nevada Branch council member famously spoke for several minutes at a membership meeting, stating that pens are free in every hotel in Las Vegas, and that members reporting to set, especially in a hotel, have no excuse not to be prepared with a pen. 
Proper preparation also means having the requested wardrobe. A complete change means an entirely different outfit. Wardrobe allowances are paid, and it is our responsibility as members to bring what is asked of us. On a recent Las Vegas feature, the wardrobe department mentioned that a number of background performers, including union members, did not bring the requested wardrobe. This is not acceptable, and makes us look bad as a group.
As background, principal performers and stand-ins, one of our main duties is to assist in making a production run smoothly by acting as we are directed and working together as performers. Whether on set, in an audition or on stage, professionalism involves working with your scene partners, which makes everyone look good. On auditions, live events and in film scenes, I've worked with certain performers who seem to be trying to direct their own scene, even going so far as to contradict specific directions from the assistant director. 
Regardless of differences that may separate us when not on set, it is everyone's responsibility to work together when the cameras are rolling. 
By being punctual and reliable, prepared and professional, we can all help to encourage more production here in Nevada, providing more work for everyone. 
Join Us for the Las Vegas Halloween Parade
By Bobbie Wolff, SAG-AFTRA Nevada Local Board Member and Co-Chair
The Annual Las Vegas Halloween Parade was started in 2010 by Cory Mervis, a SAG-AFTRA member who had moved to Las Vegas from New York and was shocked that we didn't have a Halloween parade in town. She wanted to make it an event that anyone here could participate in for free.
Through grassroots efforts, she put it together, and this year will be the fifth annual parade.
In 2011, the legacy SAG Nevada Branch, in looking for a creative way to promote our presence locally, began sponsoring the parade. Participation in the parade has gotten us a lot of press coverage in Las Vegas over the last three years. As sponsors, we march our SAG-AFTRA banner in the parade and welcome all our members to join in and show their pride with us. Anyone in costume can participate and be a part of the fun. To accommodate our members that can't walk the six-block route, we create a small float they can ride on that follows our banner group in the parade.

From left, Mary Ann Hebinck, Glenn Bass, Rick Rockne, Chris Rogers, Guy Chapman. Photo by Bobbie Wolff.
This is an event that's open to family and friends and it makes for a fun evening. Each year, we have a theme for our float that helps bring out the actor in us. In 2011, we did a dungeon full of movie monsters and parade organizers used a photo of our group on the cover of their Facebook page! In 2012 we did a mad scientists lab and, in 2013, a pirate ship.
Mark your calendar and join us again this year. The SAG-AFTRA Nevada Local will observe Halloween and support this great community event with an Egyptian barge float theme that celebrates Cleopatra in film. We encourage those who will be riding on our float to dress according to the theme, while marchers are welcome to wear any costume to participate.
Details and logistics about our participation in the parade will be sent as we get closer to the event.
I can use all of the volunteers I can get, so if you would like to join us, please send an email and mention you'd like to volunteer with the Halloween parade this year.  
Nevada Actors in Mall Cop 2

Cast and crew of Paul Blart: Mall Cop 2 cheer on set during a day of local filming. "I am pleased that I was able to cast so many Nevada-based union actors for the two-month Paul Blart: Mall Cop 2 shoot, which is the first under the Nevada Transferable Tax Credit," said Casting Director Julie Goldman of Goldman & Associates. Photo: Chase Wilson