The Official E-Newsletter of the Nevada Branch
NATIONAL BOARD SEEKS
ENGAGEMENT WITH AFTRA

Screen Actors Guild National Board of Directors voted January 31 to seek engagement with AFTRA in a joint bargaining agreement for negotiation of the Television/Theatrical Contract. Approved 82 to 18 percent, the resolution states:

"It was moved and seconded that in light of SAG's historically productive negotiating partnership with AFTRA, the SAG National Board of Directors directs President Ken Howard and National Executive Director David White to seek engagement with AFTRA in a joint bargaining agreement for negotiation of the Television/Theatrical Contract, under the terms of Phase One, modeled on the agreement used successfully in the 2009 Commercials Contract negotiations. President Howard and NED White shall bring a recommendation to the National Board at the earliest opportunity."

Screen Actors Guild President Ken Howard said, "I am very pleased with the vote and thank the Board for their leadership and foresight on this important issue. I so appreciate the Board's cooperative spirit in this discussion and throughout the day, and feel confident that our Guild is moving in the right direction."

In other actions, the National Board voted unanimously to create a National Performance Capture Committee to address the unique concerns and experiences of members who render performances that are recorded using "performance capture" technology across all media, and to advise the Guild on all matters pertaining to work in this rapidly growing area.

The board also approved 83 percent to 17 percent the unanimous recommendation of the finance committee to authorize the extension of existing initiation fee reductions in targeted markets across the country and to have the Guild's Joint Strategic Planning and Finance Committee review the initiation fee structure nationwide.

For more details from the meeting, click here.

ON THE SET:
COMMERCIAL BACKGROUND

Set Etiquette – Come prepared, be professional, and be ready for long days. If there is a problem on set, do not make a scene; ask your questions, document the problem and call SAG. Never leave the set until you are dismissed and your voucher has been signed.

Editing – Commercials are great for background actors. Most national commercials in Nevada pay background performers at the unlimited session rate of $323 – more than double the session fee under the film and TV contracts. If you are not notified at the time of hire that compensation is based on the 13-week cycle rate then the unlimited use rate of $323 applies. Another potential benefit is the occasional upgrade to principal performer.  Upgrades occur during the editing process and are applicable when: 1) A performer is directed to speak a word or a line; 2) A performer is doing an identifiable stunt; or 3) the performer is in the foreground, is identifiable and is demonstrating or illustrating a product or service, or is reacting to narration or commercial message. To receive an upgrade under No. 3, a background performer must meet all three criteria simultaneously.

Pay – Session payment for a commercial is due 12 business days after the session.

PRODUCTION REPORT
The productions listed below have contacted the Guild about becoming signatory to one of our collective bargaining agreements. Productions listed as "pending" have not completed the signatory process at this time. It is the responsibility of each member to confirm each producer has signed the applicable contract before making an agreement to render services. Failure to confirm the signatory status before rendering services may lead to disciplinary charges being filed. If you have any questions, please contact the office at (800) SAG-0767, option 7, or in Las Vegas call (702) 737-8818.

The Idiot
Ultra Low Budget Agreement
Status: Pending
Locations: Hollywood, New York, Las Vegas
Tentative start: January 2010
Signatory: Brooks Communications Development

In Vegas
Ultra Low Budget Agreement
Status: Pending
Locations: Hollywood, Las Vegas
Tentative start: January 2010
Signatory: Vegas Movie LLC

Bubblegum and Broken Fingers
Short Film Agreement
Status: Pending
Locations: Southern Nevada
Tentative start: January 2010
Signatory: Armando Triana-Cruz

Radio
Regular Theatrical Agreement
Status: Pending
Tentative start: January 2010
Locations: Hollywood, Las Vegas, New York
Signatory: In Heart Productions

First Order of Business
Short Film Agreement
Status: Pending
Tentative start:  February 2010
Locations: Las Vegas
Signatory: Cohencidence Productions LLC

Cici's Pizza
2009 Commercials Agreement
Status: Active
Start: February 1, 2010
Locations: Las Vegas
Signatory: Deutsch
Background casting: Goldman & Associates

Heineken
2009 Commercials Agreement
Status: Active
Start: February 5, 2010
Locations: Las Vegas
Signatory: Euro RSCG Worldwide

A Cry in the Wind
Ultra Low Budget Agreement
Status: Pending
Start: May 15, 2010
Locations: Clark County, Nevada
Signatory: Stone Pinecone Productions LLC

Vision
Low Budget Agreement
Status: Voided





FREE ONLINE BUSINESS
OF ACTING SEMINARS
Screen Actors Guild Foundation and Screen Actors Guild continue to present weekly "business of acting" LifeRaft Live Stream events to Guild members across the nation at no charge, via live video stream on the Internet.

LifeRaft provides career-enhancing knowledge to actors by way of panel discussions with seasoned industry professionals. The innovative Live Stream program lets you participate online every Tuesday, 6-8 p.m. Pacific, through April 27, 2010.

To participate in these programs online, simply visit the SAG Foundation LifeRaft Live Stream show page here. All LifeRaft Live Stream events are available for later viewing here as well.

February's LifeRaft
Live Stream Schedule
February 16
"Indie Series Pt. 1 - Making Your Own Movie with SAGindie"
Gain valuable knowledge to help you "make it happen" with your own indie projects. SAGindie National Director Darrien Michele Gipson and a panel of established independent film producers will share their experience and explore such topics as crafting a budget, acquiring funding, managing production, lining up distribution, and much more.
February 23
"Indie Series Pt. 2 - SAG Contracts Corner: Low Budget and Theatrical 101"
Learn about overtime, working conditions, making an indie project signatory and more while exploring the basic provisions and signatory requirements in the SAG Theatrical and Low Budget Contracts. Please  note that this presentation by the Screen Actors Guild Theatrical and Low Budget Departments is pre-recorded and will follow with a live Q and A with presenters online.
You'll be able to submit your questions to panelists and moderators during the events by e-mail or you may tweet your questions at #LRLS. Guild members are encouraged to register with the SAG Foundation in order to receive e-mail updates.

DALES SCHOLARSHIP
APPS NOW AVAILABLE

Soon to celebrate its 25th anniversary of service, the Screen Actors Guild Foundation is once again happy to announce availability of applications for the John L. Dales Scholarship.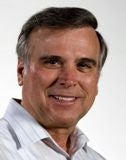 Branch President's Report
By Steve Dressler

On December 14, the Nevada SAG Branch had a holiday mixer/organizing event for the Las Vegas entertainment industry. More than 500 professionals  attended during the evening. The feedback has been tremendous as the Branch used the event to introduce members to Las Vegas industry leaders, and to help members with joining iActor, including scanning their photos for  upload.  There was also a raffle where several very nice prizes were handed out to winners in attendance.  I would like to thank those involved with putting it all together: Barbara Grant, Rick Rockne, Chris Rogers, Charlie DiPinto, Scott Mirne, Arttours Weeden, Nevada Executive Director Steve Clinton, and many others who helped make it a success.

The following month, on January 23, many of our members and their friends got together for a viewing of the SAG Awards at McMullan's Irish Pub. McMullan's let us use their private room with a projection screen and four large-screen TVs.  Everyone said they had a terrific evening and it was great to watch our union portrayed in such a good light.  These events demonstrate that many of our members enjoy getting together and having a good time.  We hope to continue this trend with more events in the coming year and to improve on the SAG viewing party this time next year.

We will be having a membership meeting Sunday, March 21, 2010, at the Tropicana Hotel. We will be honored with the presence of  National President Ken Howard.  Please mark your calendar and plan on attending.  Details are still being worked out, but we expect to hold a SAG Foundation Conversations with President Howard before the meeting. Conversations will be open to all SAG members. The membership meeting will be for Nevada members only.  Final details will be sent via the official membership meeting notification in a few weeks.

In preparation for the upcoming TV/Theatrical Contract negotiations, the National W&W will be asking for input from all the local W&W Committees. I will schedule a Nevada W&W Committee meeting sometime in May to discuss issues important to our Branch.  If you would like to serve on this committee, please contact me at nevadapresident@sag.org.
2010 Negotiations:
Your Input is Crucial
Every new year is filled with possibilities, and although SAG doesn't have a crystal ball that can foretell the future, it does have the next best thing, and that's information.
Early TV/Theatrical negotiations are scheduled for October 1 through November 15 of this year. According to SAG contracts staff, Wages and Working Conditions committee meetings (the process where member committees around the country formulate proposals for possible inclusion in the final proposal package) should take place across the country beginning in either May or June. Member input is encouraged. 

"We are eager to hear from you. Share your experiences and make your concerns heard," says David White, the Guild's national executive director and chief negotiator. "Such feedback is essential to our negotiations process."

Information from meetings will include the individual needs of performer groups.The National Board will set specific dates for the Wages and Working Conditions process, likely in April.

In addition, members can give contracts feedback right now. Log in at SAG.org and click on the New Media Work Experience Survey box to get started.

If no agreement is reached on the TV/Theatrical Contract in 2010, the June 30, 2011, expiration date will remain in effect.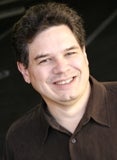 National Board Report
You are the Union
By Art Lynch
National Board Director

When I joined Screen Actors Guild many years ago, I did it with pride and with the knowledge that I was closing the door on a lucrative non-union income as an actor, voice artist and background talent. It cost me more than the initiation fee, but being from a proud union family going back generations, I did it with pride.

Joining and sticking to Rule One is even more difficult given that we live in a right-to-work state. We all make sacrifices by sticking to our beliefs and proudly being union. But it is worth the price. By sticking to our guns, we make it possible for the Guild to maintain our level of union work, and over time to grow new work.

We need to organize this marketplace. The council and our executive are working hard in this direction, but it takes all of you, as members, for us to be successful and end the flow of union work to non-union talent.

The National Board is considering a tiered member initiation fee, with payment plans, to make it easier in this economy for those who are used by producers but who do not join the union, to join our ranks. Once in place, all of us, as members, need to encourage all qualified pre-union talent to join our ranks. If we do not, then the qualified Taft-Hartley pool will grow instead and make it increasingly difficult for our union to organize union work for all of us, as members.

We, as members of Screen Actors Guild in a "right-to-work for less and be terminated at will" state, are at the forefront of the battle for unionism in our country. We are the front line troops who need to stand firm, proud to sell the benefits of being union to all those around us.

Thank you for being a part of that fight.

Our voices are being heard.

Nevada remains strong in its voice and position at the national level, on the board, on the president's caucus, on committees and in the dedication of our staff.  As I indicated in the last newsletter, we lead the Branches in the participation of our members on national committees and task forces. Our voice and our experience is seen and heard.

We should be proud of our Branch in our significant percentage of turnout at membership meetings, in our strong and ongoing conservatory, and in how we make our voices and needs heard at the local and national level.

The January National Board meeting under National President Ken Howard was run professionally, efficiently and in a timely manner.

We're moving forward aggressively toward a new round of negotiations with management that could shape the future of how labor and our rapidly changing industry interact.

All SAG national committees are working toward assisting the Wages and Working Conditions Committee and our negotiating committees in identifying and prioritizing the contractual needs of our membership. As co-chair of the National New Technologies Committee, I work with members from across the country in focusing on how technology is rapidly changing the way we practice our craft, how and where our work is seen, and how best to assure that we not only have work in the future, but increased opportunities to earn income doing what we love to do.

SAG members give to our fellow performers and to our communities. We tend to be active in many areas and on many issues. It is important we continue to put some of our energy, our talents and our experience into local committees and in working for our fellow performers. The local legislative and organizing committees are seeking active membership to reach out and make a difference.

SAG members give back to their communities and fellow performers.

As a member of the National Honors and Tributes Committee (or HATS), I was involved in the process of selecting the Life Achievement Award winner. This was my second year participating in a process of looking at members who have excelled as performers, have contributed to the entertainment community, work tirelessly for others both inside and outside the craft and believe in the potential of all individuals. What I can share is that there is no shortage of heart among SAG members, both celebrities and those who prefer to be known as "working actors." The decision is a difficult one filled with research, discussions, ballots, debate and, finally, consensus. Kudos to the great Betty White, this year's Life Achievement Award recipient.

Member grassroots energy also made possible gatherings for the holidays and the SAG Awards. That same energy and drive can move mountains on a local and national level.  Let Nevada President Steve Dressler know you are interested in keeping our Branch strong and a leader among the small Branches.

Show your pride.

On March 21 we will hold our Nevada Branch membership meeting.

It is important you attend and remind other members of the Nevada Branch to attend as well. This is an important time to reflect the participation, attendance and pride we show as the Nevada Branch.

If you have it, wear your SAG pins, jackets and clothing (available through the thesagshop.com) to show your union pride. Show our new members that Nevada is (and always has been) one of the most active and proud small Branches of a great union!

See you there!
Branch Executive's Report
By Steve Clinton
Nevada Executive Director

As I sit at my keyboard typing this message, I am a couple weeks short of my first year anniversary with Screen Actors Guild and moving to Nevada.  In many ways this is a bittersweet benchmark in my life.  On one hand it is wonderful working with and  providing service to Guild members – I truly missed direct representation and am happy to be doing it again.  It is also almost surreal at times as I realize I am working for people who are part of the collaborative effort that brings art to the big screen. This is an honor, and I could never have predicted my life would take this path. It also gives me great joy to be back out West, surrounded by the desert and guarded by mountains. I knew I missed the desert and the mountains, but not how much until I lived somewhere again that allowed me to drive a couple of minutes to be within their beauty.

On the other hand, besides the challenge of learning a new job and meeting new people, I arrived on the scene when Nevada was, and still is, going through one of the slowest production periods since 1998 in an economy that is approaching the dire levels of last century's Great Depression.  I have lived my entire life trying to help people, protect their rights and to get them work. To represent so many who want to work and can't is the single greatest challenge of my job.

As work continues to dry up, and more and more people become desperate to pay their bills, it becomes more tempting to step away from our own self-interest and that of our sisters and brothers and scab on non-union work. To do so undermines you and your family, the Guild, and the Guild's decades of effort to raise the living standard of the artists and performers it represents. It allows the exploiters, like some casting directors in town who lie to their people and tell them it is okay to work non-union, to get a stronger toehold in our industry. Scabbing is the slippery slope to having no union jobs, and a union job is the only work that allows some of us to live as middle-class Americans. While the labor movement started centuries ago, it only became effective and provided a middle-class existence during the last Great Depression. All the gains workers have made since then can be lost if we are not willing to sacrifice and stand together during the worst of times.

Stay strong, stay union, stay together for all of our futures.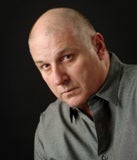 Dear Folks...
By Charlie DiPinto,
Nevada Organizing Committee Chair
and well known local "Curly"
It's the stroke of midnight in "Sin City" and Larry, Moe and Curly are entertaining at a party thrown at the fabulous and decadent Smith & Wollensky on Las Vegas Boulevard. (There is simply no substitute for class.) We sing, we dance, we eat, and we laugh, and most importantly, we enjoy each other's company. Sprinkled throughout the throng were other impersonators – Frank Sinatra, Marilyn Monroe, Elvis Presley and Tom Jones. The only real legend enjoying the festivities is the former heavyweight champion of the world, Smokin' Joe Fraser and his lovely and beloved wife. Mobbed by the crowd when introduced, Joe graciously obliges all with photos and autographs. Joe gives the group an additional treat with his terrific rendition of "Mustang Sally."
 
The Stooges are also signing photos for all who want them. When I approach the Champ and ask if he wants an autographed publicity photo of "The Stooges," he motions to lay the photo in front of him then proceeds to sign our publicity picture. That was a first. Steve "Elvis" Connolly says the same thing happened to him with Wayne Newton. There is a wedding in the next room and somehow we manage to flirt with the bridal party in there as well. Such is the life of an actor between on-screen gigs!
 
Nyuk, nyuk, nyuk.
Dues Reminder
If you haven't done so already, please pay your dues today. If you are not an active, paid-up member in good standing, you may not be able to vote in Guild elections or contract referenda or be eligible to serve on the council or committees.

You also must be paid to date to register on iActor, the Guild's online casting program, which is now being used by casting directors nationwide.

If you have any questions regarding your dues, please contact the Cashiers Department at (800) SAG-0767, prompt 2, or (323) 549-6752.