May 5, 2009

VOTE 'YES' ON THE COMMERCIALS AND TV/THEATRICAL CONTRACTS
For more information, visit the Screen Actors Guild Contract Center by clicking here.

WELCOME TO THE MAY NEVADA ACTOR
By Art Lynch
Editor

The landscape of the entertainment industry itself is shifting rapidly, in ways that will impact all of us as talent and as consumers.

To face this brave new future, we are underway in an active expansion of our Branch, the involvement of Branch members and a truly national union.

By now, you should have received your Commercials Contracts ballot. The TV/Theatrical ballot will be on its way later this month. The joint SAG/AFTRA National Board of Directors and the SAG National Board of Directors, respectively, recommends a "yes" vote on both contracts to speed a return to work and encourage production during the deep recession impacting us all.

Nevada Branch President Steve Dressler appointed strong organizing and legislative committees, which need your active participation to succeed. Charlie Di Pinto and Barbara Grant share their committee reports later in this newsletter.

We are the union.

Your active participation is needed today.

Our new executive Steve Clinton is entering his fourth month of aggressive service for the Branch. He brings with him his aggressive background with the UAW and AFL-CIO, including battling 'Right-to-Work for Less' in Michigan.

Nevada benefits from the proposed contracts. A national summary trails this newsletter, with details that most impact Nevada contained in my report.
The National Board report is located near the conclusion of this newsletter, with observations on Guild politics and specifics on proposed contract gains directly impacting Nevada.

Find out more ahead in this edition of the Nevada Actor electronic newsletter.

Please print and pass this document on to any SAG actor you may know who may not have access to or use e-mail, and encourage all of those who do, to sign up for e-mail service from their union by contacting one of the "two Steves."

Your contributions to future newsletters are encouraged. Contributions need to go through steven.clinton@sag.org.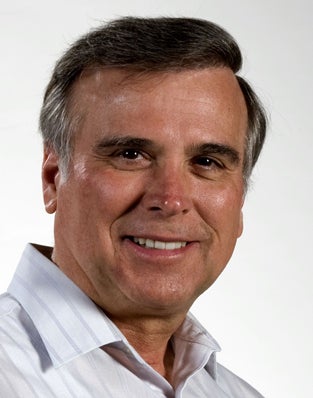 BRANCH PRESIDENTS LETTER
Steve Dressler
Nevada Branch President

Looking Ahead

The Screen Actors Guild National Board of Directors voted to send ballots to the membership regarding the tentative SAG 2009 TV/Theatrical Contracts Agreement and the tentative SAG/AFTRA Commercials Contracts. The Board recommends you vote "yes" on both.

Many productions have been placed on hold due to the uncertainty of negotiations. Hopefully the new contracts will be received favorably by the general membership and will put many actors back to work, especially those productions that were slated for Nevada.

I have noticed that we have members who do background work and do not know the basic elements of our contracts. Folks, it is to your benefit to understand the rates, bumps, penalties and additional allowances. An assistant to the 2nd AD most likely will not put these things on your voucher; you will need to inform him/her then have it written on your voucher. So don't cheat yourself from any wages due you. You can find the contract digests on the SAG website under the tab "Contracts." Download and save to your computer. Or, contact the SAG office and they will mail you a copy.

I would like to thank those who came to the membership meeting in March. We had a great turnout and all were able to meet our new Nevada Branch executive director, Steve Clinton. The meeting was very informative, and we saw many new faces. As discussed in the meeting, the focus for the Nevada Branch will be in organizing producers, advertisers, non-union actors and SAG eligible actors. This will consist of hard work and persistence. Help from the membership is greatly appreciated. Please contact me at nevadapresident@sag.org if you are able to volunteer some of your time for this committee or any other committee.

Since our last membership meeting of September 2008, we have had 56 members transferring in from other Branches and seven new members to the Nevada Branch. Thank you.

Please remind your SAG-eligible friends that the current initiation dues for new joins are still at a low rate for Nevada. It would be beneficial for them to join now before the waiver expires.

Please continue to check the hotline at (702) 737-8818 for information and updates.

NEVADA EXECUTIVE REPORT
By Steve Clinton
Nevada Executive Director

Time has flown by since I arrived in Nevada. It has been phenomenally hectic as I begin learning the contractual agreements, understanding the mechanics of the Guild and developing relationships that will serve the membership. I have met and talked with other international unions in Nevada and players in the Nevada entertainment industry, and even had the pleasure of sitting down with the colorful Mayor Oscar Goldman, of the city of Las Vegas. The first couple of months on the job have definitely been challenging and rewarding, and it all has without a doubt kept me busy.

When I first interviewed with the Nevada Council, one of the main reasons I was interested in changing jobs was the opportunity to provide direct representation to the membership. Or to put it simply: I wanted to work with the people who produce the product. I had this opportunity in April to do direct representation on the set of a television show shooting for a couple of days in Las Vegas. It was a sheer delight to walk into the actors' holding area and see working actors preparing to create the magic that is your art form. From every venue, from sets to the SAG Conservatory to committee meetings to running into SAG members at events around town, the absolute best part of the job is talking with and serving you, the Screen Actors Guild members of Nevada.

I still have so much to learn, but that will come with hard work, your questions that challenge me to learn quicker and better, and continued training from SAG. What is already here is how much I enjoy meeting more and more of the Nevada membership and building a familial sense of belonging that comes from working together to be a strong and effective union. Thanks to all of you who have gone out of their way to make me welcome and help me become a better Guild representative.

Nevada Dues Reminder

If you haven't done so already, please pay your dues today. If you are not an active, paid-up member in good standing, you may not be able to vote in Guild elections or contract referenda or be eligible to serve on the council or committees. You also must be paid to date to register on iActor, the Guild's online casting program, which is now being used by casting directors nationwide. If you have any questions regarding your dues, please contact the Cashiers Department at (800) SAG-0767, prompt 2 or
(323) 549-6752.

Employee Free Choice Act

There is not a more important issue facing Nevada's working families than the Employee Free Choice Act. For many years, the right of workers to earn a middle class living for their families has been under attack. Job loss and outsourcing, low wages, foreclosures, and loss of pensions and affordable health care have decimated our communities, rendered marriages, and destroyed our confidence in our way of life.

After World War II, there were three pillars that the American Middle Class was built upon: The Social Security Act, which allowed our parents to be independent as they aged; the G.I. Bill, which allowed working class veterans to buy a house and go to college; and, the American Labor Movement, which gave workers a collective voice to demand a fair day's wage for a fair day's work. Ever since this renaissance period in human history, where labor was as valued as capital, the U.S. public school system was the best in the world, and social security insurance was proven to work these three pillars have been under attack by ultra-conservative forces that do not believe that working people deserve a share of the American pie.

Even though it is against the law, thousands upon thousands of workers who tried to organize their work places have been fired for trying to seek justice. New York University School of Law Professor Cynthia L. Estlund testified the following to the Senate Committee on Health, Education, Labor, and Pensions on March 27, 2007:

…So when workers are told that the employer strongly opposes unionization, what many are bound to hear is that union supporters will be deemed traitors and dealt with accordingly, or that the employer will move or shut down its operations to avoid dealing with a union. Many employers faced with an organizing effort explicitly threaten job loss. About half of employers faced with a union organizing campaign threaten to close or relocate all or part of their business in the event of a union victory. Employees fear job loss even without any explicit threats. A commission headed by John Dunlop, former Secretary of Labor under President Ford, reported that 40 percent of non-union, non-managerial employees believed that their own employer would fire or otherwise mistreat them if they campaigned for a union. Unfortunately, those beliefs are not unfounded. Studies have found that between 25 and 30 percent of employers faced with an organizing drive fired at least one union activist. A recent study using rather conservative assumptions and methods estimated that about one in five active union supporters was discriminatorily fired during organizing campaigns in 2005…

Here are some of the numbers from the nonprofit workers rights' organization American Rights at Work:

• 25% of companies will illegally fire at least one worker for union activity during an organizing campaign.
• 1 in 6 chance that an active union supporter will be illegally fired for union activity during an organizing campaign.
• 92% of companies force employees to attend mandatory closed door meetings to talk negatively about unions.
• 78% of companies force employees to attend one-on-one meetings during organizing drives so their own supervisors can talk against the union.
• 51% of companies facing an organizing campaign threaten to close the facility if the union wins the election, though only 1% follows through with the threat.
• 44% is the number of instances where after the workers win collective bargaining rights the company refuses to bargain with them.
• 78% of the public supports workers' freedom to bargain for better wages and benefits.

The Employee Free Choice Act will even the playing field for those workers who want to join together to bargain collectively for their rights and a fair and decent living by allowing the simple use of a majority card check system. This system allows a union to gain collective bargaining recognition as soon as a majority of the workers sign a card check. If the company refuses to bargain with the workers' union after recognition and within 130 days of certification, then a government arbitration panel can impose an initial two-year agreement. Liars on the conservative side claim that this takes the right of the secret ballot away from the workers, but in reality there is no secret ballot in the certification process already. Current National Labor Relations Act statute requires 30 percent of the workers to sign a card check now, just to hold a certification election. Once the 30 percent sign the card, management knows who signed the cards and then begins the bullying, intimidation and firings of those who want to fight for their rights. All the Employee Free Choice Act does is remove the period of time where a company can get rid of employees who will stand up for themselves and their families and allows the workers to bargain for a contract that will allow them a living that will support a family. If we don't address the inequities in the present system, it is fair to assume that we will go back to that time early in the last century where we were just disposable cogs in the machine that were disposed of when we were used up.

I strongly urge every member of the Nevada Branch to contact your local, state and federal representatives and tell them you, your family and your community need the Employee Free Choice Act to get the United States back on the right path.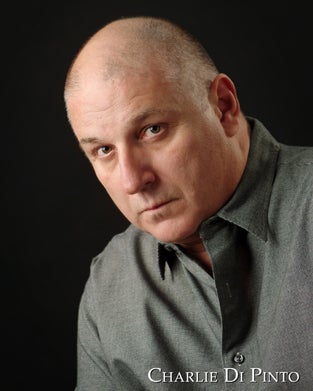 ORGANIZING
By Charlie Di Pinto
Organizing Committee Chair

Sisters and brothers, "action" is the word.

On February 2, 2009, Nevada Branch President Steve Dressler appointed me the Chair of the Nevada Branch Organizing Committee and fellow Council member Arttours Weeden as vice chair. This date also happens to be the date that new Nevada Branch Executive Director, Steve Clinton came aboard to begin serving our membership here in Nevada.

From then to now, it has been a furor of action as we began meeting in the evenings to come up with ways to engage our fellow actors, find out about work possibilities, network outside of our community and deal with the obstacles facing our Branch. At our first meeting there was only me, our president, our executive and fellow Council member Rick Rockne. But from this humble beginning we came up with a plan to reach out to our fellow SAG actors and ask them to join us as we build a strong and united union environment here in Nevada. Our executive assisted the Organizing Committee in reaching out to SAG members living in Nevada to invite them to our first semi-annual membership meeting. It was so much fun sitting in a room with fellow union sisters and brothers talking with our SAG brothers and sisters, and the people we talked with were almost uniformly happy to hear from their fellow SAG members. It took us around 25 hours over three days to make the calls to over 900 members, but I can tell you for a fact those were good days.

Since that first action, we have continued to put together suggestions, ideas, and methods of problem solving to better serve our Branch. At our next meeting, the committee was joined by SAG members Johnny Paganelli and Gary Domino, who helped identify problems facing us and listened as discussions took place about future actions and how issues needed to be addressed. Of particular interest that evening were discussions about how the citizens of Nevada campaigned against the no-bid contract given by the quasi-governmental agency Las Vegas Convention and Visitors Authority. I am pleased to report that almost all of the actors used for that commercial were SAG members with the majority coming from the Nevada Branch for those scenes shot in Las Vegas.

ACTION Coming Up

Communication among members is a goal I would be proud to see become a reality, and this is where the emphasis of the Organizing Committee will be placed. Other active Nevada Branch committees are Legislative and Communications, chaired by National Board Member Art Lynch and Legislative Committee co-chair Mary Ann Hebinck, and acting in concert with them we need to come together and solve concerns of members...

• Where, what and when work is coming to Las Vegas and Reno. Remember Reno?

• Which companies are being unfair, so we may contact and correct problems, or if all else fails, go after them.

• Share information about shoots, photographers, duplication companies, acting coaches, computer services, DVD production, etc.

• Merchants around the city who are SAG friendly

• Who's having a party

• Places to rent, cars for sale, rooms to let.

• Anything and everything that would be help or inform the membership.

Please contact me through Branch Executive Director Steve Clinton at steven.clinton@sag.org with any suggestions, ideas or concerns, and especially if you want to jump in and get involved. Brother Clinton will get them to me and I promise you I will get back with you as soon as humanly possible. We now have the tools to become a UNION of ACTION; I implore you to use them.

SAG CONSERVATORY
Barbara Grant Nevada
SAG Conservatory Chair

Union Priority

There have been some very small, but important, changes made to the SAG Conservatory lately. Last fall, the Nevada Branch Council created a system where name tags, blue for SAG union members and red for non-members, would be used so the facilitator could determine which participants were union members. In this fashion, union members would participate first when instruction began. This was a step in the right direction, but was a little unwieldy for the instructors. After this issue was brought up at the last membership meeting, we decided to change the seating arrangement to make it easier to tell who was SAG, so at our last workshop, committee member Steve Lizotte marked off the front rows as union only. From the feedback we've gotten so far, this solution made our union participants happy and the non-union observers understood the reasoning behind it. And, I'm so happy to report that of the 30 people attending, 14 were union!

We've had a very successful year so far with much more to come. Everyone loved actor David Proval, who shared his many experiences working in movies and TV. He has a passion for working with other actors and was delighted with the Nevada talent he saw while working through exercises. And, Paul Campanella, who conducted the class after Proval, was very informative about how to conduct one's self during auditions. Quite a few SAG members have asked if Paul could come back again in the future.

Coming Attractions

Our next workshop is 1–4 p.m. (12:30 p.m. check-in), Saturday, May 16, 2009 at the Reed Whipple (2nd floor) with Brian Robert Taylor, an expert in the field of ear-prompting. Considering that Las Vegas is a convention city, this is a skill any actor should seriously look into; the pay is very, very good for seasoned performers. Bring a small tape recorder (with a tape in it of course) and be prepared to learn a lot and have fun doing it!

We are also talking to Don Finn, a renowned casting director, to see if he can fit the Nevada Conservatory into his very busy schedule. You will definitely want to listen to this man if we can work it out. His stories of casting Titanic, Matrix I, II, III, and many other A-list movies and prominent actors are very enlightening. He loves actors and knows how to get the best out of them. You will learn so very much from him as well as being able to give him your headshot.

Please remember that the Hollywood Conservatory is open to SAG members in Las Vegas for their summer weekend, June 27-28. If you are interested in going, please talk to me at the next conservatory, and I'll give you the details. This is a great experience. There are more than 50 classes put on in that two-day period at AFI. I've gone there with MaryAnn Hebinck every year for at least the last six years to find new and exciting instructors to invite to our conservatory.

Please, as professional actors, remember to keep your skills up by taking classes in any one of the many fields of performance. Just because you have a SAG card does NOT make you an actor. Your talent, dedication and perseverance do.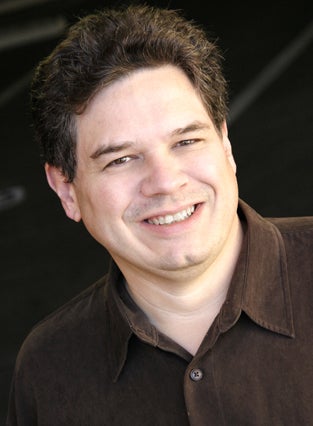 NATIONAL BOARD REPORT
By Art Lynch
National Board Director, Nevada

Expanded Zone

Some important changes and an expansion of the Nevada Theatrical Background Zone are included in the proposed SAG contracts, which are summarized at the conclusion of this newsletter. Other challenges will come to the forefront in two years as we battle with our fellow unions to protect all creative talent in a world economy and computer age. With solidarity, there is power.

We Are the Union

"There is no talent in Nevada."

How often have you heard these, or other words, concerning who we are, where we live and what we contribute to this industry?

Public comments in the media and in Guild publications by specific elected Guild representatives have implied that those of us who live and work in the Branches are somehow less professional, less qualified and less able to determine the value of our union and its contracts than those who happen to live in the geographic area of Los Angeles.

I take strong exception.

We are all members of Screen Actors Guild and worthy of our voice in the union.

Nevadans serve with pride, doing the business of the Guild on national and local committees, task forces and union activities.

We live with the limitations of "right-to-work," of day jobs less friendly toward allowing us to pursue our craft while still earning a living, of families or a long list of reasons we choose to make Nevada home instead of greater Los Angeles.

Regardless of how certain elected national leaders and a minority of National Board members may think, we are all voting members of Screen Actors Guild and choose, as best we can, to proudly hold up a union card when to do so may decrease our work potential, and in a market where being union is a true rebel stance worthy of respect and support.

And we provide producers with the quality union labor they need for their projects to succeed.

With this in mind, when your contract ballots arrive, I recommend you vote with pride and vote "yes" on the contracts. Now more than ever it is important for you to take the time to mail in your ballots and let your voices be heard!

SAG Contract Vote

The Commercials Contracts, negotiated with AFTRA, are ready for approval by the memberships of both unions. The contentious and politically heated negotiations over the SAG TV/Theatrical Contract are finally over, with a contract ready to be presented for your review and vote on ratification. Both were accomplished without the use of the nuclear option of a strike.

An attempt by management to permanently separate SAG from the negotiation cycle of other entertainment unions was defused, resulting in the potential of a strong unified front for the DGA, WGA, SAG and AFTRA entering the next negotiation period. In the rapidly evolving entertainment and information business environment, it is vital that our unions have the opportunity to work together during the next few contract cycles.

Screen Actors Guild staff will be presenting members with information in the proposed commercial and TV/Theatrical contracts, along with information to be enclosed with the ballots. As indicated at the start of this newsletter, details of the contracts are available on the SAG website.

Nevada Gains

For many of our members here in Nevada, the contract brings the potential of increased work by expanding minimum numbers and greatly expanding our background zone.

Our TV/Theatrical background zone will increase to a 15-mile radius from the Courthouse downtown. This adds considerable geography to our existing zone limited to the city limits of Las Vegas, plus the Strip, McCarran International Airport, and the University of Nevada, Las Vegas. Numbers of background artists under the contract will increase from 19 to 20 on television production and 50 to 55 in theatrical motion pictures.

As We All Know, Production is Down

We are not alone in feeling a decrease in union work opportunities. The impact of the recession and changes in the industry are impacting all SAG Branches, as well as all three Screen Actors Guild divisions.

These are tough times financially, with production down for many reasons. Film and television producers are changing the models by which they schedule, fund and distribute their products. Overseas and domestic investment have been impacted by the worldwide recession.

Studios have shed many specialty film labels, greatly reduced the number of films produced under studio banners, shifted distribution patterns and tightened their belts by laying off employees, reducing companies under contract and reducing most production budgets.

Audience habits in consuming all forms of media continue to evolve in ways not seen since the rise of color television, and at a rate far more rapid than anyone could have predicted, even a few short years ago. Production technologies and the ways we make money as talent are impacting the use of contracts and the availability of work under contract.

Television networks are contracting fewer large-budget dramas and comedies, while increasing less expensive reality and talk programming.

Countries and states with production incentives are siphoning production from both Hollywood and Nevada.

Legislative Support Needed for Future Production

Unfortunately, as explained at the spring membership meeting, the critical financial straits of the Nevada legislature made this session a "no starter" for Nevada incentives.

Our strategy is to prepare a foundation for the future.

To do this we need to:

• Work with candidates of both parties (the Guild itself cannot endorse or fund a candidate or political party) as individuals, encouraging support for incentives and the value of our industry and our talents for the future well being of the state.
• Build relationships on the local, city, country and state level to support incentives as they surface next year or during the 2011 legislative session.

• Do all we can to assist Guild-friendly businesses to network and produce in Nevada.

Your assistance with the Legislative Committee will help build a grassroots community-by-community effort, in concert with other unions, to build local and state incentive proposals prior to the legislative session. Help us by building contacts with potential candidates who will support expansion of our industry, and an increase in work for Nevada members through production incentives and a supportive infrastructure.

If you have questions, ideas or contacts, feel free to contact Mary Ann Hebinck or myself through steven.clinton@sag.org.

Solidarity

The age of location filming keeping Nevada coffers full and members working may be fading into history. Cyclical work always will give us periods of feast, but the longer times of production famine are here to stay, at least until a local production base is planted, encouraged and blossoms.

There is a Solution

With decreases in location filming and other opportunities, our work needs to be homegrown. I ask you to actively support Nevada Executive Steve Clinton and to become involved in the Organizing Committee under Charlie Di Pinto. We need to keep our skills sharp through the Nevada SAG Conservatory, study with coaches and form support communities to work out and network. We need to educate producers, casting professionals, agents and the community as to the value of quality union talent.

Together as the Nevada SAG community, we can make a difference.

CONTRACT NEGOTIATIONS
Under the guidance of the national contract committees and task force, tentative agreements have been reached on the major SAG contracts. Interim National Executive Director David White and Chief Negotiator John McGuire completed negotiations begun under former NED Doug Allen, gaining concessions in several key areas. The following summary was released after the tentative deal was made:

Commercials

On April 18, 2009, the Joint SAG-AFTRA National Board voted unanimously to approve and recommend to members new three-year successor agreements to the 2006 AFTRA Television and Radio Commercials Contracts and the 2006 Screen Actors Guild Television Commercials Contract.

The proposed agreements, which cover performers working in commercials made for and reused on television, radio, the Internet and new media, will net a three-year increase in payments to performers totaling an estimated $36 million, including approximately $21 million in increased contributions to the SAG Pension & Health and AFTRA Health & Retirement plans. The total combined value of the AFTRA and SAG contracts is projected at more than $2.9 billion for working performers, including actors, singers, dancers, choreographers, stunt persons and extras.

Highlights of the new agreement include:

• Three-year agreement, term effective April 1, 2009, to March 31, 2012, upon ratification by members of both unions.

• 5.5% overall increase in wages and other compensation over the life of the contracts, including a 4.43% increase, effective April 1, 2009, in Class A, Wild Spot, and basic cable session and use fees.

• For product moved over to the Internet or in new media, compensation of 1.3 times the minimum session fee for 8 weeks of use and 3.5 times the minimum session fee for one year's use.

• For product made for the Internet or new media, a new minimum rate structure of 1.3 times the minimum session fee for 8 weeks of use and 3.5 times the minimum session fee for one year's use, effective in the third year of the contract.

• 0.5% increases in the employer contribution rate to the AFTRA H&R and SAG P&H plans, and a 0.2% increase in employer contributions to the SAG Industry Advancement Cooperative Fund and the AFTRA-Industry Cooperative Fund, bringing the total contribution rate to 15.5%. Effective in year three, the agreement provides for a cap on P&H and H&R contributions for services covered by the contracts to $1 million per performer, per contract, per year with anticipated net gains in P&H and H&R over the term of the contract.

• Secured five new covered jobs for commercial extras, up from 40 to 45.

• Established new exclusivity compensation for made-for cable only commercials.

• Instituted, for the first time, a contract provision to pay extras a round-trip mileage fee of $8.

• Increased foreign use payments under the Spanish language section of the contract.

• The across the board increase under the AFTRA Radio Commercials Contract is 5.35%, in addition to contributions to AFTRA H&R and the AICF.

• All of the unions' proposals regarding diversity issues were addressed in the negotiations.

AFTRA and SAG joint member education and informational meetings will be conducted around the nation to provide members with an opportunity to ask questions and learn more about the new agreements prior to voting.

If you have any questions, e-mail commercialscontracts@sag.org or call the commercials contracts national hotline at (323) 549-6851.

TV/Theatrical

On April 19, 2009, Screen Actors Guild National Board of Directors voted to send the tentative agreement between the producers represented by the AMPTP and the Screen Actors Guild for successor agreements to the 2005 Producer-Screen Actors Guild Codified Basic Agreement and the 2005 Screen Actors Guild Television Agreement to the membership for ratification, with a recommendation from the Board to vote "yes."

Provisions of the proposed deal include:

• A two-year term of agreement concluding June 30, 2011.

• Effective annual increases comprised of 3.0% in wage increases and .5% in pension contributions upon ratification, and a 3.5% wage increase one year following ratification.

• A new media structure that tracks those achieved by other industry unions, resulting in gains for actors including:

• Jurisdiction on all derivative, made-for new media productions; automatic jurisdiction on all high-budget, original, made-for new media productions; plus jurisdiction on low budget original, new media productions that employee at least 1 covered performer.

• Residuals for exhibition of TV and Theatrical motion pictures on consumer pay platforms (Electronic Sell Through) at a greater percentage than those paid for DVD distribution.

• Residuals for ad-supported streaming of feature films and television programs.

• Residuals for derivative new media programs.

• Additional 5 covered background actors in feature films. From 50 to 53 covered background positions upon ratification of the contract, and from 53 to 55 covered background positions in year 2. Adds 1 covered background position in TV, from 19 to 20, upon ratification.

• Increased compensation for guest star premium from 7.5% to 10%.

• Increased trailer money break from $2,500 to $3,000, or more per week.

• Increased overtime money break for three-day performers from $2,700 to $3,000.