November 24, 2008
HAPPY HOLIDAYS!
Whatever your faith or belief, take this time to be grateful for what you do have, for friends and family, for your talents, for what we can do together and for what has been given to us. Remember the season and what it means to each of us, and share that joy!

It is a busy time for all of us, but please keep your Guild and your union brothers and sisters in mind and in your schedule, if at all possible. There is much to be done by New Year's Day.

We encourage you to read this newsletter from beginning to end, and to act on requests made by your elected leadership. Plus, chime in with your own bottled up or recently inspired ideas and thoughts. This is our union!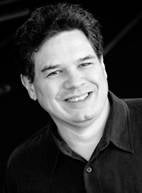 NEWSLETTERS
By Art Lynch
Editor and National Board Member

Welcome to your Nevada e-newsletter from SAG.

With this electronic newsletter the Guild has recommitted itself to regular communication with the membership. There are many reasons from any different directions that previous attempts have met with late or non-existent distribution. The result may be that members were not informed of what their council, the National Board or other members had been actively doing on their behalf.

We have a strong staff commitment to provide four print newsletters a year, supplemented by electronic newsletters between print editions. In addition, all newsletters will be posted on SAG.org for review 24/7.

Since this issue is an electronic-only newsletter, please consider printing extra copies and passing them on to other SAG members who may not have or use e-mail delivery of Guild communications. All newsletters also will be posted on the Nevada section of the SAG website.

You should have received the much-delayed print newsletter. You will notice that it is printed in black and white, for budgetary reasons. I strongly suggest you visit the SAG website Branch page listed above to see the same newsletter in brilliant color, with great photos of the 75th anniversary celebration.

As members of the Nevada Branch, feel free to contribute to our newsletters by submitting photos, articles and letters care of ldowell@sag.org. There are guidelines, which include that the issue or event must be SAG related. The Guild may suggest changes or explain editorial decisions concerning any submissions after receipt of the material.
JOHN L. DALES SCHOLARSHIP APPLICATIONS NOW ONLINE
The 2009 John L. Dales Scholarship application for eligible SAG members and children of members is now available at the Screen Actors Guild Foundation website, www.sagfoundation.org. Click on "scholarships" to view eligibility requirements. There are two types of scholarships: standard and transitional. The application deadline is March 16, 2009. If you have questions, please contact Davidson Lloyd by phone at (323) 549-6649 or by e-mail at dlloyd@SAG.org.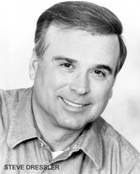 NEVADA BRANCH PRESIDENT'S REPORT
By Steve Dressler

Dear Nevada Screen Actors Guild Member,

I hope you enjoyed the summer season and thank you for coming to our 75th Gala. It was a success. The Nevada Actor printed newsletter will be in your mailbox shortly with more details.

For those who would like to serve on committees, this is your chance to help. We need people for the Legislative Committee, Wages & Working Committee and Organizing Committee.

With elections coming to an end within the Guild and also within the local government, we have work before us. We need immediate volunteers who know legislators, who know or are active members of other unions or who have experience with legislative law to assist in our efforts to bring production incentives before the new Nevada State Legislature when it meets in January.

We need immediate input on the Commercials Contract for the local Wages and Working Conditions Committee. Our work will be forwarded to the national committee for consideration as the union enters into the Commercials Contract negotiations.

We are forming a member organizing committee to launch after the holidays. We need members who work in all areas of contracts who know other members, competitive talent in the non-union workforce, employers, agents and managers.

The Legislative and W&W committees will need to complete their work before mid December. The Organizing Committee will convene in January.

If you would like to serve on any of these committees, please contact me as soon as possible at nevadapresident@sag.org.

The Nevada SAG Conservatory hotline has a new number. We have incorporated conservatory information with production updates at the traditional Nevada SAG hotline number, (702) 737-8818. You also will be able to reach the Nevada Branch executive.

Wishing you a happy Thanksgiving and a merry Christmas.

Happy holidays!
NEVADA BRANCH VICE PRESIDENT'S REPORT
By Barbara Grant
Nevada Branch Vice President and Conservatory Chair

Being very new as vice president, I really have nothing to report, but there's much to say about my role as conservatory chair.

Though we don't have an office here in Las Vegas, many people have found that networking at the Nevada SAG Conservatory workshops every month has at least given them a place to meet. Depending on the guest teacher, and everyone's schedule, we've had between 40 and 101 people attend. 

Our workshops have covered a huge range of topics, everything from musical theatre to on-camera commercials, ear prompting, voiceover, screenwriting and, of course, auditioning, auditioning, auditioning. The workshops have been conducted by different teachers, so the title may have been the same, but the approaches have been very different. Having casting director Shari Rhodes from New Mexico brought out the huge group of 101 people – all with headshots and resumes.

We've had the discussion about having SAG support workshops that non-union people attend. We have found that it is a very powerful recruiting tool – almost the only one we have at this time. Our union members are, on the whole, very good actors, showing the others what hard work, studying, business skills and a little luck can do for you.

So, come and join us; the next workshop is Dec 13 from 1-4 p.m. with soap star Sandra Dee Robinson and her stunt-actor husband Allen Robinson. You will get an e-mail with more details as the time draws closer.

Our new hotline number is (702) 737-8818. Call for updates, and always check the day before an event to make sure our guest did not have to cancel because of work, which has happened a few times over the years.

Wait 'til you see what's coming next year!
NATIONAL BOARD REPORT
By Art Lynch

Solidarity and unity, as we prepare for a new year….

As you will learn in the print newsletter, Hrair Messerlian is no longer with the Guild. He made the choice for his own reasons. I can testify to the many hours he put in for all of us in the Nevada Branch and his unending dedication to the membership.

The Guild is in the process of hiring an executive to jointly serve, as Hrair did, the San Diego Branch and Nevada Branch as executive director. This time there will be a change. The executive will reside in Las Vegas instead of Los Angeles.

You will receive an updated announcement as soon as the hiring process is complete. Please keep in mind that a new executive may need training, and there could be a learning curve to bring that person up to the high mark Hrair left.

Be patient and supportive.

TV/Theatrical Contract

Screen Actors Guild requested a federal mediator to help bring producers back to the table on the now overdue TV/Theatrical Contract. By the time you read this, it appears that the move has brought some fruit, as a meeting between SAG and the AMPTP, according to media reports, has been set.

Remember that if an independent producer signs a Guaranteed Completion Agreement, we are continuing to work as long as the producer of the film agrees to abide by whatever agreement ends up being ratified by the membership. Check with the Guild to see if such an agreement has been made with any producer who offers you employment.

If negotiations come to a halt, there remains the possibility that you will receive a strike authorization ballot. If this happens, you are not being asked to strike, but rather to empower the National Board and SAG negotiators with the most powerful potential tool to bring management to the table and to a favorable agreement.

Commercials Contract

As we do this, the process of Wages and Working Conditions (W&W) and early steps in the negotiation of the Commercials Contract have begun. If you have ideas on how to change or improve the commercials contract, contact your local W&W chair, Steve Dressler, as soon as possible. The window for member input is short and closes on December 5. From local W&W, the proposals will go to national W&W joint plenary with AFTRA for the drafting of what we bring to the table in 2009.

Legislative Progress

The Guild, once again, will take part in the process of bringing needed production incentives to the state. Film commissioners around the country have noted that where once it was "show me the locations," producers now ask, "show me the incentives." Almost overnight, New Mexico, Michigan, Louisiana and other states have become major location production centers, while states such as our own decline in their slice of the overall production dollars.

The Nevada State Legislature meets for up to five months every two years. The election in November led to some significant changes in the legislature. If you know any elected official, at any level, or have direct contacts with other unions, we need your help. Please scan down and read the Legislative Committee report. This is one area where you, as an individual, can make a big difference! As your National Board representative and last year's chair, I am repeating as the current chair of the legislative committee, with Mary Ann Hebinck agreeing to be co-chair.

Organizing

The National Board and staff have reaffirmed support for organizing efforts. National Director of Organizing Todd Amorde is active in expanding organizing efforts in the Branches. A key element will be local based grassroots organizing.

As an individual, you can move mountains, or simply nudge someone whom producers love to hire or companies that do the casting love to use, to join us as proud union members. You can explain the benefits of being a part of the most respected union in the world, one that is known universally from South Africa to Norway, China to Russia, Australia to the furthest points of Northern Canada. SAG is the crown jewel, and a union worth joining. And of course, we have protected wages and working conditions, on-time checks (or with extra penalties added if they are late) and the union label of professionalism, leaving the non-union work force in the dust!

Charlie DiPinto has agreed to chair the Organizing Committee. He, and we, need you. We need your eyes, ears and knowledge of the union and non-union work force. Contact Charlie through our interim executive staff liaison Linda Dowell at ldowell@sag.org.

Nevadans On National Committees

The Screen Actors Guild is a member-based organization, with much of the work done by member-based committees. At the national level most of these committees are limited to a fixed number of voting members and alternates per division, based on the population census of the division.

Nevada is the strongest of the small Branches in representation on national committees. Here is a list of the Nevada Branch members who are active in the difficult-to-secure national slots. I am proud of how successful your Branch president and I have been in securing positions on national committees. As your National Board member I have served on elected, selected and national presidential-appointed committee positions. Whenever possible, Branch members were added to voting or alternate positions on key national committees. The next time you see them, thank them for their service.
NEVADANS ON NATIONAL COMMITTEES
Art Lynch (National Board of Directors)
New Technologies (co-chair), Background Actors, Casting, Casting Online, Conservatory, Honors and Tributes, Right To Work Task Force, Communication (alternate), Legislative (alternate), Voice Over (alternate), Young Performers

Steve Dressler (Branch President)
Agent Relations (alternate), Guild Government Review (alternate)

Barbara Grant (Vice President)
Conservatory (alternate)

Adrienne Garcia Mann (Secretary)
Conservatory (alternate)

Kim Renee (Treasurer)
Young Performers, Legislative (alternate)

Charlie DiPinto (Council Member)
Comedians, Background Actors (alternate)

Leonard Turner (Council Member)
Background Actors (alternate), Senior Performers (alternate)

Artrours Weeden (Council Member)
Performers with Disabilities, Financial Core Outreach (alternate)

Lollo Sievert (SAG Member)
New Technologies (alternate)

Mae Turner (SAG Member)
Background Actors (alternate), Senior Performers (alternate)
BRANCH HISTORY
In the wake of the 75th anniversary party, there are few clarifications and a final nod of respect appropriate for the first electronic newsletter since the event.

While we were formed in 1972, Guild records do not show us being a Branch until the bicentennial year, 1976. Our founders told us we were the second "branch" of the Guild, but records show New York, Detroit and several major union cities preceded us.

Screen Actors Guild historically named Branches by the states they represented, unless a Branch was formed where an AFTRA local already existed, with AFTRA naming their locals by the city at the center of the local. Nevada has been a SAG-only Branch since its foundation, with little or no AFTRA on-the-ground presence. Our AFTRA local is based in Phoenix.

There have been requests for copies of the list of those who served the Guild since our Branch's founding. It was presented by the 75th Anniversary Committee, and is included here, with strong respect for the hours, talents, dedication and sacrifices made to help make the Screen Actors Guild strong in Nevada.

SAG NEVADA BRANCH COUNCIL

1973-75 (Founding)
President: Bert Hanson
Vice President: Hank Henry
Secretary: Carol Van Dyke
Treasurer: Naida Reynolds
Council: Tom Andrew, Fairy Cunningham, Gus Giuffre,  Carme Pitrello, Marliza Pons, Bill Whitton

2006-08 (Through September and 75th Celebration)
President: Steve Dressler
Vice President: Lollo Sievert
Secretary: Barbara Grant
Treasurer: Kim Renee
National Board: Art Lynch
Council: Bobby Bernhardt, Charlie DiPinto, Karen LaVonne, Leonard Turner, Arttours Weeden

2008-1010 (Current Elected Representation)
President: Steve Dressler
Vice President: Barbara Grant
Secretary: Adrienne Garcia Mann
Treasurer: Kim Renee
National Board: Art Lynch
Council: Charlie DiPinto, John Powers, Rick Rockne, Leonard Turner, Arttours Weeden     

Nevada Branch Presidents

1973-75 Bert Hanson
1975-79 Sarge Allen
1979-82 Perry Sheehan Adair
1982-86 Michael Justin
1986-94 Dean Casper
1994-95 John Henry
1995-96 Art Lynch
1996-00 Michael Justin
2000-10 Steve Dressler

Nevada Council Members Over The Years

J. Carlton Adair, Clarence E. Bear, Mary Ann Beasley, D.P. (Phil) Bentley,  Marcia Bowman, Lincoln Casey, Fred Mark Cole, John Cooley, Chase Cordell,  Millicent Lloyd, Jet Loring, Adrienne Mann, Barbara Ann Miller, Lesia Olivier, Molly Parkes, Michael Plaisted, Gary Plantiff, Jane Rammer,  Eugenia (Jeannie) Roberts, Sly Ali Smith, Sylvie Straus, Victoria Sutton,  Dyanne, Thorne and James Zaro   

Nevada Branch Executive Directors

Hrair Messerlian (2003-2008)
Kathy Morand
Melodie Shaw (temporary assignment)
Bobbi Hughes
Jerre Hookey
Michel DeMers
James (Jim) Nissen
NEGOTIATING THE FUTURE
By Art Lynch
National New Technology Committee Member

With the Wages and Working Conditions (W&W) process going into full swing, we all need to become informed and vigilant on what these changes mean for us, as SAG talent. Negotiations of the Commercials Contract will begin in April.

Delivery systems are no longer shotgun.

As we continue to negotiate the TV/Theatrical Contract and prepare our Wages and Working Conditions Committees for the Commercials Contract, all of us must become aware of, and start to learn about, the brave new world of targeted and precisely measured advertising media.

New media is "now" media. The future is now, or much closer than you may think.

New media impacts your life and buying habits in ways we are only now becoming aware of, and will impact how all actors, including background, are compensated.

You are no longer sitting on your couch with total privacy as a protected passive unknown or unseen viewer. Ads can be sent specifically to you based on specifics about your computer use history, your viewing habits, your own demographic information and even key words you use in your personal e-mail or Web searches. Information can be gathered concerning your age or gender, income, your religious affiliation, your geographic location, or any number of other demographic information that makes you who you are.

Technology is fundamentally shifting how we view commercials. Soon most, if not all, advertising will be interactive.

Whether you realize it or not the Time, Newsweek, People or TV Guide you get in your mailbox may include advertising that is not in your neighbor's edition. Perceived demographics and interests have long targeted ads. Males may receive ads for "muscle cars," while women may see minivans or family sub-SUV's.

In the not-too-distant future, you may open a magazine and watch a full sound and video commercial on its pages. The images seen in science fiction of bus stop ads addressing you by name or video screens on the back of every commuter bus seat, may not be as far away as we may think.

This targeting technology does run the risk of crossing over into invading your personal freedoms and privacy; however, the industry insists that safeguards and agreements you click both protect you and allow the use of the information.

With the world of computer-to-TV, DVR and interactive satellite and cable growing rapidly, the majority of your computer, cell, portable device and television viewing can be measured specific to your interests or habits. You can or will soon be able to easily respond to what you view or hear using methods that make calling 800 numbers seem primitive and slow. In Japan subway tokens and vending machines can be instantly paid using cell phones, with menu's and advertisements geared toward your habitual use of products shown as you walk past stores or down supermarket aisles. Here in the U.S., methods of making over-the-air broadcasting function as a two-way, measurable-response media are in development and may appear soon after the digital mandate of this coming February.

When an actor sits drinking a bottle of water, the type of water may change each time you see it, or by where you are viewing the program anywhere in the nation. Production placement has gone digital, with talent, as of this writing, seldom compensated.

Select satellite viewers during the recent political season, were able to link, using their TVs, to policy statements and campaign materials. Unofficial surveys and polls are taken over pre-equipped televisions. The rating services can tell who is viewing in certain rooms enabled for "people meter."

In the near future, your interactive computer or television will allow you to buy the jacket worn by Tom Cruise in a film scene or shoes worn in an episode of Sex in the City. Again, will the talent involved be allowed to opt out of being used as a salesperson in this way, and if they do not object, how we will we, as talent, be compensated?

As Talent, What Can We Do?

Your friends from out of state probably assume there is far more work for talent in Nevada than really exists. There is a technology-related reason.

Years ago, George Lucas found a way for a few dozen background actors to become Poncho Villa's entire army for his television series Young Indiana Jones Chronicles. Since then, the world of the Sims has led to lifelike background actors filling the Roman coliseums in Gladiator and shopping at circa-1930s Macy's in New York. In Titanic background were blocked, increased and manipulated by computers. When you play many new videogames, the "background" characters make their own decisions using computerized "virtual intelligence," making the game more interesting and adding needed variety. Simulated shoppers will go in and out of stores, or just read the window and "decide" to continue down the street.

We must keep watch to make sure we are protected in the use of our image or voice as production moves increasingly virtual. In Nevada we have already felt this in the decrease of location filming in favor or green screen or more advanced techniques used on soundstages in Los Angeles, Vancouver and even New York City. Internet and more advanced technologies have allowed images to be transmitted during the production process to anywhere in the world, to be manipulated and to be put to uses that, as talent, we may be entirely unaware of.

Then, as related above, once we are in a television show, on a film or we do a commercial, our image can be manipulated on home computers, much less the servers and computers available to the industry, at will.

Final Thoughts

Read, listen, learn as much as you can about our brave new world, adjust your talents and use of your talents to meet current and future needs, and become actively involved in the Wages and Working Conditions, New Technologies, Communications and other union committees so that you can remain on top of the curve and be a part of the solution from the perspective of talent.

Your time on committees is valuable. Submissions for newsletters are valued. Feel free to contact our executive and find out how to get involved on our end, as union talent, in the brave new world of talent use.
UNCLAIMED RESIDUALS: GET YOUR MONEY!
Screen Actors Guild is facing a dilemma: getting performers or their heirs to collect their unclaimed residuals. A surplus of unclaimed residuals sits unable to be sent out. Although the Guild knows to whom these funds belong, it can't send the checks to these performers, in most cases because the Guild doesn't have the correct mailing information for the residuals recipients. Some residuals checks belong to nonmembers or one-time actors, many of whom aren't even aware that they have residuals coming to them. In an effort to reduce this surplus, the Finance Committee is embarking on a marketing campaign to get the word out to possible residuals recipients. The campaign, called "Get Your Money," will reach out to SAG members and non-SAG members through internal publications and online campaigns. If you would like to see whether you have residuals owed to you, visit www.SAG.org/GetYourMoney. Enter your name and "Get Your Money!" Have questions or want to speak with a residuals representative? E-mail residualtrust@sag.org, or call (800) 205-7716 or (323) 549-6535.
A MESSAGE FROM THE SAG FOUNDATION
Since 1985, the Screen Actors Guild Foundation has embraced its mission to assist, educate and inspire actors to their fullest career potential and to give back to the communities in which they live. While we are not a part of Screen Actors Guild, we are dedicated to serving its members.

From Board of Directors to staff to volunteers, the foundation's diverse makeup is a large component of this non-profit 501(c)3 organization's success. Governed independently of the Guild, the non-political, non-partisan foundation is a collective body bringing different personalities, attitudes and opinions together in service of actors who, like us, come from all walks of life.

Chances are that we've already helped you, or someone you know, with financial assistance in a time of crisis, scholarship monies, efforts we make toward children's literacy, time spent in the Actors Center (the only resource center of its kind in Los Angeles), or seminars, workshops and other career-informing events. In any case, please visit our website at www.sagfoundation.org to find out more about us.

Our work is rewarding, but not easy. Our programs and benefits are supported not by your Guild membership dues or fees but by grants, donations and our own fundraising efforts. Resources are limited, and times have been exceptionally hard. Our Emergency Assistance program, overtaxed by economic blows such as the recent Writers Guild strike which put countless actors out of work, has far exceeded its budget and the livelihood of the foundation as a whole is in delicate balance.

It takes an actor to understand an actor's struggle. Most of us at the foundation are actors, and by learning more about the Screen Actors Guild Foundation, we hope that you will gain a greater understanding of our work and what it takes to keep us going. Your tax-deductible donation can make a huge difference in the life of a fellow actor. You can donate online whenever you wish, make automatic monthly donations, or send us a check made payable to Screen Actors Guild Foundation. You can also think about residual checks, no matter what their size, which might benefit your peers by signing them over to the foundation as a charitable contribution.

Meanwhile, we also encourage you, as a SAG member, to think about the services we make available in support of your own career. Knowing, understanding and giving to the SAG Foundation is an investment not just in the foundation's livelihood, but in yours.

Screen Actors Guild Foundation
5757 Wilshire Blvd., Suite 124
Los Angeles, CA 90036
phone: (323) 549-6708
fax: (323) 549-6710
ACT AS ONE ON 1.01
Rule 1 in New Media
Starting January 1, Screen Actors Guild will vigorously enforce Rule 1 in new media. For more information, click here.
SAG HOLIDAY GIFT SHOPPING — thesagshop.com
Visit thesagshop.com for the latest in must-have, union-made merchandise. Buy gifts and accessories that demonstrate your good taste and your union pride.
---
For address changes, removals, and misdeliveries, please follow the procedures at:
http://www.sag.org/Content/Public/Email_OptOut.htm