The Official E-Newsletter of the Nashville Branch
FROM THE SOUTH REGION DIRECTOR
by Leslie L. Krensky
Nine years ago, I began a very meaningful and gratifying journey in my career with Screen Actors Guild when I was chosen as the executive director of the Nashville Branch. During these nine years, I have worked with a lot of great Tennesseans — from the elected from both unions to the wonderful staff at the former AFTRA to the local talent agents, casting directors and other industry professionals and, of course, many of you, the members.
We now are beginning another journey as we work with the staff in Nashville on the transition, so that members and the production community may receive the bulk of their services from their local SAG-AFTRA office. March 30, 2012 was a very joyous day, and the announcement was extra special for me, knowing that the members there would soon be able to fulfill their dreams of once again getting all of their union needs met by a local office and interact with staff in person on a regular basis.
The staff here in Miami will miss our regular interactions with the membership there, but the transition is made so much easier by our familiarity with the terrific staff in Nashville. During these past nine years, I have been the very fortunate recipient of consistent cooperation, hospitality, solidarity and support from Randy, Dee, Josh and Judy Marie.
The members of the SAG-AFTRA Nashville Local are very fortunate to have such great representatives and advocates. We look forward to working with them and the local leadership to effect a transition that is as seamless as possible.
I want to thank the past and present members of the Nashville Branch Council for their steadfast support and the terrific work they did and continue to do on behalf of the membership. I want to particularly express my appreciation to National Board member Cece DuBois, Co-President Michael Montgomery and former Branch President Stevan Pippin, and acknowledge their invaluable efforts and dedicated service on behalf of the membership.
It has been an honor and privilege to serve you. We can all look forward to a great future for the Nashville Local of SAG-AFTRA.
TENNESSEE FILM INCENTIVES GET FUNDING BOOST
Changes to state law made during the 107th General Assembly will mean $2 million in anticipated funding for the state's film incentive program, administered by the Tennessee Film, Entertainment and Music Commission (TFEMC).
 
In addition, reforms to the state's film funding grant formula will give smaller, indigenous film productions access to a larger share of available grant dollars.
 
Sen. Majority Leader Mark Norris, R-Collierville, sponsored a repeal of the refundable tax credit available to film productions under TCA §67-4-2109(j). The repeal will mean an additional $2 million in funding for the Tennessee Film/TV Incentive Fund.
 
Norris said the move makes TFEMC the "one-stop shop" for film incentives in the state and ends a complex system of incentivizing productions through both TFEMC grants and refundable tax credits issued by the Department of Revenue.
 
"We recognize the importance of the film industry, not only to the economy of the state, but to the welfare of countless Tennesseans whose livelihoods depend on it," Norris said. "This new program simplifies, streamlines and strengthens our commitment to the film industry."
 
Changes made to the Tennessee Film/TV Incentive Fund grant formula by the TFEMC are designed to promote the development of indigenous production and attract independent filmmakers by streamlining the incentive delivery process.
 
Under the new program, projects with budgets greater than $200,000 will be eligible to receive grants equal to 25 percent of their qualified Tennessee expenditures. Previously, the combined grant and tax credit system awarded a 17-percent grant and 15-percent refundable tax credit only to productions with budgets over $1 million.
"As part of Gov. Haslam's Jobs4TN economic development plan, the entertainment industry was identified as one of the key industries in which the state has a clear competitive advantage," Bill Hagerty, commissioner, Tennessee Department of Economic and Community Development, said. "I would like to thank Sen. Norris for his vision on this bill and members of the General Assembly for their support."
 
When asked about the film incentive, Nashville Local Co-President and National Board Member Cece DuBois said, "For years I have declared the entertainment industry to be Tennessee's cleanest, most untapped resource. This new incentive program now allows us to compete for productions. Tennessee is rich in talent, production crew, musical scoring and everything else. We have it all. It's time to let the secret out."
"I see this as an excellent beginning. Streamlining the process and lowering the qualification threshold should result in more production almost immediately. Hopefully, a quick return on our investment will convince the powers that be to step up Tennessee's commitment to even greater levels," added Nashville Local Co-President Mike Montgomery.
WELCOME NEW MEMBERS
Dianna Bradford
Lavita Brooks
Eric Joshua Davis
Nikki Estridge
Todd Farmer
Jenna Gerkovich
Tommy Hayes
Michael Wayne Hulsey
Coco Jones
Joe Katzman
Sage Keffer
David Lamont
Mitchell F Martin
Claude D Miles
Leslie J Mills
Kip Moore
Landau Eugene Murphy
Lisbeth Norton
Jamin Williams Orrall
Jake Orrall
Adam Huel Potter
Keiana Richard
Carson Seeley
Shaun Surgener
QUESTIONS REGARDING THIS NEWSLETTER?
Contact Member Services representative Josh Reese by email or by phone at (615) 327-2944.
STAY CONNECTED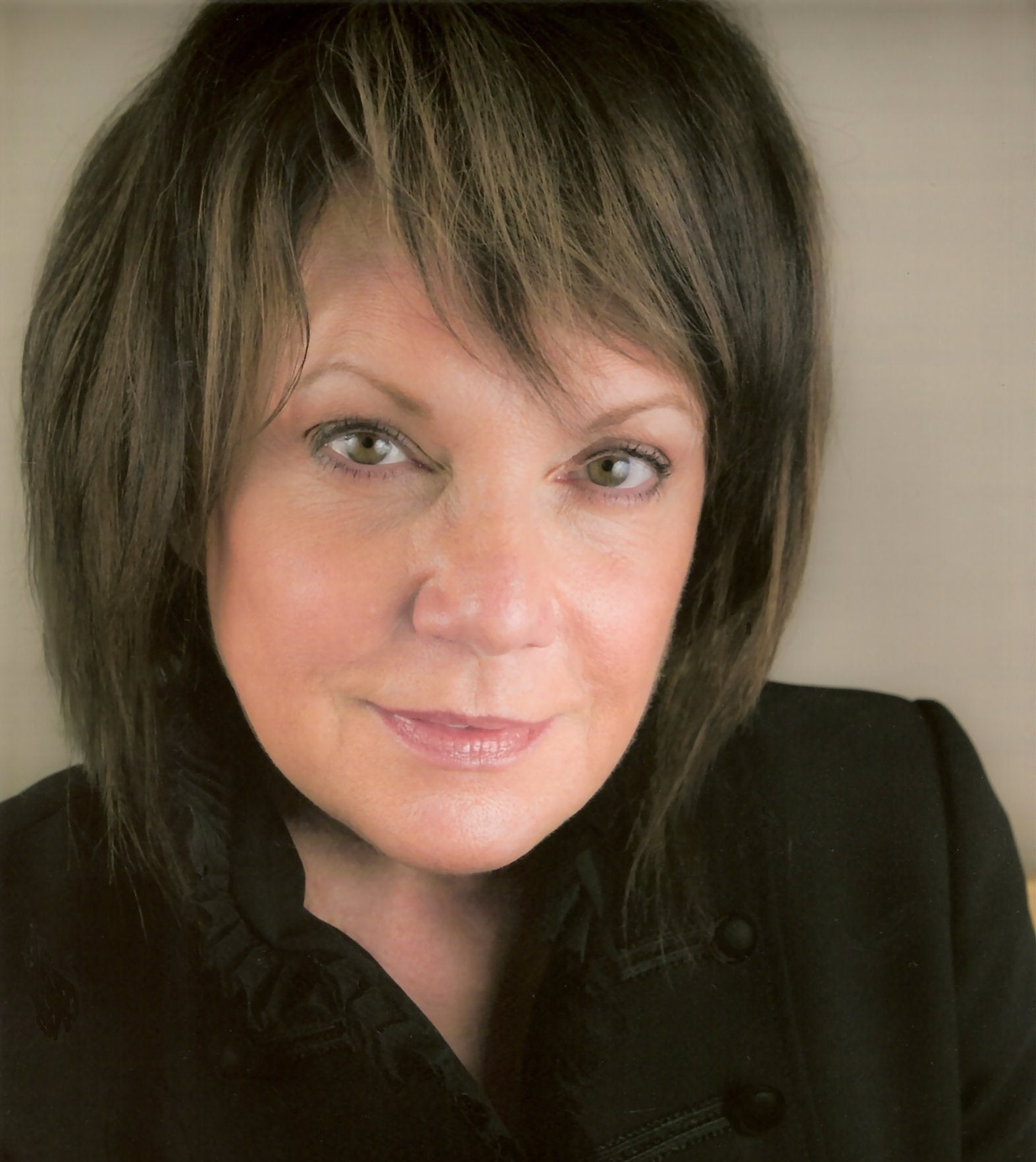 Welcome Home to SAG-AFTRA
by Cece DuBois
Nashville Local Co-President
and National Board Member
Well, this is a new day, y'all!!
Last newsletter seems like a lifetime ago. The reason for that is simple — we were on the front side of a referendum that asked the membership one question: "Do you want, at long last, to be represented by one union?" The overwhelming, resounding answer came back from you, the members:*YES*. And now here we are.
So, today I write you "from the backside" of that resoundingly successful referendum, and as your local SAG-AFTRA co-president. Mike Montgomery (former local SAG prez) and I (former local AFTRA prez) now share the responsibilities of the Local office until elections in 2013. We're now holding Local Board meetings that include those elected on the former SAG Council and the former AFTRA Board. For many members, this is a whole new concept. But I've been around long enough that I remember when our office here in Nashville housed both AFTRA and SAG; back then the Board and Council met jointly, and staff administered contracts for members of both unions. It is so good to have everything governed, at long last, by one bona fide organization.
In May, Mike and I attended the first National Board meeting (plenary) of SAG-AFTRA. It was a historic moment, and an interesting process, working through the initial steps of functioning as one body. SAG and AFTRA have operated with profoundly different governing philosophies. So, the first things we are doing as SAG-AFTRA have largely to do with learning to speak the same language — or, in some instances, writing a new language. It is a lot of work, but extremely exciting to finally be at this unified place and to be processing it, one step at a time.
Nashville is one of the about two dozen Locals that exist outside New York and Los Angeles. These regional Locals make up a group in the new union called the Committee of Locals (CoL). At the May National Board meeting, the CoL had two breakout meetings as a group; the result was enlightening and encouraging. Though every Local has needs and issues specific to its geographical industry dynamic, all Locals share many of the same or similar needs and issues. The discussions at these CoL meetings illuminated these facts, and the solidarity within the committee was evident from the get-go.
We have an amazing staff for Nashville's SAG-AFTRA office here on Music Row. These staff members in Nashville are Randy Himes, Dee Bowers, Josh Reese and Judy Marie Ellis.
These people are the ones on our "front line." They are knowledgeable, capable, passionate and dedicated to our SAG-AFTRA members. I've worked with each of them, and I am telling you this: We have the best staff of any Local in the country. We are truly blessed.
So, take a deep breath. You did it! You and I are now WE. The work, the growth, and the unity continues, but to all of us, I say, "Welcome home."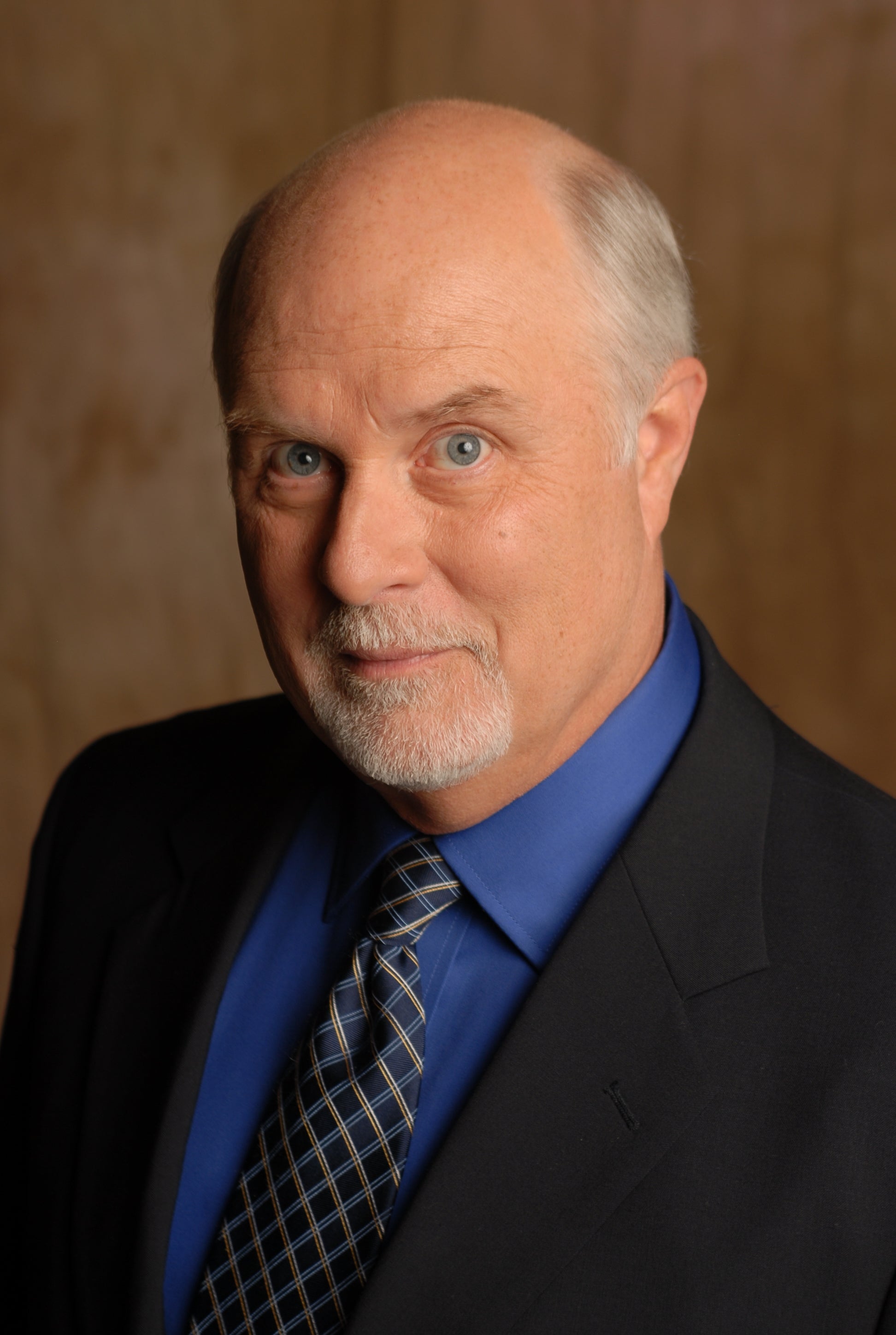 We Are All Multimedia Artists
by Mike Montgomery
Nashville Local Co-President
As the co-president of the Nashville Local, it is my honor and privilege to welcome you to your new union, SAG-AFTRA. This historic merger has created a new day and a new way for all performers in every facet of broadcast media. It has put to rest jurisdictional disputes and competing contracts, and left us with a single unified entity that will now cover performers in every corner of a vast and ever-changing media landscape. Performances on television, film, radio, recorded music, music videos, video games and net-based media will now be covered by a single union.
As the entertainment industry evolves, the lines between our job descriptions become increasingly blurred. Singers act, actors sing and dancers are now an integral part in the success of the music industry. Our live performances are now instantly available to millions via the Internet. And while actor, singer, dancer and broadcaster may describe our primary vocations; we are all truly multimedia artists. And, as such, we must embrace a new vision for our collective future. Welcome to SAG-AFTRA, the most powerful union in the history of entertainment.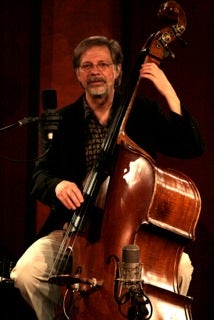 Third Time's the Charm!
Jim Ferguson
National Vice President, Recording Artists
Welcome to your new union, SAG-AFTRA! As most of you know, the recent merger of these two sister unions is the result of decades of hard work by members of both unions. It was obviously not an easy task. Suffice it to say that this time the members of the joint committees charged with the crafting of a new constitution and merger plan were more than determined.
Change is sometimes difficult to accomplish. There are those who are comfortable with the status quo. There are those who are concerned or downright afraid of the unintended consequences of change. Embracing change requires courage and trust. Now that we've achieved a positive merger vote, our work proceeds. As we look forward to the first SAG-AFTRA elections and the first SAG-AFTRA convention in 2013, we want to be aware of the concerns of our local members. As the first SAG-AFTRA recording artist vice president, I need to hear from you if you have ideas regarding organizing, member services, contract administration, negotiations or any other area of concern. I can always be reached through your local SAG-AFTRA office. Thank you for your membership in SAG-AFTRA. We are stronger together, and we are stronger with you.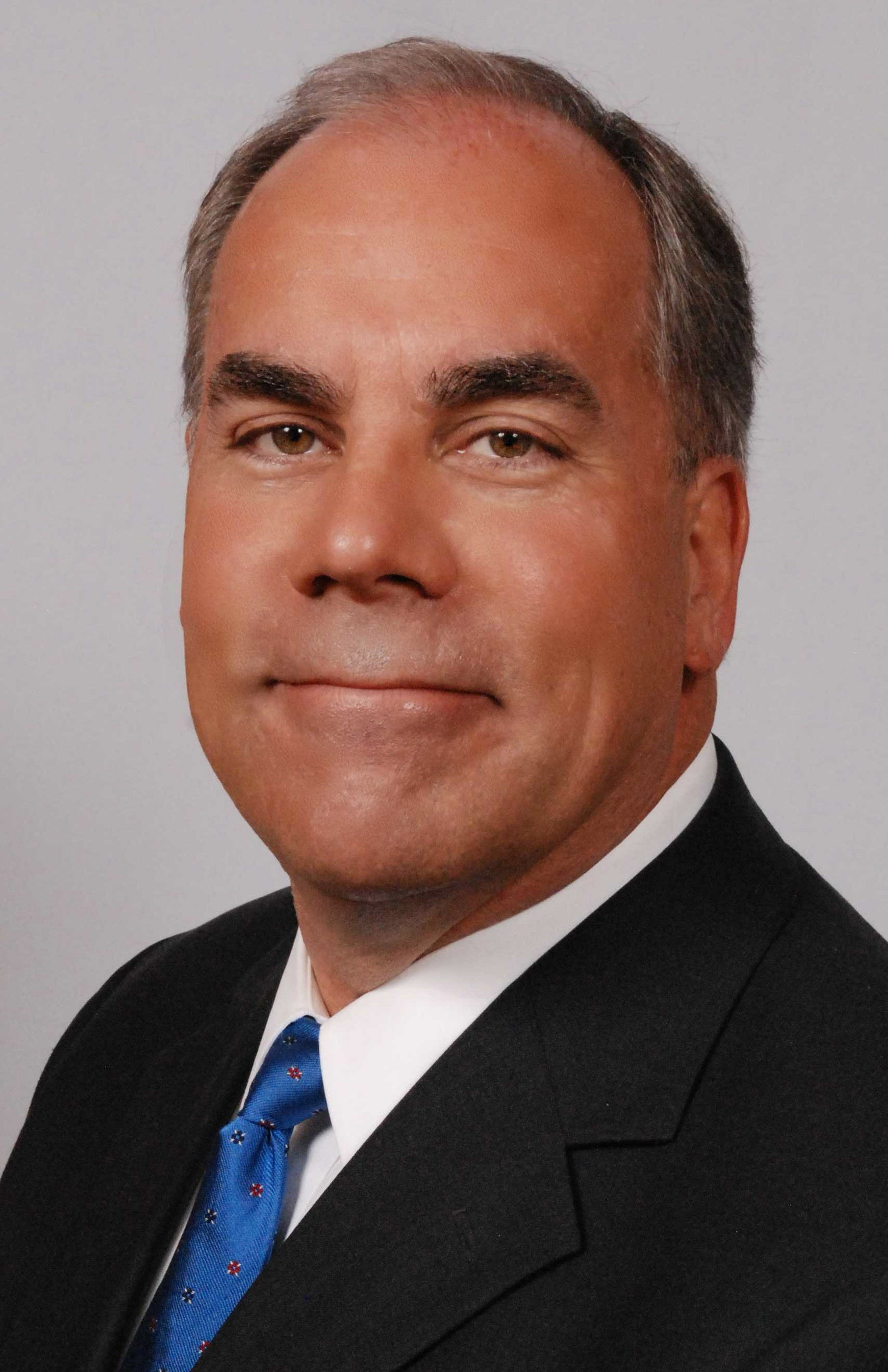 From the Corner Office
by Randy Himes
Assistant National Executive Director, Sound Recordings/Nashville Executive Director

To all the members of SAG-AFTRA Nashville, congratulations and welcome home to the entertainment industry's largest and most influential union! You are now over 165,000 members strong!
I remember when Nashville achieved the goal of 100 Nashville SAG members and was granted Branch status in 1980. AFTRA national agreed to allow its Locals to administer SAG contracts for a negotiated contract fee. This was more cost-efficient for both unions. SAG didn't have to incur startup fees for separate office operations, and AFTRA received much-needed administrative monies for its local operations.
As I recall, Bob Sanders was the first local SAG president. The SAG Nashville Branch Council and the AFTRA Nashville Board met as one entity from day one. In the 23 years the SAG Branch was administered by the AFTRA Local, there was never a line of demarcation between the issues and concerns of singers, actors, announcers and others. We never issued a franchise to a local talent agent for one union without requiring the agent to apply and be franchised to the other.
When signing a producer to a contract, film was SAG, videotape was AFTRA. The SAG Nashville Branch grew exponentially, as did the AFTRA Nashville Local.
The first significant indicator of production change in our industry was when the UCLA film school stopped offering courses in film production, and instead offered courses in digital production. AFTRA and SAG members began to realize that whenever one union signed more producers to a particular area, there were corresponding problem issues due to lack of dues dollars and health and retirement/pension and health contributions. Each union worked to organize the same jurisdictions and the ebb and flow of member frustration grew as members watched their dues be spent to essentially fight the other union, as opposed to organizing work for members under a merged or unified union.
In 2003, SAG moved to streamline office operations and pulled member administrative services out of Nashville to the SAG South Region office based in Florida. SAG South Region Director Leslie Krensky and her staff stepped in and provided a seamless transition of services to the SAG Nashville membership. I have thoroughly enjoyed working with Leslie, and the move back to the Nashville office is an easy transition. We are working to see that the member programs and initiatives put in place by the South Region office since 2003 continue for all members.
Pound for pound, Nashville is one of the strongest Locals in the new union. We are rich, with many high-profile royalty artists signed to major and independent labels. We are home to the top session singers in the country (based on the number of SAG-AFTRA sessions worked each year). We are home to a solid and growing actor talent pool that works on a local/national basis. Nashville members continue to influence work and decisions nationally.
We have been blessed with local member leaders who have helped shepherd Nashville through all these interesting years. Those leaders are too numerous to individually mention here, but your Board of Directors serves without compensation and continually gives their valuable personal time to meet every month in an effort to improve your life through increased job opportunities and related income and health and retirement benefits. Nashville has been blessed with great leaders who kept the interests of the members in mind with every decision that was made.
Special thanks to past presidents and local board members of both unions, but particularly those who served during the transitional years. Thank you to current SAG-AFTRA Co-President Mike Montgomery for his long-term service, as not only the Branch president since 2003, but for his service on the AFTRA Local Board.
Thank you as well to Jim Ferguson, who has served in leadership, officer, convention delegate and sound code negotiation chair positions since 1986! Congrats to Jim for being appointed as the first SAG-AFTRA national sound recording vice president. And last, but certainly not least, thank you to Cece DuBois, who has unselfishly and tirelessly served as president and National Board member for SAG, and has also served as our AFTRA president and National Board member for 20 years!
We have already experienced some of the ways this merger has had a dramatic and positive influence on the members of SAG-AFTRA. One recent example was the decision of our new National Board to authorize a "Do Not Work" order for music videos, which resulted in achieving successful negotiations of the first industrywide music video agreement with the major record labels (UMG, SonyBMG, Warner, EMI and Disney).
I look forward to continuing our work on behalf of all SAG-AFTRA members in Nashville and across the country. The best is yet to come.
Pro-Tools Studio
A reminder that your Nashville Local has a Pro-Tools Studio available to all SAG-AFTRA Nashville members who are paid up with their dues. The studio can be used to record vocals, voiceovers or instruments — and best of all, it's free of charge.
In addition to the Pro-Tools Studio, a writing/rehearsal room is available outside of the recording studio. This space is great for all of our SAG-AFTRA songwriters, singers and actors.
Studio equipment includes a Pro-Tools LE Digi 002 rack, Mac G-5 with Leopard 10.5, 26-inch monitor, event monitors, Behringer cue system (4 input), Sennheiser HD280 headphones, Sterling Audio ST59 and ST69 mics, and keyboard.
To book the studio or the writing/rehearsal room, call Judy Ellis at (615) 327-2944.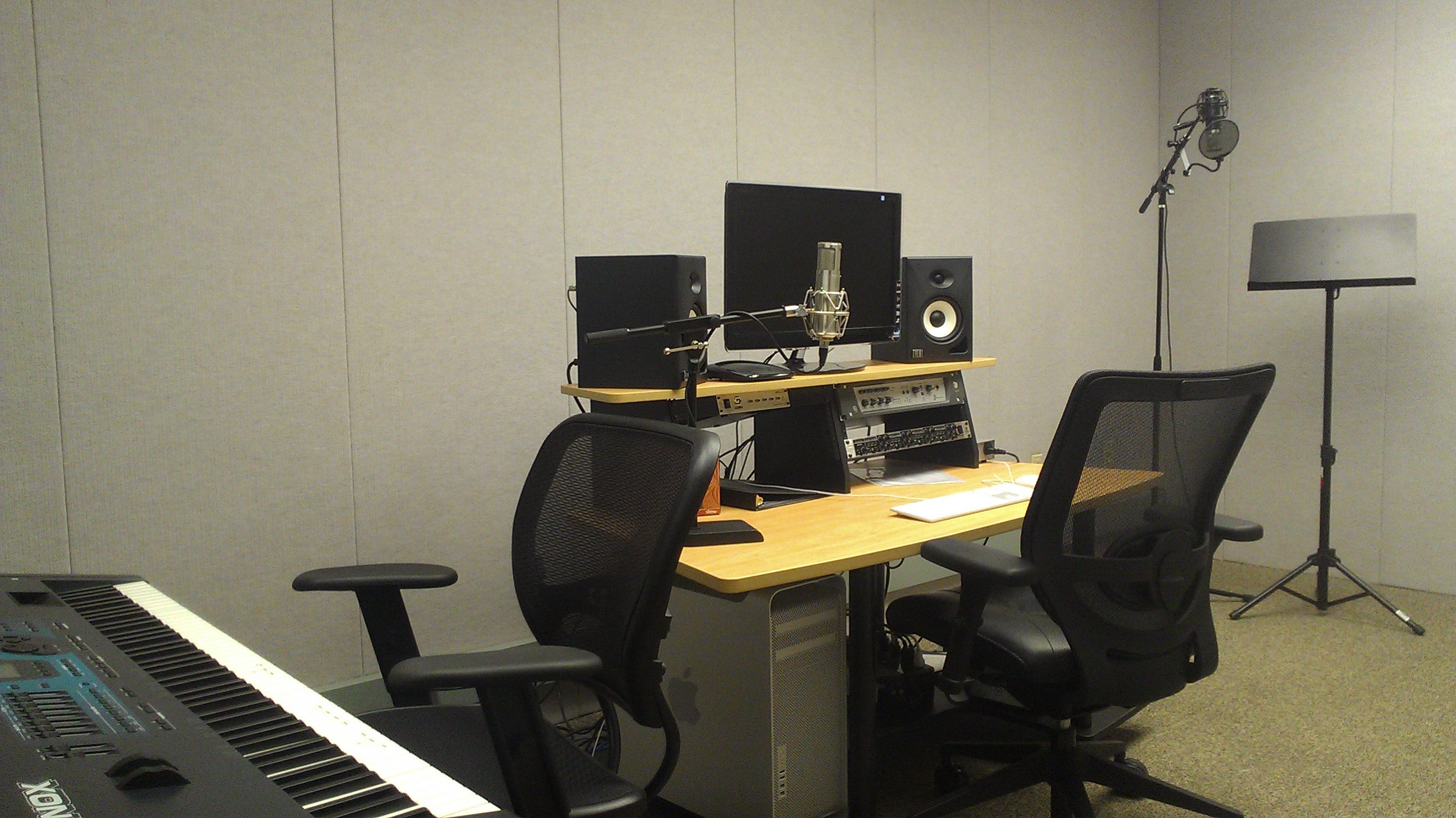 PRODUCTION UPDATE
The union has been contacted by the following productions about becoming signatory to one of the SAG-AFTRA collective bargaining agreements. Please be advised that these producers may not have completed the signatory process at this time. It is the responsibility of each member to confirm that each producer has signed the applicable contract before making an agreement to render services. Failure to confirm the signatory status before rendering services may lead to disciplinary charges being filed. If you have any questions, please contact the office at (615) 327-2944.
Because access to our updates is restricted to SAG-AFTRA members in good standing only, we ask your continued cooperation in maintaining the confidentiality of its contents. Therefore, please refrain from sharing this update, or forwarding emailed updates to anyone.
This production update is provided as a service to members to assist you in following up on work opportunities with your talent agent. Most producers will not accept direct submissions and will only consider performers submitted by talent agents.
Since they do not accept direct submissions, many producers will not grant permission to include casting information or production office address data on these communications. If the information does not appear on this update, it was not made available to the union for publication.
Tennessee
Happy Hour – Ultra Low Budget
Rising Frye Productions
Location:  Memphis, TN
Start Date:  TBD
The Identical – Theatrical
Identical Production Company, LLC
Location:  Nashville, TN
Start Date:  09/17/12
Love Affair – Ultra Low Budget
Andre Beatty
Location:  09/29/12
Location:  Memphis, TN
Nashville (12/13) - TV Series
Music City Productions, Inc.
Location: Nashville, TN
Start Date:  7/23/12
Kentucky
Above the Abuse - Ultra Low Budget
Above The Abuse Movie, LLC
Location: Louisville, KY
Start Date:  10/1/12
Conspiracy of the Hitman - Ultra Low Budget
Shady Productions
Location: Lexington, KY
Start Date:  TBD
Pleased to Meet Me - Ultra Low Budget
Pleased To Meet Me, LLC
Location: Louisville, KY
Start Date:  8/27/12
Wild Ride – Theatrical
Ten Furlongs, LLC
Location:  Louisville, KY
Start Date:  8/23/12