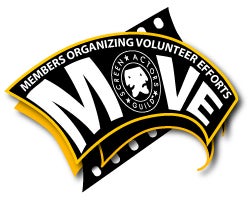 Mike Prasad, an innovative force within social media, branding, and new media, leads this expert panel which will explore marketing models and strategies for new media projects.
 
When: 7-8:30 p.m., Wednesday, September 28, 2011
 
Where: Screen Actors Guild
James Cagney Board Room
5757 Wilshire Blvd., 1st Floor Lobby
Los Angeles, CA 90036
Parking will be validated
 
You must be a member of Screen Actors Guild to attend plus one guest. Bring your SAG card (paid thru Oct. 31, 2011) for admittance.
RSVP to: movehollywood@sag.org.