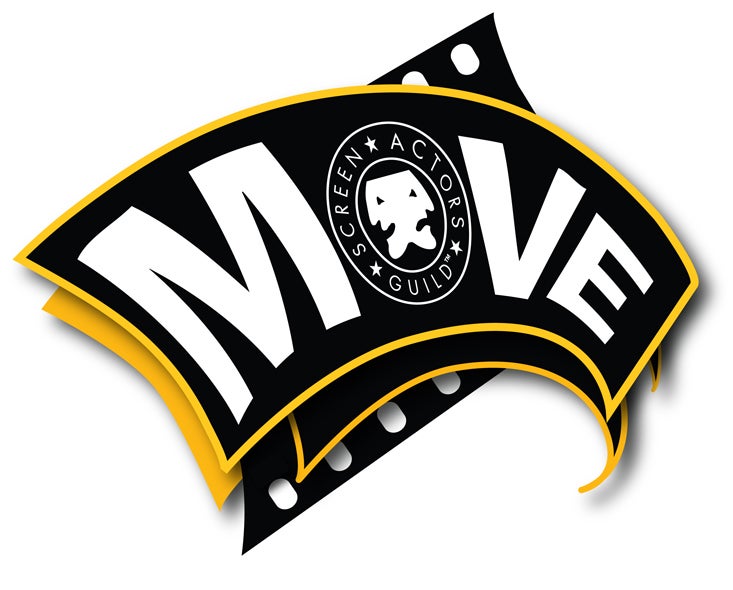 As many as 2,000 SAG members and producers tuned in via a live online stream on Wednesday to learn details of the new SAG Production Center, which allows producers to download forms and rate sheets, and in many instances sign online, saving substantial time and avoiding the headaches of the paper-based manual approach.
The informational meeting was presented jointly by the MOVE Hollywood and MOVE New York committees, and took place at the SAG headquarters in Hollywood, with participants linked in via videoconference from New York and Florida. Branches in Dallas, Boston, Colorado, Nevada and Portland hosted viewing parties. Online, the event registered more than 31,000 total views over the course of two hours, with viewers submitting questions via email and Twitter.
The purpose of the evening was to familiarize members with the Production Center so they can let producers know how easy it is to become signatory to a SAG agreement using this innovative online tool, the first of its kind available in the industry. Since it debuted in June, approximately 2,800 producers have initiated their signatory agreements online.
The event featured a presentation by SAG National Executive Director David White and a discussion panel that included producers and SAG staff (see photo, left). The panel consisted of producers Carly Hugo, Richard DiPatri and Allison Allain, the first producer to use the Production Center; Mark Friedlander, SAG national director of new media; Deborah Skelly, SAG executive director of industry relations and organizing; Ted Sinclair, senior manager of theatrical and television agreements; and Stephanie Perry, SAG's New York manager of television and theatrical contracts. It was moderated by Pamela Greenwalt, SAG's executive director of communications.
"It's great that we had such a strong turnout for this event, and members are really encouraged by the advances we've made. Simplifying our signatory process and putting it online is the ultimate win-win because it makes it easier for employers to hire SAG members," said Rebecca Damon, New York Division Vice President and chair of the MOVE New York Committee. "Nearly three thousand projects have been signed since June – that's a terrific start."
DiPatri noted that the materials available at the Production Center help to liberate producers from having to carry around a box of paperwork detailing SAG's agreements, since now everything is easily available online, even from mobile devices.
"I just think it is a huge step forward," the producer said.
Hollywood Division Board member and MOVE Hollywood Chair Ellen Crawford added that with the Production Center's myriad features and ease of use, it can be used to flip productions. "We want actors to know about it so they can help inform producers of the contracts and tools that make it easier to turn non-union work union. I think it's a great organizing tool," she said.
White promised more innovations to come.
"We think this is the start of a new era in our relationship with our industry partners and our membership," said White. "This is only the beginning. There are so many efficiencies to gain if we apply technology thoughtfully to the work we do every day."