Additional Chamber of Commerce Discounts
Show your SAG-AFTRA membership card and receive the following Hollywood Chamber of Commerce discounts.
Matei & Co. – Are taxes weighing heavily on your mind? Let them help you! Mention the Chamber and receive a free 30-minute consultation and 10 percent off your bill. For more info visit www.mateicpa.com or call (424) 335-0346 for a free consultation.
Raleigh Studios is inviting Hollywood Chamber members to take 20 percent off when booking a screening event at any of their three theaters, which feature state-of-the-art digital projection in 2K, 4K and 3-D, as well as 35mm. For more information call (323) 871-5649 or visit http://www.raleighstudios.com/hollywood/screening-rooms-and-post.
SERVIZ provides home services on demand. SERVIZ offers low, transparent pricing for 500 services with licensed and insured professionals. Use Promo "HOLLYWOOD25" for $25 off your first service! Make an appointment by visiting at www.SERVIZ.com or call (844) 473-7849.
Take Advantage of Some Great Local Discounts
All Deals & Discounts are administered by entities independent of SAG-AFTRA. Questions about each offer must be handled by the providers. SAG-AFTRA does not endorse any of these services.
---
Discounted Tickets to the Museum of Broken Relationships, July 1-31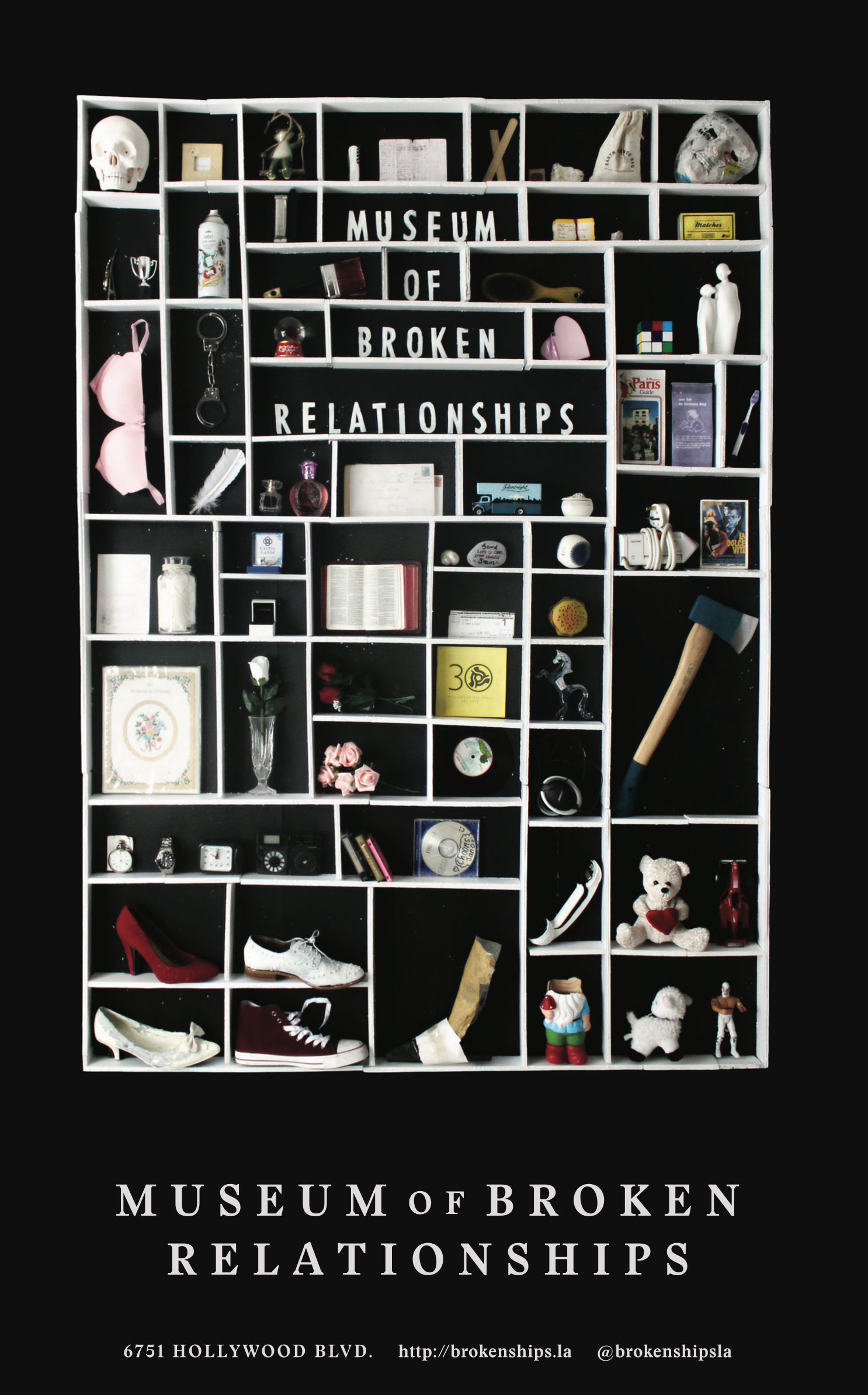 When: Friday, July 1 – Sunday, July 31
Where: The Museum of Broken Relationships
6751 Hollywood Blvd.
Los Angeles, CA 90028
The museum validates parking at the Hollywood and Highland parking lot for $2 for two hours.
The Museum of Broken Relationships is an exhibition revolving around the concept of failed relationships and their artifacts. The museum offers a chance to overcome an emotional collapse through creation by contributing to the museum's collection. This is an exhibition curated with crowd-sourced totems that range all sources of heartbreak.
Whatever the motivation for donating personal belongings—be it sheer exhibitionism,   therapeutic relief or simple curiosity—people embraced the idea of exhibiting their love legacy as a sort of ritual, a solemn ceremony. Although often colored by personal experience, local culture and history, the exhibits presented form universal patterns, inviting guests to discover them and feel the comfort they can bring.
SAG-AFTRA members receive discounted tickets for $9 (reg. price $18). No discount code is necessary, but be sure to present your current SAG-AFTRA ID card to purchase your discounted tickets at the museum.
Click here for more info. Questions? Email the Museum of Broken Relationships atmuseum@brokenships.la.
The products and/or services are provided as an informational service to SAG-AFTRA members and are administered by entities independent of SAG-AFTRA. Any questions must be handled by the provider. This information is not intended to serve as an endorsement by the union nor is any warranty or guarantee implied.
---
SAG-AFTRA National LGBT Committee Proud Sponsor of Outfest Los Angeles, July 6-17
When: July 6-17 
Where: Directors Guild of America
7920 Sunset Blvd.
Los Angeles, CA 90046
Parking is free at the DGA Theater Complex at 7920 Sunset Blvd. and the Sunset Lofts at 7950 Sunset Blvd. Entrance is located off Hayworth Ave. Click here for more parking info.
SAG-AFTRA members have the opportunity to become Outfest crew members for free! Don't miss the opportunity to see some of the best films showcasing Lesbian, Gay, Bisexual and Transgender (LGBT) talent at 2016 Outfest Los Angeles. The festival features hundreds of films, documentaries and videos from over 25 countries, panels, special events, parties and receptions at venues across L.A. 
SAG-AFTRA members can take advantage of ticket discounts and private receptions by becoming a crew-level Outfest member free of charge. As a crew member, you receive $4 discount on all general admission tickets, advance purchasing, invitations to private screenings and year-round benefits. 
Click here to register to become a crew member and for more details. 
Questions? Contact the SAGEEO & Diversity Department at diversity@sagaftra.org or call (323) 549-6644.
The products and services noted herein are provided as an informational service to SAG-AFTRA members and are administered by entities independent of SAG-AFTRA. No warranty or guarantee is implied.
---
Shirley Temple: Santa Monica's Biggest Little Star Exhibit, April 16-July 1
When: Saturday, April 16 – Friday, July 1
Where: Santa Monica History Museum
1350 7th Street
Santa Monica, CA 90401
A public parking garage is available on 7th Street next to the museum. Click here for directions.
The Santa Monica History Museum is proud to present the Shirley Temple: Santa Monica's Biggest Little Star exhibit. Shirley Temple memorabilia will be on display to honor and celebrate her film and diplomatic career, as well as the personal life of this special woman who touched the lives of so many. This unique exhibit features the legendary child star's notable personal childhood collection of movie costumes, dolls and rarely seen artifacts. 
SAG-AFTRA members receive discounted tickets for $7 (reg. price $10). No discount code is necessary to purchase discounted tickets online. You can also purchase discounted tickets at the door with your SAG-AFTRA ID. Exhibit admission is free for children (12 and under), and active-duty military and veterans.
For daily exhibit hours and to purchase tickets, click here or call (310) 395-2290. 
The products and/or services are provided as an informational service to SAG-AFTRA members and are administered by entities independent of SAG-AFTRA. Any questions must be handled by the provider. This information is not intended to serve as an endorsement by the union nor is any warranty or guarantee implied.
---
Center Theatre Group Stage Talks
Center Theatre Group's (CTG) Stage Talks are lively post-show discussions led by CTG's artistic staff, which often include cast members and give theater-goers a chance to hear directly from the creators and actors. Attend a performance with a scheduled Stage Talk to get the most out of your theatre experience. Stage Talks take place immediately following select performances at the Kirk Douglas Theatre and the Mark Taper Forum. Please note not all of our productions have Stage Talks. Click here for more information.
---
UFC GYM MEMBERSHIP
Get your body ready for summer by joining a UFC gym this spring. If high-intensity workouts are for you, UFC is offering a special discounted rate to members. Get access to UFC gyms nationwide at a great price by emailing nycfidigm@ufcgym.com.
---
Members Receive up to 40 Percent Off Center Theatre Group Tickets
SAG-AFTRA is proud to partner with Center Theatre Group by offering members up to 40 percent off tickets, based on availability. Reserve your optimal seats to Dame Edna's Glorious Goodbye: The Farewell Tour, Chavez Ravine, The Price, Roger + Hammerstein's Cinderella, Matilda: The Musical and many more at the Ahmanson Theatre, Mark Taper Forum and Kirk Douglas Theatre.
Visit the Center Theatre Group page and click on any of the "click here" links under each production icon, which will direct you to the exclusive ticket offer. From there, simply click "buy tickets" and the discount will automatically register. No discount code is required when purchasing.
---
Exclusive 15% discount on all programs for SAG-AFTRA members
New York Film Academy LA Main Office
Mailing Address:
3300 Riverside Dr. Burbank, CA 91505
(818) 333-3558
New York Film Academy New York City Offices
Mailing Address:
100 East 17th St.
New York, New York 10003
(212) 674-4300
Battery Place
17 Battery Pl.
New York, New York 10004
New York Film Academy (Film & Acting School):  Over the past 20 years, the New York Film Academy has built a reputation as one of the premier hands-on film and acting schools in the world. The project-based curriculum is designed to reflect a real-world environment while encouraging students to explore their own creativity.
The New York Film Academy is pleased to offer an exclusive 15% discount on all programs for SAG-AFTRA members.  Choose from a variety of programs, learn from our award-winning faculty and enjoy working with state-of-the-art equipment at one of our numerous locations around the world.
To learn more, please click here.  
---
GRAMMY Museum
SAG-AFTRA members receive 2-for-1 tickets to the GRAMMY Museum at L.A. LIVE. Discount cannot be combined with other offers. Must present SAG-AFTRA membership card to obtain discounts. 800 W. Olympic, LA, CA 90015 in the L.A. LIVE District. Visit www.grammymuseum.org.
---
Hollywood Forever Cemetery
Hollywood Forever Cemetery offers a 15% discount to all SAG-AFTRA members (and family) for either immediate need or pre-arrangement. This offer would include Cremation Packages, Niches, Mausoleum Interment and Funeral Services. To obtain the discount present your paid-up SAG-AFTRA card. Contact Noelle Berman, Director of Private Estates at (323) 308-4787 or Noelle@hollywoodforever.com for details.
---
SAG-AFTRA members receive 20% discount at SPOKE N WHEEL BICYCLES
Show your current SAG-AFTRA membership card and ask for Jody to receive 20% off your entire purchase at Spoke N Wheels Bicycles in West Hills.
Spoke N Wheels, 6804 Platt Ave. West Hills, CA 91307 (818) 703-0155.
---
Westwood Music
SAG-AFTRA MEMBERS RECEIVE 10% OFF ANY MERCHANDISE PURCHASE, STRING INSTRUMENT REPAIR, OR MUSIC LESSON AT WESTWOODMUSIC.
Offer not to be combined with any other coupon or discount, and excludes purchase of any McPherson guitar or select guitar consignments.
Westwood Music
1627 Westwood Boulevard
Los Angeles, CA 90024
(310) 478-4251
www.westwoodmusic.com
---
The Guild Restaurant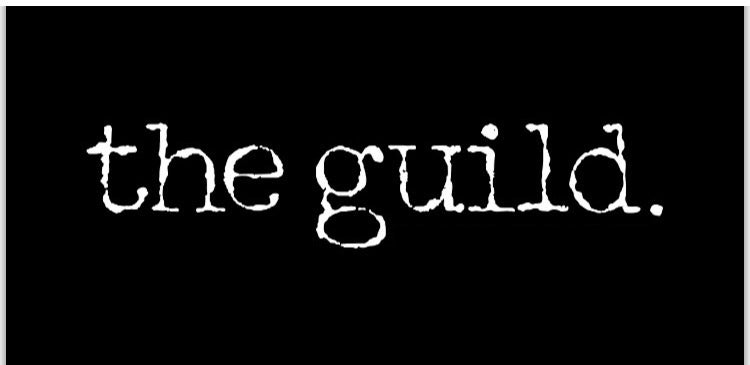 SAG-AFTRA members can show their membership card to receive a 15% discount off of food. Some restrictions may apply.
The Guild is a progressive American restaurant located in the former headquarters of the historic Screen Actors Guild, at 8741 Sunset Blvd in West Hollywood. That building was home to the Guild's headquarters from 1936-1939. The menu features contemporary California dishes with global influence, as well as an extensive wine list, including boutique producers worldwide and a robust collection from California.
For additional information, please call (424) 279-9601, follow the restaurant on Facebook, and Instagram, or visit www.TheGuildLA.com
(A historical photo of 8741 Sunset Blvd., as it looked when it was Screen Actors Guild Headquarters from 1936-1939)
---
M•A•C PRO Membership Program is a paid for membership program open to SAG-AFTRA members.
M•A•C PRO Membership enables the professional to look to M•A•C for more than simply satisfying all of your product needs. The program offers a direct link to the M•A•C world as well as the following member-exclusive benefits: Master Classes, PRO only events & networking opportunities, password protected website macproc.com , product discounts, complimentary shipping for orders over $150, discounts from select industry publications, and discounts from select make-up schools.
Benefits are available at more than 100 M•A•C locations in more than 30 countries around the world. From Tokyo to New York, London to Los Angeles, M•A•C PRO is the link that binds the world's artist community together. To download an application please visit www.macpro.com . You may simply include a copy of your current union card and payment to become a member.
---
Hairron Salon in Hollywood is pleased to offer a 20% discount on all services to members. Hairroin has the distinction of being the only Sebastian Professional Flagship Salon in the Los Angeles area and was founded by stylist Janine Jarman of Bravo's Shear Genius. Hairroin offers a full range of salon services including haircuts, color services, styling, barbering, makeup and more. Simply present your ID membership card at the time of your visit to receive the discount.
To make an appointment or view the full menu of salon services, please call (323) 467-0392 or visit www.HairroinSalon.com.
---
Touro University Worldwide is proud to offer exclusive scholarships for SAG-AFTRA members!
Touro University's, WASC accredited, fully online master degree programs offer busy working professionals the opportunity to advance their education while continuing to pursue their career goals.
Master of Business Administration (MBA)
Master of Arts in Industrial and Organizational Psychology
Master of Arts in Media and Communications Psychology
Master of Arts in Marriage and Family Therapy
For more information, please call Jasmine Khong, Executive Director of Student Success, directly at (818) 874-4118.
---
AVEDA has launched the Pro-Privilege discount program for beauty & industry professionals and SAG-AFTRA members. AVEDA Pro-Privilege offers a 25% discount on AVEDA retail products. SAG-AFTRA members may join the program and purchase products at any free-standing AVEDA retail store throughout the U.S. To apply, just present your current ID card, photo ID and pay a one-time membership fee of $20. Applications are processed instantly and the discount is effective immediately.
In Southern California, members can participate at: Paseo Nuevo; Santa Barbara The Oaks; Thousand Oaks Westfield Century City; Los Angeles Beverly Center; Los Angeles Hollywood & Highland; Hollywood Glendale Galleria; Glendale South Coast Plaza; Costa Mesa Brea Mall; Brea The Shops at Mission Viejo; Mission Viejo The Gardens on El Paseo; Palm Desert Westfield North County; Escondido Fashion Valley; San Diego.
To locate AVEDA retail locations nationwide visit www.aveda.com.
---
Peter & Son Watch Company offers members a discount of 15% on all watch sales and repairs. Peter & Son Watch Company is the premier luxury boutique for watch sales and repairs in Brentwood, Los Angeles. Please visit us at www.peterandsonwatchcompany.com friend on Facebook at Peter & Son Watch Co and follow on Twitter @PeterandSon. For more information please call at (310) 260-9191 or email us at peterandsonwatchco@gmail.com.
---
Private Wifi
SAG-AFTRA members! Get your free 3-day trial and then purchase six months of protection for only $24.95 (that's 50% off the regular price). If you've ever used a wifi hotspot in a hotel, airport or coffee shop, you might not realize that you are vulnerable to having your personal information - your bank account and credit card numbers, your emails and Facebook communications - stolen by hackers. Private Wi-Fi has an offer for SAG-AFTRA members so you can be safe and secure when you use public wifi. Visit www.privatewifi.com/SAGAFTRA to sign-up.
---
Hooters Restaurant offers a 20-percent discount to members who present their ID card at the Hollywood and Burbank locations. The discount covers food and merchandise only. This discount DOES NOT include alcohol.
Hooters of Hollywood
6922 Hollywood Blvd
Hollywood, California 90028
(323) 962-3373
Hooters of Burbank
600 N. First Street
Burbank, California 91502-1606
(818) 848-9464
Union Plus is a program created by the AFL-CIO to develop and coordinate member-only benefits. Our union publications have showcased the Union Plus programs and services available to SAG-AFTRA members through Union Privilege. These programs and services have been developed nationally by Union Privilege – not by SAG-AFTRA – and all information and questions regarding the programs and services are handled by the individual program provides through dedicated toll-free phone numbers. SAG-AFTRA does not endorse any of the products or services. Please visit www.unionplus.org for a full listing of programs and discounts available to SAG-AFTRA members, which include: