Start:
11/21/2015 - 3:00am
Sent on behalf of the Maryland Film industry Coalition
Join the Maryland Film Industry Coalition's 6th Annual Fundraiser
Please join casting directors, SAG-AFTRA colleagues, crew members, and film industry advocates at the 6th annual fundraiser for the Maryland Film Industry Coalition; the non-profit organization that advocates for meaningful production tax incentives in Maryland. See all the details and purchase tickets via the link below.
Please also make sure you visit the MFIC's Facebook page and click "SHARE" on each of the informational memes found there.  New ones will come out every couple of days.  The more "Likes" & "Shares" we get, the more prominent we will become on our followers "news feeds".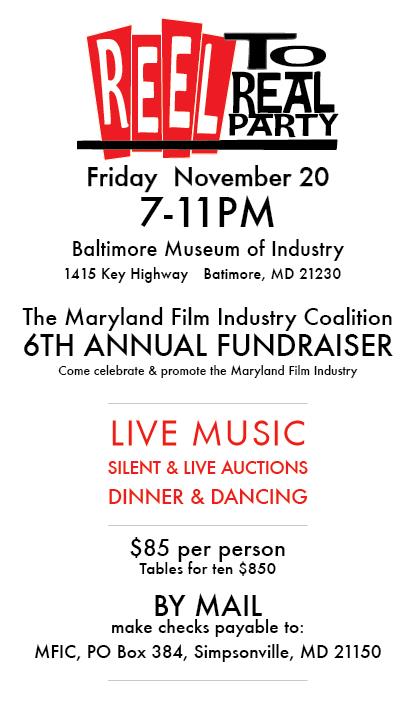 PURCHASE TICKETS HERE
The products and services noted herein are provided as an informational service to SAG-AFTRA members and are administered by entities independent of SAG-AFTRA. Any questions must be handled by the provider. This information is not intended to serve as an endorsement nor is any warranty or guarantee implied.