On Thursday evening, Nov. 8, 2012 a crowd of 800 cast, crew, elected officials and other special guests gathered at Richmond's historic Byrd Theatre for the premiere of Steven Spielberg's Lincoln which opens everywhere on November 16.  Former Virginia Governor and the first African American US Governor since reconstruction, Douglas Wilder and current Virginia Governor and film industry supporter Bob McDonnell were present for the screening of this film shot entirely in the Commonwealth.
Simultaneous screenings were held in Los Angeles and Petersburg, Virginia.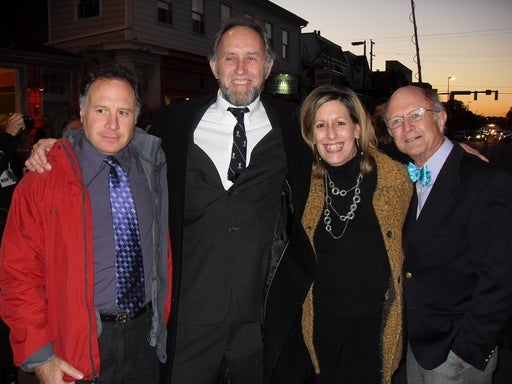 (From Left to Right): SAG-AFTRA member and cast member Kahil Dotay, SAG-AFTRA member and Daniel Day Lewis stand-in David Foster, SAG-AFTRA staff member Jane Love, and SAG-AFTRA member and cast member Michael Kennedy.