Movement Workshop: Physicality for the Actor and Presence: Using Basic Stage Combat and Dance Techniques, May 1
Start:
05/01/2016 - 9:00pm
End:
05/01/2016 - 11:00pm
Movement Workshop: Physicality for the Actor and Presence: Using Basic Stage Combat and Dance Techniques, May 1
When: 2-4 p.m., Sunday, May 1
Where: University of the Arts
211 S. Broad Street
Terra Hall, Room 703
Philadelphia, PA 19102
The SAG-AFTRA Philadelphia Local and Theatrical Trainer present a unique movement workshop for actors.
Where Does IT Live? The body is the actor's instrument. And to bring this instrument to its fullest potential requires an in-depth examination of the body - how it works on its own, how it negotiates with other bodies in the space, and where certain emotions and intentions live within the body. This course will utilize modern dance techniques, basic stage combat methods, and actor collaboration to answer the question, "Where does it -- the character's emotions and intentions -- live?"
This course will also combine basic stage combat techniques with dance training to safely develop the large, aggressive movements that are required of the physical actor. When directed to throw oneself to the floor or launch oneself at another actor, the actor-athlete must approach training for his / her career as a marathon, not a sprint. Carelessly throwing the actor's instrument into these movements will ensure a short career, whereas proper technique, training, and spacial awareness will allow actors to develop these movements without injuring themselves or others. This class is designed for actors with varying levels of prior movement training. Movement techniques and exercises will cater to novice physical actors and will be adapted for intermediate / advanced movers. Using modern dance as a method of connecting actors with their instruments will help actors to identify neutrality in their bodies, utilize their centers within their movements, and find where it -- what drives us to advance or retreat -- lives within the body.
RSVP: https://www.sagaftra.org/local-payment/using-basic-stage-combat-and-dance-techniques
Cost: $10.00 (pre-paid by credit card)
(Space is limited to 16 participants.)
Instructors: Peter Andrew Danzig and Lauren Fanslau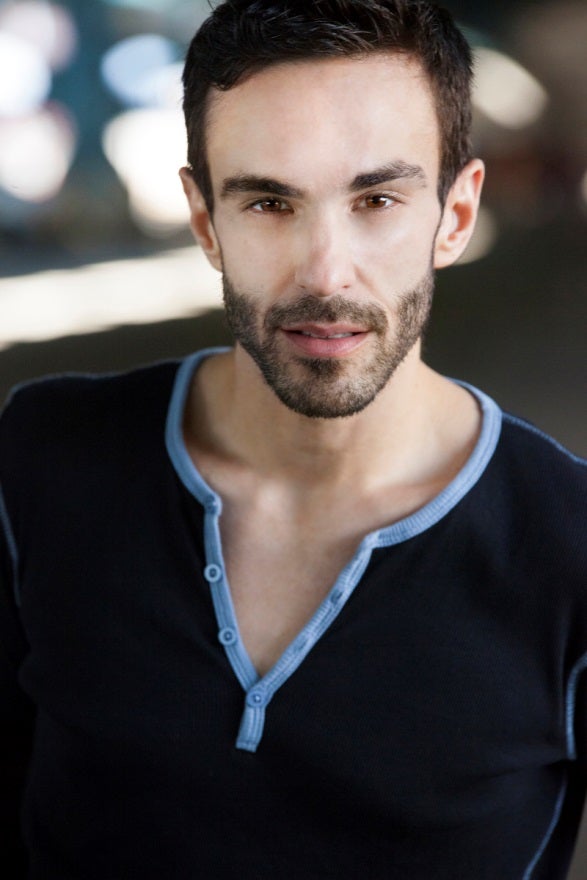 Peter Andrew Danzig
Founder, Movement Coach, Personal Trainer and Collaborative Theater Instructor
Peter acquired his B.A. in Theater Arts with a focus on Acting through Temple University in Philadelphia, Pennsylvania. Shortly after graduation, he began working regionally as an actor and vocalist, headlining his own cabaret performances (Dirty Pop, Reflections and Renditions, and An Evening at the Tin Angel with Peter Andrew Danzig) and performing in the many regional houses of Philadelphia. In addition, he began his foray into television appearing on One Life to Live, PAN AM and others, soon becoming a member of SAG and AFTRA. Shortly after he joined the Actors Equity Association. He soon obtained his Arts Management Certificate from University of Massachusetts, Amherst while working for the President's Office at the University of the Arts. That same year he performed at the Kimmel Center for the Performing Arts, opening for Stephen Sondheim. In 2012, Peter was awarded a full scholarship to Villanova University as their Acting Scholar, where he went on to attain his M.A. in Theater with a focus on Acting, Directing and Dramaturgy. While in graduate school, he realized his passion for theater education, fight choreography and physical theater practice and began to develop his company THEATRICAL TRAINER, a movement and conditioning company for actors, dancers and acrobats, preparing them for the intensity and difficulties of specific roles and productions. Currently, Peter is continuing to develop THEATRICAL TRAINER, performing regionally in Philadelphia and New York and has since appeared in television and film. In addition, Peter continues to privately coach actors and artists, runs professional development workshops for actors, works as a teaching artist for various companies and serves on multiple SAG-AFTRA committees. He's a proud Teaching Artist with Arden Theater Company, PAEP, Philadelphia Young Playwrights and Enchantment Theater Company as well as a company member with ArcheDream for Humankind. With multiple certifications in personal training, kinesiology, movement coaching and life-coaching he hopes to inform the landscape of theater practice to further include a stronger connection to the body. ACE Certified and Insured.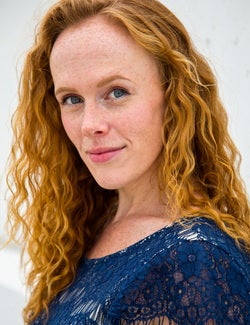 Lauren Fanslau
Associate Movement Coach, Modern Dance Instructor and Character Development Analyst
Lauren is a graduate of Villanova University's theatre program (M.A. Theatre, 2014) and works as the Administrative Assistant in the Ira Brind School of Theater Arts at the University of the Arts as well as the Education Manager of the Philadelphia Women's Theatre Festival. While pursuing her Master's Degree in Theatre from Villanova University, Lauren choreographed The Schools for Lies and The Light in The Piazza and served as dance captain for The Drowsy Chaperone and Salomé. She also performed her first full-length solo piece, ReCalculating, during the 2014 Philadelphia Theatre Research Symposium and as her final thesis for her graduate degree. In addition to her work at Villanova, Lauren has choreographed works for Allens Lane Art Center, DeSales University's Dance Team, The Music Training Center, Emmaus High School, Parkland High School, and The Civic Theatre of Allentown, and performs regionally with New Street Dance Group. In 2013, Lauren worked at the Abbey Theatre, Ireland's National Theatre, in Dublin through a grant provided by the Villanova-Abbey Theatre Exchange and shared her experience during her TEDx Talk, Theater Beyond Theater. Lauren received her B.A. in Theatre / Education from DeSales University in Center Valley.
 
This workshop is only open to paid-up SAG-AFTRA members in good standing — no guests are allowed. Parents/guardians of performers under 18 years old are welcome. SAG-AFTRA members, please bring your membership card (paid thru April 30, 2016 or Oct. 31, 2016) for admittance.