FREE ADMISSION to Inside the Audition Room: Having Success in Both Theatre and Film
Start:
03/31/2016 - 2:30am
FREE ADMISSION to Inside the Audition Room: Having Success in Both Theatre and Film
The SAG-AFTRA Philadelphia Conservatory and the Arden Theater/Theatrical Trainer will host a unique evening featuring special guests:
 
Andrew Renzi
Film Director, The Benefactor (formerly entitled Franny)
Kathryn MacMillan
Associate Artistic Director, Lantern Theater Company.
Moderator:
Peter Andrew Danzig
SAG-AFTRA member; Founder, Theatrical Trainer
This special evening will open the dialogue regarding the differences (and similarities) between audition techniques in film and theater. While actors frequently cross both spectrums of the profession, often there are looming questions regarding the process and audition technique for each genre. The panelists will discuss and the ways in which auditions are similar and different for each through a moderated panel and live coaching of two of Philadelphia's notable film and theater actors.
 
In an interesting twist, theater director Kathryn MacMillan will direct a film actor through a theater audition while film director Andrew Renzi will coach a theater actor through a film audition to illustrate the differences between auditioning for these roles.
 
This panel discussion and workshop will be a great way to understand the overarching questions that many actors have about the profession and showcase ways in which to tailor your auditions and broaden your opportunities in the industry.
When: Wednesday, March 30
7:30-8 p.m. – Opening Remarks/Panel Discussion on Industry Audition Standards
8-8:30 p.m. – Audition Technique and Workshop
8:30-9 p.m. – Audience Questions and Closing Remarks
Where: Arden Theater
40 N 2nd Street
Philadelphia, PA 19106
RSVP: Lynn.koenigsberg@sagaftra.org
Andrew Renzi
Film Director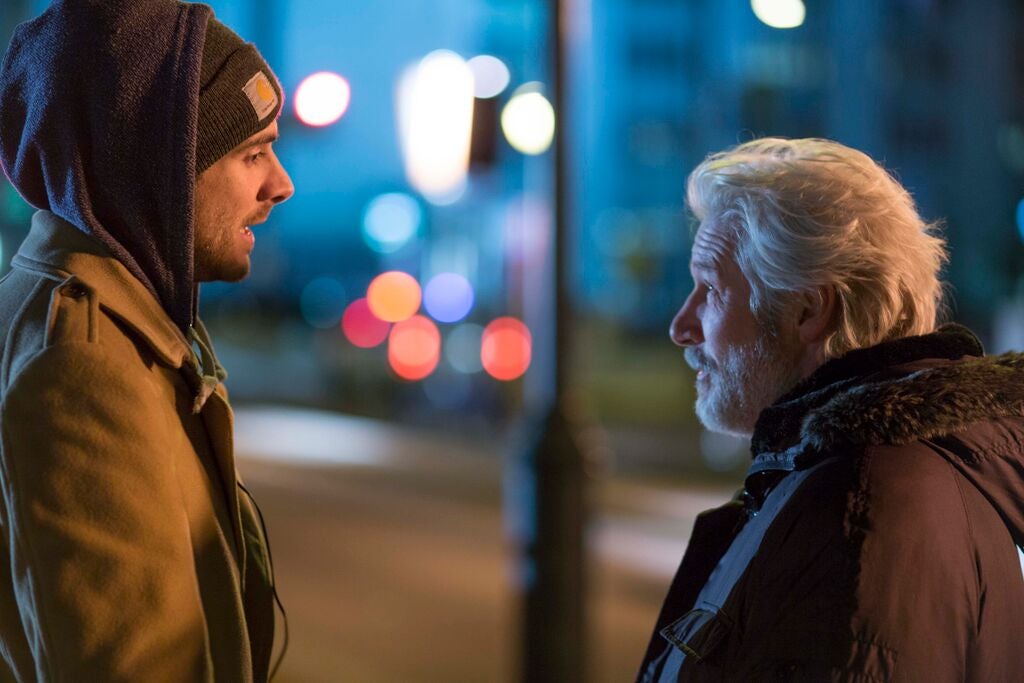 Renzi's first short film, The Fort, premiered at the 2012 Sundance Film Festival, and he has enjoyed numerous honors and accolades for his short films and feature work since.   The Philadelphia-raised Renzi, who studied Literary Arts at Brown University with an emphasis on playwriting and screenwriting, followed up his Sundance debut with 2013's Karaoke!, a deeply personal short film exploring the denial and anxiety associated with imminent loss. Inspired by the death of the filmmaker's father five years prior, Karaoke! was the recipient of the Panavision Future Filmmaker Award, and won that year's Audience Award on Short of the Week. Renzi next directed the feature documentary Fishtail, an art-commissioned collaboration with Christie's Western American Art Specialist, William Abbott, and narrated by the iconic Harry Dean Stanton. The doc premiered at the 2014 Tribeca Film Festival, played museums and festivals worldwide, and won the Artistic Vision Award at the Big Sky Film Festival. Fishtail was acquired by Netflix and is available on their streaming platform.
Renzi's feature-length fiction debut, The Benefactor, starring Richard Gere, Dakota Fanning and Theo James, gears up for a 2016 release by Samuel Goldwyn Co. The Benefactor was developed at the Sundance Labs, and was the recipient of a Cinereach Writer's Grant and has won numerous awards on the festival circuit.
In addition to his writing and directing work, Andrew has worked in various producing capacities on the feature films Afterschool (Cannes 2008), Two Gates of Sleep (Cannes 2010), and Sympathy for Delicious (Sundance Special Jury Prize 2010).
His upcoming projects include "The Actor", re-imagining of Sunset Boulevard based on Renzi's own experiences, which he is co-writing with The Place Beyond the Pines scribe Ben Coccio; a 1980s New York heist drama, Gun City, which he is developing with producer Jay Schuminsky; and a Heat-like LA crime film co-written with Korean American L.A. noir authoress Steph Cha (Dead Soon Enough). Additionally, Renzi recently co-wrote the Janis Joplin biopic, Janis, with director Sean Durkin, which will be filming in 2016.
Renzi broke into the film industry by blending mango lasses for Wes Anderson.
Kathryn MacMillan
Theater Director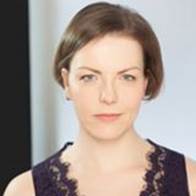 Kathryn MacMillan is a Philadelphia-based theater director who has earned a reputation for directing classical and contemporary works with freshness and clarity, tackling plays about big ideas and scientific concepts, and shaping great ensemble acting. She has directed over 25 productions in the Philadelphia area and is currently at work on the development of a world premiere musical. Other upcoming productions include The Two Gentlemen of Verona (Shakespeare in Clark Park), the solo shows Fully Committed (Theatre Horizon) and Grounded (InterAct Theatre), and Mrs. Warren's Profession and the science play Informed Consent, both at Lantern Theater Company, where she is the Associate Artistic Director.  An educator and mentor, KC approaches her collaborations with good communication, dramaturgical precision, and joy. KC's notable productions include the critically acclaimed The Beauty Queen of Leenane (named Best Production of the 2012/13 season & Best Director by Philadelphia Weekly, who called her "sensationally gifted"), The Liar (Best Production Honorable Mention that same season), Arcadia (Runner up, Best Overall Production & Best Director by Phindie Independent Critic Awards), Doubt (named one of the Best Plays of 2015 by the Philadelphia Daily News), The Breath of Life (Barrymore Award nomination: Outstanding Overall Production of a Play), The Hothouse (Barrymore nominations for Outstanding Direction & Outstanding Production of a Play), I Am My Own Wife (Barrymore nominations for Outstanding Direction and Outstanding Production of a Play and winner of the Virginia Brown Martin Philadelphia Award).
Peter Andrew Danzig, Moderator
Founder, Theatrical Trainer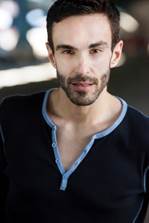 Peter acquired his B.A. in Theater Arts with a focus on Acting through Temple University in Philadelphia, Pennsylvania. Shortly after graduation, he began working regionally as an actor and vocalist, headlining his own cabaret performances (Dirty Pop, Reflections and Renditions, and An Evening at the Tin Angel with Peter Andrew Danzig) and performing in the many regional houses of Philadelphia. In addition, he began his foray into television appearing on One Life to Live, PAN AM and others, soon becoming a member of SAG and AFTRA. Shortly after he joined the Actors Equity Association. He soon obtained his Arts Management Certificate from University of Massachusetts, Amherst while working for the President's Office at the University of the Arts. That same year he performed at the Kimmel Center for the Performing Arts, opening for Stephen Sondheim. In 2012, Peter was awarded a full scholarship to Villanova University as their Acting Scholar, where he went on to attain his M.A. in Theater with a focus on Acting, Directing and Dramaturgy. While in graduate school, he realized his passion for theater education, fight choreography and physical theater practice and began to develop his company THEATRICAL TRAINER, a movement and conditioning company for actors, dancers and acrobats, preparing them for the intensity and difficulties of specific roles and productions. Currently, Peter is continuing to develop THEATRICAL TRAINER, performing regionally in Philadelphia and New York and has since appeared in television and film. In addition, Peter continues to privately coach actors and artists, runs professional development workshops for actors, works as a teaching artist for various companies and serves on multiple SAG-AFTRA committees. He's a proud Teaching Artist with Arden Theater Company, PAEP, Philadelphia Young Playwrights and Enchantment Theater Company as well as a company member with ArcheDream for Humankind. With multiple certifications in personal training, kinesiology, movement coaching and life-coaching he hopes to inform the landscape of theater practice to further include a stronger connection to the body. For more updates on his work visit www.peterandrewdanzig.com. ACE Certified and Insured.
The products and services noted herein are provided as an informational service to SAG-AFTRA members and are administered by entities independent of SAG-AFTRA. Any questions must be handled by the provider. This information is not intended to serve as an endorsement nor is any warranty or guarantee implied