Casting Showcase– Hosted by the SAG-AFTRA Ohio-Pittsburgh Local and Women in Film and Media, Jan. 18
Start:
01/18/2014 - 6:30pm
End:
01/18/2014 - 10:00pm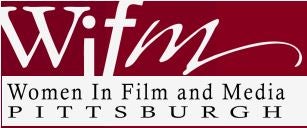 Please join the SAG-AFTRA Ohio-Pittsburgh Local and the Pittsburgh chapter of Women in Film and Media (WIFM) for the 2014 Casting Showcase the morning of Saturday, Jan. 18.
The Casting Showcase provides the opportunity to practice and showcase your talent to Pittsburgh casting directors from Nancy Mosser Casting and Donna Belajac Casting and talent agents from The Talent Group Agency and Docherty Talent and Modeling Agency. The talent agents and casting directors will observe your scene and contact you if they are interested in representing you or bringing you in for an audition. 
When: Saturday, Jan. 18, 2014
10:30 a.m. – Registration, receive a scene and scene partner, rehearse.
11:45 a.m. – Door opens for audience.
Noon – Showcase begins.
Where: 11 Stanwix Street Auditorium
Pittsburgh, PA 15222
(Corner of Stanwix St. & Ft. Pitt Boulevard)
Cost: SAG-AFTRA members: $15
WIFM members: Free
Non-members: $20
Audience Seat: $5 at the door
How to Register: For the SAG-AFTRA members' discount, please register using this link: https://www.123signup.com/register?id=dcycf.
Once you have registered online, you MUST send an email to wifm.programs@gmail.com with "Casting Showcase" in the subject line, and your name, age and gender in the body of the email so that we can assign you a scene and partner. If they do not receive an email from you by Thursday, Jan. 16, you will receive last priority of scene assignment.
Please bring 4 copies of your professional resume & headshot to the event as well.
Deadline to register: 5 p.m., Thursday, Jan. 16
Limited spots available, so please register ASAP.
Must be 14 years old or older to participate.
No lunch will be provided, participants please be prepared to bring your own food and drink for outside of the auditorium.
There will be no meet-and-greet after the session unless requested by one of the talent agents or casting directors. The casting showcase will not guarantee that any of the casting directors or talent agents will represent or cast you. When the showcase ends, the agents will leave the session and only call the performers they would like to see or interview.
For more information, visit www.wifmpit.org.
The products and services noted herein are provided as an informational service to SAG-AFTRA members and are administered by entities independent of SAG-AFTRA. Any questions must be handled by the provider. This information is not intended to serve as an endorsement by the union nor is any warranty or guarantee implied.