If you require ADA accommodations for any events organized by SAG-AFTRA, please let us know by contacting (212) 827-1542 or diversity@sagaftra.org.
NextGen Performers Friday Fun! – California "Kick-Back" Style, June 3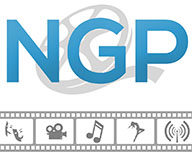 Do not miss this opportunity to meet up with other SAG-AFTRA Young Professionals.
Join SAG-AFTRA at the New York City LGBT Pride March, June 26
Become a part of the biggest pride celebration in the world. Join SAG-AFTRA members as we march behind our SAG-AFTRA banner during the NYC Pride March on Sunday, June 26.