Social Media Growth For Entertainers, Oct. 19
Start:
10/19/2017 - 7:00pm
 Social Media Growth For Entertainers, Oct. 19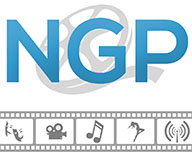 MOVE NextGen Performers invite you to a special event seminar about boosting your social media presence.
When: 7 p.m., Thursday, Oct. 19
Where: SAG-AFTRA New York Local – Ken Howard Boardroom
1900 Broadway, 5th Floor
New York, NY 10023
Taught by The Social Media Advantage founder Ryan Walker, this class teaches you how to grow and develop a beneficial social media presence and incorporate it into your daily life. The discussion will include Instagram and other relevant platforms and an outline of how they can best be utilized as an entertainer. Learn to make more efficient use of your social media. Topics will include "following" relevance in casting; sponsored content; timed and precise posting; and gaining smart followers.  
RSVP Required: Click here to make a reservation. 
NGP is a subcommittee of SAG-AFTRA's MOVE (Members Organizing Volunteer Efforts) Committee. NGP works to develop, serve and connect the emerging generation of SAG-AFTRA membership. Through social events, social media networking and community outreach, NGP creates an educated, engaged and energized union membership. NGP reinforces the vitality of SAG-AFTRA and its benefits early in our members' professional lives.
This workshop is only open to paid-up SAG-AFTRA members in good standing — no guests are allowed. Parents/guardians of performers under 18 years old are welcome. SAG-AFTRA members, please bring your membership card (paid through Oct. 31, 2017) for admittance.
This workshop is not intended to imply an endorsement of any individual or company by SAG-AFTRA. The information provided through the workshop is given for informational purposes and may not be a suitable substitute for the advice of other industry professionals. You should always use good judgment in these matters and should not act or refrain from acting based solely on information provided through the workshop.