New York City Central Labor Council 2017 Labor Day Parade, Sept. 9
Start:
09/09/2017 - 9:30am
End:
09/09/2017 - 11:30am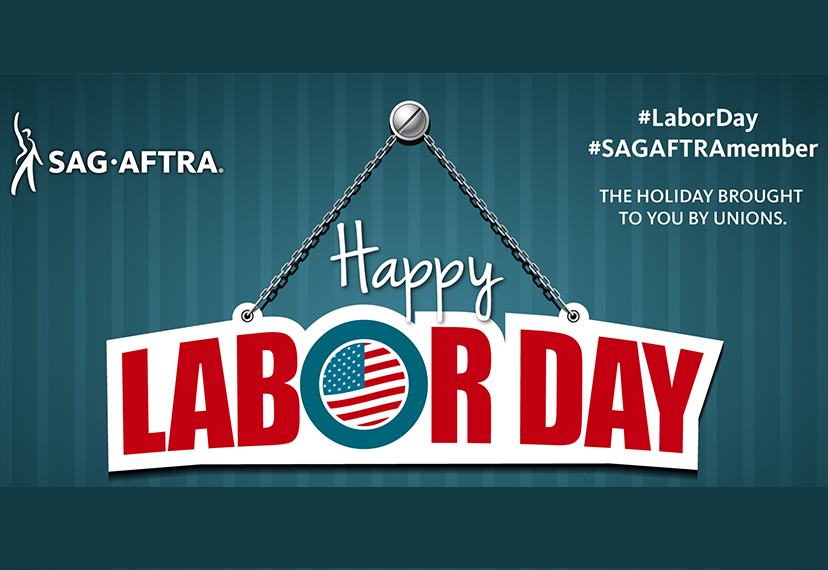 Join the SAG-AFTRA New York Local at the annual New York City Central Labor Council's Labor Day Parade. The theme of the 2017 Labor Day Parade is "New York City: Working Together, Leading the Way," and no one shows the world how NYC leads the way like our members do in front of cameras and behind mics across America! March up Fifth Avenue with your union to show your pride as a #sagaftramember.
When: Saturday, Sept. 9 (Please note that the parade takes place the weekend after Labor Day.)
Assemble starting at 9:30 a.m.
Step off at 10:15 a.m.

Where: New Assembly Location This Year! Assemble on East 44th Street between Fifth and Sixth Avenues. Look for the SAG-AFTRA banner.
Free SAG-AFTRA t-shirts will be available first-come, first-served while supplies last. Members must sign-in at the meeting location to receive a t-shirt. Please bring your SAG-AFTRA ID card (paid through Oct. 31, 2017). Members carrying the banner must wear a current SAG-AFTRA t-shirt.
Light refreshments will be served.
A limited supply of grandstand tickets will also be available first-come, first-served for pickup at the assembly location.
Come out and make this year's parade one to remember!