Member Discount: NYC TV Week, Oct. 16-19
Start:
10/16/2017 - 8:00am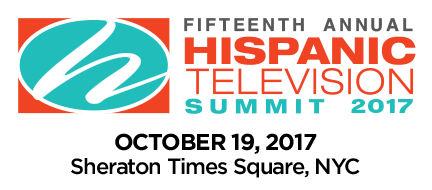 NYC Television Week, presented by Broadcasting & Cable and Multichannel News brings the industry's focus to the media capital of the world. With 6 can't miss high-profile events, NYC Television Week covers the full breadth of trends and topics that are vital to today's television business.
When: Oct. 16 – 19, 2017
Where: Various locations in Manhattan
The Grand Hyatt
The Stewart Hotel
Sheraton Times Square
NYC Television Week's events include:
B&C Hall of Fame
Virtual Reality 20/20
Advanced Advertising
Next TV Summit
Hispanic Television Summit
TV Data Summit
Special offer for SAG-AFTRA members – 35 percent off* with code SAGTV35. For details and to register visit www.nyctvweek.com. 
*Offer not valid for B&C Hall of Fame
The products and services noted herein are provided as an informational service to SAG-AFTRA members and are administered by entities independent of SAG-AFTRA. Any questions must be handled by the provider. This information is not intended to serve as an endorsement nor is any warranty or guarantee implied.