Member Discount: 2018 Athena Film Festival, Feb. 22-25
Start:
02/22/2018 - 12:00am
End:
02/25/2018 - 11:59pm
Member Discount: 2018 Athena Film Festival, Feb. 22-25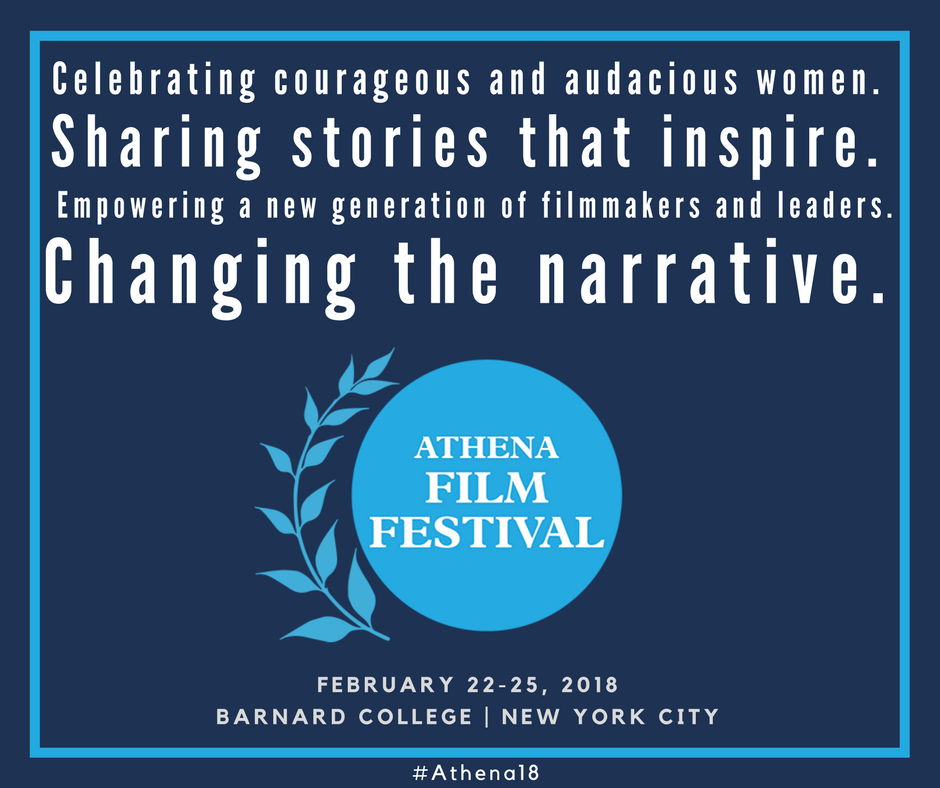 The Athena Film Festival returns in February for its eighth year of celebrating women and leadership.
When: Thursday, Feb. 22 – Sunday, Feb. 25
Where: Barnard College
3009 Broadway (at 117th Street)
New York, NY 10027
The Athena Film Festival is an engaging weekend of feature films, documentaries and shorts that highlight powerful stories about courageous and audacious women leaders. The four-day festival includes inspiring films; conversations with directors, actors, and activists; and workshops for filmmakers and film fans. 
The festival will be held Feb. 22-25 at Barnard College in New York City and it is thrilled to offer SAG-AFTRA members one complimentary ticket and 15 percent off additional tickets. To get your discount, visit www.athenafilmfestival.com and use the code 18AFFCO1T for one free ticket and 18AFF15PS for 15 percent off additional tickets.  
The products and services noted herein are provided as an informational service to SAG-AFTRA members and are administered by entities independent of SAG-AFTRA. Any questions must be handled by the provider. This information is not intended to serve as an endorsement nor is any warranty or guarantee implied. We are committed to diverse, inclusive casting. For every role, please submit qualified performers, without regard to race, age, color, national origin, sexual orientation or gender identity, disability or any other basis prohibited by law, unless otherwise specifically indicated.