CANCELLED: NGP Mixer Hosted By Actors Federal Credit Union, March 2
Start:
03/02/2018 - 4:30pm
CANCELLED
Due to the inclement weather, today's NGP Friday Fun Mixer with Actors Federal Credit Union has been cancelled. We apologize for any inconvenience this may have caused.
  NextGen Performers Friday Fun
Mixer Hosted by Actors Federal Credit Union
March 2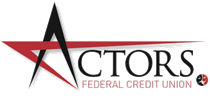 Do not miss this opportunity to meet up with other SAG-AFTRA young professionals.
Join members of the NextGen Performers Subcommittee for a tour of the SAG-AFTRA New York office, followed by a mixer hosted by the Actors Federal Credit Union. Come have a beverage*, learn about the products and services offered by AFCU and meet the members of the NGP to learn about how you can get more involved with SAG-AFTRA.
When: Friday, March 2, 2018
4:30 p.m.: Tour of SAG-AFTRA office
5 p.m.: Mixer at Lincoln Park
Where: Tour: SAG-AFTRA New York Office
1900 Broadway, 5th Floor – meet in the Member Lounge
New York, NY 10023
(Between 63rd and 64th Streets)
Mixer: Lincoln Park
867 Ninth Avenue
(Between 56th and 57th Streets)
No RSVP necessary.
The MOVE New York NextGen Performers (NGP) Subcommittee consists of SAG-AFTRA members who encourage young adult professional members to take control of their careers, get involved and get active through social media, social networking, meet-ups, tweet-ups, community outreach, special events and much more.
NGP is a subcommittee of SAG-AFTRA's MOVE (Members Organizing Volunteer Efforts). NGP works to develop, serve and connect the emerging generation of SAG-AFTRA membership. Through social events, social media networking and community outreach, NGP creates an educated, engaged and energized union membership. NGP reinforces the vitality of SAG-AFTRA and its benefits early in our members' professional lives.
*Actors Federal Credit Union will be giving away one free beverage ticket per person to the first 30 members who show their current SAG-AFTRA card or digital card on the member app (paid through April 30, 2018). One ticket per-person.
The information provided herein is for informational purposes and does not imply SAG-AFTRA's endorsement of any participating individual or company. SAG-AFTRA is not responsible for any information provided at the event.