Tom Todoroff Audition Class
Start:
01/21/2016 - 3:00am
Free for SAG-AFTRA Members who show their current card (paid through April 30, 2016)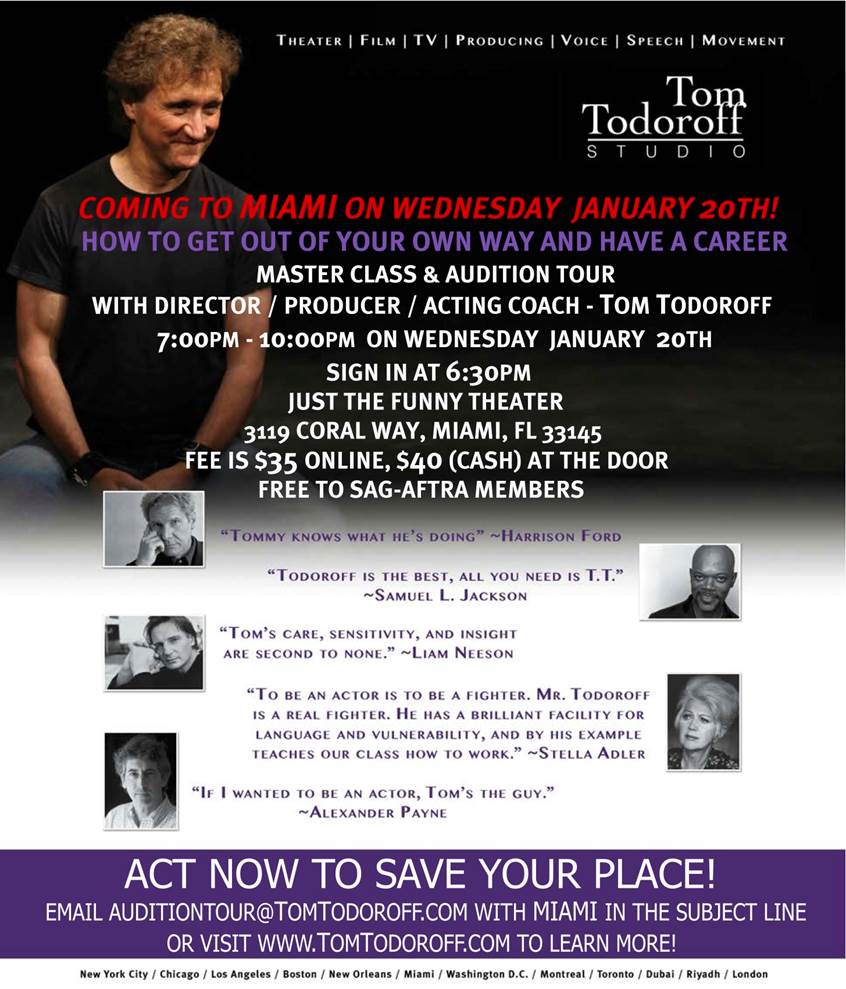 The products and services noted herein are provided as an informational service to SAG-AFTRA members and are administered by entities independent of SAG-AFTRA. Any questions must be handled by the provider. This information is not intended to serve as an endorsement nor is any warranty or guarantee implied.