Volunteers Needed to Read Across America on Thursday, March 2
Start:
03/02/2017 - 9:00am
End:
03/02/2017 - 10:00am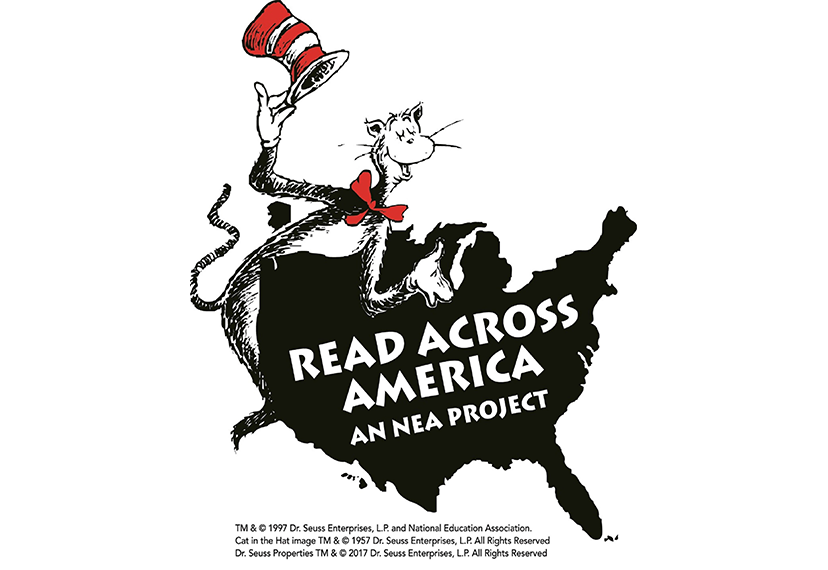 All broadcasters and performing artists are invited to participate in the National Education Association's Read Across America annual reading motivation and awareness program. Volunteers will read to children in the Southeast Delco School District on Thursday, March 2,  in celebration of the birthday of Dr. Seuss. The Sharon Hill School will supply the books, however, please feel free to bring a favorite book if you have one. There's no better way to motivate children and parents than to have professional performers help bring attention to this vital need. Call and reserve your spot now.
When: 9 – 10 a.m., Thursday, March 2
Where: Sharon Hill School
701 Coates Street
Sharon Hill, PA 19079-1598
RSVP: Sharon Hill School security procedures requires that we provide a list of names and birth dates of volunteers. To RSVP and sign up, please send your name and birth date to lynn.koenigsberg@sagaftra.org ASAP. You must bring a valid ID that includes your birthdate on March 2.
Questions? For more information call Lynn Koenigsberg at (215) 430-6354.
The products and services noted herein are provided as an informational service to SAG-AFTRA members and are administered by entities independent of SAG-AFTRA. Any questions must be handled by the provider. This information is not intended to serve as an endorsement nor is any warranty or guarantee implied.